The Joy of Tour Directing
The Art & Joy of Tour Directing | An Interview with Marina Haksteen
One of the most outstanding and dedicated Tour Directors employed by Tours of Distinction is Marina E. Haksteen, a Certified Travel Consultant that has been with our company since 1990.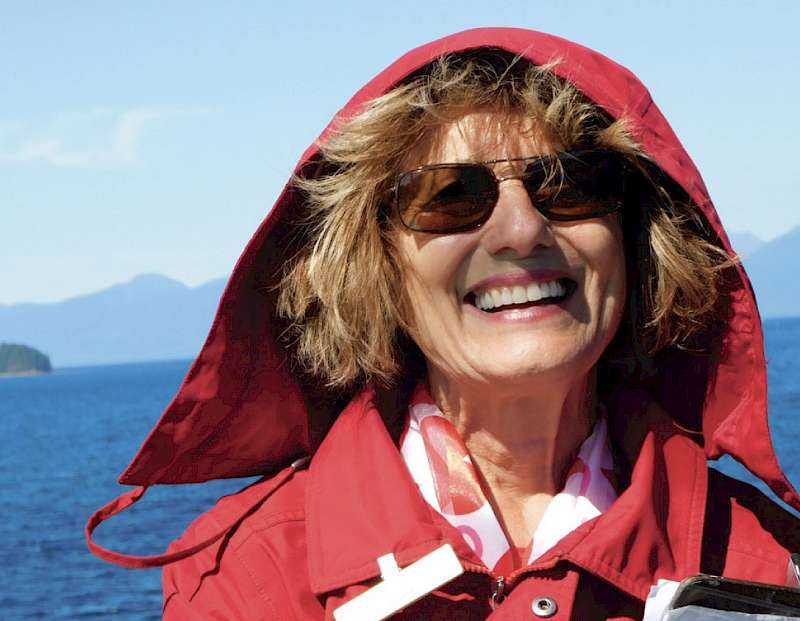 Marina's love affair with travel started when she began traveling all over the world with her husband. "We loved learning about unique cultures, meeting new people and seeing history come alive through the fantastic architecture and historic sites we visited. We always studied about the places we would visit prior to each trip and learned some of the language so we could converse with the people we met along the way."
A close friend suggested that Marina pursue a career as a Tour Director because of her interest in travel and because of the wonderful way that she connects with people. "I was extremely interested and decided to start pursuing a new career as a Tour Director, and luckily the company I worked for provided a job description of what was expected. My new career began as I shadowed another Tour Director on several tours, after which I was allowed to go out on my own," said Marina.
As a thorough person, Marina decided to sign up with the Travel Institute to take courses so that her groups would get the most out of their experience when traveling with her. After getting her Certified Travel Counselor's degree, a five- year proposition, Marina continued to study for various Destination Specialist Designations including the Caribbean, Alaska, European Culture, France, Hawaii, India, Mexico, Spain, and Western, Northern and Central Europe.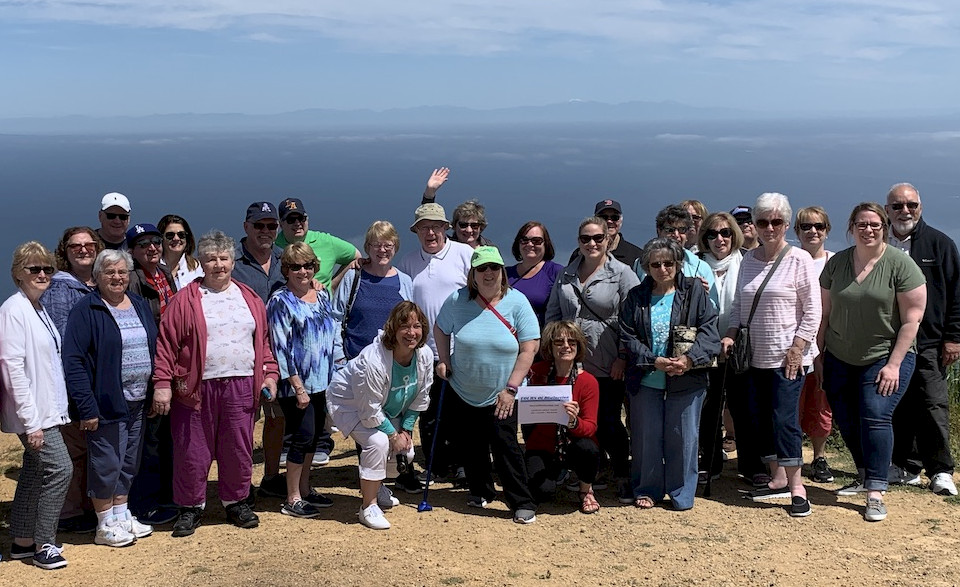 In addition to taking classes, Marina was busy leading group tours all across the United States. She got so busy that she decided to resign from her job with the Town of Windsor and become a full time Tour Director. "It was so exciting for me to share my enthusiasm and love for travel with the new groups I directed. I loved seeing their faces full of wonder when they saw something for the first time - something they had always wanted to see."
Marina considers each group as a learning experience that provides her with new perspectives that she can share with future groups. "It is fantastic to share the wonders of the world with others and be able to give them new and different experiences. To open their minds, eyes, and hearts to the thrill of traveling, knowing they will take all those wonderful memories home with them."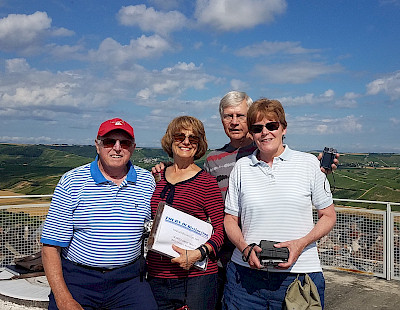 Marina will be the first one to admit that being a Tour Director is not an easy job because of the responsibility of handling all the logistics on the road from coordinating routes, luggage, hotel and restaurant reservations to facilitating customer communications and managing drivers and tour guides. It is important to Marina to make all this coordination look seamless. "Even though Tour Directing involves a great deal of work, what I find most fulfilling is the chance to offer the gift of these wonderful travel experiences to others. Seeing happy customers experience something new makes it all worthwhile."
As a seasoned Tour Director Marina tries to impart an important aspect of being a traveler and not just a tourist. " Travel is not just about reaching a destination, it is the combination of all the experiences along the way. I believe that it's those planned and unplanned experiences combined with various destinations that make for an amazing journey. Often times, it is the unexpected that creates memories that will last a lifetime. Guided travel and the importance of a seasoned Tour Director is not like it used to be. It is so much more now."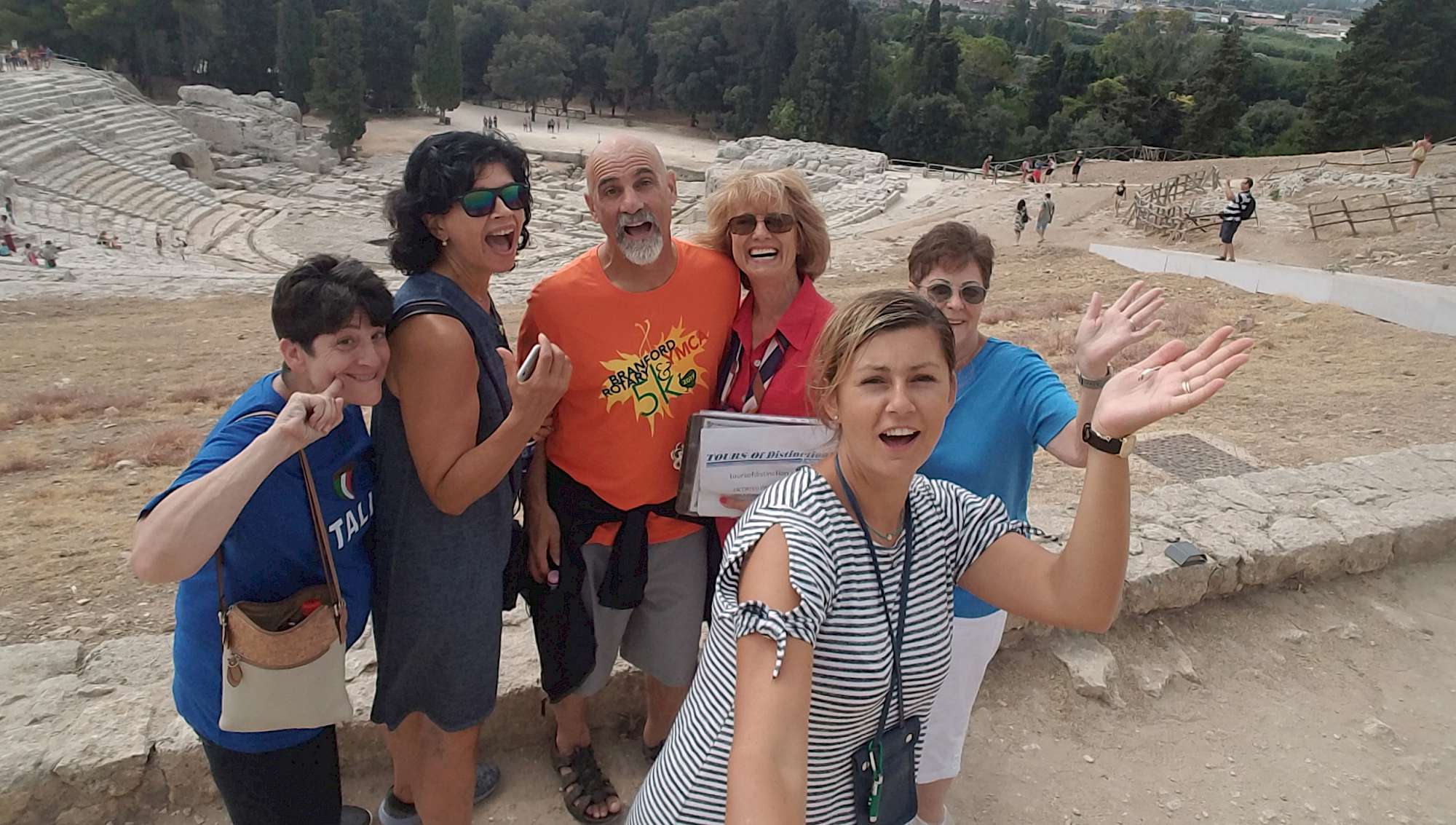 ---
Why Tours of Distinction?
We are a service orientated escorted tour operator that believes in unique experiences, fun and everything senior travel and tours.
Family Owned for 50 Years     |     Over 500,000 Travelers Since 1971     |     Custom & Scheduled Departures      |     Mostly Inclusive
Learn More (/why-tours-of-distinction/what-makes-us-distinct/)