Group Travel Choices | Yes, We Can.
There is a wonderful world of travel out there, with places and people as distinct as you and your bus group. Whether it's with family, friends, a church group, senior club or an association we are dedicated to offering distinct, customized group bus trips and tours that have been carefully planned with you in mind surrounded by a common interest. It is what we have been doing for Group Leaders and their bus trips for over 50 years.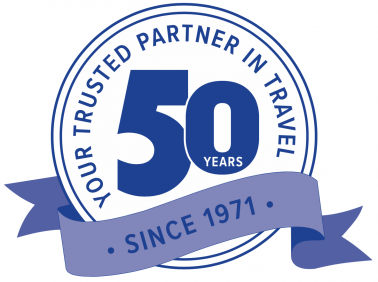 Tours of Distinction has become one of the best escorted group bus tour companies in the USA. Our team has the knowledge, experience and passion to make your distinct group bus tour a success! From start to finish, you will be supported through the complete process with a dedicated group tour specialist. We have been making group travel easy since 1971.
---
Discover the Distinct Tours of Distinction Difference
Hands-on with you all the way. We believe that what you see is what you should receive. Our group bus tours include everything with no hidden costs. Our experience in partnering with Group Leaders has been the foundation of our business. Customized your bus group's tours and travel:
Arrange a Bus Departure Location From Any Location in the USA.
Escorted by a professional Tours of Distinction Tour Director (can be optional).
Most meals included at unique, local restaurants.
Airfare included at exclusive group rates (can be optional).
Access to a variety of accommodation choices.
Knowledgable and fun local guides.
All taxes, government fees and gratuities included.
Complete customization available. 
Groups Include
Professional Organizations, Fraternal Organizations, Corporate Groups, Religious Groups, Senior Groups and Sport Groups.
---
Save Time & Money | Complete Value
Your time and money are valuable, so leave the planning to us; no matter the size of the group, budget and tour. We promise you'll create new bonds and lasting friendships, share life-changing experiences, and be provided first-hand knowledge for sharing the distinctive memories of adventure with like-minded travelers.
Contact us 1-800-426-4324 or your travel professional to plan your next guided group tour.
---
Why Tours of Distinction?
Over 50 Years of Travel     |     Custom & Scheduled Departures      |     Mostly Inclusive     |     Over 500,000 Travelers
Learn More (/why-tours-of-distinction/what-makes-us-distinct/)