"There is nothing so American as our national parks… The fundamental idea behind the parks…is that the country belongs to the people, that it is in process of making for the enrichment of the lives of all of us."
President Franklin D. Roosevelt
---
Why Go
National Parks are an integral part of American culture and a source of great national pride. For over one-hundred years, millions of Americans and visitors from all over the world have explored these unspoiled landscapes, been in awe of amazing wildlife, and fascinated by stunning natural and geological features. Today's visitors walk in the footsteps of the men and women that created the paths, trails, and roadways that lead to spectacular views, awe-inspiring landscapes, and incredible national historic treasures that have been lovingly preserved. Most importantly, by establishing a National Park System, the most beautiful places in America are made accessible to everyone.
No other country in the world has the variety of landscapes and climates like the United States of America.
Visiting a National Park not only connects us with American culture it immerses us in the natural beauty of America and gives us a deeper understanding of wildlife, biology, geology, and history, that are preserved in the park system. Exploring, experiencing the wonder of the great outdoors, and learning together is the foundation for many vacation memories that are as timeless as the National Parks themselves.
---
About National Parks
America's National Park system started with the establishment of Yellowstone in 1872. This park was signed into law by President Ulysses S. Grant, making it the world's first national park. In the years following the founding of Yellowstone, many new parks were created from Federal lands of the West. In 1916, President Woodrow Wilson signed an act that created the National Park System that oversaw 35 National Parks and monuments. Today, the park system encompasses 84 million acres in twelve regions. Within the twelve regions, there are 420 national park sites that include an elite group of 63 National Parks in 29 states and in two territories, American Samoa and the U.S. Virgin Islands. These parks were specifically chosen for conservation and natural recreation. 
The Unwritten Rules of America's National Parks
---
Where to Go?
America's National Parks boast incredibly diverse landscapes of untouched natural splendor. From parks with snow-capped mountains, and rugged sea cliffs to colorful coral reefs, golden deserts, and deep green forests there is something for everyone. Getting outdoors, no matter what National Park or National Site you choose - with a guided tour company or independently - is good for the soul. The following National Parks are the most famous and accessible when looking at which National Parks to visit.
National Parks Highlights
1) Acadia National Park Tours
Located in Maine, Acadia National Park has the tallest mountain on the Atlantic Coast and is the oldest park east of the Mississippi River.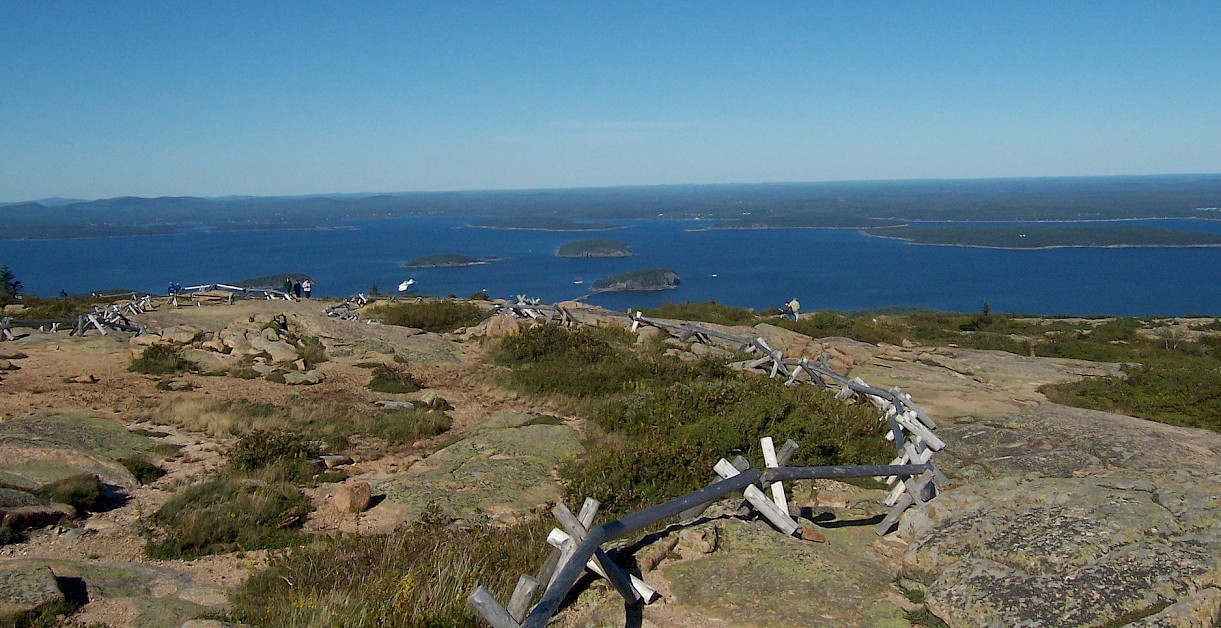 ---
2) Arches National Park
More than 2,000 natural arches exist in Arches. More than anywhere else in the world.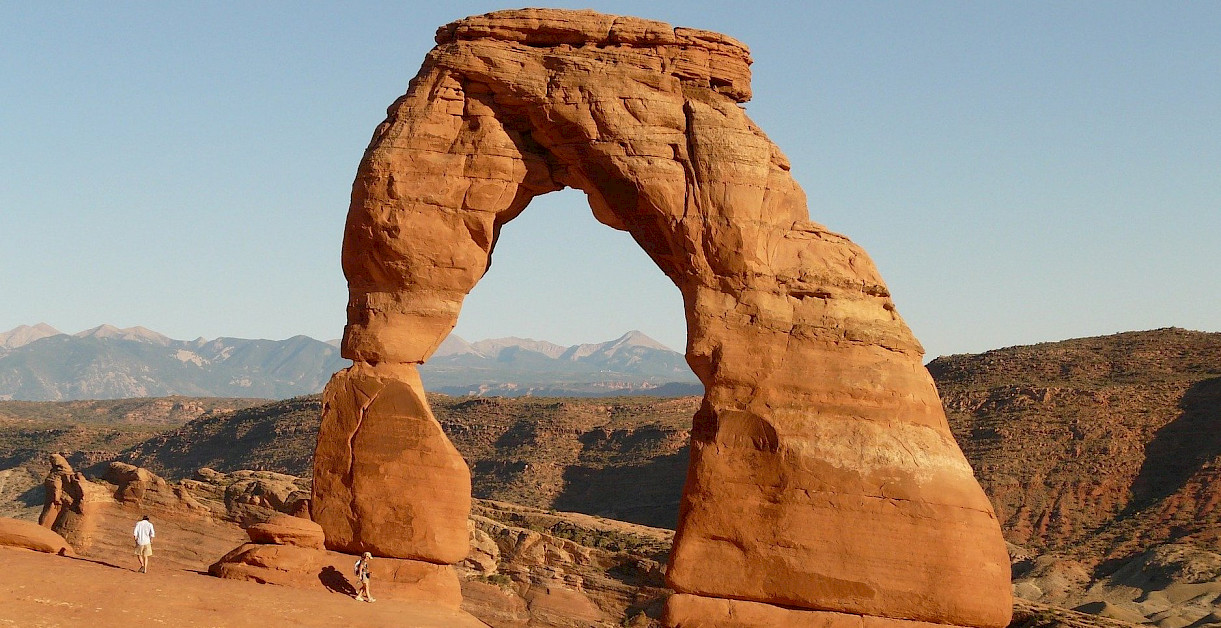 ---
3) Badlands
Derived from the Lakota language and known worldwide for the large number of fossil remains that have been found here, Badlands encompasses the largest intact mixed-grass prairie in the world.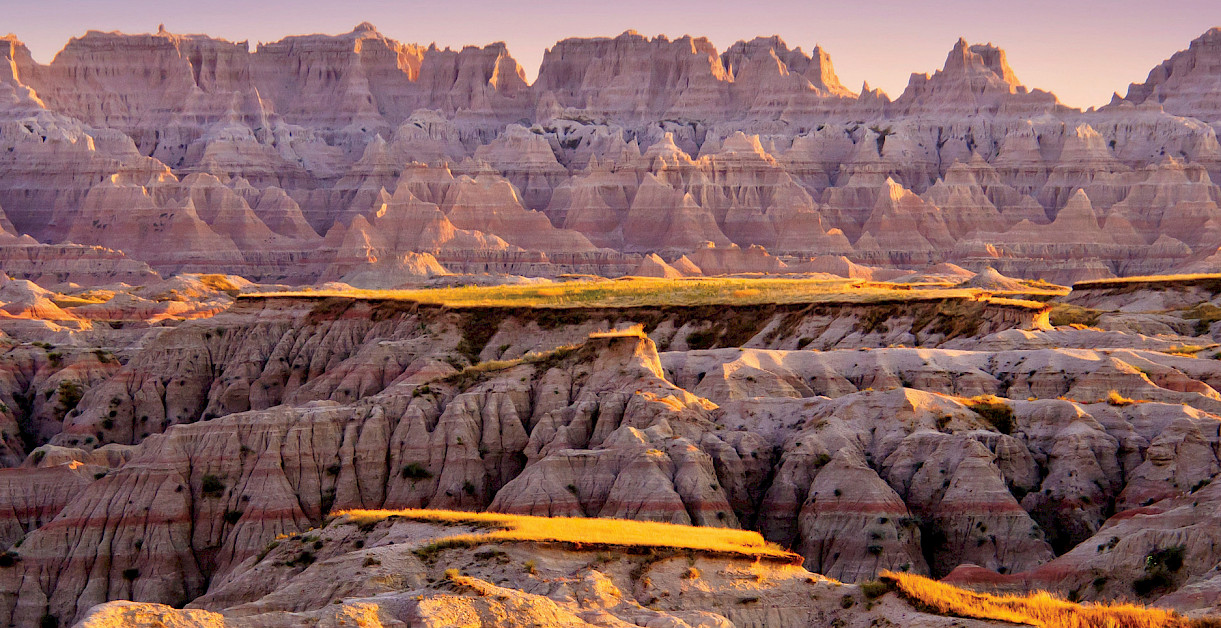 ---
4) Bryce Canyon National Park
Known for its crimson-colored hoodoos which are spire-shaped rock formations, Bruce Canyon is not technically a canyon, it is a series of natural amphitheaters that have eroded.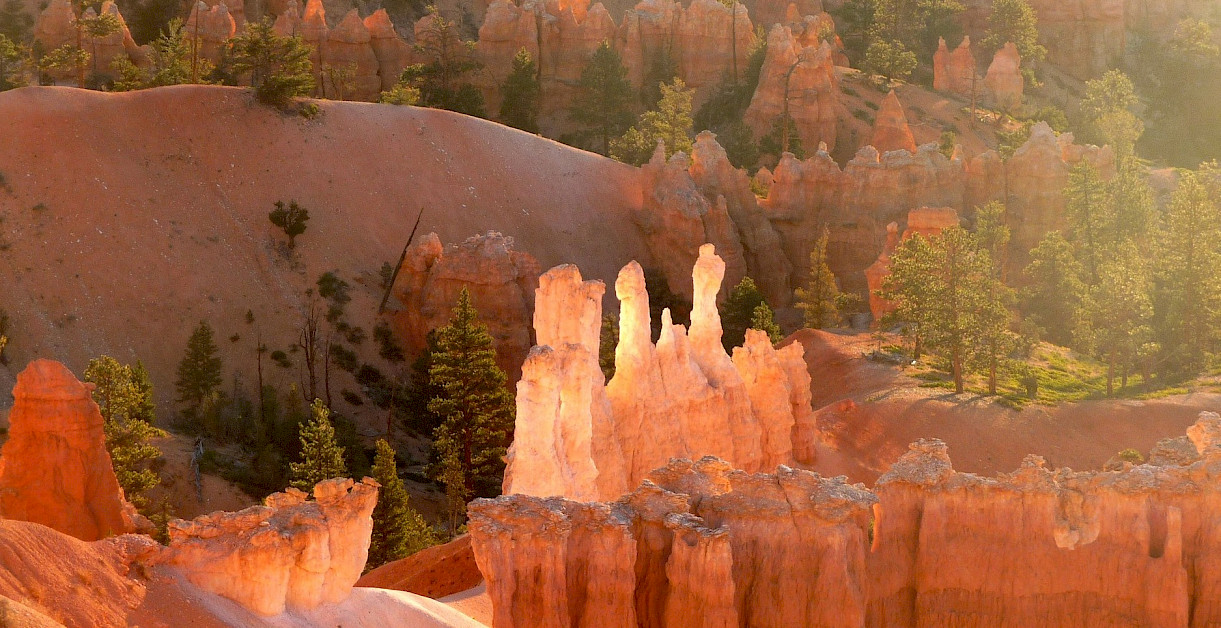 ---
5) Canyonlands 
Visitors to this National Park will find some of the most significant ancient rock-art known for documenting human habitation from as long as 4,000 years ago in Horseshoe Canyon.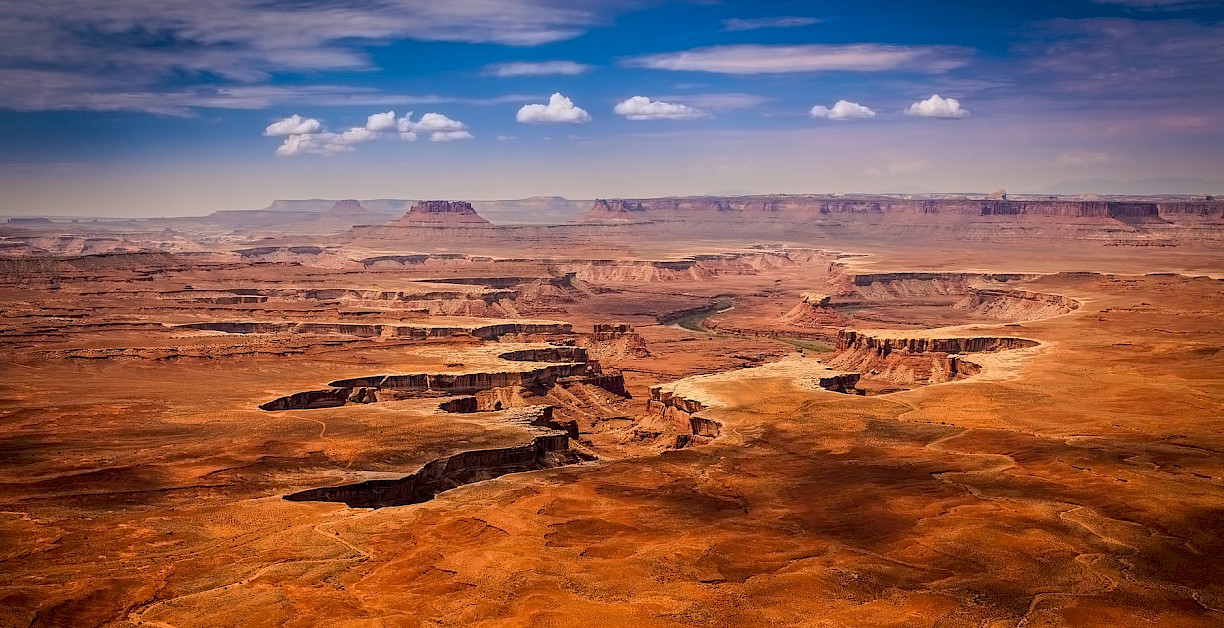 ---
6) Carlsbad Caverns
More than 119 caves lie beneath the surface of the Chihuahuan Desert in New Mexico. The "Big Room" is the fifth largest chamber in North America.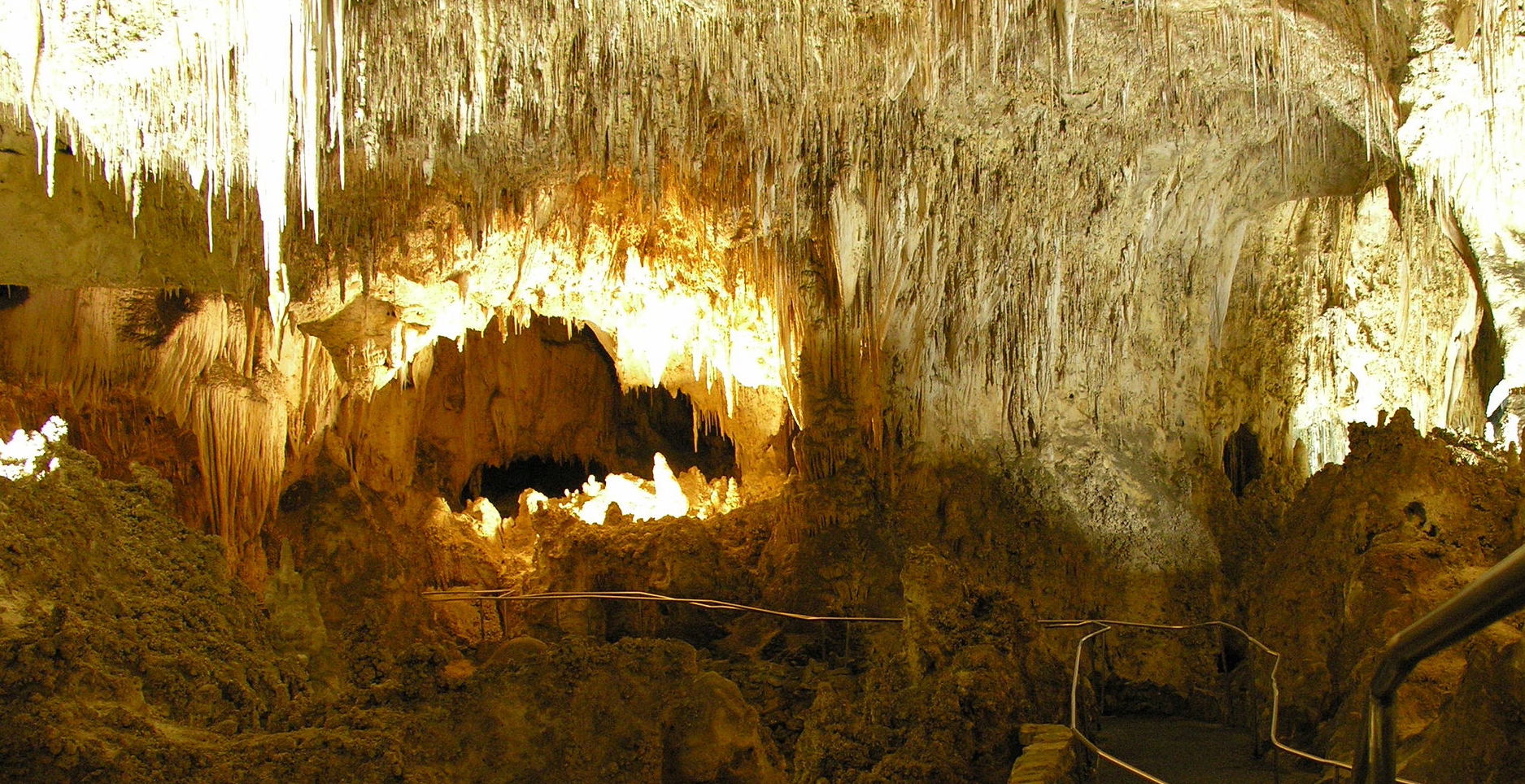 ---
7) Death Valley
Located in California, Death Valley is the hottest, lowest, and driest place in America.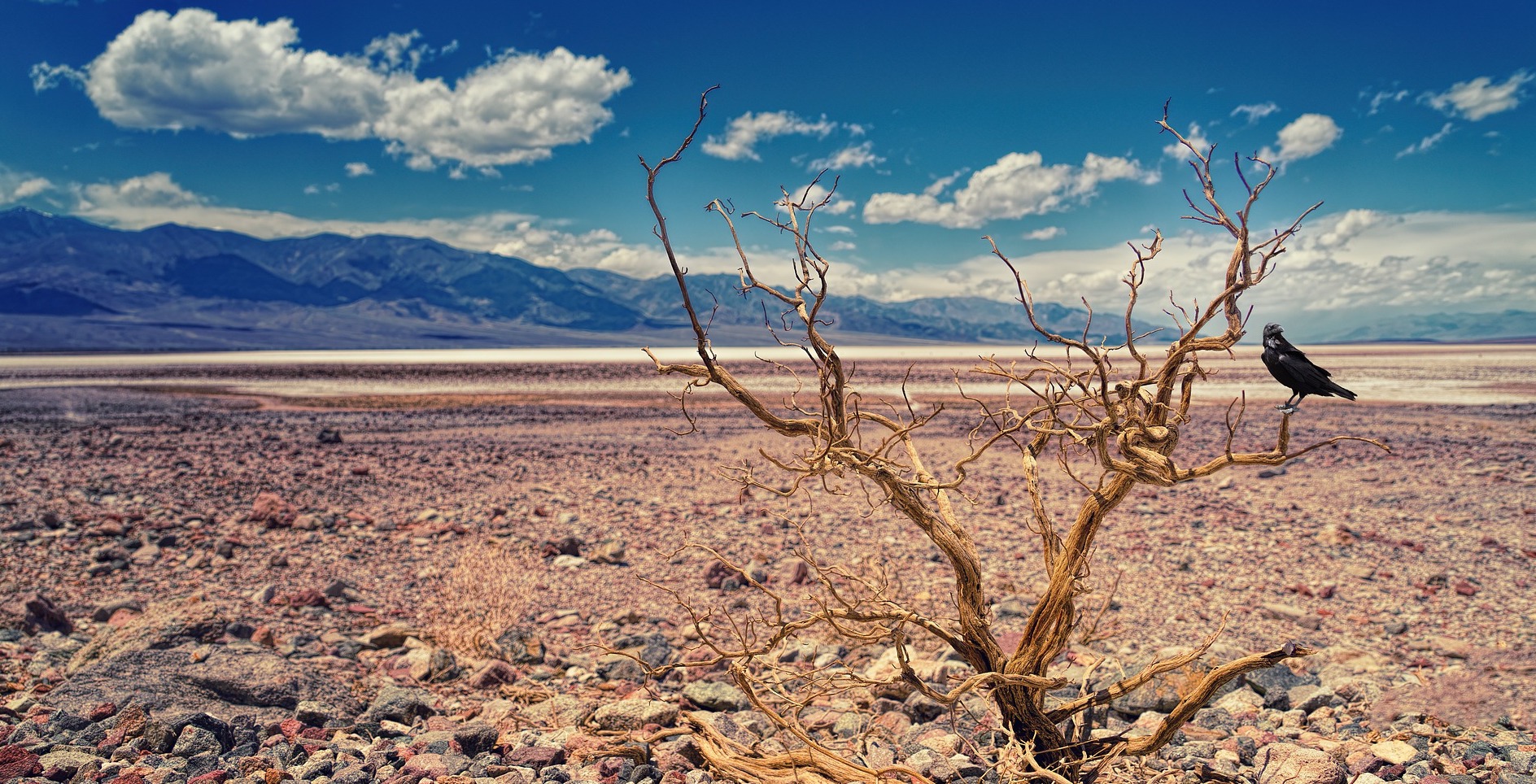 ---
8) Alaska Denali's National Park
Home to the tallest mountain in North America, Mount McKinley rises to 20,320 feet.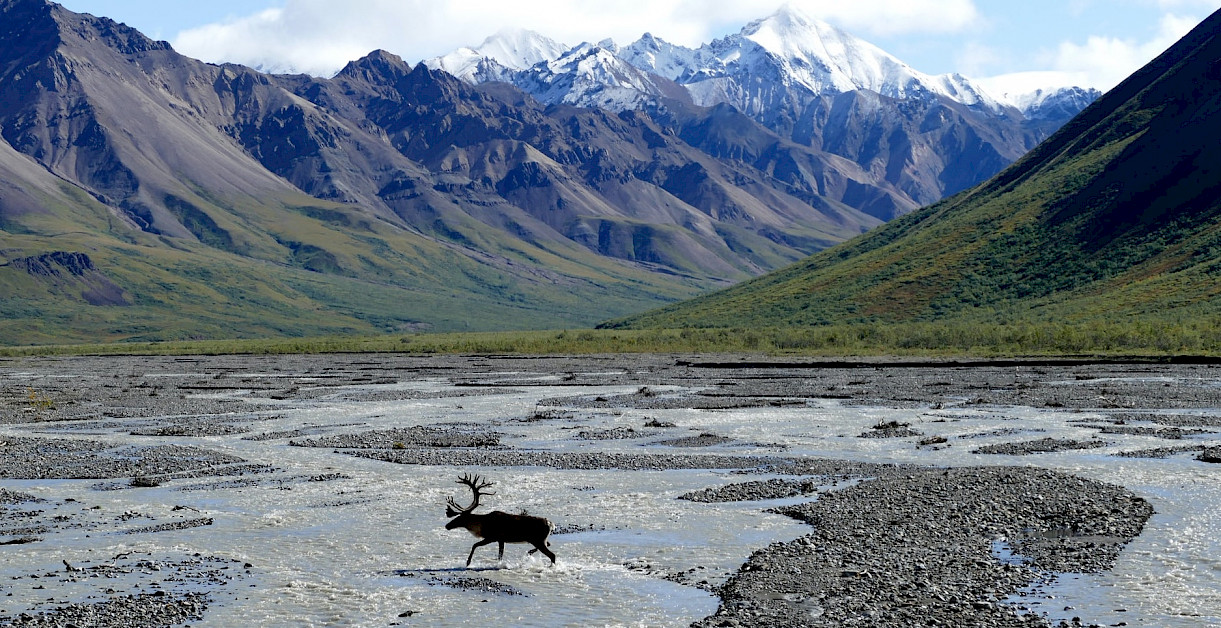 The Best National Parks to Spot Wildlife
---
9) Everglades National Park in Florida
This 1.5 million acre wetland is home to alligators, manatees, and white ibis; as well as the elusive Florida panther and Puma.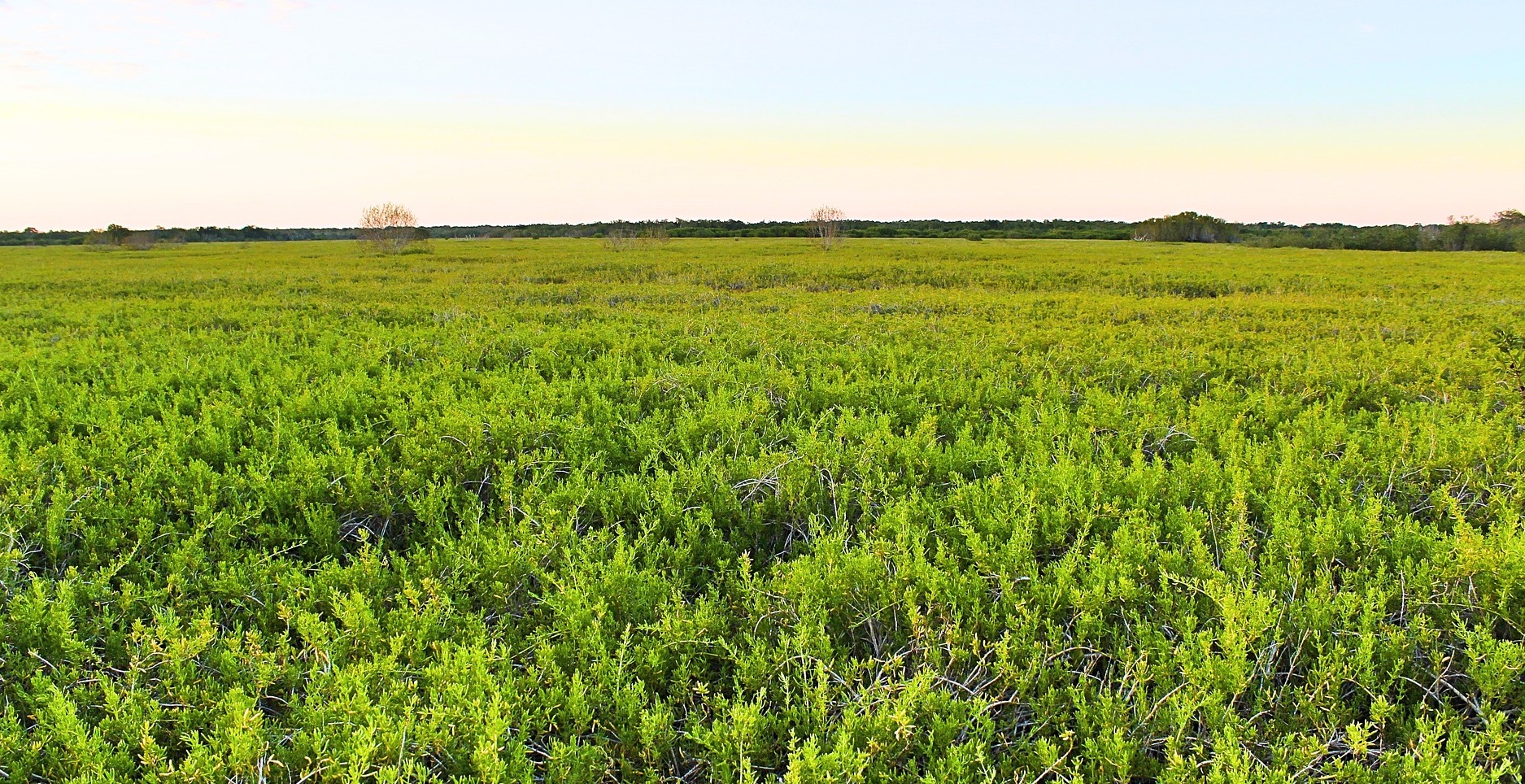 ---
10) Glacier Bay
Located in Alaska, there are a plethora of glaciers that cover over 2,000 square miles of this UNESCO registered park and preserve. That is larger than the state of Connecticut!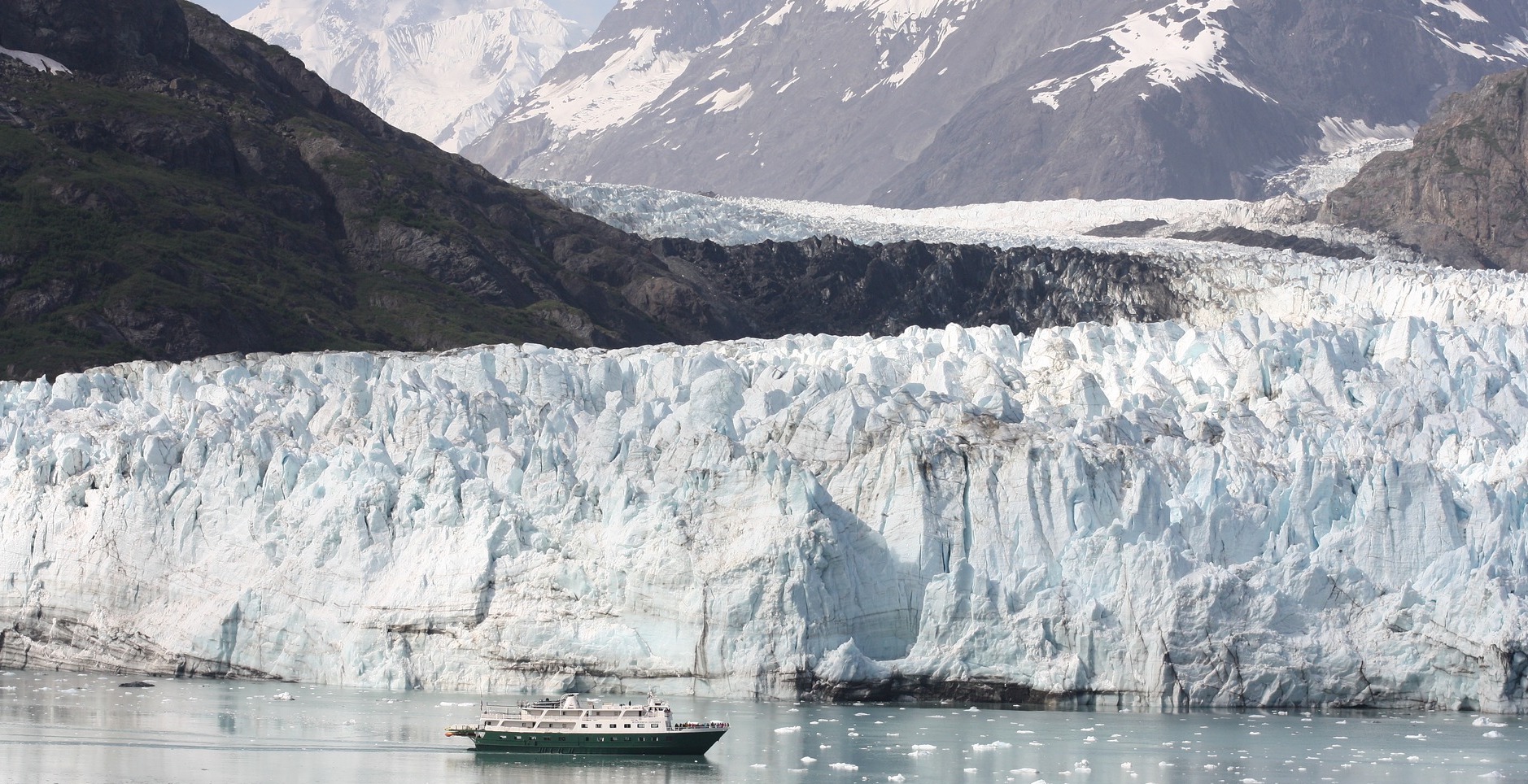 ---
11) Grand Canyon 
The Grand Canyon attracts visitors from all over the world. It is beautiful, massive and really accessible in so many ways. The central feature of this park is located in Arizona, on the gorge of the Colorado River, and is considered to be one of the natural wonders of the world.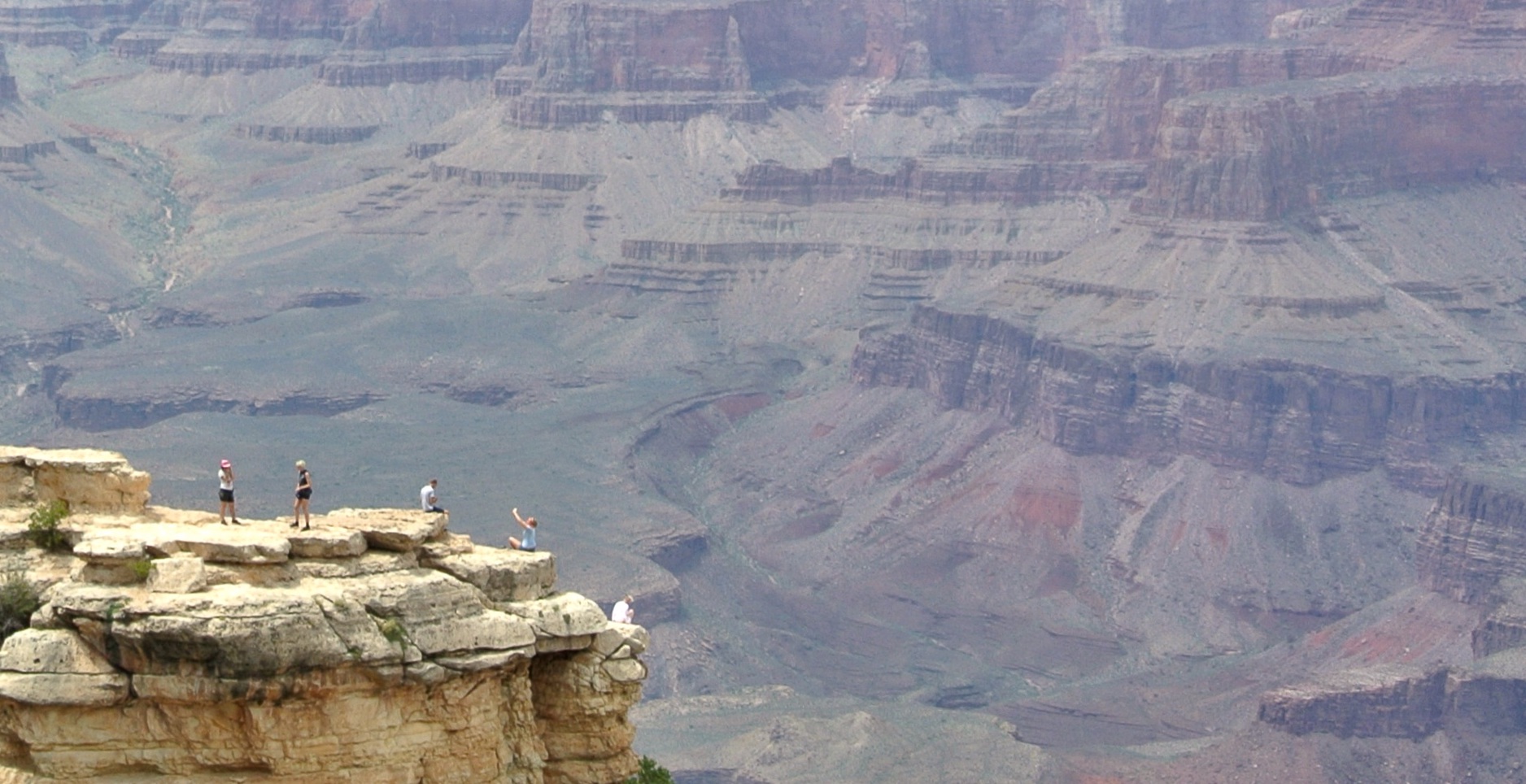 ---
12) Grand Teton National Park
This park got its name from 19th-century French-Canadian trappers. The Grand Tetons are the youngest range of the Rocky Mountains and one of the most idyllic when thinking of America's West. An easy way to see this National Park is with a locally guided escorted tour.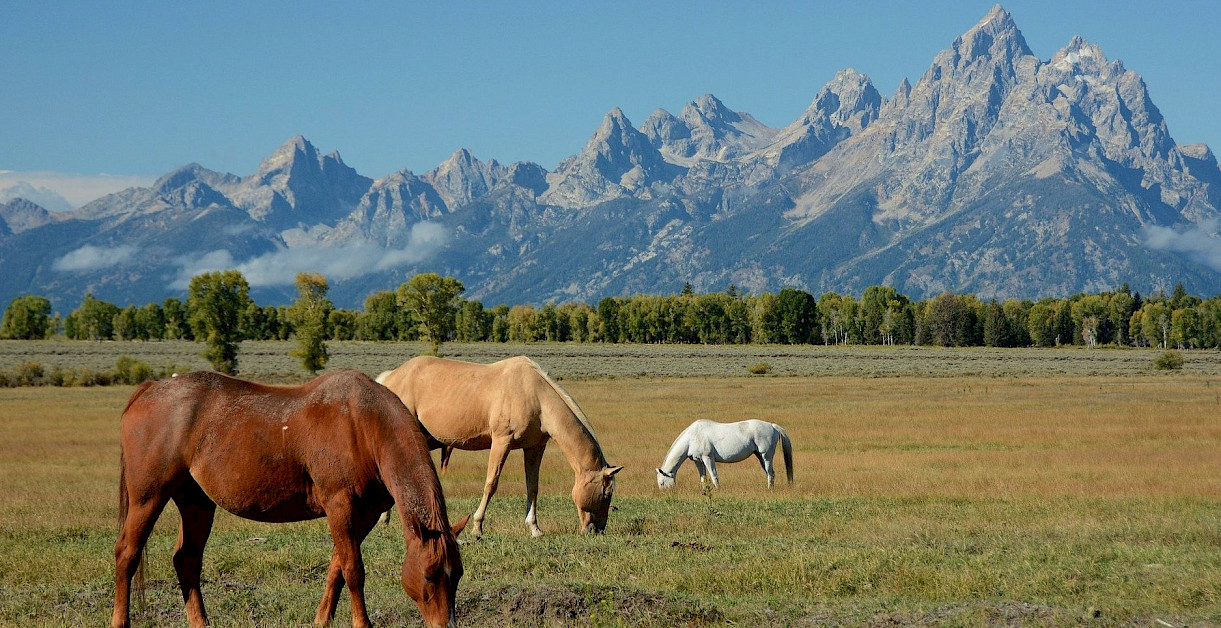 ---
13) Great Smoky Mountains National Park
On the border of Tennessee and North Carolina, this is the most visited National Park in America. It is known for a large diversity of plants and animals including 30 different species of salamanders and easy to access and get around.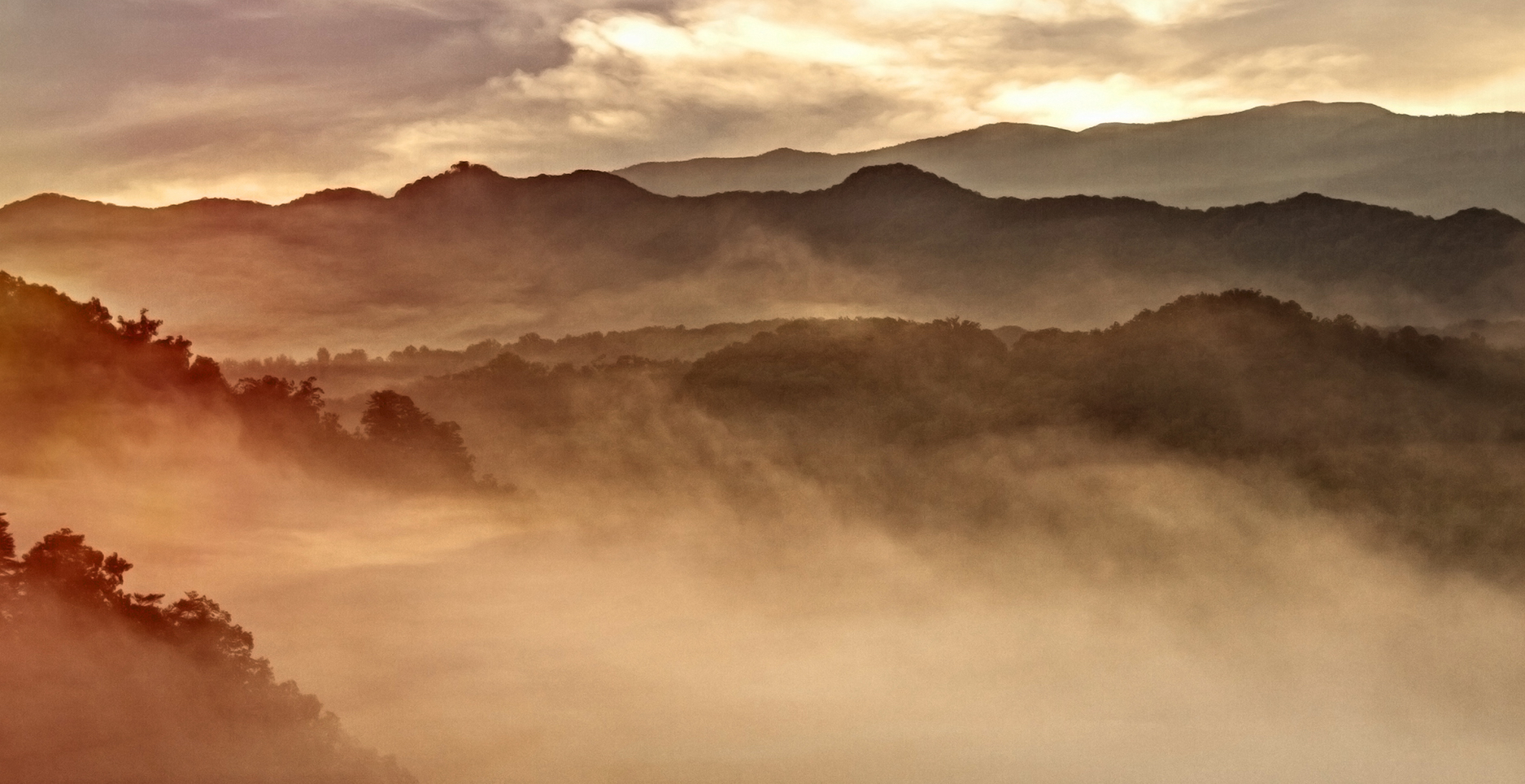 ---
14) Hawai'i Volcanoes 
Volcanoes park offers dramatic volcanic landscapes, sights of rare flora and fauna, and a look into traditional Hawaiian culture that connects this landscape.
Hawaii Port of Call - The Big Island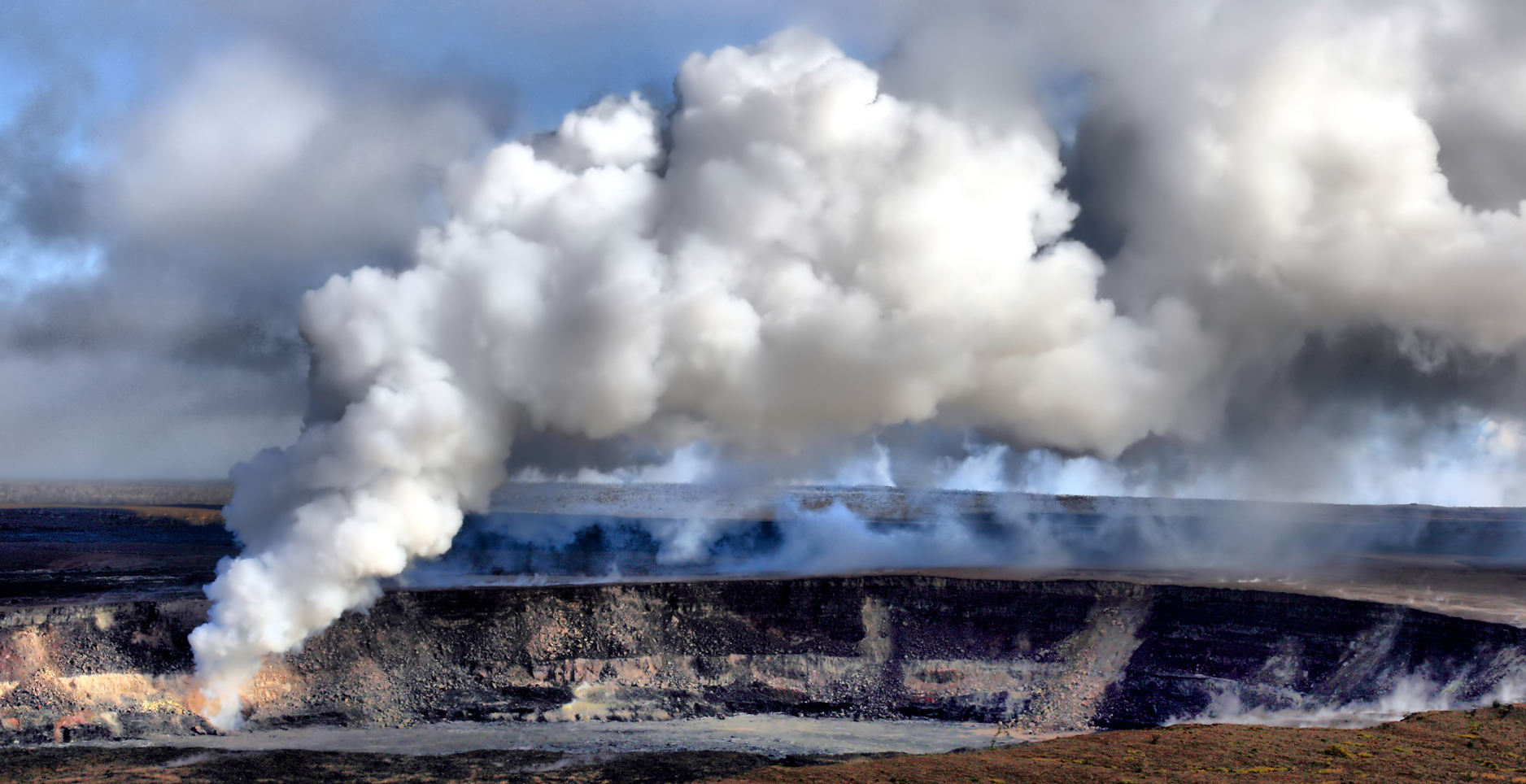 ---
15) Katmai 
This Alaska National Park has over 9,000 years of human history and home to the largest concentration of brown bears in the United States of America.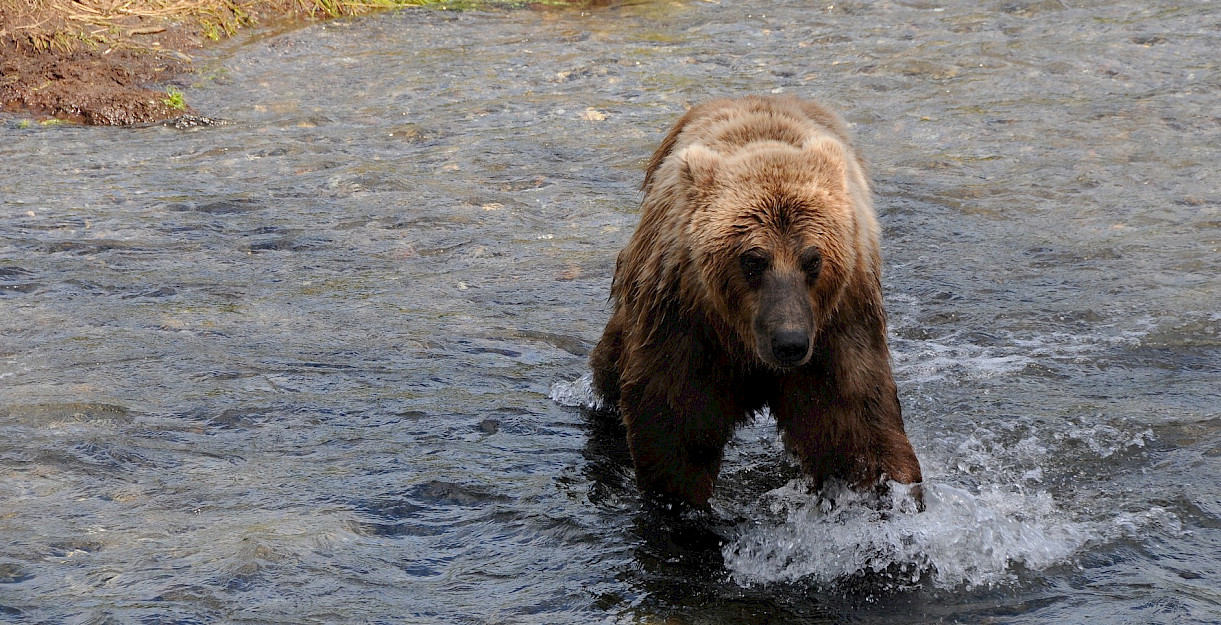 ---
16) Mesa Verde National Park Colorado
This World Heritage Site in Colorado  protects some of the best-preserved Ancestral Puebloan dwellings in the Americas including the huge Cliff Palace.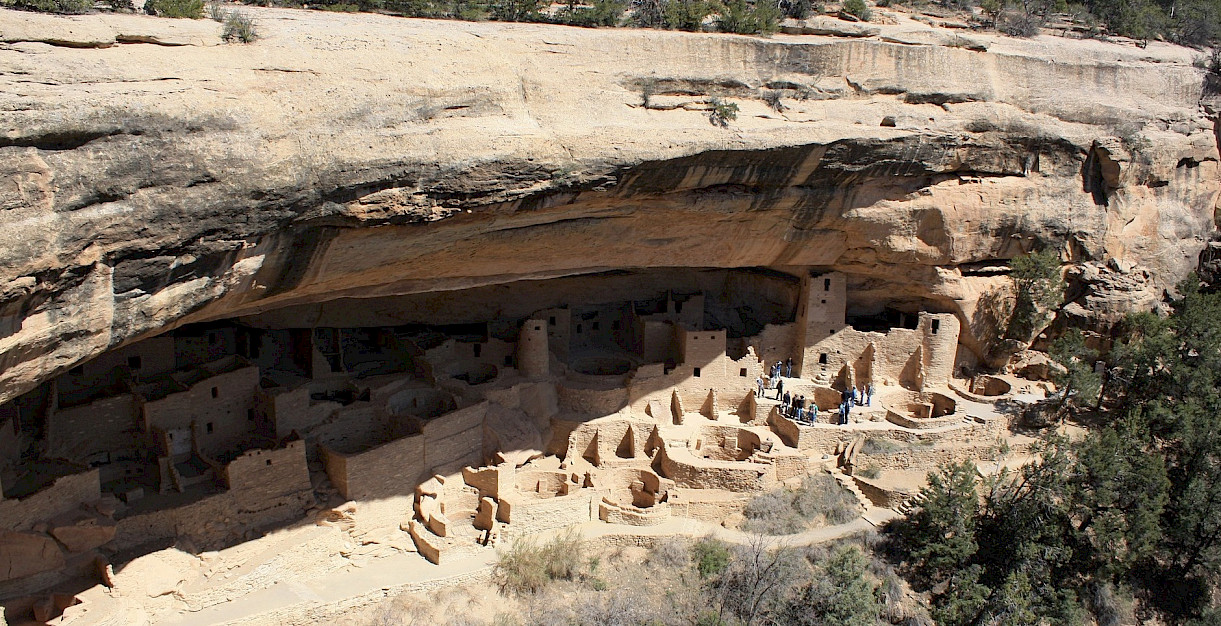 ---
17) Petrified Forest 
Situated in Arizona, this park has petrified wood that dates back as far as 225 million years. In addition to having over 800 archeological sites, this park also has a segment of the historic Route 66 alignment.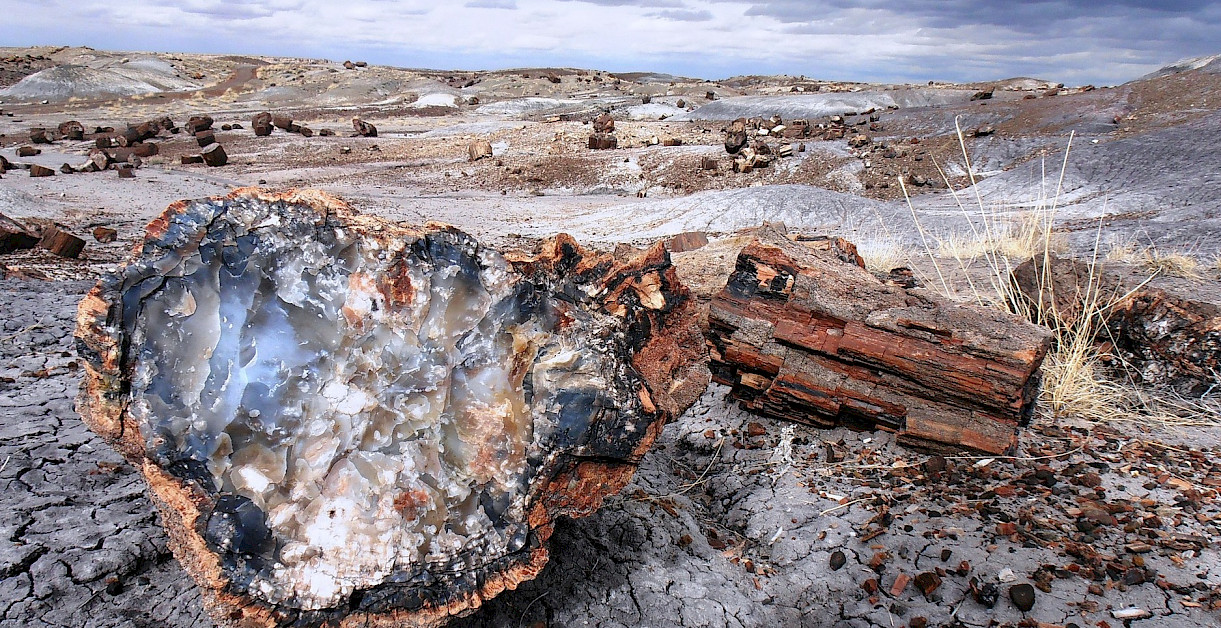 ---
18) Pinnacles
Home to the endangered California condor and is known for its spectacular rock formations.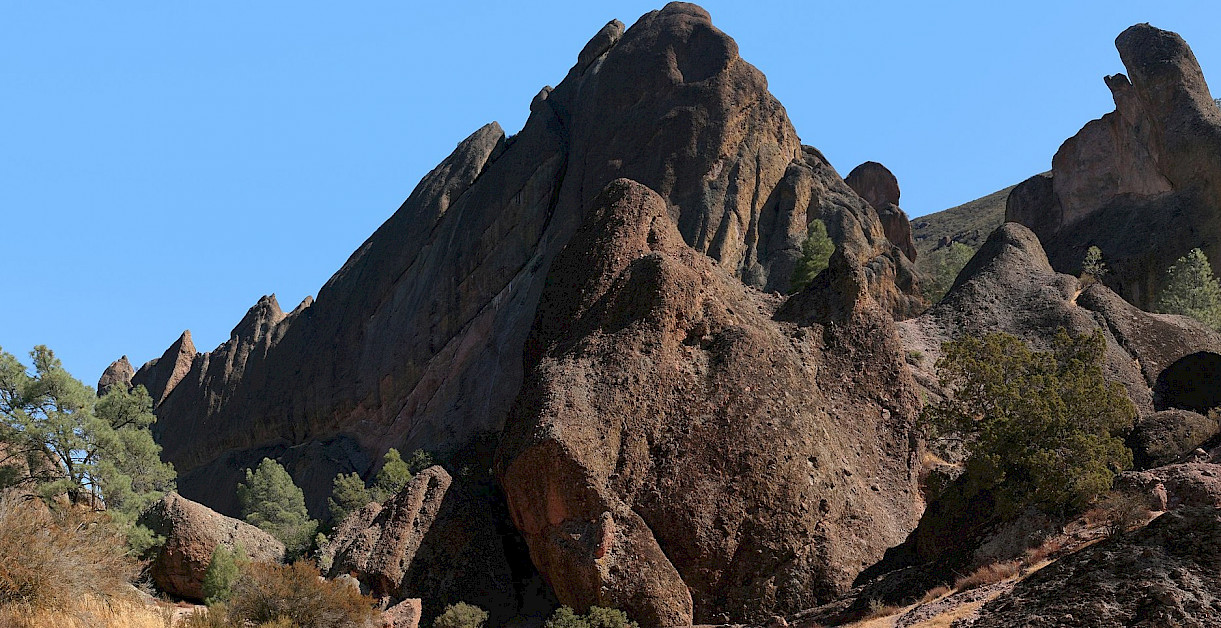 ---
19) Redwood National Park California
This national park in California is home to the world's tallest tree, called Hyperion.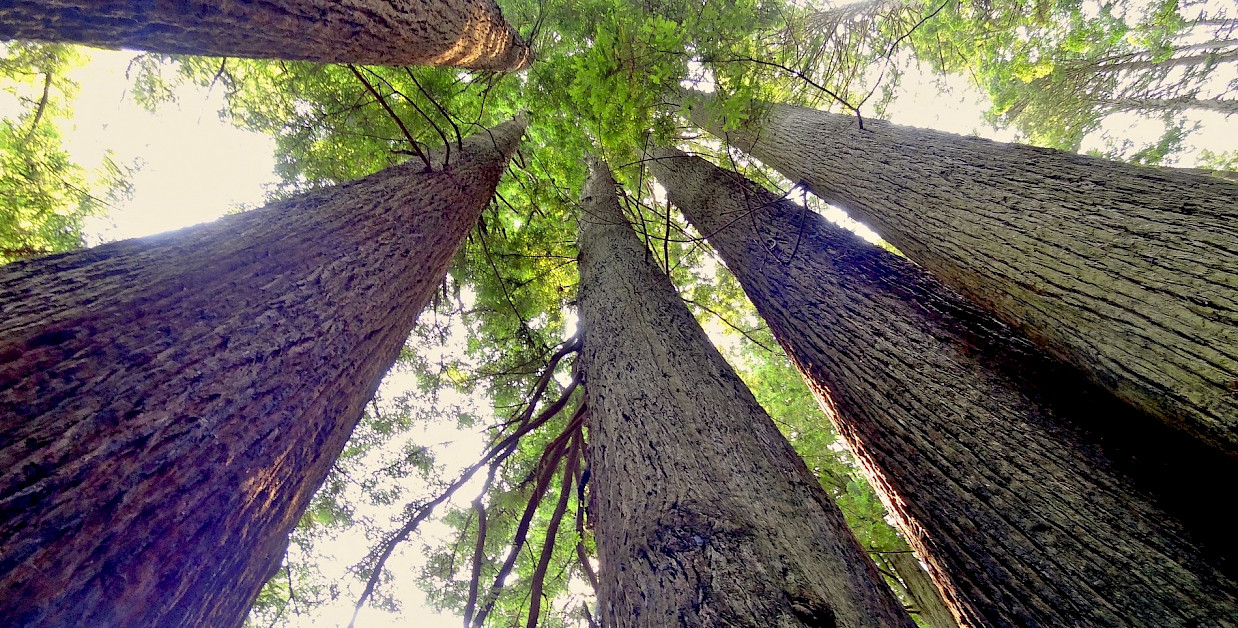 ---
20) Shenandoah
What really makes this park stand-out is Skyline Drive. Built by the Civilian Conservation Corps during the Great Depression of the 1930s, in addition to the natural wonders, it is an engineering marvel.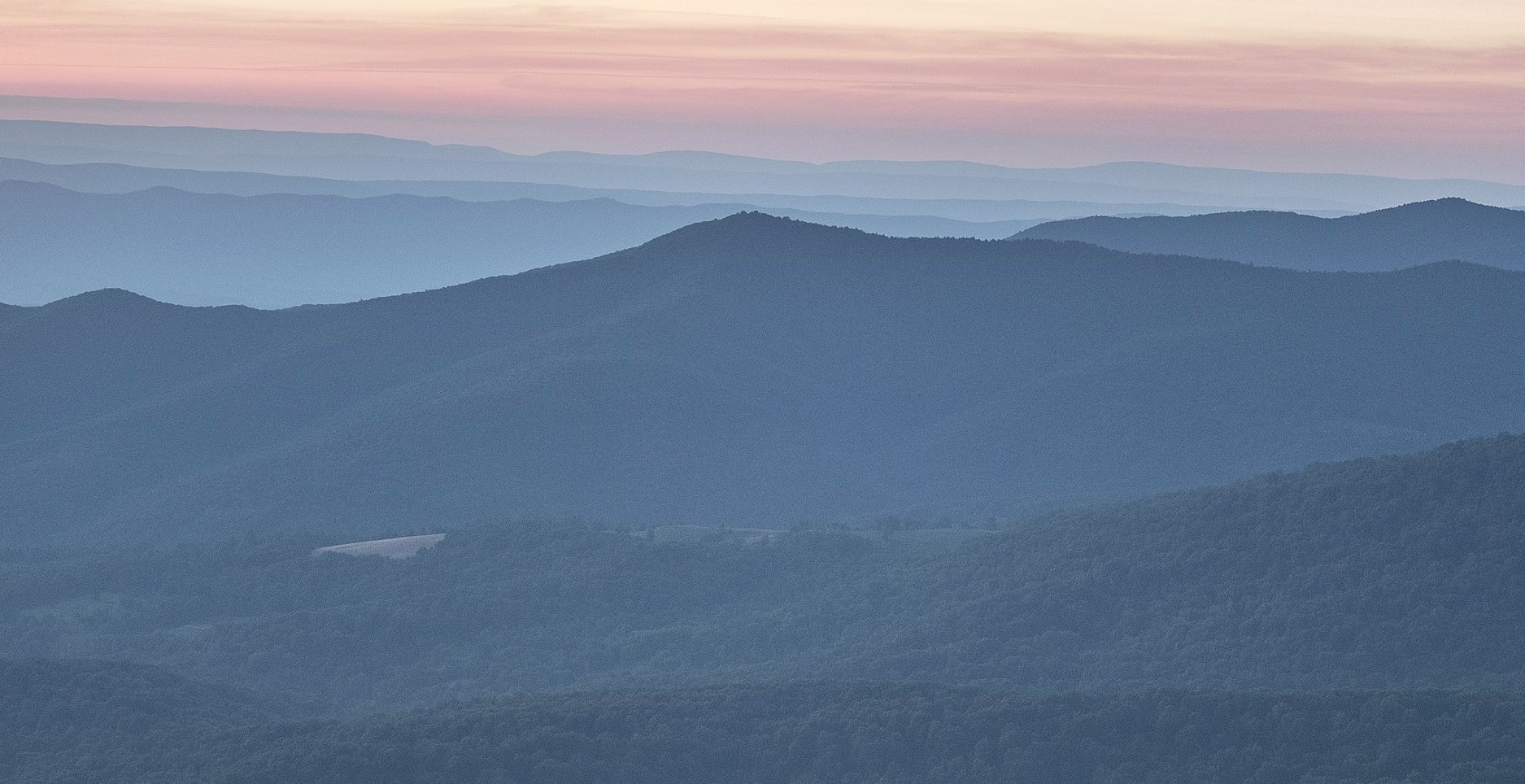 ---
21) Yellowstone National Park
As well as being the first National Park in the world, this Wyoming National Park sits on the largest super-volcano in North America.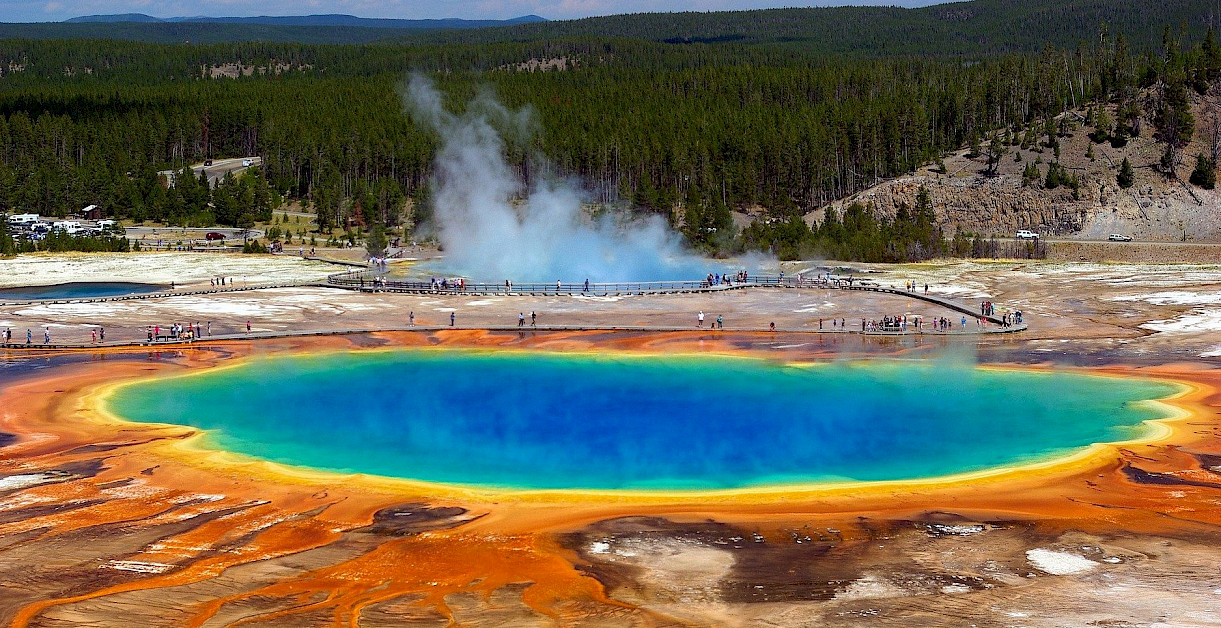 ---
22) Yosemite
This California National Park is known for its' waterfalls, towering granite monoliths, deep valleys, ancient giant sequoias and where the rock formations glow like fire at sunset.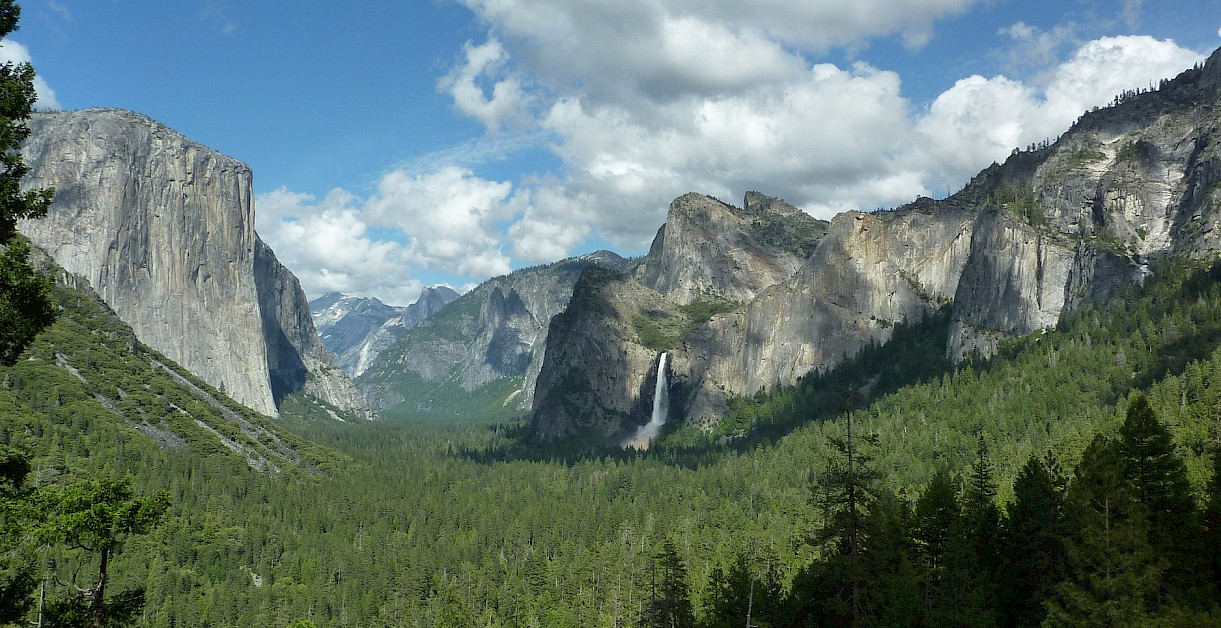 ---
23) Zion
At the junction of Colorado Plateau, Great Basin, and the Mojave Desert, the Zion Canyon is approximately 2,000 feet deep. It was carved over millions of years by the Virgin River and its name is derived from Hebrew, meaning a place of peace and relaxation.
Utah's National Parks from Las Vegas