When to Go
One thing that makes New England unique is that it has four distinct seasons. The best time to visit depends on what you want to do and what recreational activities you want to participate in. Of the six New England states, Maine, New Hampshire, Massachusetts, Connecticut, and Rhode Island only Vermont is landlocked and offers no ocean access.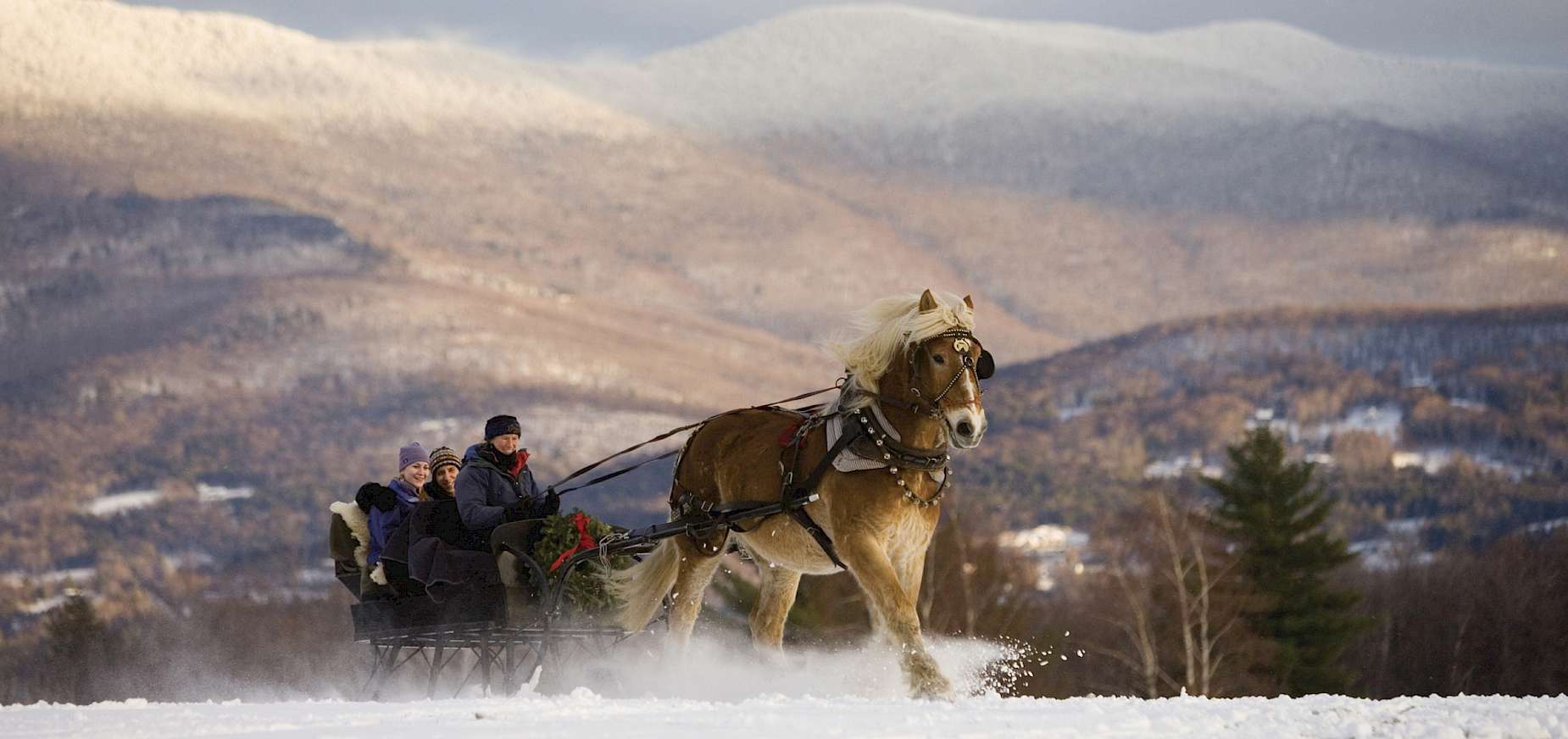 Winter
A classic New England winter from November - February offers lots of fluffy snow that attracts skiers to five of the six New England states, with Vermont and New Hampshire being best known for ski resorts. Winter brings other outdoor activities like ice-skating, cross-country skiing, snowshoeing, and hay, and sleigh rides. New England also offers a number of Christmas and holiday events and festivals with many villages holding tree lighting ceremonies on picture-perfect greens. Cozy country inns and bed and breakfasts, dozens of museums that offer indoor exhibitions, and winter festivals round out the fun.
Spring
Sometimes known as mud season, spring in New England begins in March and runs through May. March is known as the sweetest time of year because this is when maple syrup flows. As the ground thaws and the temperatures become warmer, flowers begin to bloom in April and May. There are many flower festivals that take place in the spring throughout New England that fete colorful daffodils, peonies, dogwoods, and lilacs. There are plenty of outdoor activities in the spring as well from hiking and biking to fishing, canoeing, sailing, and kayaking.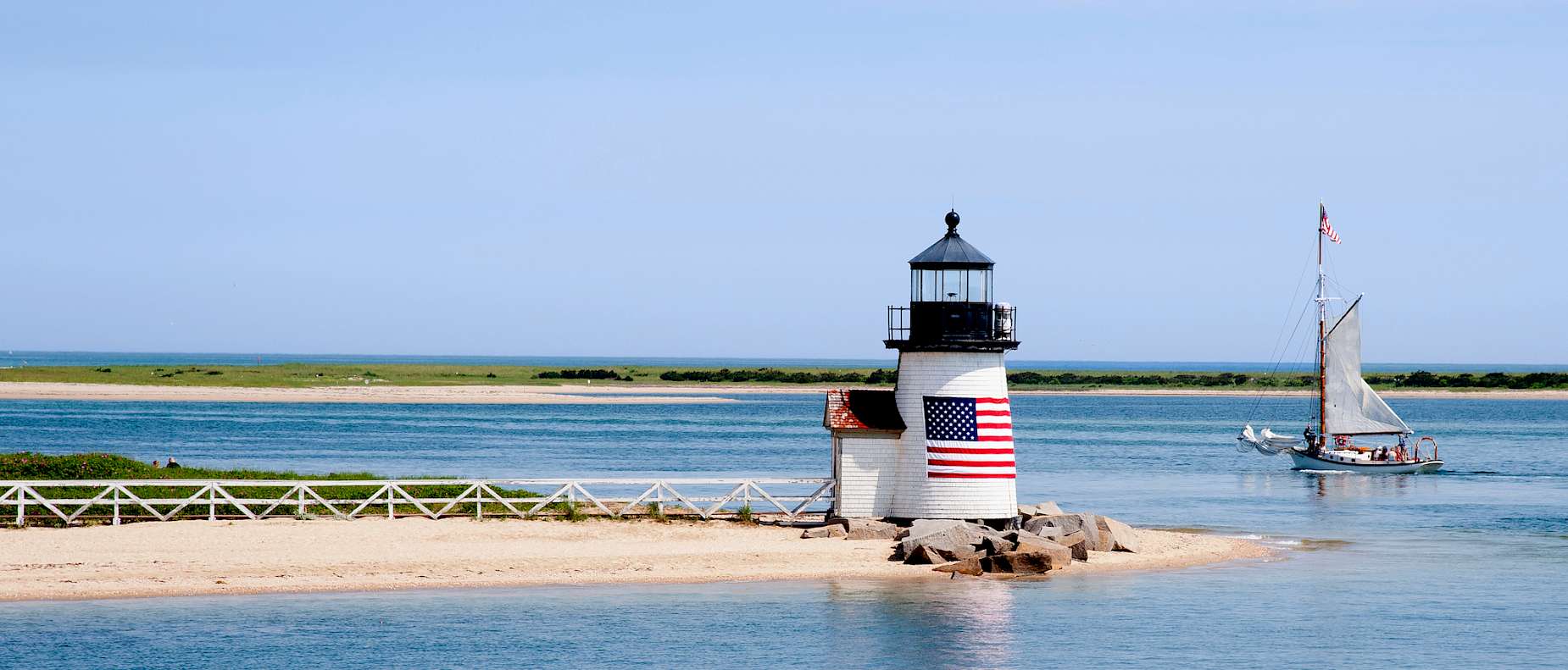 Summer
June - August is considered the peak season in New England. This is the perfect time of year to hit the beach, go swimming, and sailing in the North Atlantic Ocean or in one of the many lakes, ponds, and rivers that dot the region. July and August are the warmest times of the year in New England. Summer also offers a myriad number of outdoor activities from hiking, biking, and swimming to canoeing, sailing, and relaxing on the beach.  Highlights of summer in New England are the numerous country fairs and festivals, and the craft and flea markets that take place throughout the region from June - August. Farm stands and farmers' markets offering seasonal produce and arts and crafts can be found in many small towns that dot the entire region.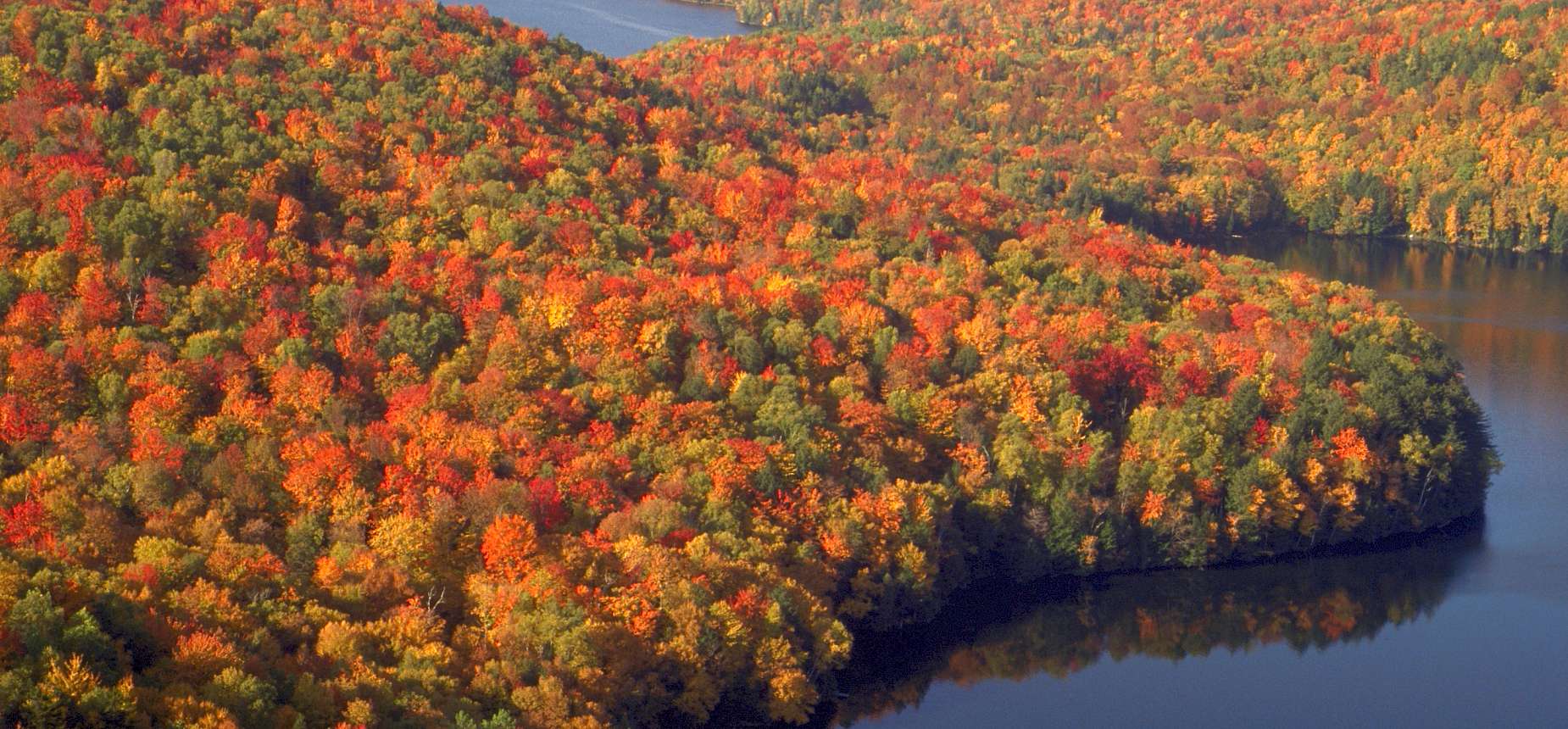 Fall
September - November is considered autumn in New England. Visitors will notice a few leaves turning blaze-orange in early September on maple trees at the edges of wetlands. Fall foliage begins in earnest in mid.- September in Maine and works its way south. Connecticut and Rhode Island are the last two states to peak with fall foliage that usually occurs during the second and third week of October. Autumn in New England is also known for fall harvest fairs and agricultural festivals as well as apple and pumpkin picking and, the making of apple cider and apple cider donuts. It is also the time of year when grapes are harvested and wine is made at the many vineyards that New England is known for. November is the gateway to winter and this month can see snow flurries as the days begin to grow shorter and the nights longer. 
---
Why Go?
New England is America's birthplace that has a unique and rich history that tells the tale of the founding of this country. Here visitors will find an intriguing melange of unspoiled scenery, outdoor adventure, culture and history, vibrant cities, and small villages around every corner.  There are covered bridges, historic house museums, stone walls, and diverse scenery that includes seacoasts, mountains, and river valleys. 
In New England, there is no shortage of interesting cities like Boston, Providence, Newport, Hartford, and Portsmouth. New England is also a foodies paradise known worldwide for shellfish including lobster, clams, scallops, mussels, and oysters. Hardy clam chowder, steamed lobster and clams with potatoes and corn on the cob, and blueberry pie are regional favorites. This relatively small region of the United States offers unparalleled treasures - large and small waiting to be discovered.
---
Robust Rhode Island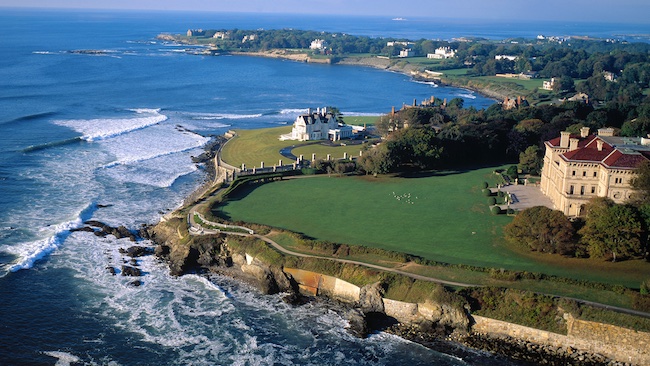 Aptly named the Ocean State, because of its 400 miles of coastline Rhode Island offers a treasure trove of things to do and see. It may be the smallest state in the country, but with countless amenities, beautiful beaches, vibrant New England cuisine, and magical places like Block Island, Newport, and Providence there is always something new to experience. 
---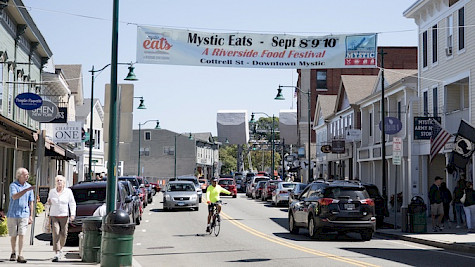 Classic Connecticut
Easily accessible from New York and Boston, Connecticut offers a New England experience with a cosmopolitan vibe with the added advantage of nothing being more than two hours away.  The mountain lakes and pristine countryside of the Litchfield Hills are within an hour of the beaches and lighthouses of Fairfield County. Southeastern Connecticut's two casinos and Mystic Seaport and Aquarium can be reached from the Mark Twain House in Hartford within two hours. Compact and convenient Connecticut offers opportunities for unforgettable holidays.
---
Mighty Massachusetts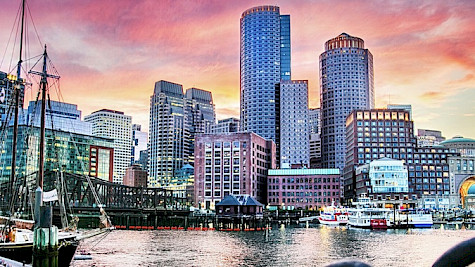 The American Revolution, the founding of American literature, and the creation of email all happened in Mighty Massachusetts, the Bay State. From the beautiful beaches of Cape Cod and the bustling historic city of Boston to the witches of Salem and the unspoiled countryside of the Berkshires, there is so much to see and do. College towns, under the radar museums, early American history, the Freedom Trail, and a wealth of dining choices and shopping, this state has "mass" appeal.
---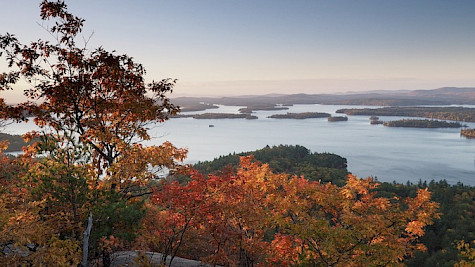 Naturally New Hampshire
A mecca for lovers of the great outdoors and scenic beauty, New Hampshire has beautiful river valleys that are set against the grandeur of the White Mountains and towering Mount Washington.  The Granite State is also dotted with hundreds of lakes and is home to the famous and vast Lake Winnipesaukee, one of America's largest. Roads lined with stone walls, New England villages mellowed by time, interesting museums, and roadside farms are just some of the pleasures to discover.
---
Verdant Vermont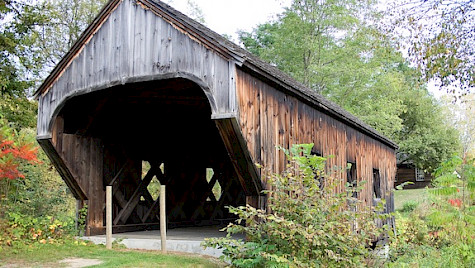 Fall foliage, covered bridges maple sugar,  Ben and Jerry's Ice Cream, Cabot Cheese, and ski resorts are some of the things that first come to mind when thinking of Vermont. The Green Mountain State offers a melange of vibrant towns like Stowe, Burlington, Brattleboro,  and Manchester, that offer sophisticated dining and great shopping. Visitors can take the Vermont Cheese Trail, explore Smugglers Notch, visit artisan studios, or just unwind in the pristine beauty of Lake Champlain.
---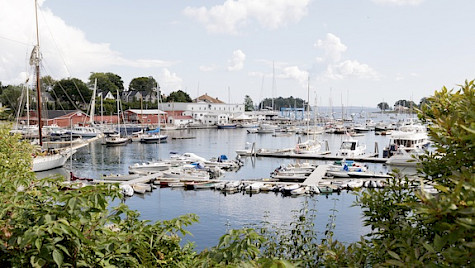 Majestic Maine
Known for its long and rugged rocky coastline, Maine is almost as big as all the other New England States put together. From Portland, Ogunquit, Bar Harbor, and Camden's waterside village charm to Acadia National Park, and fresh Maine lobsters and blueberry pie, Maine serves up something for everyone.  It is no wonder Maine is named the Vacationland State. Whether you love bucolic seaside towns or the great outdoors, visitors will find a multitude of exciting experiences here.