When to Go
Cape May is a year-round destination. The average monthly temperatures in the spring are 60˚ F-69˚ F,  the summer are 77˚-84˚ F. Average water temperatures are 71˚-73˚ F.  During the winter, one can expect average temperatures at 47˚ F-42˚ F.


Why Go? 
Cape May Bucket List
Cape May is one of the most popular destinations on the East Coast of the USA. It is well known for its beautiful beaches, interesting shops, great dining, and beautiful Victorian architecture. Cape May has one of the country's largest collections of 19th century framed buildings that are on the National Register of Historic Places.
Victorian Architecture & History
The quintessential Victorian Emlen Physick Estate embodies the soul of Cape May. Visitors touring the house will learn about the family that lived here and about Victorian society and customs. The house is a Victorian gem with ornate wallpapers, gilded radiators, stained glass, and beautiful Victorian furniture. It is New Jersey's only Victorian House Museum.
Maritime Heritage 
The current Cape May Lighthouse was built in 1859 and is 157 feet six inches tall from the ground to the ball on top. For panoramic views, visitors are invited to climb 199 steps in the tower's iron cast iron spiral staircase. If you don't want to climb the steps, head to the Oil House where you will find a visitors' orientation center and gift shop. The U.S. Coastguard still operates the light as an active aid to navigation.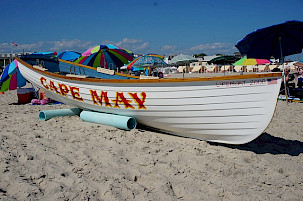 On a visit to the lighthouse you will also learn about Cape May diamonds that are actually quartz pebbles that have been polished and washed so that they shine like diamonds.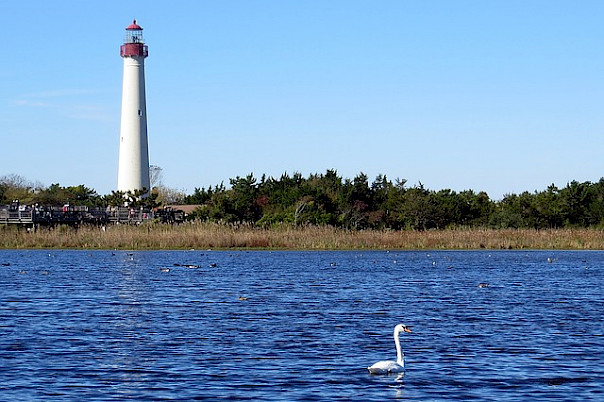 Nature and Wildlife 
Cape May Whale Watch and Research Center offers cruises around Cape May point in the summer. Cape May is also a wonderful area for birdwatchers and boasts of more than 450 species of birds.
Trolley Tours 
One of the best ways to get your bearings about all there is to see and do is to take a trolley tour of Cape May. This tour introduces the areas history, spotlights interesting houses, and points out not to be missed highlights and places to shop and dine.
Shopping 
The Washington Street Mall is a nostalgic pedestrian thoroughfare lined with shops that are independently owned and operated. This outdoor mall spans three blocks and is beautifully landscaped with brick paths, fountains, and benches. 
The Beaches and Promenade 
Cape May is known for its beautiful beaches. The promenade is a two mile paved walkway that runs parallel to the beach and offers great views of the water.
The Holidays
December is always a festive month to visit Cape May where Christmas trees and holiday lights add to the magical ambience of the town this time of year. There are even holiday themed trolley rides, festive house tours, concerts, and an open-air holiday market.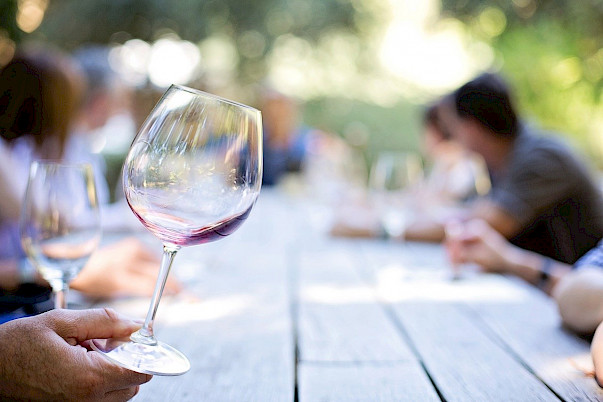 For Foodies 
Cape May has several wineries that have earned high scores from wine critics. It is also home to several local breweries including Slack Tide. Being right on the water, with one of the largest commercial fishing ports on the East Coast, don't miss out on the fresh seafood. Oysters are a star on the menu here and a must try.