Welcome to America!
The United States offers year-round, endless travel experiences coast to coast and beyond! From the sun drenched beaches of SoCal and the Native American culture of the west; to the laid back vibe of New Orleans, the glitz of Vegas, the charms of the deep south, and the rugged coastline of New England, there is a world of exciting places and experiences to discover.
Vibrant cities rule! There is no better place to be a foodie and to experience a rich blend of culture than in New York, Chicago, Miami, Seattle, Boston, Portland, Honolulu, Anchorage, or Los Angeles.
Discover art, music, and culture, explore a rich and diverse history, delve into regional fare, and stretch your legs on unspoiled National Parks tours and along pristine trails or just unwind on the beach.
Our escorted bus tours in the USA ensure you get an up-close and personal look at America.
When to Go
From sea-to-sea, America is a great year-round destination to tour. No matter the time, there is always a great time to go. From skiing powdered peaks in Colorado to lazing on Florida beaches & peaceful New England evenings to hopping through Utah's Mighty Five National Parks, you can always find a time in the USA.
Where to? Take the USA Travel Quiz & Find Out
---
Pacific
The Pacific Coastal Region is made up of the states that lie along the Pacific Ocean that include California, Oregon, Washington, Alaska, and Hawaii. A guided group tour is the perfect way to experience this vast and rugged coastline or to explore all of the Hawaiian Islands.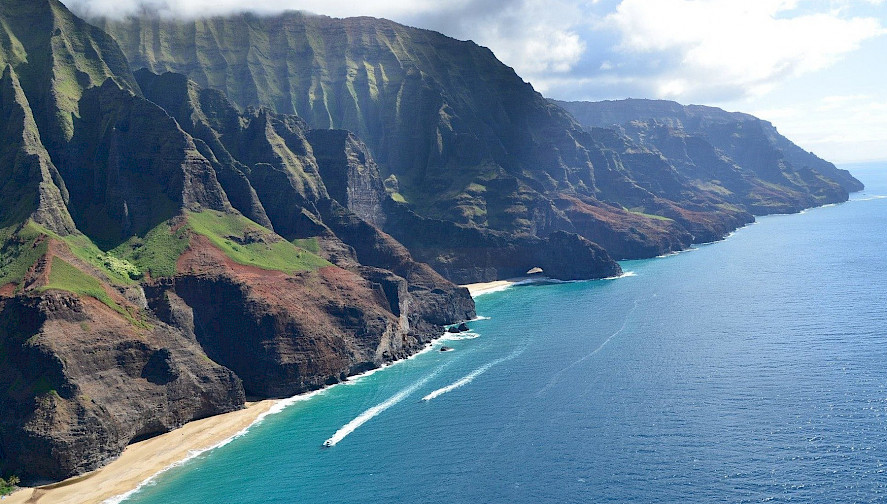 Why Go?
The Pacific is known for its fabulous mix of big, vibrant cities spread out along a beautiful coastline boasting spectacular scenery that ranges from giant redwood trees, and the sunshine of SoCal, to the palm fringed beaches of Hawaii, the northern lights of Alaska, and the arid wonderland of Death Valley.
Seattle, Portland, San Francisco, Los Angeles, San Diego, Hollywood, Napa Valley, Death Valley, Palm Springs, Alaska, and Hawaii are travel mecca's each with their own allure.
There are so many National Parks to explore - think sheer cliffs, lush forests, waterfalls, and endless plants and animals.
Dynamic diversity best describes dining in the Pacific area where fresh food and produce are complimented by California wine.
---
The West
The Rocky Mountain region is made up of the states that run through the Rocky Mountains and includes Montana, Idaho, Colorado, Utah, Wyoming, Nevada and South and North Dakota. Take a guided group tour with us to the West and discover all this area has to offer.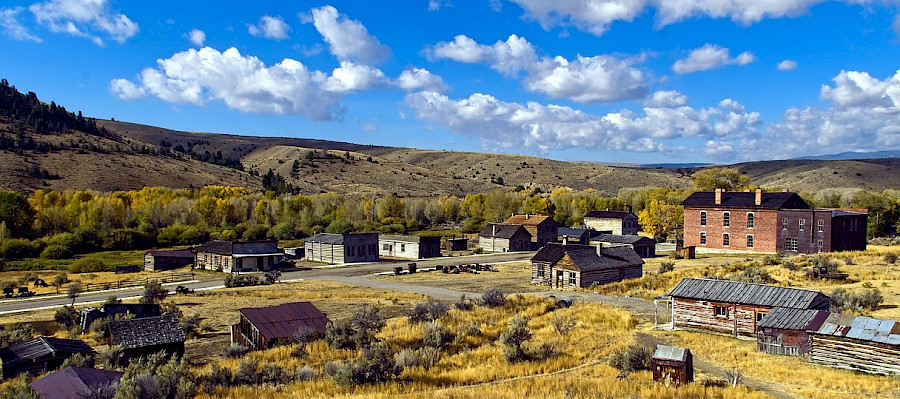 Why Go?
Perfect for lovers of the great outdoors. Rugged landscapes, legends, and lore of the Wild West, cowboys, and the glitzy nightlife of Vegas are just some of the delights found here.
From the Great Plains to the snow capped Rocky Mountains the landscape is stunning. A highlight is to get up close to some of America's most iconic animals amid breathtaking vistas in the many National Parks that dot the area. Discover the grandeur of nature at Utah's Big Five National Parks that offer dramatic geysers, colorful caves, and giant sand dunes.
Mother Nature's Light Show
If you like cities, head to Las Vegas, the jewel of Nevada that offers great shopping, food, and world-class entertainment.
Don't forget your appetite, the food is hardy and satisfying with many regional specialties that includes everything from a chuck wagon breakfast and Rocky Mountain Oysters to elk and Great Plains bison tenderloins.
---
Southwest
The states in the Southwest region include Texas, Arizona, New Mexico, and Oklahoma. On our group tours we will take you behind the scenes for a true cultural experience.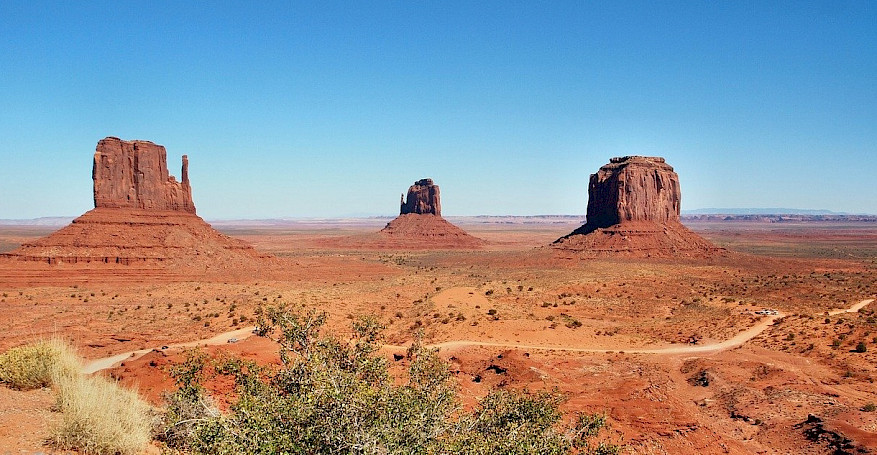 Why Go?
Truly, this area is the "Land of Enchantment" with other worldly desert beauty and spectacular landscapes. From ancient Native American pueblos and Spanish Missions to red rock canyons the multicultural mix of people have an unusual evolving history found only here.
Native American tribal traditions are found along with Hispanic and Mexican culture that make this area endlessly fascinating. Shopping for Native American handmade turquoise jewelry or pottery is a highlight.
The region boasts one-of-a kind natural wonders like the Grand Canyon, one of the Seven Wonders of the Natural World, and, the historic city of Santa Fe, that predates the landing of the Pilgrims at Plymouth Rock by more than a decade.
Regional specialties are diverse and range from Arizona fry bread and Tex-Mex to New Mexico's famous green chile cheeseburgers and Tucson's huevos rancheros.
The Unwritten Rules in National Parks
---
Mid-West
Geographically, the states in the Mid-West include: Michigan, North and South Dakota, Iowa, Minnesota, Kansas, Nebraska, Ohio, Indiana, Illinois, and Wisconsin. Learn why America's heartland is so beloved on our guided group tours.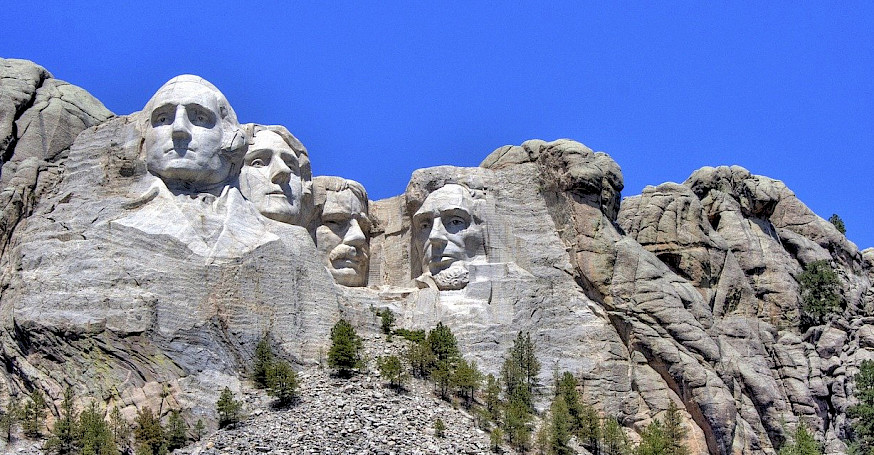 Why Go?
Discover the simple pleasures of the heartland and get a taste of what authentic "Americana" means in the small towns and vibrant cities of this region.
There is a lot more to the Mid-West than Chicago! Music buffs can experience a variety of genres from classic jazz, Motown, and Chicago blues, to good old rock n' roll.
Explore charming small towns and farms that line the banks of the Great Lakes or Minnesota's 10,000 Lakes. Experience warm Dutch hospitality in Holland, step back in time on Mackinac Island, and, discover the world-class city of Chicago with its nostalgic landmarks and vibrant food and art scene.
From shopping at the largest mall in America to experiencing the serene life style found in Ohio's Amish country, there is a new experience at every turn.
Comfort food with a modern twist dominates the food scene with everything from Cincinnati-style chili and Juneberry Pie, to Kansas City BBQ. Here you will eat to your heart's content!
---
Southeast
This area includes: Missouri, Arkansas, Louisiana, Mississippi, Alabama, Florida, Georgia, North and South Carolina, Virginia, West Virginia, Maryland, Kentucky, and Tennessee. We want y'all to have a wonderful time in the south…and we know you will on our guided group tours.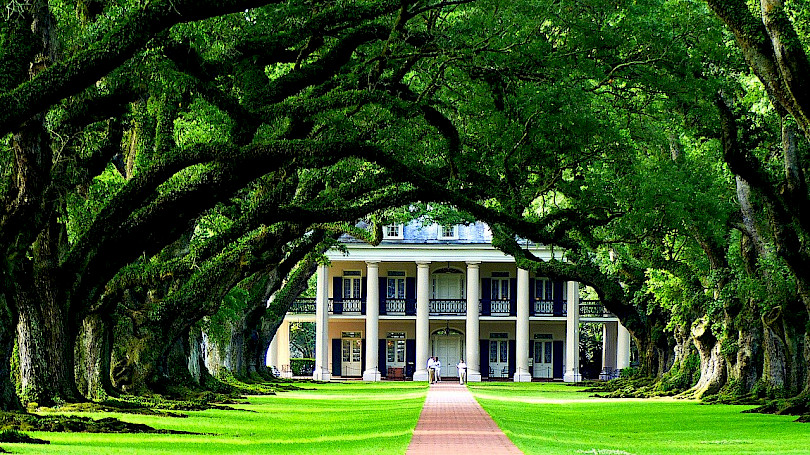 Oak Alley | Grand Dame of the Lower Mississippi
Why Go?
The genteel aura of the South lives on in these states and most visitors can't help but be charmed especially in Charleston and Savannah. The hospitality of the South is legendary and so are the plantation and ante-bellum style homes, lush gardens, and cobblestone streets.
It is fun to discover "America's soundtrack" in Memphis and Nashville and to explore the Mississippi Blues Trail. New Orleans is a uniquely American city that has one of the nation's most exciting food and music scenes - the French Quarter is an unforgettable experience. Music is the soul of the south so dive right in and enjoy!
In the South, history comes to life in the battlefields, museums, and coastal cities that helped to form American history.
The great Smokey Mountains, the mist shaded bayous, the Lexington Race Track, and the lively beaches of Florida and Alabama add to the charm of the region.
A highlight of this area is Washington DC, the nation's capitol with it's famous landmarks, diverse neighborhoods, and amazing museums.
Foodies will enjoy digging into a blue crab feast, a BBQ dinner with all the fixings or, a big bowl of gumbo! Just be sure to save room for Key Lime or peach pie and beignets.
---
Northeast
The Northeast Region located in the eastern most part of the United States includes Maine, Vermont, New Hampshire, Massachusetts, Connecticut, Rhode Island, New York, New Jersey, Pennsylvania, and Delaware. On our guided group tours we will make sure you see all the high points of this diverse and exciting region that is capped off with a lobster dinner fit for royalty!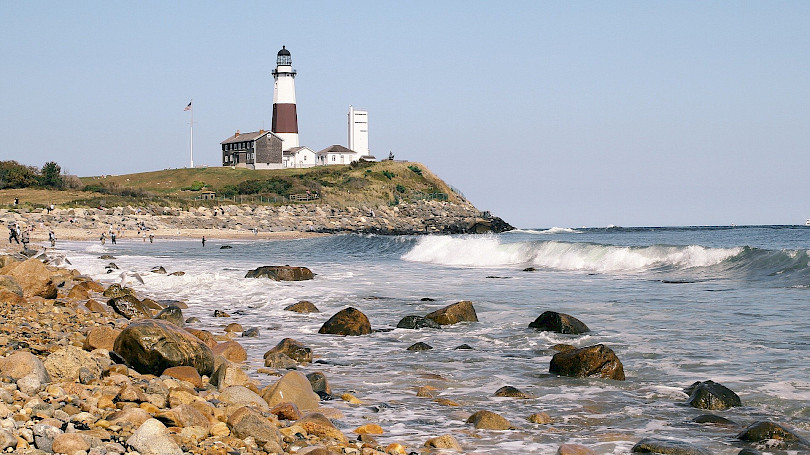 Why Go?
Buzzing with energy, New York is the ultimate melting pot of the United States with a mind-boggling number of iconic landmarks, world-renowned museums, and fascinating neighborhoods to explore.
Experience history up close at Gettysburg, and the simple joys of Pennsylvania Dutch Country.
Boston, America's most European like city offers fascinating historic neighborhoods including the North End and Faneuil Hall, a marketplace that dates to 1743.
The rugged coastline of New England sprinkled with centuries old colonial houses bathed in autumn's glow is one of the major draws of this region, in addition to lobster and oysters fresh off the boat! In Newport step back in time to the gilded age, in Mystic learn about 19th century sea captains on whaling missions and in Maine be wowed by Acadia National Park.
New York and Boston are hot spots for foodies with a wide variety of cuisine to please just about any palate – there are even neighborhoods in each city that feature a specific cuisine. In New England think lobster and more lobster, clam chowda, and Indian pudding.
How To Select The Right Group Tour
---
Why Tours of Distinction?
50 Years of Travel     |     Custom & Scheduled Departures      |     Mostly Inclusive     |     Over 500,000 Travelers
Learn More (/why-tours-of-distinction/what-makes-us-distinct/)