Your City Guide to Baltimore
Your City Guide to Baltimore
Our guided group tour featuring the best of the Shenandoah Valley begins in the historic city of Baltimore, Maryland, which has been affectionately nicknamed "Charm City." Baltimore enjoys a unique geographic location. It spreads out between the Alleghenies to the west, the Atlantic Ocean to the east; and sits atop the country's largest estuary. Baltimore's Inner Harbor is one of the oldest seaports in America that dates to the 1600s. Thanks to recent renovations, it is one of the most attractive metropolitan waterfronts in the country. Baltimore is also a place of gastronomic delights that are showcased in the city's many neighborhoods. We have put together a list of ways to spend your free time in Baltimore, a city that is full of pleasant surprises!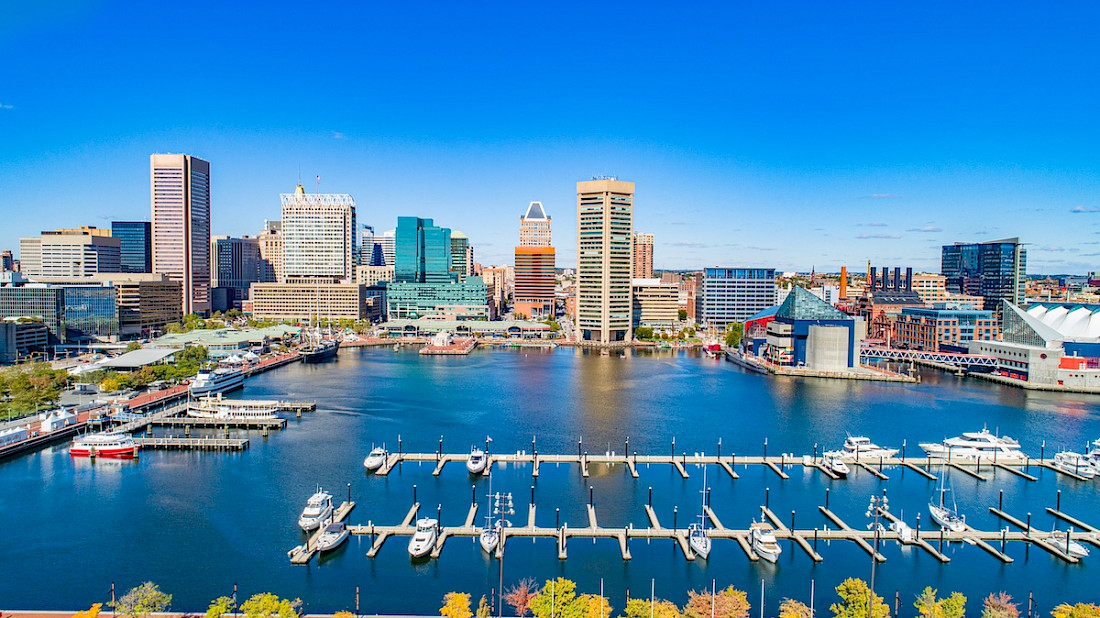 The Inner Harbor 
The Inner Harbor has everything from scenic waterfront views, shops, bars, and restaurants to authentic experiences found nowhere else.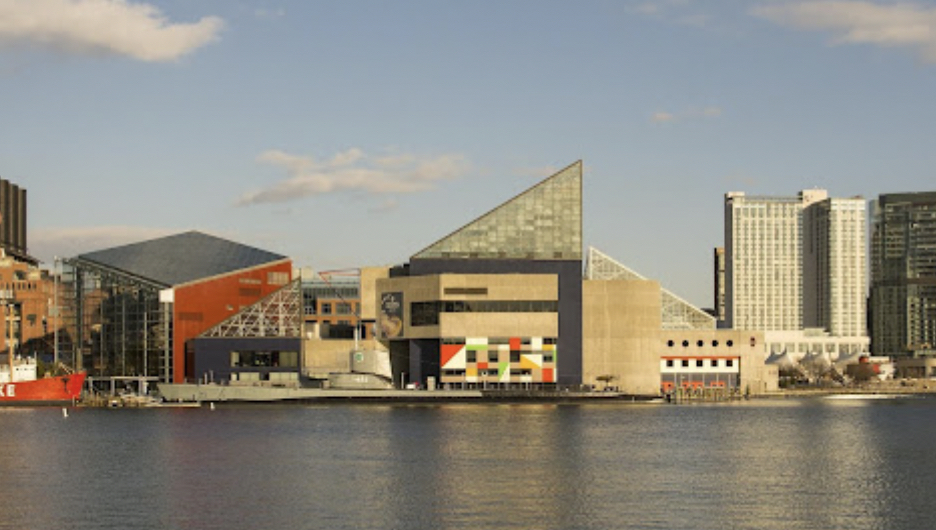 National Aquarium 
Located in the Inner Harbor area, Baltimore's award-winning National Aquarium puts you face to face with more than 20,000 aquatic animals from all over the globe. You can pet a stingray, watch dolphins play, surround yourself with sharks at the stunning Blacktip Reef exhibition, see stunning habitats, play with Australian bearded dragons, hyacinth macaws, or tiger salamanders, and enjoy 4D immersion films about marine life. USA Today has named this aquarium one of the top five in the country.
Climb Aboard A Historic Ship
Take a tour of the U.S.S. Constellation built in 1854 by the U.S. Navy. It is the only surviving ship afloat from the American Civil War. Nearby, there is a U.S. Coast Guard lightship from the 1930s and a submarine from WWII that is the last ship floating that fought in the attack at Pearl Harbor. There is also a lighthouse dating to 1855.
Take A Cruise
If you want to get out on the water, there are many companies that will take you for a cruise around the harbor.  If you don't have time for a cruise, you can catch a view of the harbor on the Baltimore Water Taxi or you can rent a Paddle Boat and soak up some fun.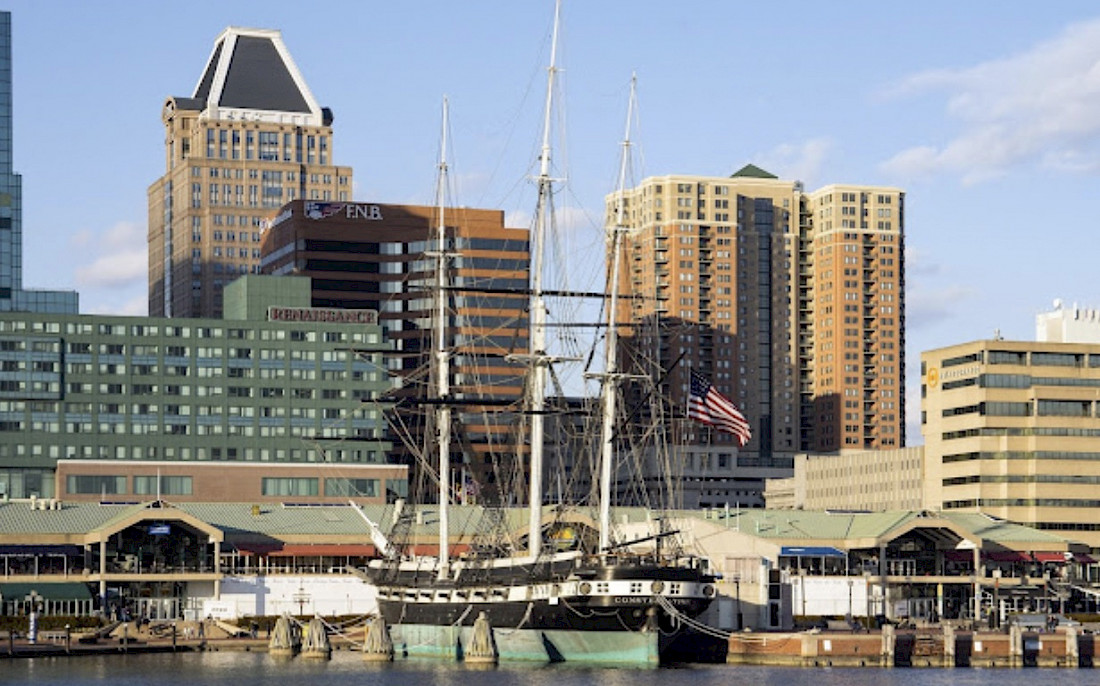 Harborplace Mall
If you have worked up an appetite then head to the waterfront mall that spans the harbor. It is a gleaming two-story complex that is the place to shop and dine. One of the major draws of dining here is the views. There are a variety of restaurants from casual dining experiences to formal award-winning restaurants with extensive wine lists. Some popular options include Phillips Seafood, a Maryland-based family restaurant in business for more than 100 years, the Rusty Scupper, a popular East Coast seafood chain, and Tir a nOg, an authentic Irish pub that offers Maryland seafood.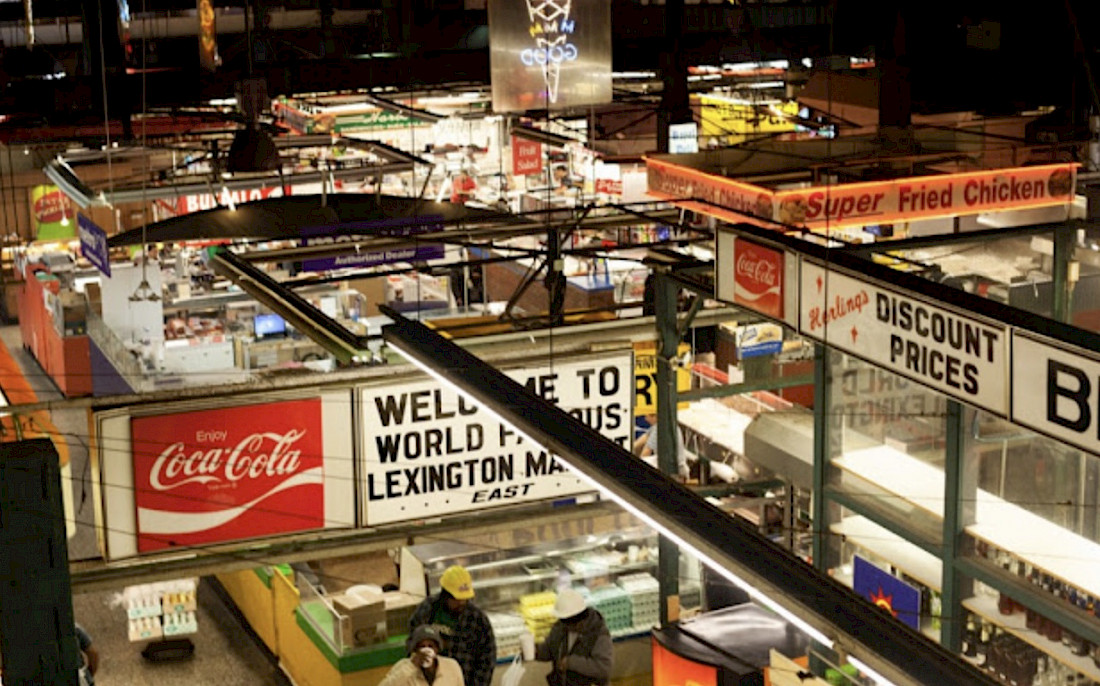 Lexington Market - America's Oldest
This huge indoor market dubbed "America's Oldest Market" was established in 1782.  It is thought to be one of the oldest continuously operating public markets in the world. Today the market continues to stand on its original site and is undergoing a massive expansion that will give it new levels and make the plaza area a pedestrian-free zone. The upper floor features prepared and specialty foods and the lower level offers fresh food vendors along with seating. Some of the iconic foods found here are the irresistible Berger cookies, Faidley's crab cakes, and Konstant's peanuts - goodies that define Baltimore.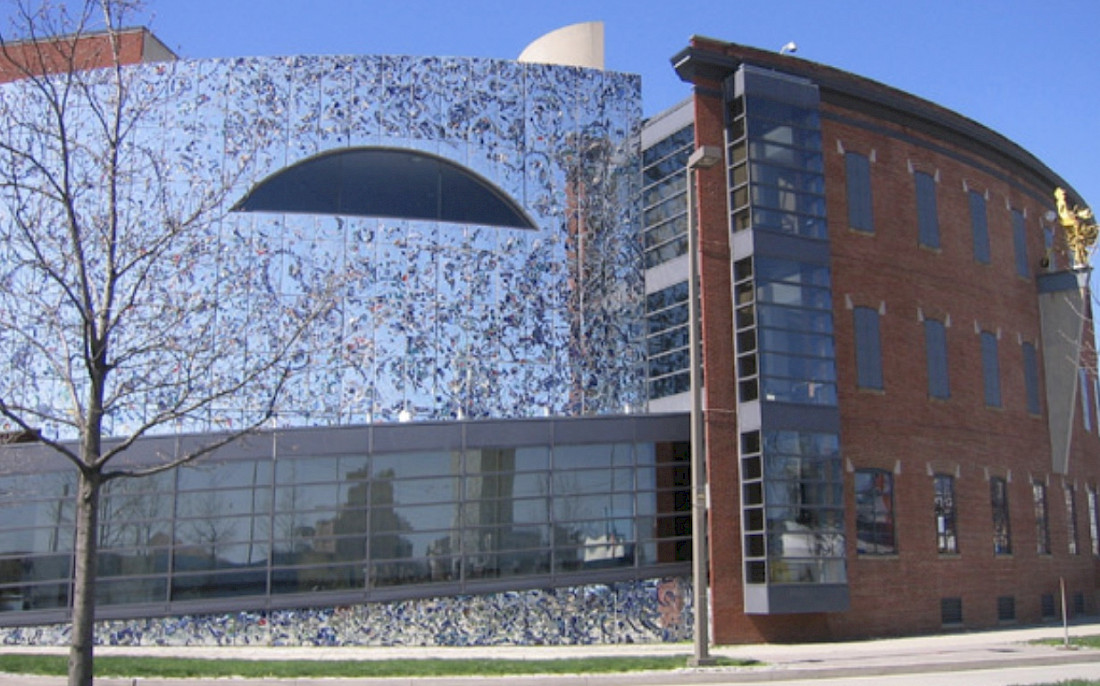 Quirky and Fun - American Visionary Art Museum
Located in the Federal Hill neighborhood, this mosaic-clad building houses an amazing collection of some of the most unique and innovative art to be found anywhere in the world. Self-taught artists create all the art here. This trailblazing museum is considered to be the nation's premier museum for visionary art that specializes in original thematic exhibitions. Its permanent collections feature a fascinating array of work on subjects that combine science, humor, social justice, philosophy, and betterment. Expect the unexpected here, and be prepared to learn or see something that you have never encountered before and probably won't again. Don't miss the gift shop that has an interesting selection of some of the quirkiest items around!
Get A Birds Eye View  of Baltimore
There are two places downtown in the Inner Harbor area for picture-perfect views of the city. Federal Hill Park, once a lookout during the War of 1812, offers dramatic views of Baltimore's cityscape. Another option is to head to the Observation deck of the World Trade Center, the tallest pentagonal building in the world. Here on the 27th floor, you will have a fabulous panoramic 360-degree view of the city.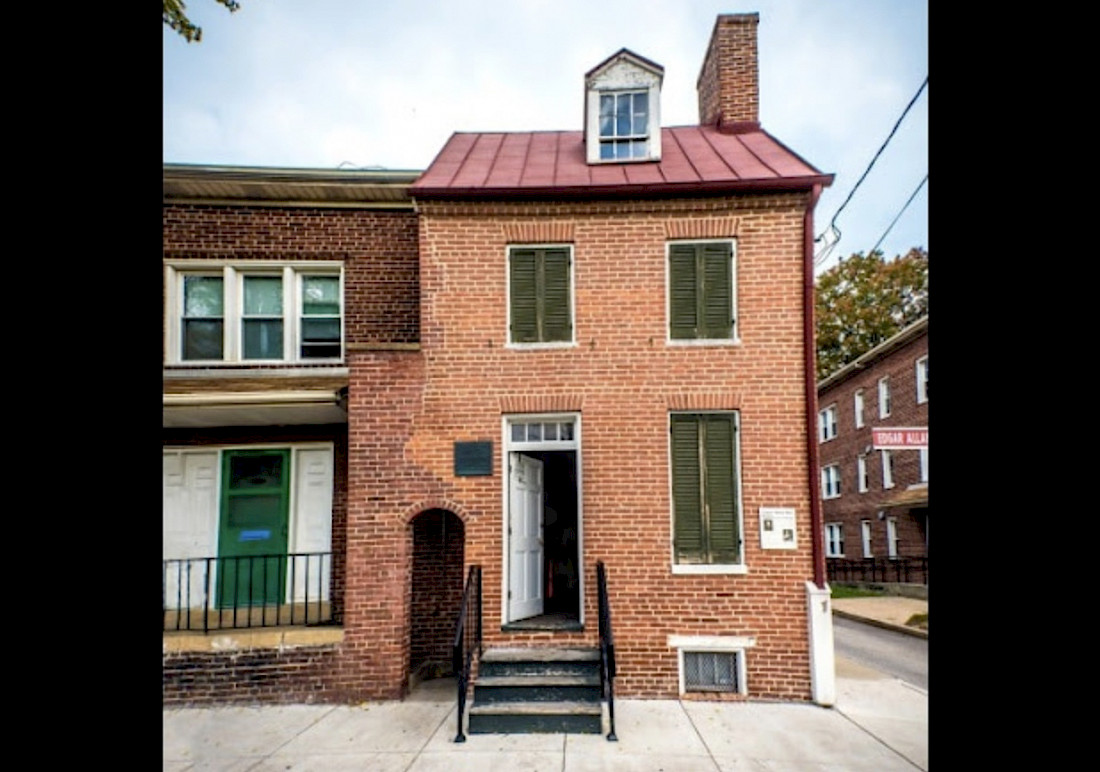 Walk in the Footsteps of Edger Allen Poe
Poe was one of the first great American authors. He was a master of gothic and macabre mystery stories and poems. Although most people associate Poe with Richmond, Virginia, Baltimore defines the transformation of his writing career and the end of his life.  Poe lived in the modest two-story brick row house on Amity Street from 1831-1835 with his aunt, grandmother, and two cousins. He met his wife in Baltimore. He died mysteriously in Baltimore, and, Baltimore is where his mortal remains rest. Although the house on Amity Street is not furnished, the interior and exterior have been restored to look like it did when Poe lived there. Exhibits tell the story of Poe's life and death in Baltimore. Tales from the Folio Club were written during his stay here.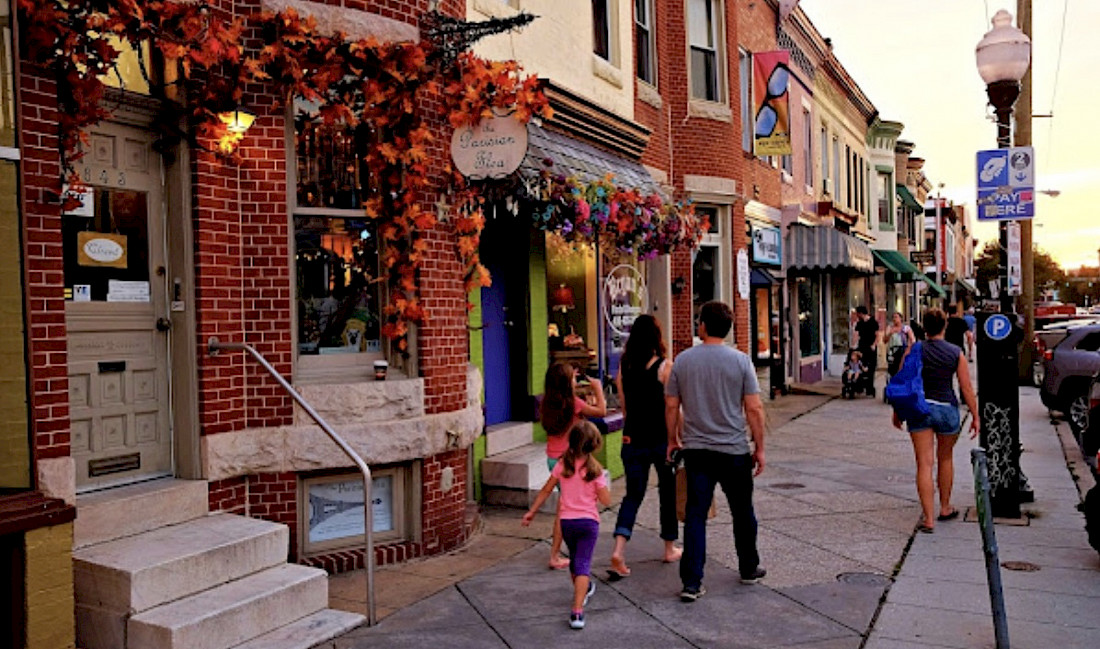 Our Three Favorite Neighborhoods
Although there are too many neighborhoods to list, here are our three favorites. The cobblestone streets of Fells Point are lined with row houses, many of which house art galleries, restaurants, boutiques, and pubs. Exploring Fells Point you will find the Robert Long House, the oldest home in Baltimore, and the Horse You Came On Saloon, Baltimore's oldest bar and the last place anyone saw Poe alive. Another favorite is Federal Hill known for its sweeping views of the Inner Harbor, beautiful brick buildings, and colorful row houses in addition to the American Visionary Museum which glows like a gem in this friendly neighborhood that would be easy to call home. If you are looking for quirky Baltimore, look no further than Hampton. Get ready to cruise "the Avenue" which is just about a mile long and epitomizes shopping fun in  Baltimore with painted murals, thrift shops, hipster clothes, odds and ends, art galleries, trendy boutiques, and most importantly, ice cream from The Charmery, a Baltimore, must!
Walters Art Museum
For art lovers don't miss the Walters Art Museum which is located in Baltimore's Mount Vernon Cultural District.  This museum's collections span more than seven millennia from 5,000 BCE to the 21st century. The museum, which is free of charge, spans five historic buildings and displays 36,000 art objects. There are 19th-century European paintings, illuminated Islamic books, ancient sarcophagi from Rome and Egypt, images of the Buddha, as well as changing exhibitions. This museum is well known for its Renaissance paintings, Ethiopian art, the extensive Egyptian collection, and its medieval galleries.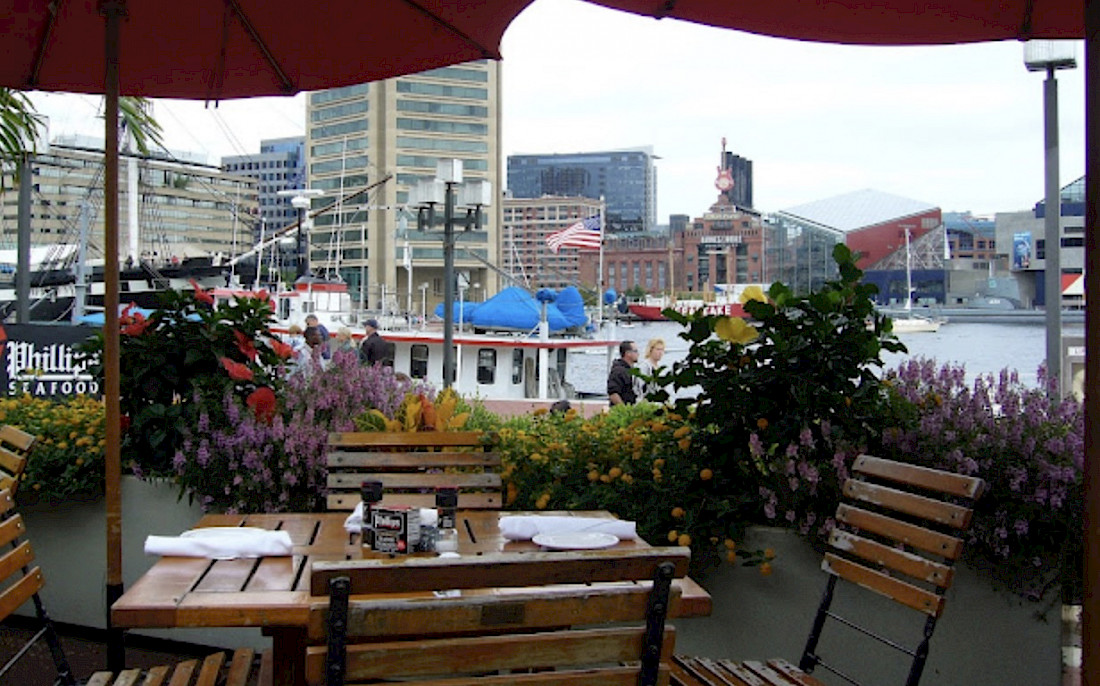 It is easy to see why Baltimore is called "Charm City." It has amazing architecture, a vibrant art, and cultural scene, and an active food scene with some of the best crab cakes you will ever have. It is a historic city with much of it preserved in its neighborhoods with its original buildings and cobblestone streets. Baltimore is also known for its quirkiness, in the best of all possible ways. A visit here is well worth the trip.