What to See, Eat and Do in Gloucester, MA.
6 Things To Do in Glorious Gloucester Massachusetts
Named after Gloucester, England, this gorgeous coastal community is located just 45 minutes from Boston on the North Shore of Massachusetts. As America's oldest seaport, it is known for its fishing and maritime history.  Today, Gloucester oozes historic maritime charm, along with an authentic mix of characters, artists, and fishermen, plus some of the freshest seafood in New England. Boasting scenic cruises, a working waterfront, a castle, and independent shops found nowhere else, there are plenty of things to see and do to fill a day trip away.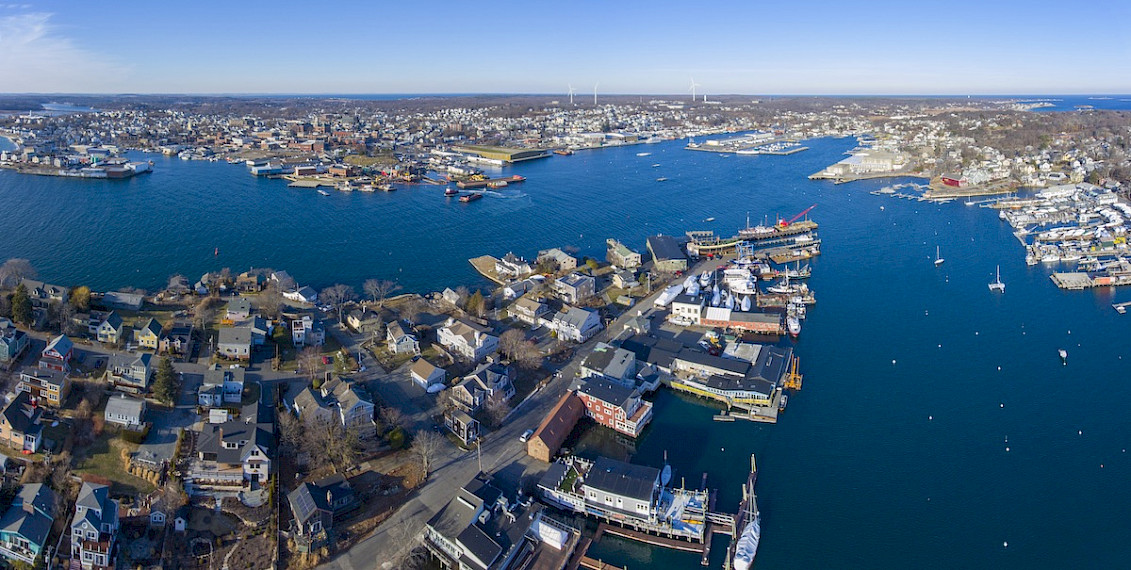 ---
1) Walk Along the Harbor
Taking a stroll along the historic Gloucester Harbor is one way to absorb the nearly 400 years of Gloucester's maritime history. The harbor is America's oldest seaport that was discovered in 1623 by an offshoot group of Pilgrims three years after they landed at Plymouth Rock, in Massachusetts. Recently the port was made famous by the movie The Perfect Storm. Another highlight of visiting the waterfront is to see the bluefin fishing boats featured in Wicked Tuna, produced by National Geographic. As you walk along the waterfront don't miss Gloucester's two iconic statues that are as meaningful as they are picture-perfect.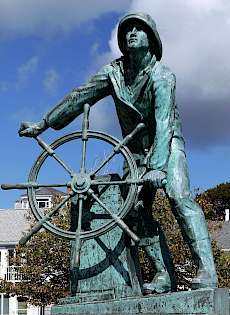 2) Man @ The Wheel 
Surrounded on one side by beautiful colonial homes and, the moody Atlantic Ocean on the other, there is a  beautifully rendered eight-foot-tall bronze statue called the Gloucester Fisherman's Memorial that sits on Sacy Boulevard. This beautiful memorial was constructed in 1925 to commemorate the city's 300th anniversary. This monument depicts and honors the men lost at sea throughout the city's long history. A poignant inscription on the base reads, "They That Go Down To The Sea In Ships 1623-1923." Around the cenotaph are plaques with the names of those lost at sea from 1716 through 2001 including the crew of the fishing boat, that was made famous in the book and blockbuster Hollywood film, The Perfect Storm. 
3) Long Suffering Fisherman's Family
Just down from the Man @ The Wheel on the harbor walk is a memorial that was dedicated in August of 2001 to the families of missing fishermen. This statute was conceptualized by the Gloucester Fishermen's Wives Association and shows a fisherman's wife with her two children overlooking the harbor. 
4) Get Out On the Water
One of the most scenic and unforgettable ways to appreciate this historic fishing village is to get out on the water. There are so many options available. Tours of Distinction has managed to find the best cruise that will satisfy both foodies and scenery lovers. On our day trip, you will go on a scenic cruise that includes a lobster feast. In addition to seeing this charming village from the water, keep your eyes peeled for whales because Gloucester offers some of the best whale watching in the world with humpbacks and minke whales sometimes making their appearance.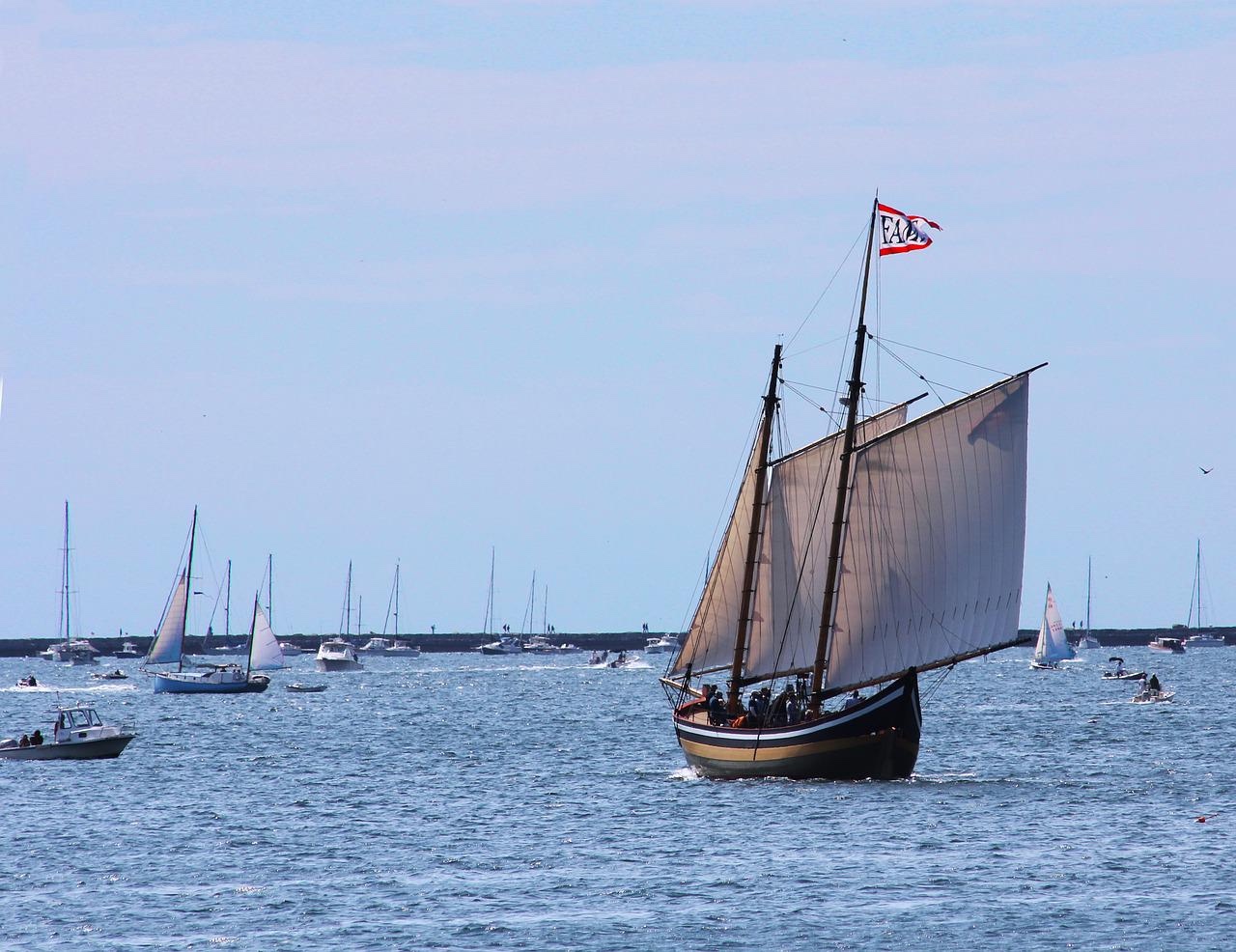 5) Visit An Art Colony
If you love the hunt for unusual artistic treasures, a must-see is the artist's colony @RockyNeck, tucked away in the inner Harbor in Gloucester. This is one of the oldest working art colonies in the United States. It is easy to see why they have been luring artists to this picturesque community for more than 150 years. In addition to browsing the shops and studios, you might want to follow the Rocky Neck Historic Art Trail where you will walk in the footsteps of artistic superstars like Winslow Homer, Fitz Henry Lane, Edward Hopper, and other pioneering American artists. A highlight of this walk is seeing the iconic landscapes and seascapes that inspired their work.
6) Tour a European Styled Castle Close to Home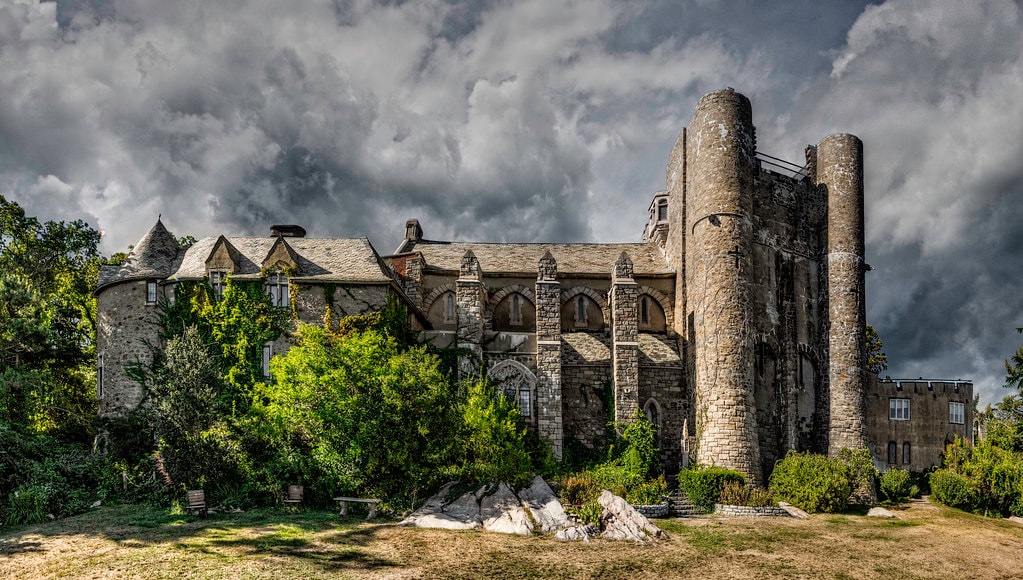 The Hammond Castle Museum was built from 1926 to 1929 by John Hays Hammond, Jr., a highly respected inventor often called, "The Father of Radio Control." He was a protege of Thomas Edison and Alexander Graham Bell. The castle's architecture is an intriguing mix of a medieval castle, a medieval French village, and a Gothic cathedral - now that is something to behold! Visitors can explore many of the castle's rooms that are filled with furniture, architectural eccentricities, and items from Hammond's travels throughout Europe. A highlight is to see the extensive display of Hammond's work with radio control, guided torpedos, and patents. The beauty of the castle grounds set amid the rocky Atlantic coast is absolutely instagramable.
Gloucester is just a day away… or for as long as you would like it to be. It is a hidden gem where it is easy to get lost in the gentle sea breeze, the intriguing history, the characters you meet along the way… and, an unforgettable cruise and feast, close to home that will always be close to your heart.