Spread the Joy of Yuletide Cheer
"Deck the Halls,"  is one of the most beloved Christmas carols bursting with traditional Yuletide cheer. The melody, whose lyrics celebrate ancient Yuletide carols and treasures is Welsh and dates to the 16th century. The lyrics were written by a Scottish musician and date to 1862. When we think of celebrating Yuletide we think of beautifully decorated Yuletide log cakes, spiced wine or wassail, seeing friends old and new, and Christmas trees piled high with gifts. For most of us, Yule and Yuletide are synonymous with Christmas and holiday festivities but the original meaning was quite different.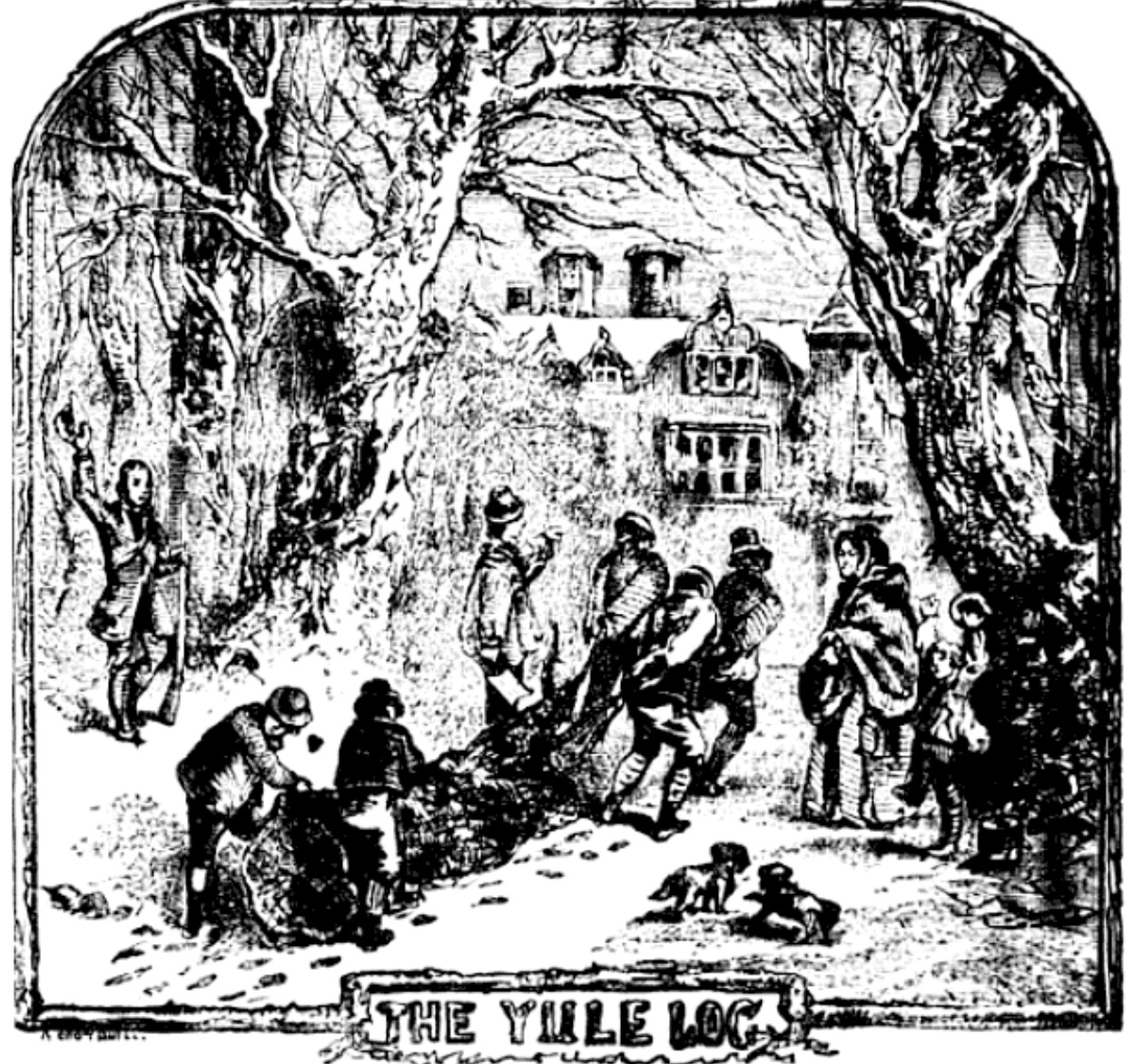 About Yuletide
Originally, Yuletide was a pagan holiday celebrating the winter solstice. It is considered to be one of the oldest winter celebrations in the world. The word Yule comes from the old English word geol and the old Norse word, jol, and is associated with the god Odin. Both words refer to a midwinter festival centered around the winter solstice, the shortest day of the year that marks the halfway point of the winter season. After the winter solstice, days begin to grow longer, so it is believed that Yule celebrated the re-appearance of the sun and the rebirth of the land.  As Christianity spread throughout northern Europe pagan traditions like Christmas trees,  burning Yule logs, feasting, and singing was blended with Christian beliefs making Yule and Christmas synonymous.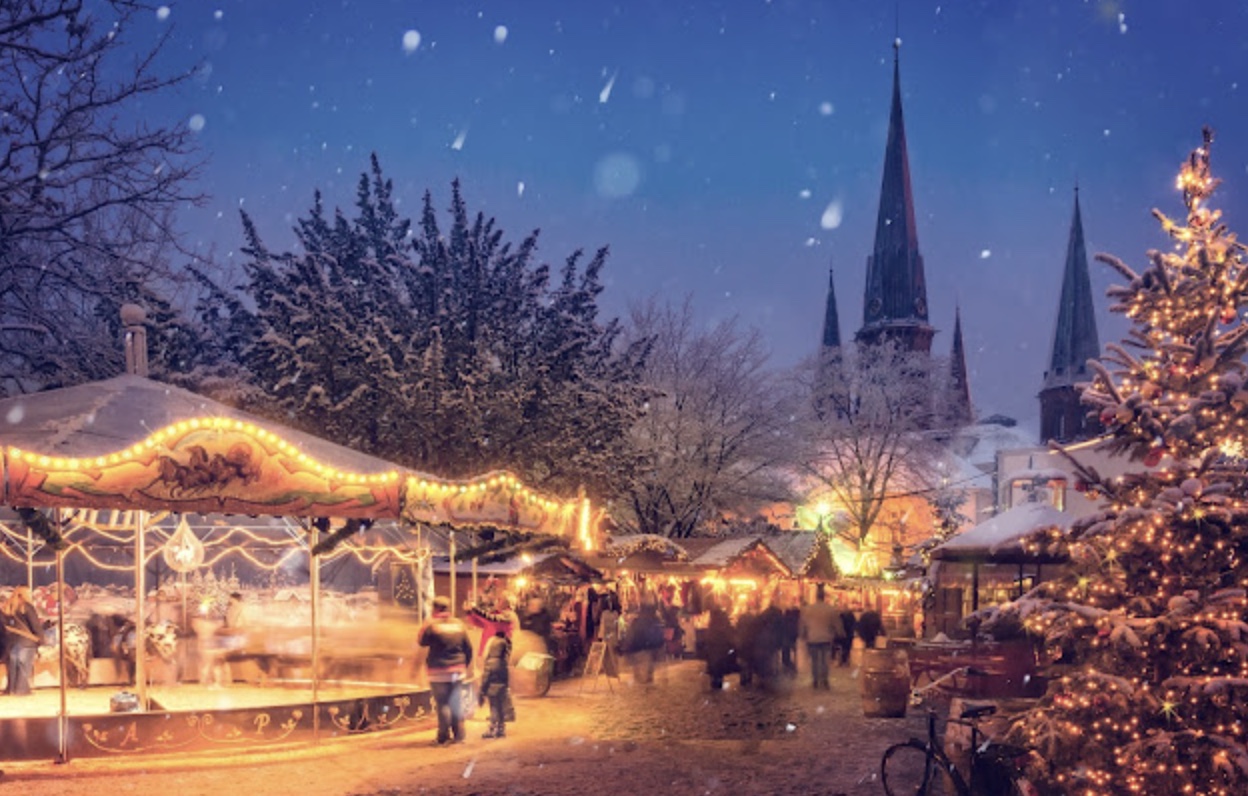 Today, there are many Yuletide celebrations celebrated throughout the world with some of the most famous being Stonehenge in England, Sweden's Gavle Goat, Iceland's 13 Yule Lads, and Austria's devil-like creature called Krampus. Remnants of Yuletide celebrations like the Yule log, decorated Christmas trees, evergreen wreaths, burning fires, the log-shaped chocolate cake known as a Yule Log, and the word Yule itself remain.  We have put together some of our favorite destinations that embodied the spirit of Yuletide.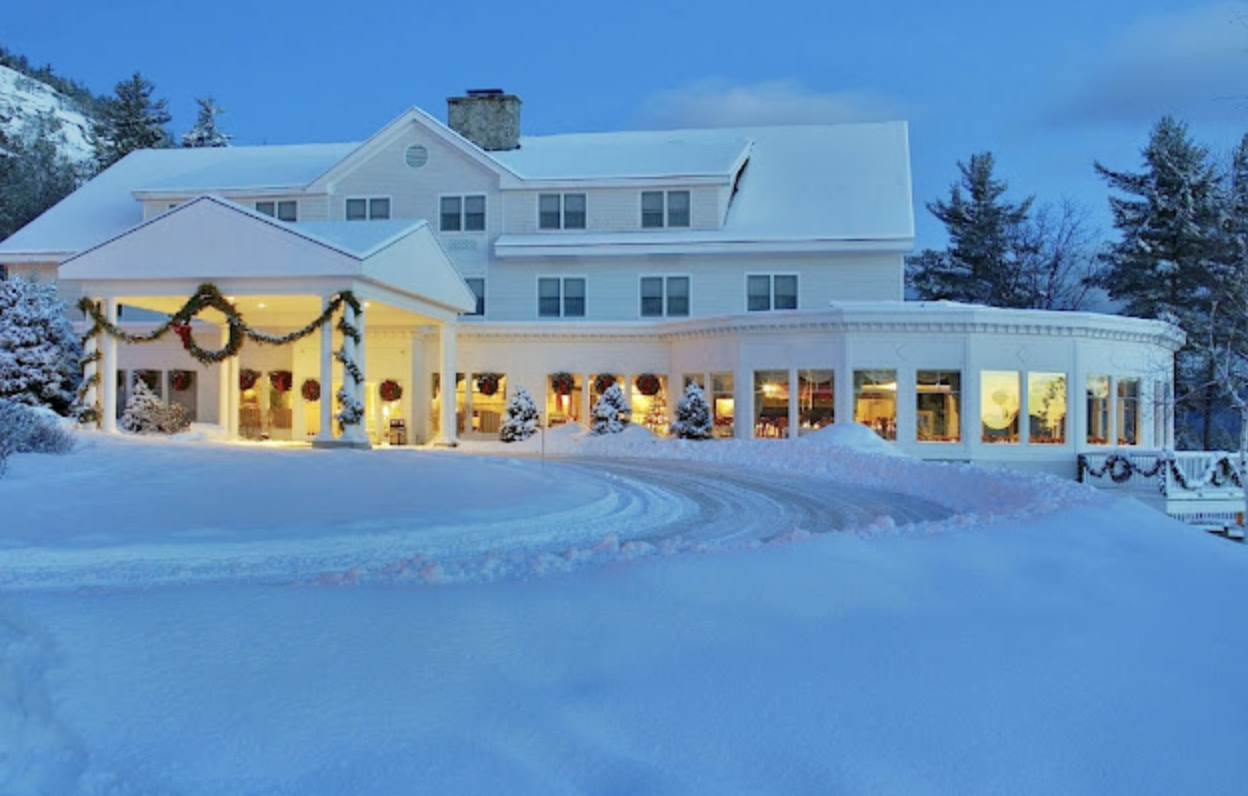 Yuletide Fun in New Hampshire
One of the best places to enjoy a Yuletide celebration is in the White Mountains of New Hampshire. On our White Mountain Christmas trip guests will be treated to a Yuletide welcome reception replete with wassail (punch) at the White Mountain Hotel and Resort followed by an elegant dinner at the Ledges Restaurant. A highlight of the following day is a sleigh ride through New Hampshire's magnificent countryside that includes a scenic view of Emerald Lake. In the evening, the holiday fun continues with a Christmas show that includes a gift from Santa! On the next morning get ready to board the Apple Cider Express scenic train ride that offers beautiful views of Mount Washington. The train stops at the White Mountain Cider Company Country Store which is brimming with seasonal and locally sourced goodies.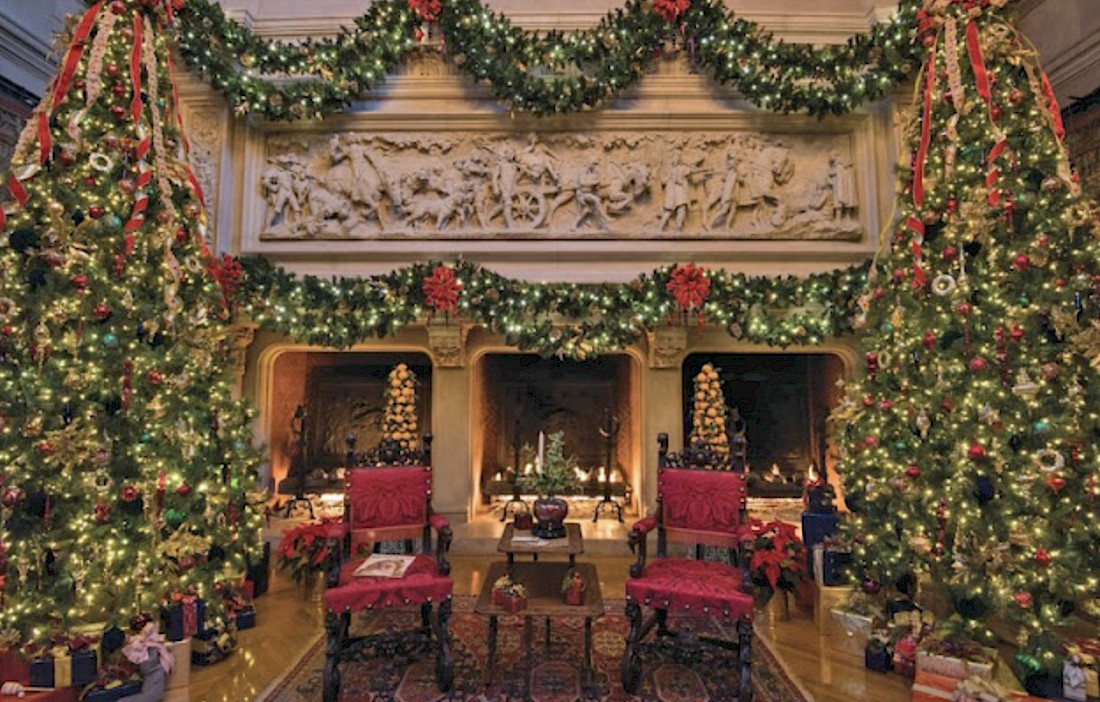 Yuletide Fun@ the Biltmore in North Carolina
The Biltmore in Asheville, North Carolina is beautiful any time of year, but it is especially magical during the holidays when it is festooned to the nines! At dusk, a 55-foot Norwegian Spruce tree located in front of this magnificent 'chateauesque' mansion is lit up. Luminaries light the way welcoming guests to explore what is known as "America's Palace." The Biltmore is decked out in a grand style with thousands of lights and ornaments and miles of garland that is sure to get you in a Yuletide state of mind. In the Banquet Hall guests are greeted by a beautifully decorated 35-foot Frasier fir that reflects the tradition that dates to 1895 when the Vanderbilts held court here. The Yuletide splendor doesn't stop there, as there are 55 Christmas trees lavishly decorated throughout the house. Christmas is taken seriously here with another 58 locations around the estate decorated to the hilt including the Biltmore Winery and Tasting Room and the entire Antler Hill Village.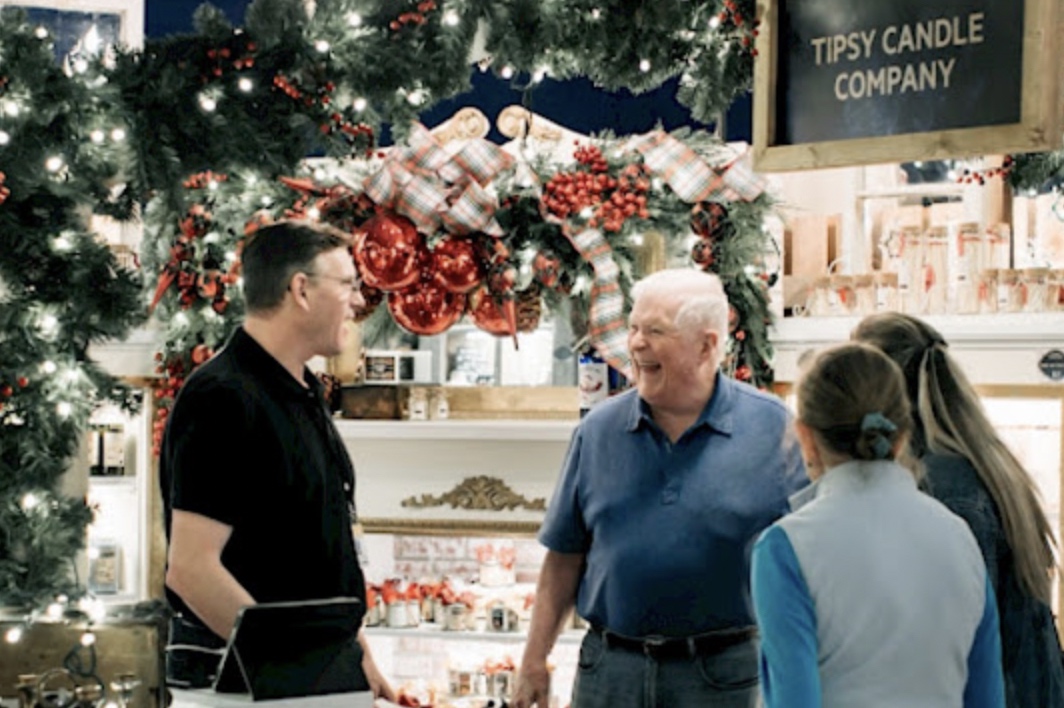 Yuletide Fun in Washington D.C. 
Europe isn't the only place that has a large Christmas Market!  Enchant Christmas is held at Nationals Park in Washington D.C. and offers the world's largest light maze, an ice skating rink, picture-perfect Christmas trees, and an enormous Christmas Market featuring hand-crafted arts and crafts from nearly 100 vendors. An added bonus is to see the National Christmas Tree on the Ellipse near the White House. Each year the tree is decorated with handmade ornaments representing every state and territory.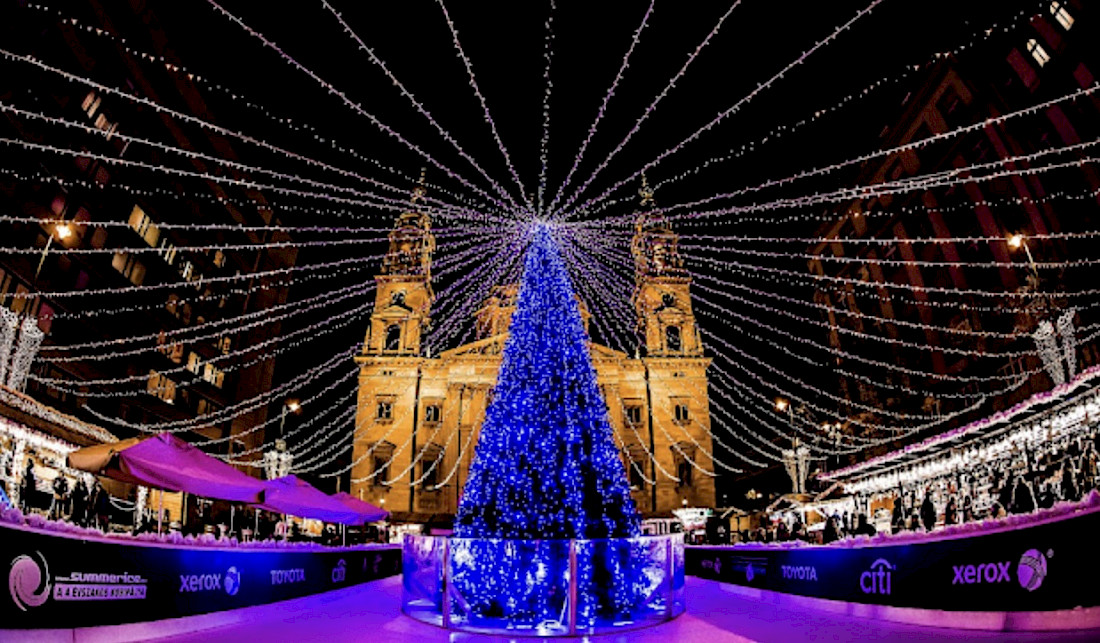 Yuletide Fun @ Europe's Christmas Markets
Traditional Christmas Markets in some of Europe's most beautiful cities like Cologne, Basel, Strasbourg, Copenhagen, Brussels, Budapest, Vienna, Prague, and Bratislava have spread Yuletide cheer for centuries. Imagine exploring quaint squares aglow with cheerful lights that are dotted with colorful chalet-style roofed vendor stalls filled to the brim with intricate decorations, arts and crafts, and holiday culinary treats. With the smell of roasted cones of steaming chestnuts and hot red mulled wine spiced with cloves and orange peel, strudel made from flaky dough filled with apples and cinnamon, whimsical light shows, and Christmas spirit-stirring carols - Europe's Christmas Markets have the season all wrapped up!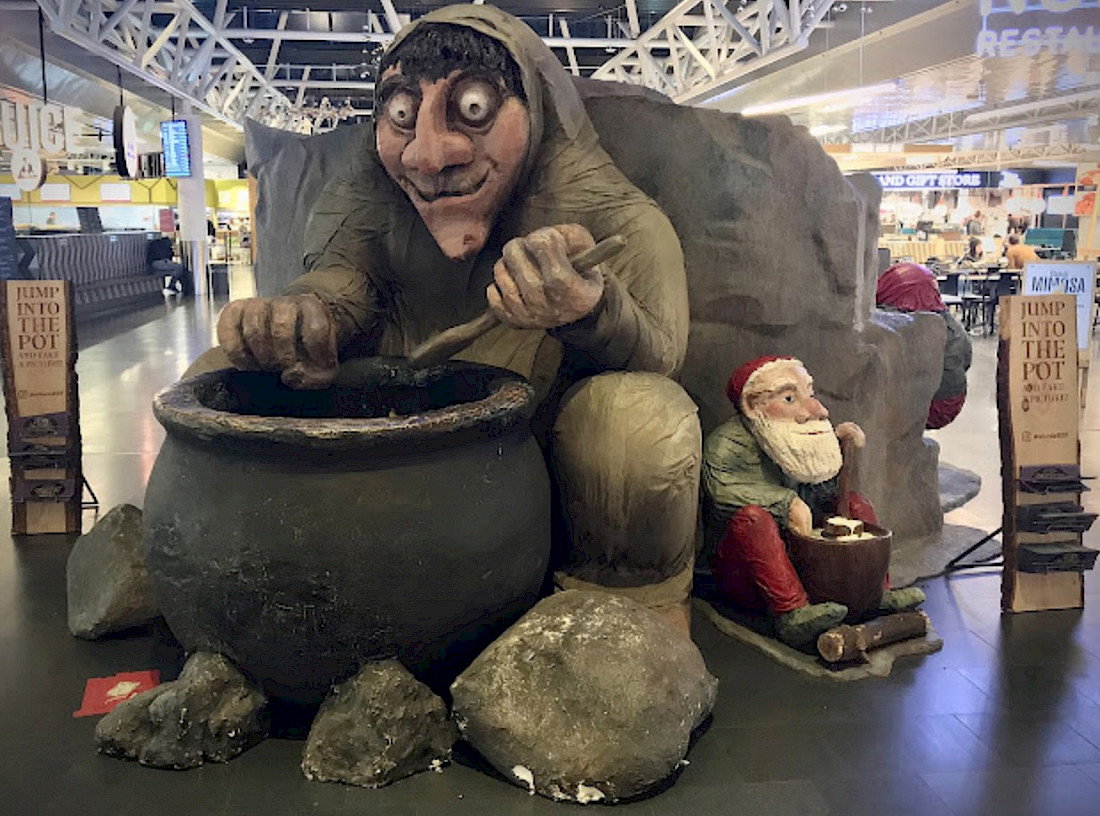 Yuletide Fun in Iceland
Icelanders celebrate Christmas like no other country in the world. On Christmas Eve, for example, Icelanders don't give expensive gifts, they exchange books as gifts and then spend the evening sipping an alcohol-free Christmas ale called jolabland and reading! Another holiday tradition involves a large black cat that will eat anyone that doesn't receive a new piece of clothing for Christmas.  The most popular folklore tradition in Iceland involves the ogress Gryla and the 13 Yule Lads that live in the mountains and come down each night looking for naughty children. For thirteen days before Christmas Icelandic children place a shoe in their bedroom window and each night a different Yule Lad visits and leave either a sweet or a rotten potato! Gryla comes down from the mountains each night with her lads looking for naughty children to boil in her cauldron! She can only take naughty children that must repent in order to be released.
The tradition of Yuletide fun is alive and well in many of the holiday festivities found around the world. Discover your yuletide spirit on your next guided group tour.