What is a Military Tattoo
What is a Military Tattoo? It's Not What You Think!
When my friend asked me to go "hear" a military tattoo … my immediate thought was no thanks! Although I respect people with tattoos… I don't care to watch the process! Boy, was I wrong…a rarity! He used the word "hear" for a very specific reason. A military tattoo refers to an elaborate musical performance by the armed forces and not to people getting inked!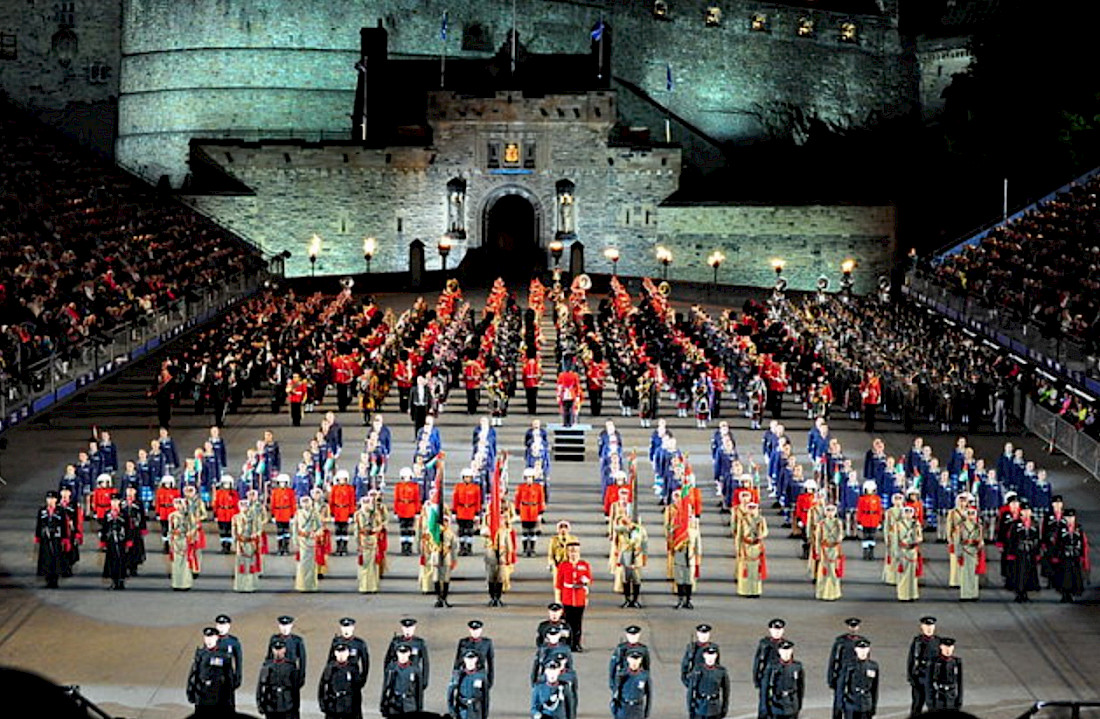 Doing a little research, I found out the name "military tattoo" dates back to the Thirty Years War and the Dutch phrase, "doe den tap toe," which translates to "turn off the tap." During this war, Dutch fortresses were garrisoned with mercenary troops consisting of Scottish, English, German and Swiss mercenaries that were commanded by the Dutch. Trumpeters and drummers from the garrison were sent out into various towns every night to inform innkeepers to stop serving ale and to instruct the soldiers to return to their garrison. Eventually, tap-toe became tap-too and evolved into tattoo, the term we use today.
Music and drill have a long military tradition that goes back to ancient Rome. Over the years, the process of Tattoo became more of a show and included playing at 21:30 hours and at 22:00 hours.  In the late 19th century, many military and garrison towns put on a show during the summer months. During WWI and WWII, many elaborate musical tattoos were held throughout the world with the largest being held in Aldershot, U.K.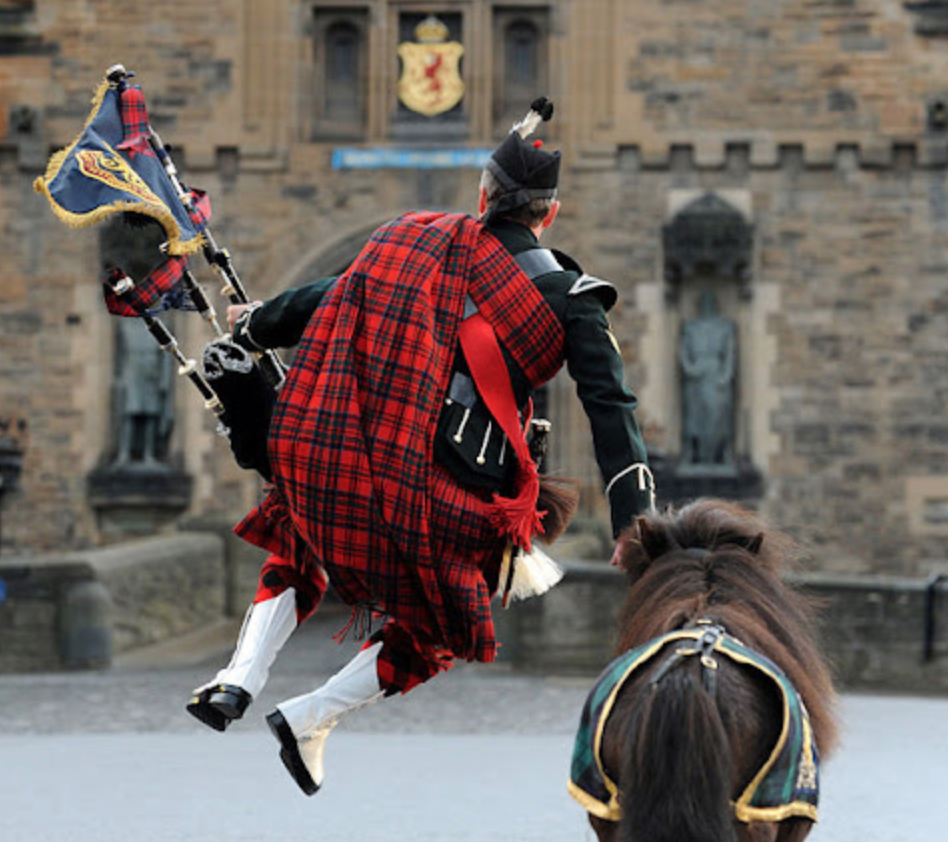 Today, a military tattoo refers to an elaborate performance of music and a display of the armed forces. It showcases a country's "esprit de corps," as well as camaraderie through music. A tattoo is meant to celebrate pride and patriotism, culture, and history through the unifying power of music that enthralls spectators and those heroes serving in the armed services.
There are many inspiring examples of Military Tattoos that are performed today throughout the world. We are listing five of our favorites that you should consider putting on your bucket list.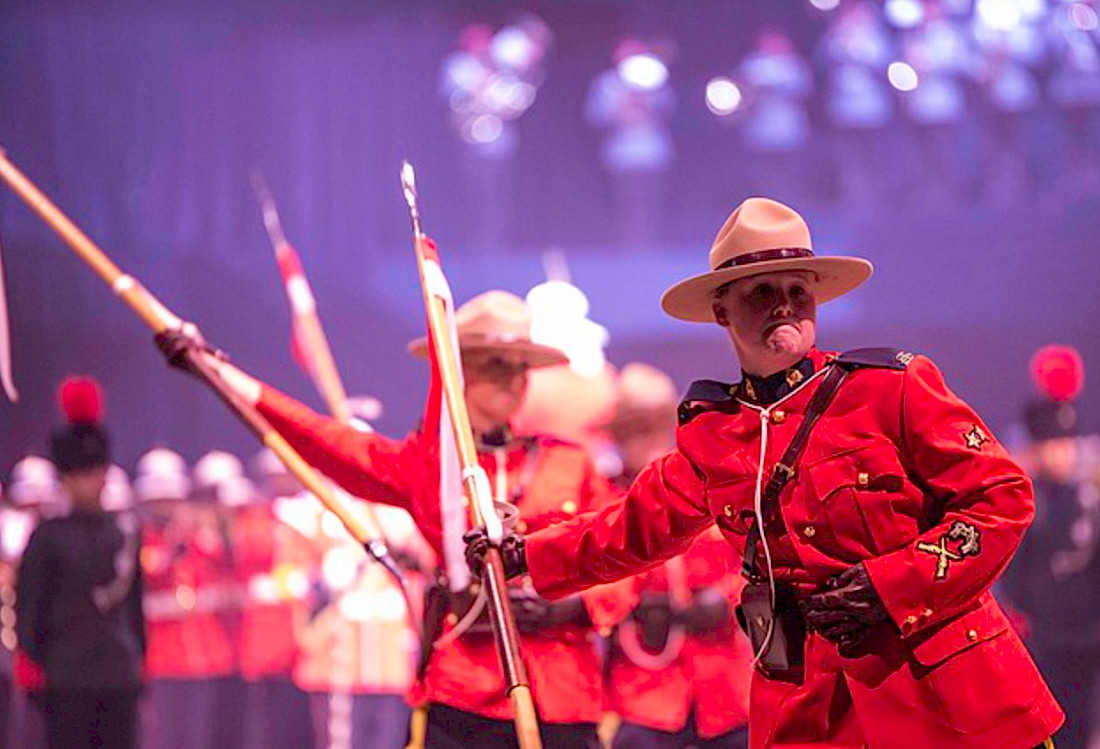 This Military Tattoo began in 1979 to celebrate the first International Gathering of the Clans held outside Scotland and was officially opened by Her Majesty Queen Elizabeth The Queen Mother. In 2006, this event received a Royal Designation on the occasion of Her Majesty Queen Elizabeth II's, 80th birthday. With more than 2,000 performers there are bagpipes, the beating of drums, military displays, dancers, acrobats, Highland flings, and the Canadian Armed Forces that blend history and today's new traditions, with innovations that thrill spectators, young and old alike.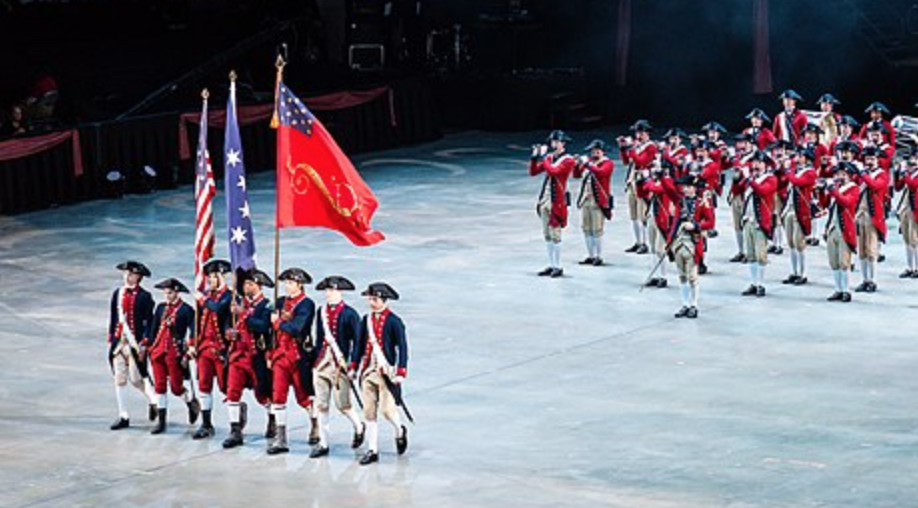 United States | Virginia International Tattoo
Starting in 1997 as the signature event of the Virginia Arts Festival, this Military Tattoo presents military bands, massed pipes and drums, military drill teams, and Celtic dancers and choirs. It is the largest event of its kind in the United States with U. S.  Military Bands performing as well as many others from all over the world.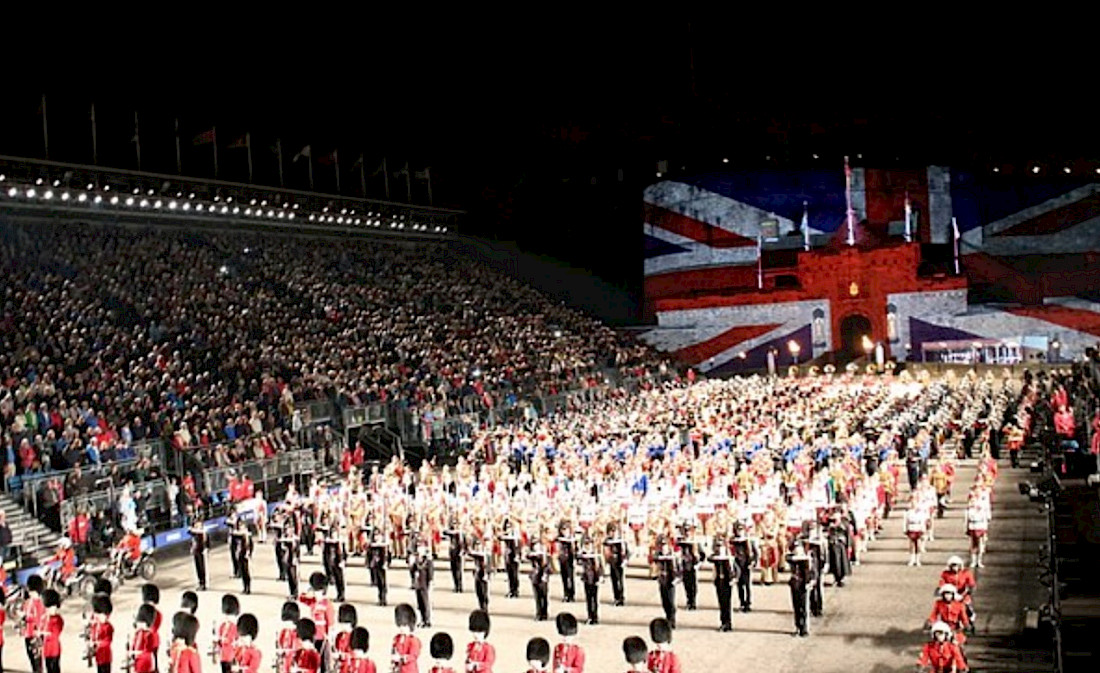 Scotland | Royal Edinburgh Military Tattoo
Set against the ancient Edinburgh Castle, the Royal Edinburgh Military Tattoo is the largest and best-known in the world. There are so many highlights to this event—almost too many to list!  Just imagine hearing and seeing the traditional sounds of Scotland from drums, pipes, and bagpipes with the embellishment of the modern features of the Armed Forces. The highlight is that you will see some of the world's leading armed forces and cultural performers sharing through the spoken word, song, writing, music, and dance; amid the historic backdrop of an ancient city that is crowned by a castle. This is an event of a lifetime.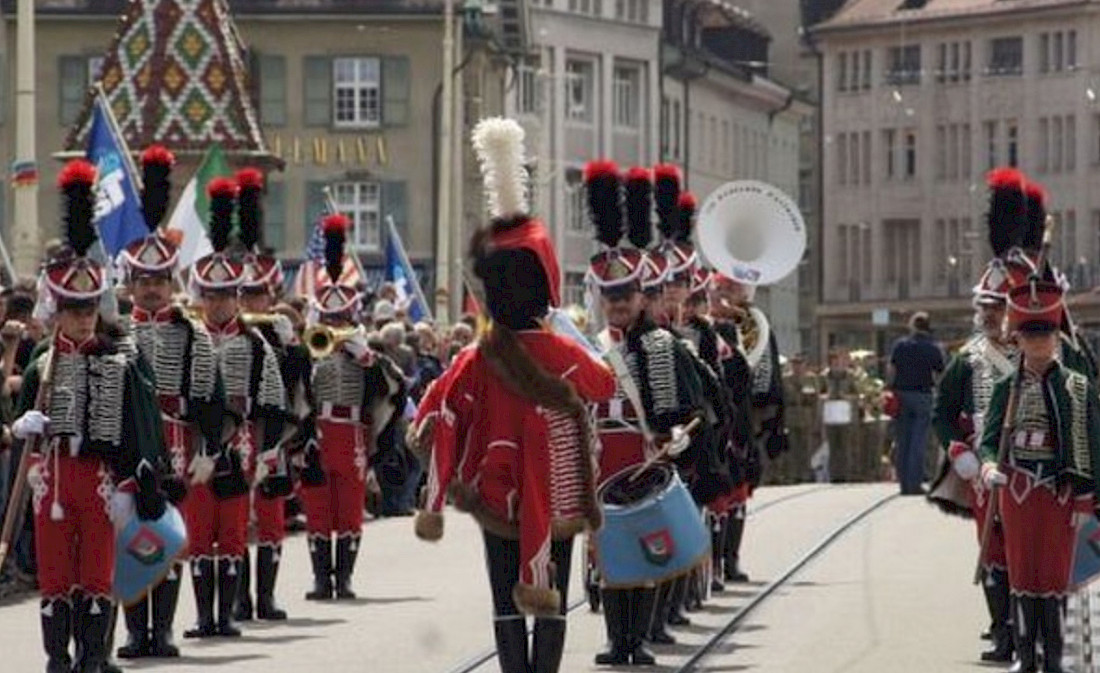 Switzerland | The Basel Tattoo
Founded in 2006, the Basel Tattoo is the second-largest Military Tattoo event in Europe, after the Royal Edinburgh Tattoo. The Basel Tattoo offers top-level musical performances and artists from Switzerland and abroad. A highlight is the spectacular precision dancing from march to rock and folk to classical as well as unique show elements and modern melodies.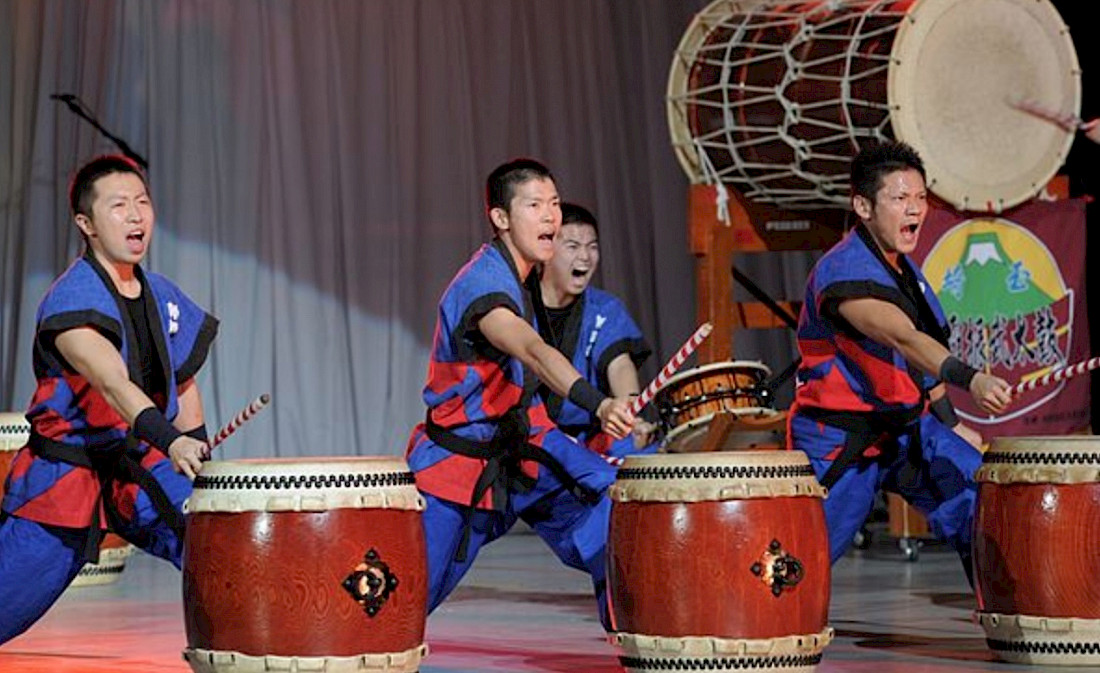 Japan | The Japan Self-Defense Forces Marching Festival
This extravaganza, established in 1963 is the oldest military tattoo in the Asia-Pacific region. This event is held in Tokyo and brings military bands from the U.S., Vietnam, Thailand, Korea, Australia, Germany, and Japan together to bond through music. It is moving, unique… and if you are there, not to be missed.
---
No matter what Military Tattoo performance you attend, it will be inspiring and unforgettable. The energy, camaraderie, and friendships help to reinforce our bond as people sharing the wonderful world of travel. That is what Tours of Distinction is all about.