Welcome to our New Website!
Welcome to our new website!
The Tours of Distinction team is so excited to reveal our new custom-designed website.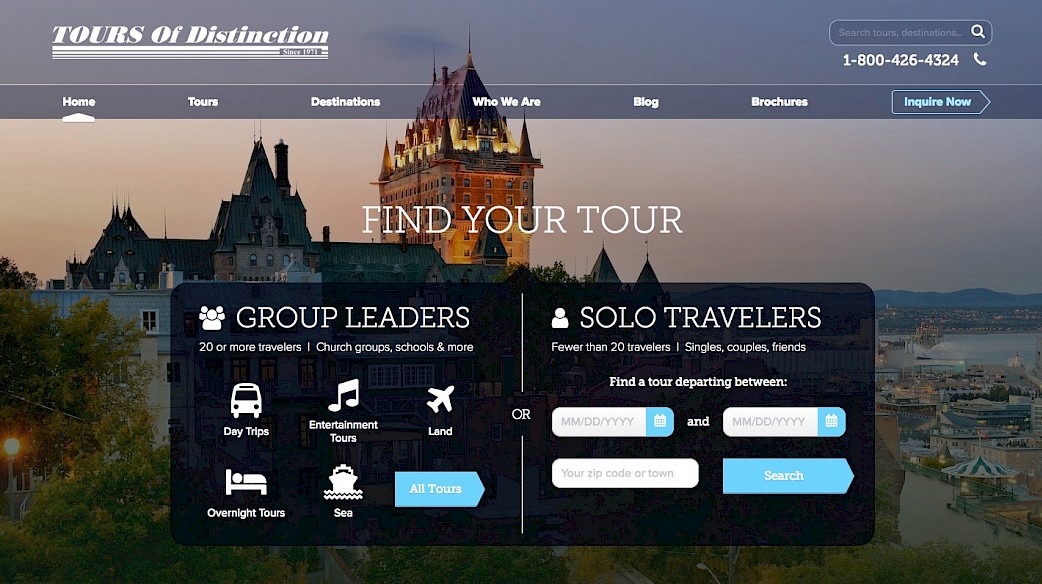 Take a minute to explore our new website:
We hope you will enjoy browsing our new site, and please comment below or send us an email to let us know what you think.
See you on your next tour!
Better to SEE something once than to HEAR about it a thousand times.
- Asian Proverb