Travel Tip Tuesday - 5 More Cruise Tips
Travel Tip Tuesday - Five More Cruise Tips
Cruising is one of the top ways people travel that have just retired. It is a good way to explore a group of islands and a variety of sights in the comfort of a vessel, large or small that takes care of your every whim and desire! The cruise industry aims to please, and so do our exclusive cruise offerings with customized cruise excursions led by a professional Tours of Distinction Travel Manager.
One of the most important tips is to always consult a Tours of Distinction Travel Professional to make sure that the cruise you choose is the right cruise for you and meets all your expectations.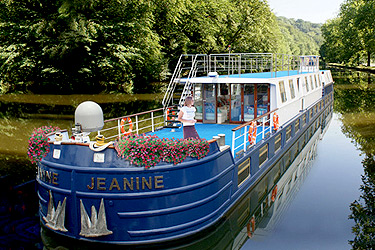 Pack Ziplock Bags
If you want to keep things dry after bathing or while at the pool or on the beach, ziplock bags come in handy. Maybe there is a group of earrings you want to keep together or maybe you want to snag a snack at the buffet for a midnight snack, put them all in a ziplock.
 
Bring Your Own Power Adaptors 
Bringing your own power adapter will give you more outlets. Some cruise ships have limited power outlets so if you bring your own you won't have to worry about plugging in your phones, iPads, laptops, curling irons, and cameras. The three outlet grounded swivel adapter can come in handy.
 
Leave Your Hairdryer Home
On most ships, hairdryers are standard equipment so there is no need to pack one from home.
 
Pack a Night Light
If you are staying in an interior room, once you shut the door and turn out the light your cabin will be pitch black.  To avoid this bring a small night light to provide some light to the room so you won't stumble around in the dark in an unfamiliar place. 
We like this portable nightlight that includes a travel LED nightlight along with a USB wall charger and is available from Amazon.
Turn off Data Roaming on your phone
When boarding a ship, to avoid data and download charges and to avoid huge bills for international roaming either turn your phone off, in your WIFI options turn off data roaming while abroad or turn it on airplane mode to where it doesn't use data up or connect to a wireless service. This will leave you free to connect to public and private WiFi options.