Travel Tip Tuesday | Track Your Flight
How to Track Your Flight's Schedule
Flight cancellations and delays this summer have caused a lot of frustration for some passengers that are eager to hit the trail again. One way to avoid frustration is to get a flight tracking app so that you know what you are in for. One of the best apps out there according to many travel experts is Flighty. The number one cause of delays is a late inbound flight and one unique attribute of this app is that it monitors your plane for 25 hours before departure.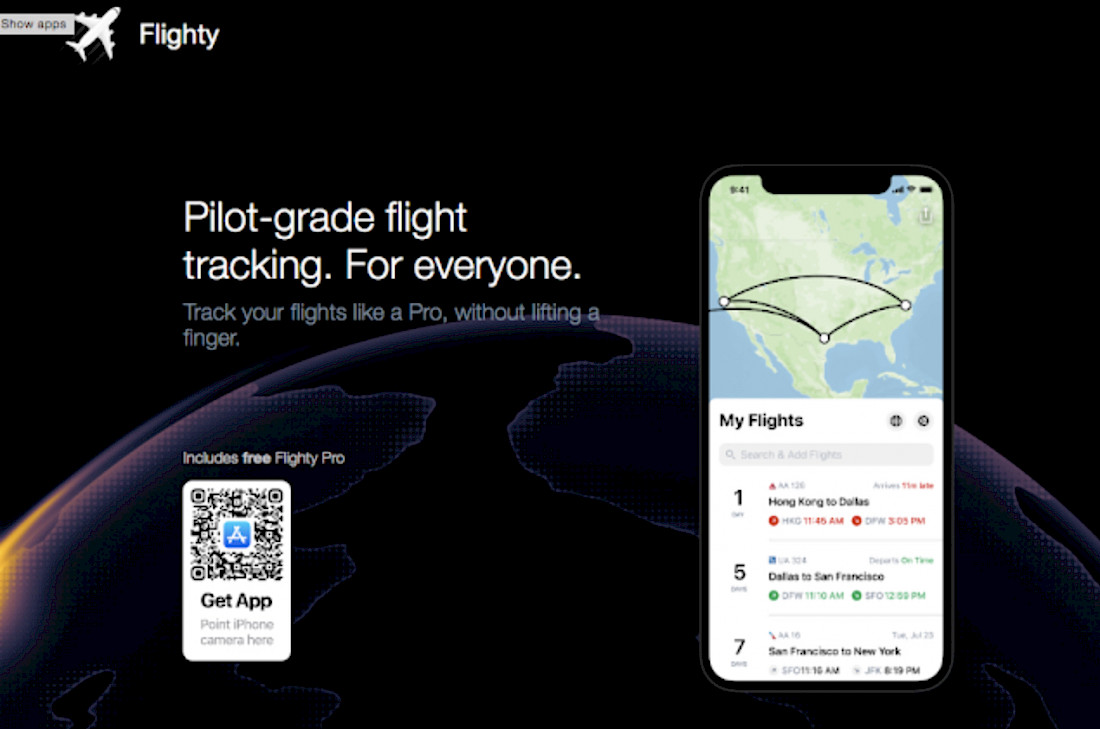 ---
Flighty is free to download but only available for I-phones.  Flighty offers a free basic plan and a subscription plan. If you want to track basic flight details, this app is free. If you want more granular flight details like push notification options and inbound flight tracking, then you need to subscribe to the service. At this time you can try Flighty's pro features are free for 14 days, after that the subscription rate is $8.99 a month or $49 a year.
For most travelers, the free app is enough because of the thoughtful way data is communicated on this app. When you first open the app you will see a map of your flight's path. With a swipe, you will find basic information like the date, airline, flight number, airport name, departure and arrival times, plus terminal and gate information, that is updated. There is a colorful icon that makes it easy to tell whether your flight is on-time or delayed. There is also a Good to Know section that includes information like weather and time zone changes.
More advanced information like Arrival Forecast, Where is My Plane, Record Changes, and a Detailed timeline requires a subscription. Experts say that the biggest perk to a subscription is the Arrival Forecast which provides statistics on how frequently the flight booked arrives on time. Where's my plane actually tracks your plane for 25 hours before you fly, and acts like an early warning system for potential delays. Subscription-based push notifications not only include the gate and delay information but also has a feature that consists of the status of your inbound craft, the pilot's flight plan, landing alerts, and baggage claim information. 
Unless you are a frequent traveler, the basic free information provided by the Flighty app should be helpful when traveling. This app has been tested by one Million Milers in order to ensure that it is clear and easy to use. Most importantly, if you are taking a cruise or joining a guided tour where a departure time is a most - this is genius app!