Top Twelve Tips - Iceland for First Timers & Old Hands
Top Twelve Tips | Iceland for First Timers and Old Hands
Iceland, one of the youngest islands in the world, has inspired artists and photographers, writers and filmmakers, Viking and Icelandic Sagas  - and, it is sure to inspire you. Iceland is one of the ultimate islands of contrasts - fire and ice… long nights with colorful northern lights and daylight for 20 hours, glaciers and steaming hot geysers, mighty Vikings, and magical elves, volcanoes, and plains of moss punctuated by craggy cliffs. 
Here are a few travel tips you should know before heading out to Iceland with Tours of Distinction.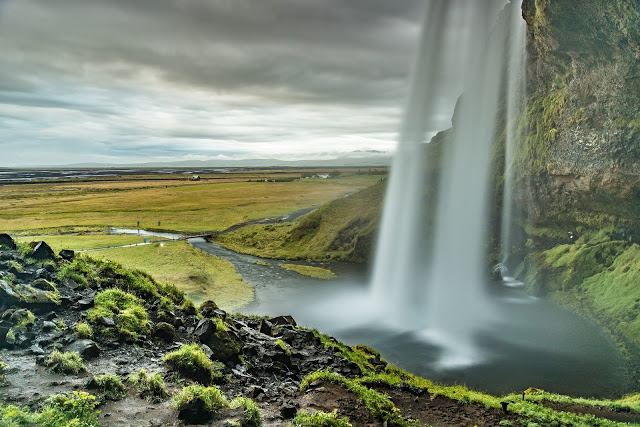 1) Stock Up @ Keflavik Airport
Drinks are expensive in Iceland and you are not allowed to bring liquor into Iceland from your point of departure. For example, you can't bring in liquor from a duty-free store in New York @ JFK. No worries when you land in Iceland at the Keflavik Airport, the duty-free shop is open and ready for business!  This is where Icelanders (crew included) and fellow passengers stock-up! If you miss the Duty-Free Store, Alcoholic beverages are sold in state-run stores called Vinbudin.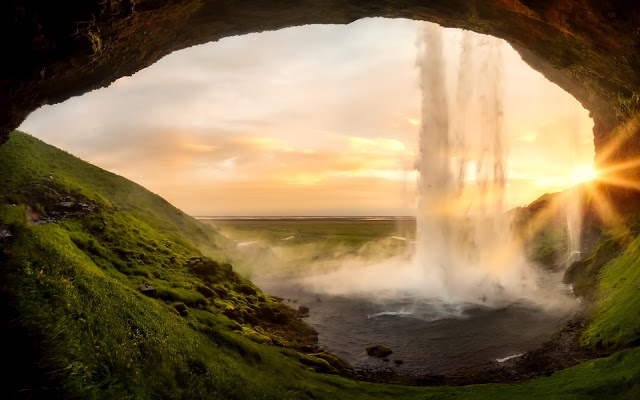 2) Layer, Layer, Layer 
Icelandic weather is extremely unpredictable and in the winter (September - April) it can be windy and wet with temperatures averaging from 41°F to 38°F. It rarely falls below 29°F or exceeds 49°F.  Off season months are the best time to visit to avoid summer crowds, plus, winter is the best time to view Northern Lights. 

Layers should consist of a base layer of a merino wool bottom and top. Merino wool is an ultra soft lightweight fabric that has moisture wicking capability that regulates body heat really well and provides next to skin comfort and warmth. Read a review on some of the best merino wool base layers.

After putting on your base layer, add a shirt or sweater, comfortable slacks, and a parka or winter coat, waterproof is best. If your coat is not waterproof, and, even if it is - bring along a lightweight plastic rain poncho (Totes makes them) that can be easily stored in your travel bag and used in case of rain. Leave your umbrella home, they are useless in the Icelandic wind!
Don't forget woolen socks and good sturdy shoes. When touring some of the waterfall areas the lava rocks can be wet and slippery, so a good pair of lace-up shoes is advisable. Hats, scarves, and gloves should also be worn when touring outdoors.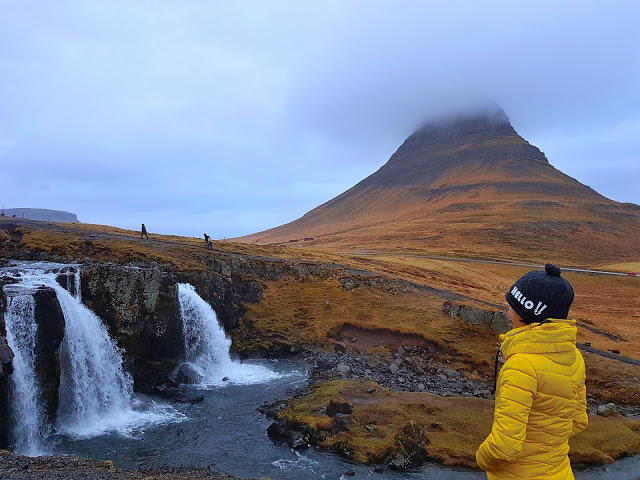 3) Don't Forget Your Bathing Suit!
Set in a barren landscape of snow and black lava rock, hot pools, have impossibly blue and unbelievably warm water making a soak otherworldly and unforgettable. The Blue Lagoon is just one of the many hot springs in Iceland. The love of hot pools is a deeply ingrained Icelandic tradition that dates to the Vikings, and today, they are like social clubs where news is discussed.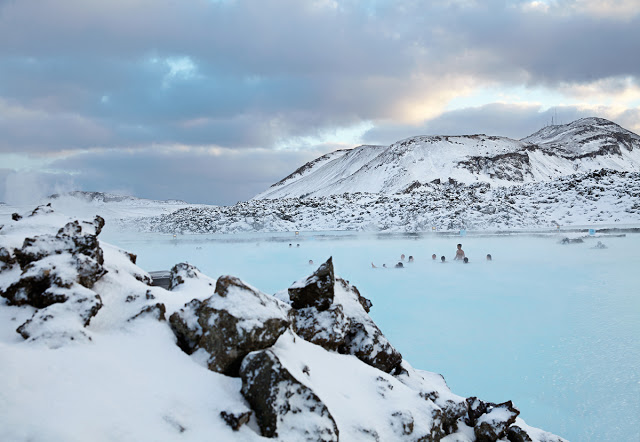 The Blue Lagoon even serves drinks! Even though the milky blue waters of the Blue Lagoon and other hot pools are enticing, take your time going in, get your body use to the geothermal heat, the surrounding steam will keep you warm. And, always remember to take a shower with soap and scrub up before entering a hot pool.
4) About the Showers!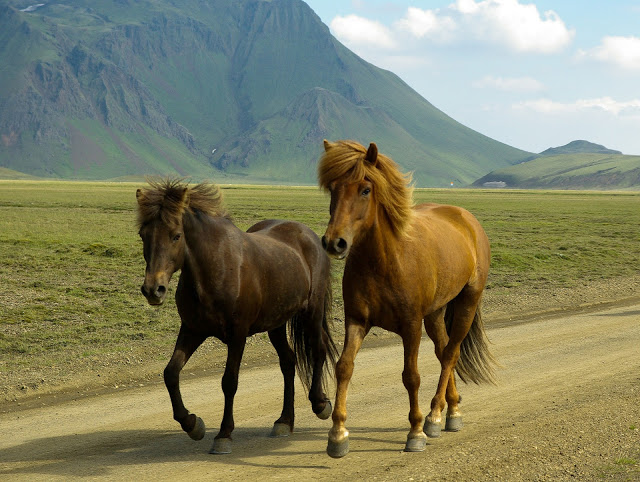 Bottom line, there is no need for concern if your shower smells like sulfur. The warm shower water smells this way because it comes from the ground and is supplied by geothermal water plants. Once you are out of the shower, no worries, you don't smell like sulfur at all! On the plus side, there are many health benefits to bathing in sulfur-rich water.
5) Natural Spring Water
There are so many places in the world where it is unsafe to drink the water – not in Iceland!  Much of the fresh water comes from a crack located in the UNESCO World Heritage Site in Thingvellir between the Eurasian and North American continental plates. The water is never chemically purified and comes straight from sources where the water has filtered through lava…and it is delicious. There is also an abundance of Icelandic bottled water for sale for the wary.  
6) Tour at Night
Iceland is one of the best places in the world to watch the extraordinary colors of the Northern Lights dance across the Arctic sky. To see the Northern Lights it has to be a dark, cloudless and very clear night. Experts say to point your camera to the north to catch a faint green aurora that can quickly become a solar storm!  
The dance of the Northern Lights is caused by electrically charged particles from the sun hitting the Earth's magnetic field. Peak viewing season for the Northern Lights is November - March when the nights are long and dark. Be on the lookout for the Northern Lights between 8 p.m. and 3 a.m. and remember, they are less defined if the moon is full.
7) Cultural Heritage - Elves
In Icelandic folklore, the Hidden People or Elves known as Huldufólk make Iceland their home in tiny wooden houses across the nation. They are said to favor the wild unpopulated places of Iceland. They are a force of nature in Iceland that is not taken lightly. For example, if a new road is started Icelanders make sure there are no big rocks that have to be moved because they don't want to upset the Huldufólk.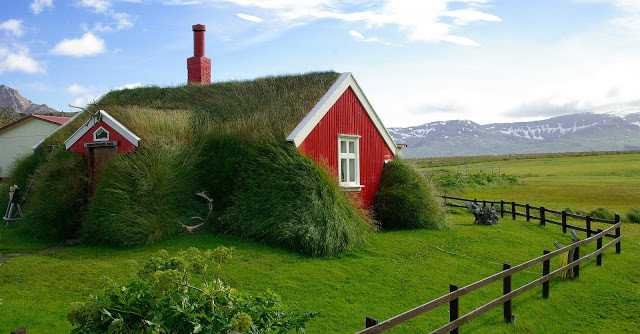 According to National Geographic 54% of Icelanders believe in Elves so be on the look out for them on your sojourn in Iceland. It is notable that Reykjavik has an Elf School. Also enjoy a great article on Huldufólk!
8) Diverse Photo Opportunities
Iceland is ethereal and beautiful with dramatic sunrises and sunsets, milky blue hot springs and black lava beaches, soft green moss and wildflowers, red-hot bubbling mud, translucent geysers and silver-white glaciers.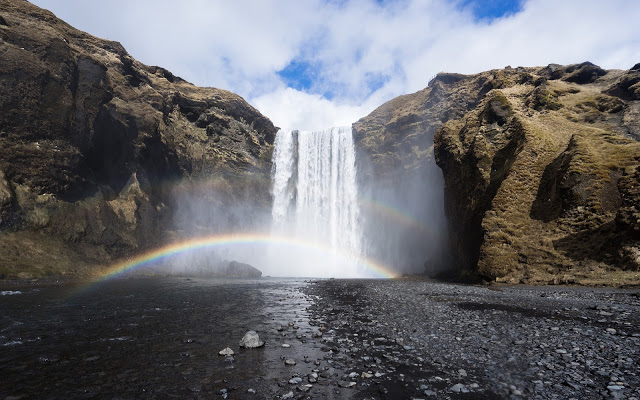 South Iceland is especially photogenic with breathtaking waterfalls around every corner, glacier lagoons, incredible vistas around Vik, and bucolic farming villages with sheep and Icelandic horses as far as the eye can see. Make sure to watch the wind in terms of camera movement, the mist from waterfalls on your lens and watch your step on slippery lava rocks in the rain.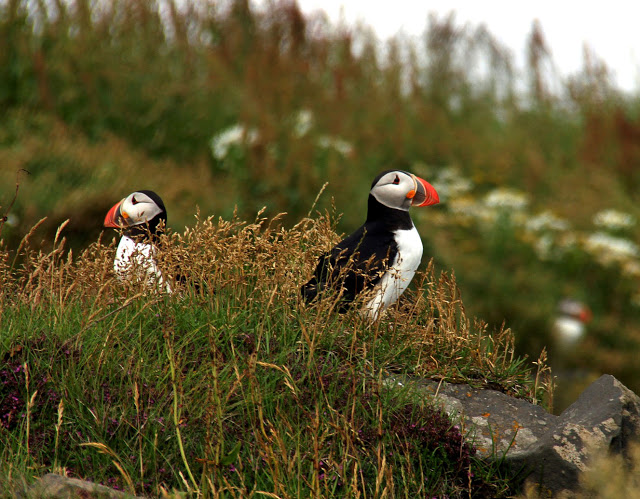 9) Icelandic Cuisine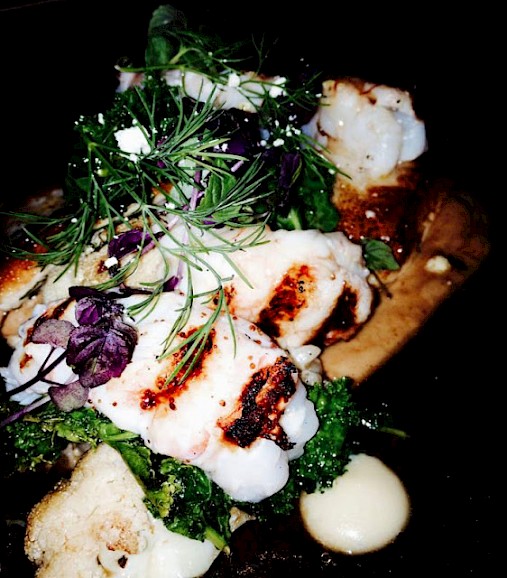 Iceland's geographic isolation and the government's strict environmental regulations help to produce some of the healthiest and freshest food on the planet. Here you will find excellent fish from the North Atlantic Ocean including cod, herring, haddock, char, and lobster.  Smoked salmon and free-range lamb are also specialties. There are innovations on the food scene as well with gourmet additions using berries (bilberries), lava salt butter, and creative foams. A traditional mainstay is plokkfiskur which is a mashed fish stew that is sure to warm you up after a long day exploring.
Don't miss trying an Icelandic hot dog or pylsur that is made from a blend of beef, lamb, and pork – get it with the works… crunchy deep fried onions, sweet brown mustard all topped off with a creamy remoulade!  
Try the rye bread and butter, it is excellent with smoked salmon. If you are daring you might want to try the fermented shark that is always paired with a shot of "black death" a clear, unsweetened schnapps that helps wash down the strong flavor and smell of this traditional delicacy.
10) Reykjavik - Architecturally Amazing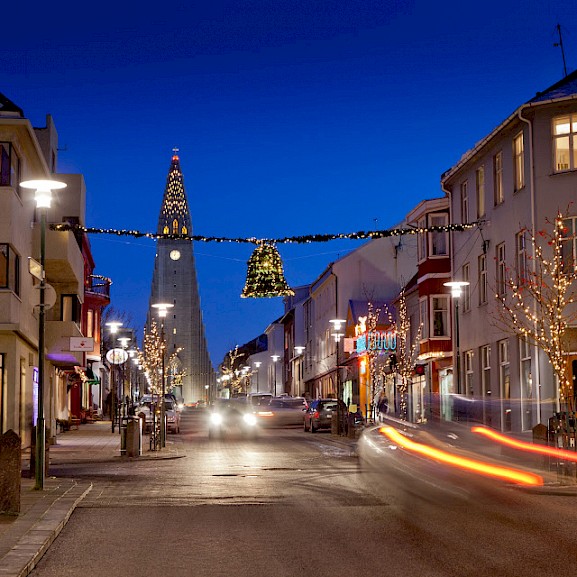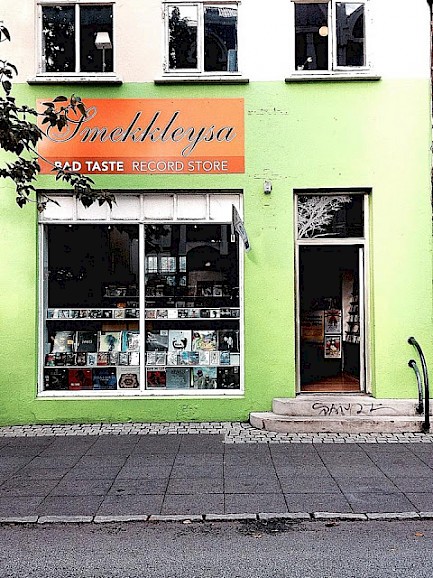 This has to be one of the coolest and most compact cities in  Europe… so easy to explore and get around. Downtown is lined with all sorts of shops, boutiques, coffee shops and restaurants that make it fun and interesting.  
The architecture ranges from cute buildings on cobblestone streets that are straight out of the 1800s to eye-popping modern architecture. Shops sell a variety of items from jewelry made from lava and handmade traditional Icelandic wool sweaters and machine-made knitware from Icelandic wool to books, amazing artwork, vintage items, unusual Christmas items, and even reindeer skins.
11) Icelandic Wool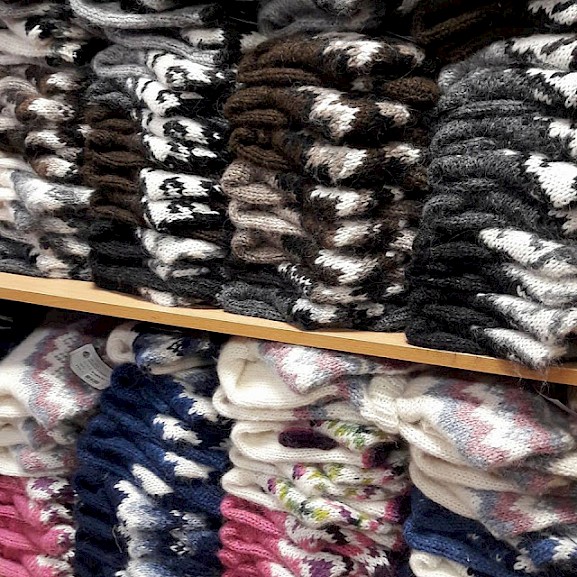 The rite of passage for the first time visitor to Iceland is to purchase an authentic handmade Icelandic wool sweater. The best place to purchase a sweater is at the Handknitting Association of Iceland located at Skólavörðustígur 19, in the old city center of Reykjavík. This shop has the largest variety of colors, sweater patterns, and sizes in Iceland. The Association was started in 1977 by a few women that liked to knit together.
Today this cottage industry has grown to a nationwide knitting cooperative of over 200 members. In addition to sweaters, hats, gloves, scarves, Icelandic wool and pattern books are also available.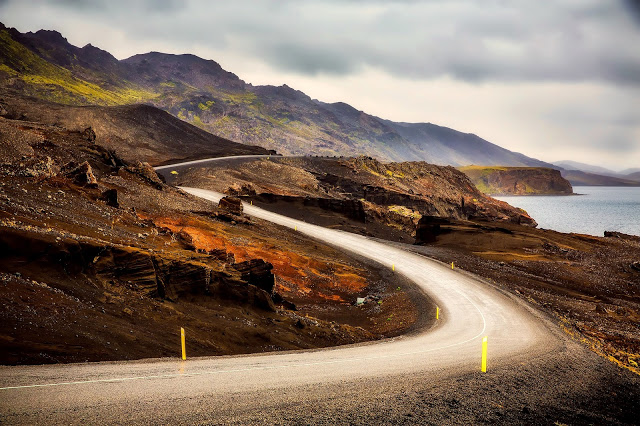 12) Get Your VAT Back
VAT or Value Added Tax (24%) is added to all goods purchased in Iceland and is their sales tax on goods and services. The good news is that VAT refunds are given to non-citizens of Iceland who purchase goods in the country to take home. To be eligible for a refund, you have to present a passport proving you are not a citizen of Iceland. All goods must cost a minimum of 6,000 ISK (about $60 U.S.) to qualify. When purchasing something be sure to ask for a tax-free form from the store fill it out with the appropriate details and have the store sign the form and attach your receipt to it.  
There are two ways to get your refund. The best way is at Keflavik Airport. Before you check your luggage look for the Arion Bank counters located in the arrivals hall and drop off your forms. Two other things to keep in mind is that the buyer must take the purchased items out of the country within three months and, if asked, the buyer must be able to produce the articles on departure so it is best to get your VAT settled before you check your luggage.  

You can also apply and send your VAT information to Iceland for reimbursement but it is better to take care of this at the airport.