Travel Tip Tuesday | Tips for Solo Travelers
9 Travel Tips for Solo Travelers
One of the greatest benefits of traveling solo on a small group tour is that it allows you to stretch your boundaries. The life-enriching experiences of traveling solo with a small group tour not only helps you to understand yourself better but it also encourages you to be more self-reliant and not stifled by family or friends.
No matter how confident you are about traveling solo in a small group tour there are a few things that you should keep in mind to ensure that you are traveling smart and taking only calculated smart risks.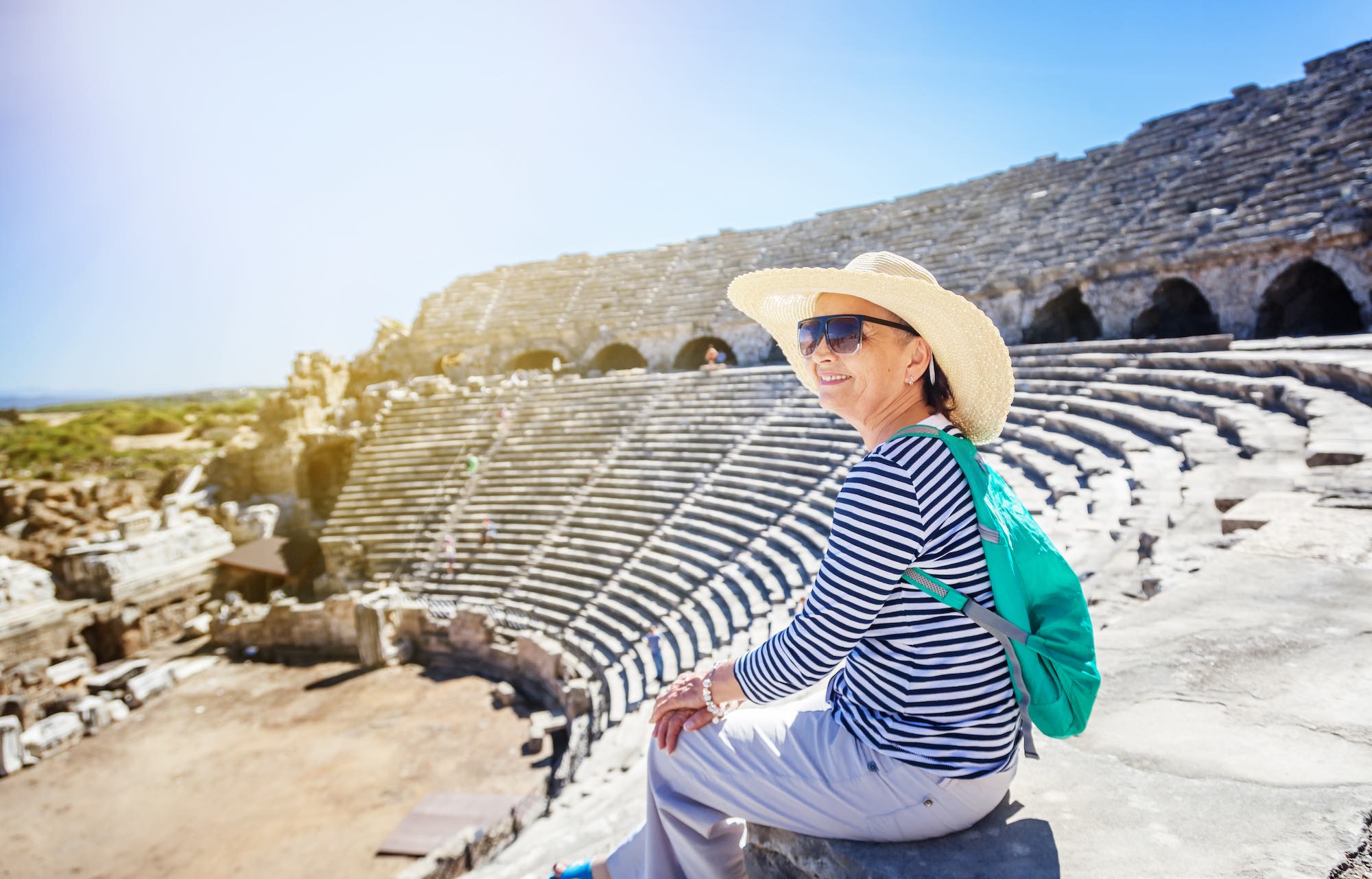 ---
1) Packing
Make sure that you pack your most important belongings in your carry-on and that you can manage all your luggage yourself. One of the best ways to do this is to combine your checked bag with your carry-on bag so that you can move them easily as one unit. Inside your bag tape, a piece of paper with your name, travel itinerary, and cell phone number on it in case your bag is lost.
2) Luggage Tag
Always use a covered luggage tag and make sure your name, destination, and cell phone number are on the tag. Never ever put your home address on your luggage tag. 
3) Documents, Money, and Credit Cards
Scan and take photos of all your important travel documents including your travel itinerary, flight information, and passport. This way they will always be at your fingertips. It is best to keep some money and a credit card in your wallet and additional money and another credit card in a separate money pouch. Never carry your passport when visiting attractions or wandering about on your own, leave it locked in your hotel safe. On a travel day, make sure you take your passport and other important documents with you. Always double check the hotel safe if you have used it.
4) Hotel Room
Keep your door locked and the security chain fastened. Try to get a room near an elevator where there is a lot of action. Stay away from the ground floor where window entry is possible. Never ever answer the door if you are not expecting someone. 
5) Dining Alone
Think of dining as a way to experience the local culture. The best time to dine if you are traveling solo is to dine early when a restaurant is less busy. This allows you to enjoy the ambiance without a crowd with the added bonus of extra attention from your server that will be less busy and more relaxed. 
6) Cell Phone
Always keep your cell phone charged and with you. Add important phone numbers such as the number of your tour company, tour director, and hotel in case of emergency. If you are traveling to a foreign country, research international cell phone programs offered by your carrier or buy a sim card for the location you are visiting.
7) Social Media
Resist posting on social media that you are gone, it makes your home or apartment vulnerable to break-ins.
8) Dress Appropriately
Research your destination and dress appropriately. It is a good rule of thumb to leave flashy jewelry at home.
9) Trust Your Instincts
If someone seems too friendly or something seems too good to be true, walk away.
Solo travel as part of a small group tour should be exciting and invigorating because you don't have to worry about logistics. An added bonus is that you will be traveling with like-minded people that have interests similar to yours. The most important thing to remember about solo travel is not to forget to bring your common sense along for the ride and plan your trip ahead of time.