Travel Tip Tuesday | Making the Most of Christmas Markets
5 Tips on How to Make the Most of Your Time at Europe's Christmas Markets
European Christmas Markets remind me of heartfelt family traditions, and the joy of my old and new friends, coming together in the spirit of the season. I think that European Christmas Markets are so much more authentic and fun than shopping at a mall where everything is cookie-cutter! Here are my five basic tips that will help you navigate Europe's Christmas Markets ensuring that you get the most out of this time-honored experience.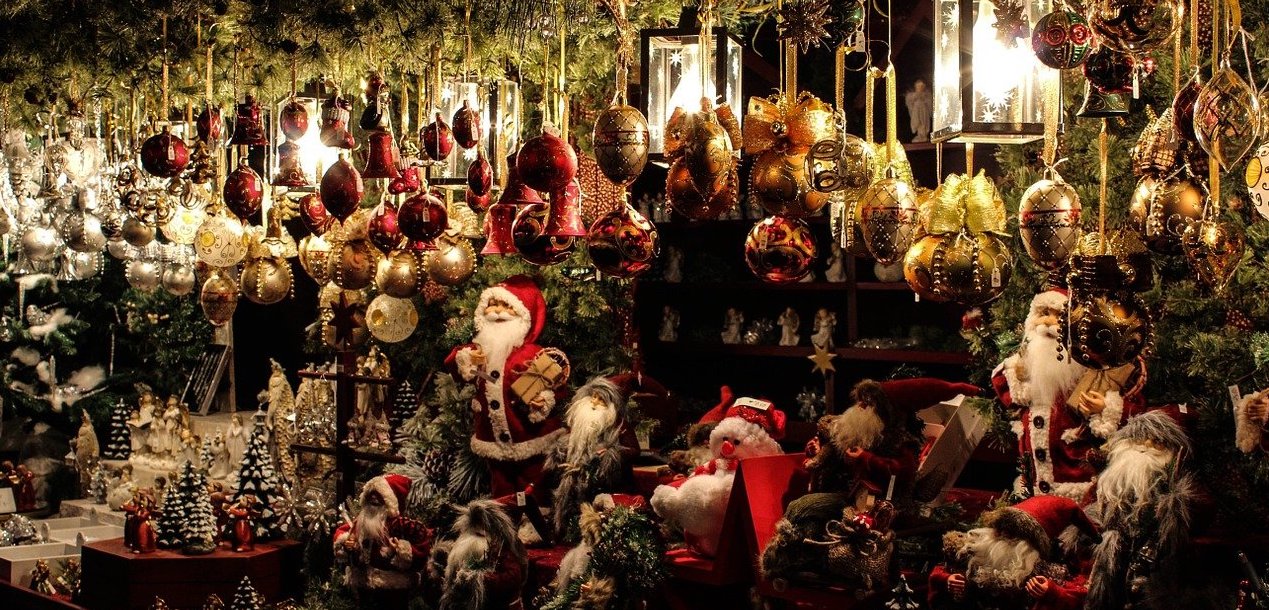 ---
1) Get the Lay of the Land
I like to take a stroll of the market first. It allows me to take in the vibe of the market, check out the goodies for sale, and enjoy the decorations. Each Christmas Market is a little bit different with various themes and traditions that are interesting to see. One thing they all have in common is a splendid backdrop that is beautifully decorated making them picture perfect. Sometimes I grab a hot mulled wine or some hot candied nuts to snack on as I stroll.
2) Bring Cash
To be on the safe side, always bring cash. Some market stalls take credit cards, but many don't. The worse thing that could happen is that you miss out on something you really want because you haven't brought cash! I also like to bring a currency cheat sheet so I know how much I am paying for something. To get a currency cheat sheet click here.
3) Go on a Treasure Hunt
I love to shop for unique handcrafted items and I have never been disappointed by the things for sale at Europe's Christmas Markets. One-of-a-kind ornaments, elves, Santas, jewelry, hats, nutcrackers, cards, paintings, angels, smokers, nativity scenes and so much more can be found. If I see something that I like, I buy it because I most likely will not find it at the next stall. It is also important to keep in mind that most things for sale are handmade in limited quantities. 
4) Eat, Drink & Be Merry
After I have made my purchases, I leave my calorie counter at home and indulge! There is so much delicious food available to try from savory to sweet, from meats roasting before my eyes to sizzling sausages; and cakes, cookies, and specialty pastries of every kind for the asking. Some of the goodies are only made during this time of year.  One must-try is the hot spiced wine that is served in one form or another at every European Christmas Market, some in collectible mugs that make perfect souvenirs.
5) Be Social
While eating and drinking I like to sit at one of the tables located outside the food booths and chat with the locals. Christmas Markets are a great chance to mingle with residents and get insider tips about where to score the best food or handcrafted items and learn about their holiday traditions.
On our European Christmas Market tour, you will join the festivities, see amazing sites, shop,  connect with the local people, and try the many culinary delights of the season that just might turn out to be your new family tradition.