The Mystery of Ireland's Achill Island
Like most people, I love the thought of visiting Ireland at least once or twice! I was looking for a guided tour that would hit many of Ireland's high spots along with giving me the experience to get off the beaten track for a wee bit! Tours of Distinction's Ireland Uncovered guided tour offers plenty of must-see attractions, gorgeous scenery, and enough free time to let me absorb the luck of the Irish on my own. The one unusual attraction included on group tour was a visit to the mysterious village of Slievemore on Achill Island.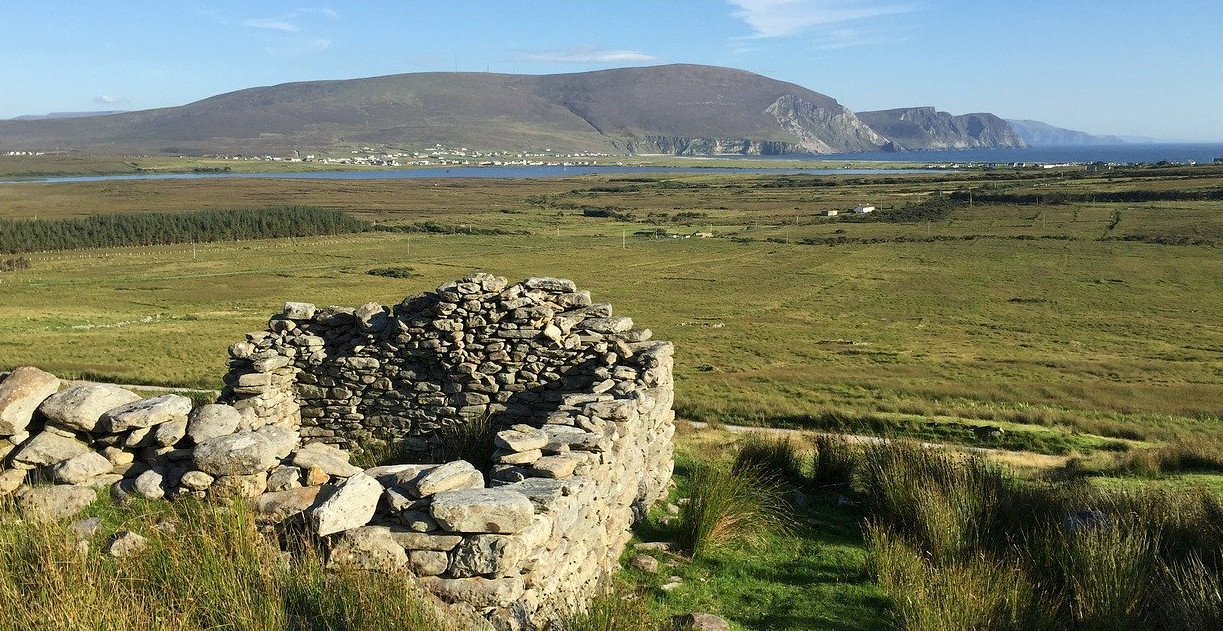 Achill Island is one of the most remote spots in Ireland and the thought of visiting the abandoned ghost village of Slievemore in County Mayo caught my attention. Along the southern slope of Slievemore Mountain, the highest peak on the island, visitors will find the ruins of nearly 100 stone cottages that have a fascinating story to tell of the semi-nomadic people that once lived in them. The cottages consist of about a mile's worth of stone dwellings in an area that has been inhabited for thousands of years.

Slievemore is the largest booley village in Ireland and thought to be the most recently occupied as well. Much like semi-nomadic herders, in ancient Ireland, booleying was the seasonal practice of living in different locations so that cattle could remain in grassy areas throughout the year. Cows were a symbol of wealth and social status for many years in Ireland and at one time they were even used to pay for things like dowries or debts. Cattle was valuable and there were even laws on how they should be treated and, booleying assured that the animals were given a well-balanced diet and, that fields were not overgrazed. Slievemore was a booley village consisting of 80 to 100 stone cottages that were used primarily in the spring and summer by seasonal farmers whose cattle would graze on the rich mountain pastures of this area.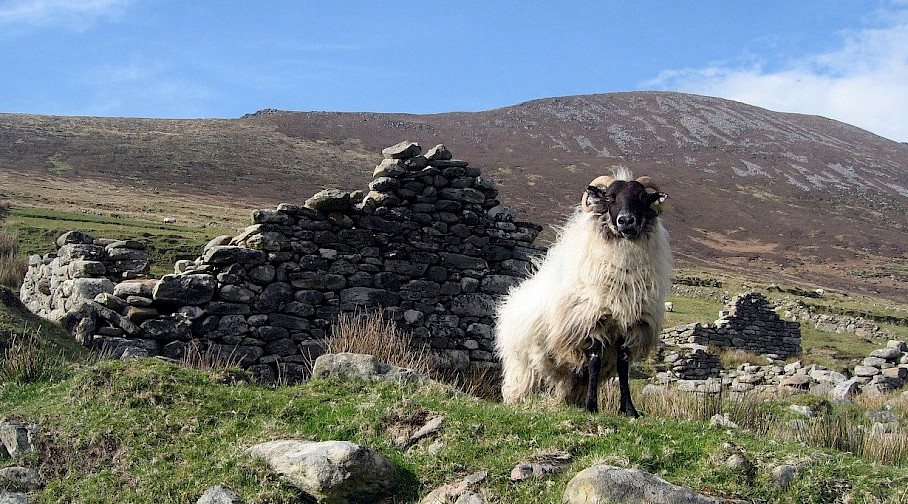 The first thing I thought when seeing these stone dwellings was that they didn't look like summer houses as we think of them today! The cottages are rectangular in shape with dry stone walls and are thought to have had thatched roofs with just one or two doorways. Today there are 74 one-room cottages that are aligned north to south along a pathway in a beautifully desolate location.  The majority of these cottages are one-room cabins called byre houses because a small channel separated the space where people and livestock lived.  The one-room cottages contained sleeping, cooking and bathing areas. There were niches for storage and places to hang objects. Archeologists believe that these one-room cottages are the prototype of the classic three-room houses that can be seen in most Achill villages today.

On Achill, seasonal booleying was practiced long after much of Ireland was permanently settled. Slievemore was finally abandoned during Ireland's Great Hunger in the 1850s. Seasonal residents found the land unproductive and moved closer to the water in order to hunt and fish. Local historians have documented that for years, even after the village was abandoned, farmers from Pollagh and Dooagh would take their cattle to graze on the rich side mountain pastures. Documentation also shows that a number of the cottages were seasonally occupied through the 1940s.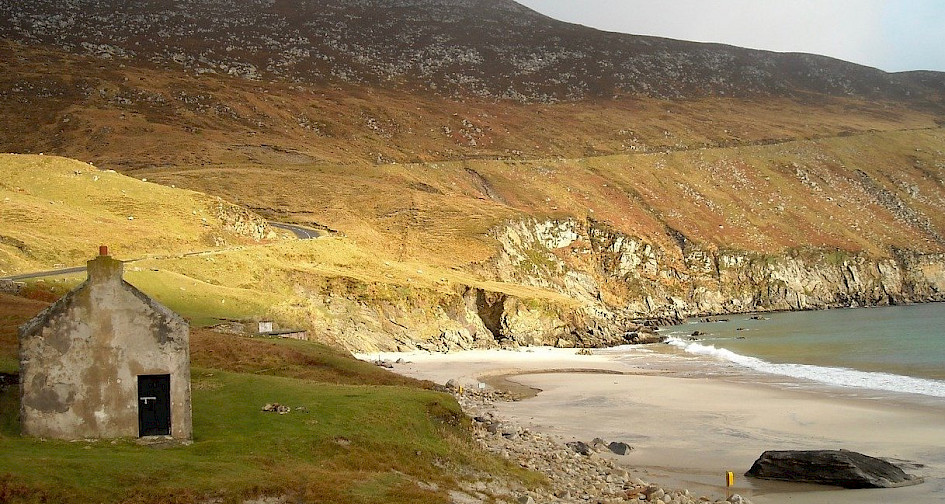 In addition to this abandoned village, this area is rich in history and archaeological artifacts that include megalithic tombs from the Neolithic period some 5,000 years ago. Structures dating back to the Bronze Age have also been discovered and, local archeologists have also determined that local field systems surrounding the stone cottages date to early Medieval times. All of this archeological evidence suggests that this area was lived in for several thousand years.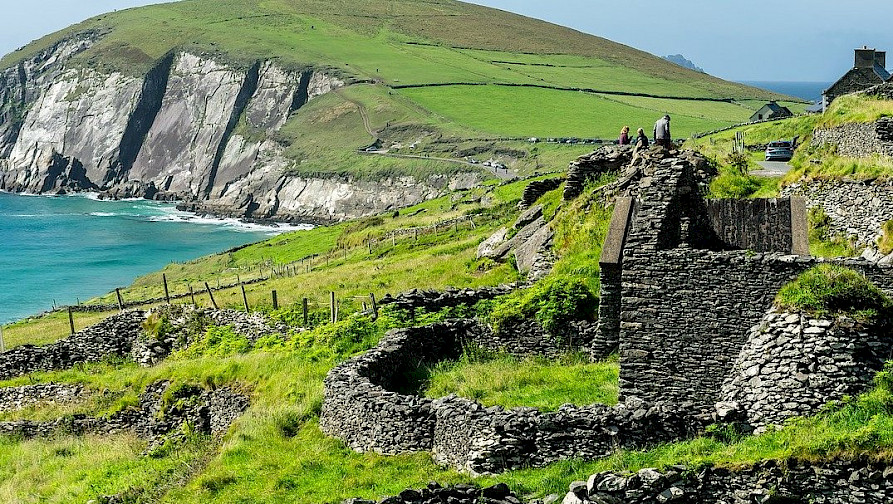 Wandering through this abandoned village was a reminder of just how hard hit the people of Ireland were during the Great Hunger and how this event changed their lives forever. An hour or so spent meandering from cottage to cottage along the ancient pathway and through the furrows in the meadows and fields that surround these tranquil ruins gave me the insight of how life must have been in a 19th century Irish village.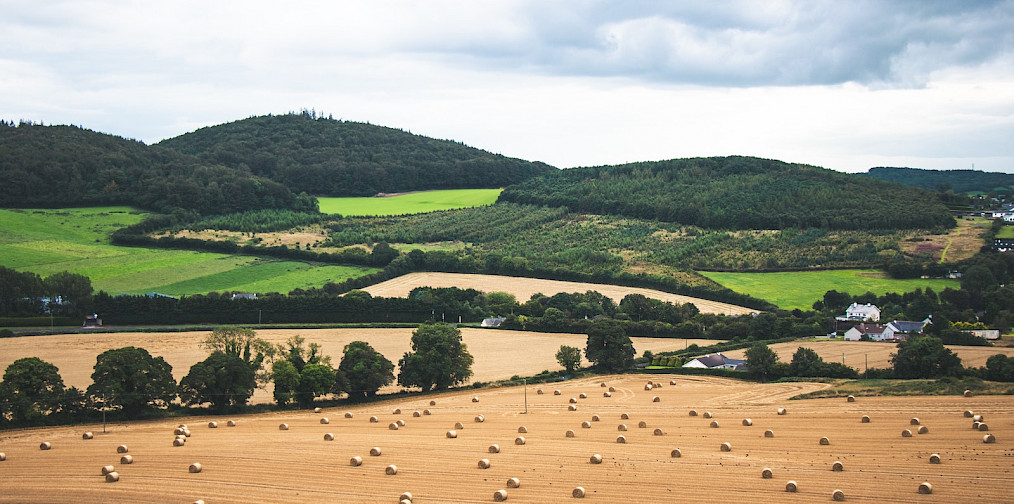 Additional Tour Highlights
The Ireland Uncovered Tour offered by Tours of Distinction is 10 days and features a full-time Tours of Distinction Tour Director.
The tour also includes:
Most meals
International airfare and all gratuities
4-star accommodation
Small Group
Achill Island and much more