Travel Tips - The Magic of Bubble Wrap
Travel Tip Tuesday
Bubble Wrap
Bubble wrap was developed in 1957 when two engineers sealed two shower curtains together creating air bubbles. Their first idea was to sell this look as wallpaper! Bubble wallpaper never caught on but the usefulness of this material in regards to packing did.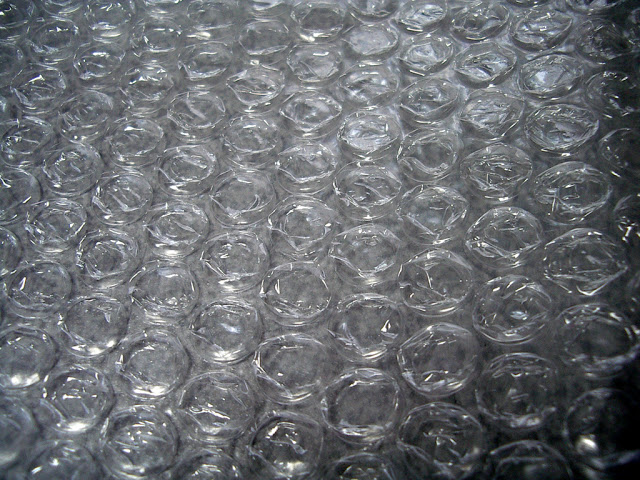 If you are a shopper and end up purchasing a lot of souvenirs, make sure you bring along some bubble wrap to protect your purchases. Using bubble wrap offers much better protection than trying to pack your fragile finds in your clothes. And, if you bring too much of it, pass it on to the concierge who may give it to someone that might not have brought this handy item along. Bubble wrap is also useful for those very fragile treasures that you hand carry in your luggage.
In addition to bringing bubble wrap along, you might also want to pack some duct tape to hold the packaging together.
Newspaper
If you forget to pack your bubble wrap, the next best thing is to wrap your fragile item in is a newspaper. After wrapping it in newspaper, cushion your treasure in soft cottony things like tee shirts, socks or towels. When packing this way, it is best to pack your fragile item in the center of the suitcase and surround it with clothes to cushion it. Additionally, it a good idea to crumple up wads of newspaper around the object in order to better absorb the impact of a dropped or thrown suitcase.
Pro Tip: Packing Pressure
One mistake that many travelers make is to pack the item too tight, which adds pressure to it. Packing should be tight but not restrictive. It is also notable that a hard shell suitcase absorbs the energy that comes from a dropped or thrown suitcase better than a soft suitcase.
At the end of the day, the absolute best way to ensure that your fragile item makes it safely home is to hand carry it in your luggage!
More Travel Tips  Travel with Us
About Tours of Distinction
For more than 45 years, Tours of Distinction has understood that your vacation time is precious. Travel is a way of life for members of our team and we want to share our discoveries and in-depth knowledge with you. Our clients seek authenticity and our team's expertise and hands-on assistance will ensure that your journey with us is fun, fulfilling and, that it fits your budget.  Our goal is to make sure that every day of your journey with Tours of Distinction is the best that it can be.

For almost a half a century, Tours of Distinction has offered a diverse collection of small escorted group and individual tour itineraries carefully crafted by our Professional Travel Team.  We specialize in everything from carefree day trips and multi-day adventures to 7-14 day journeys of a lifetime, nationally and internationally. Whether you are a first-time traveler or a seasoned globetrotter we are here to provide you with expert service because when it comes to travel, service and our years of experience make all the difference.
For Tours of Distinction, travel is not just a "business" it is a lifestyle that inspires a sense of community that spans the globe. We would like to welcome you… to our "Tours of Distinction" and invite you to enjoy the magic, excitement and exhilarating experiences of travel with us…the world awaits!