The Enduring Charm of the Hudson River
The Enduring Charm of the Hudson River
Sometimes a day away is just what the doctor ordered. A perfectly planned day trip is always a good idea for a quick respite for the soul - plus they are easy on the bank account! Exploring Our Past, a day trip to New York offered by ToD on August 25 is an ideal way to experience a soothing day- on and off the water!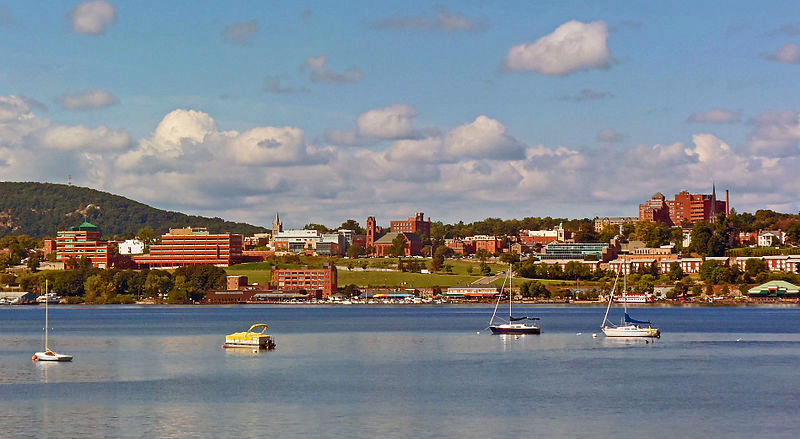 Architectural Eye Candy
Newburgh, New York founded in 1709 is an old city by American standards. It is often referred to as "the Birthplace of the Republic" because George Washington used the Hasbrouck House as his military headquarters from 1782 to 1783 at the close of the Revolutionary War.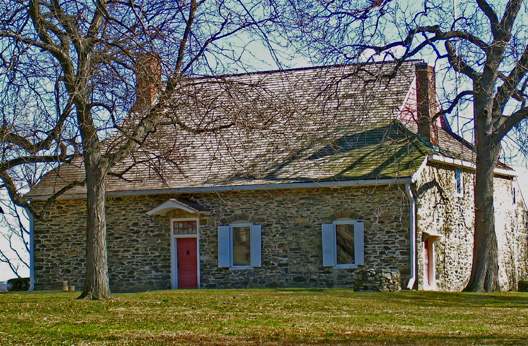 In the 19th century, Newburgh thrived on the Hudson River maritime trade because it was the key link between New York City and the state capitol, Albany. As the city became more affluent, Newburgh's architectural scene blossomed and visitors today will marvel at some of these architectural treasures located on Montgomery and Grand Street, as well as those that can be seen from the water. Architectural gems include a whimsical gingerbread house built in the Gothic revival style by Calvert Vaux, the first power station built by Edison making Newburgh America's first electrified city, and the magnificent Dutch Reformed Church, a National Historic Landmark built in 1835 in the Greek Revival style.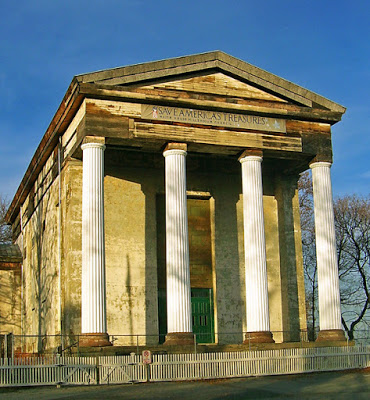 The jewel of Newburgh is its waterfront with a long winding paved promenade, top-notch restaurants, and interesting shops. A walk along the boardwalk offers fabulous views of the magnificent Hudson River and the surrounding hills that are reminders of simpler times.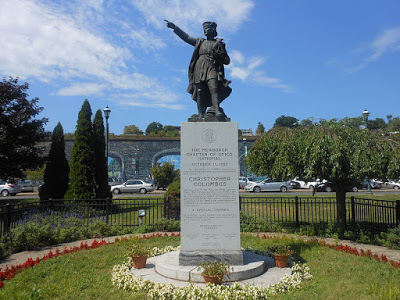 For Foodies
One of the best places for dining on the waterfront is the River Grill. It has been voted as the "Best River View Dining" by Hudson Valley Magazine and has a 4.0 rating for food from Zagat.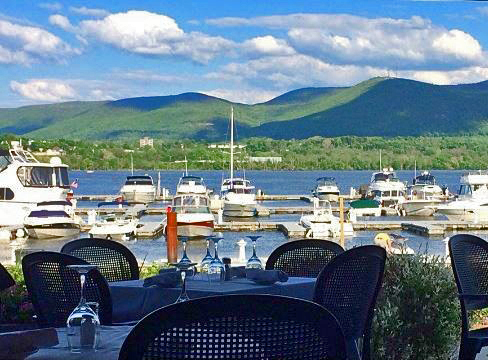 Nestled in the heart of Newburgh's historic waterfront the River Grill offers picturesque views making alfresco dining a must in season. The patio affords a bird's eye view of the river and boardwalk. It's a local favorite well known for its award-winning eclectic American menu. Grilled salmon, stuffed filet of sole, seafood salad, mini crab cakes, baked stuffed shrimp, red snapper piccata can be found on the menu along with chicken marsala, prime rib, and pasta primavera.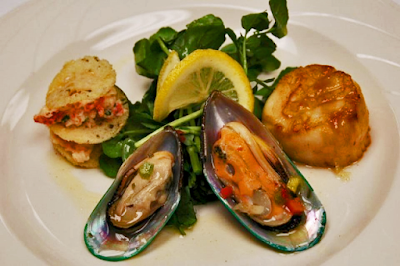 For the more adventurous, the menu offers delectables such as lobster meat blended with a creamy lemon dressing, shrimp wrapped with hickory smoked bacon, "rags to riches" a combo of shrimp, lobster, and spinach tossed in a parmesan cream sauce, and salmon with artichoke hearts and fresh salsa. 
On the Water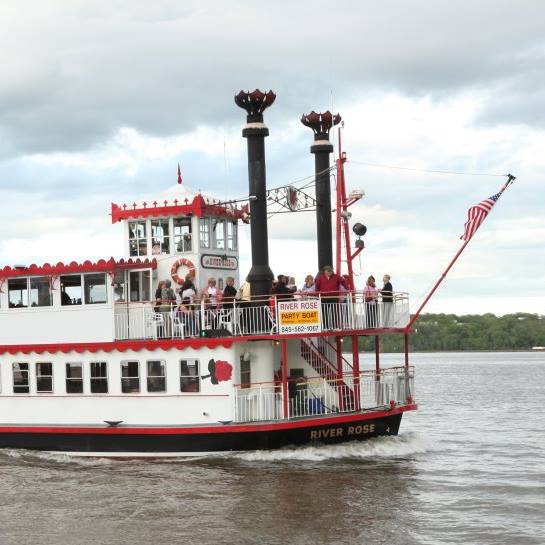 After a riverside lunch, one of the best ways to experience Newburgh and the enduring charm of the Hudson River is to take a cruise on the River Rose, an authentic stern-driven Mississippi paddle wheeler. Onboard, guests listen to a fascinating narration highlighting the history of the river as the boat plies its way on the tranquil waters of the river.
Along the way, you will pass many sites such as Bannerman's Island and Castle, the Catskill Water Aqueduct, the Village of Cold Spring, World's End, and the great military academy, West Point.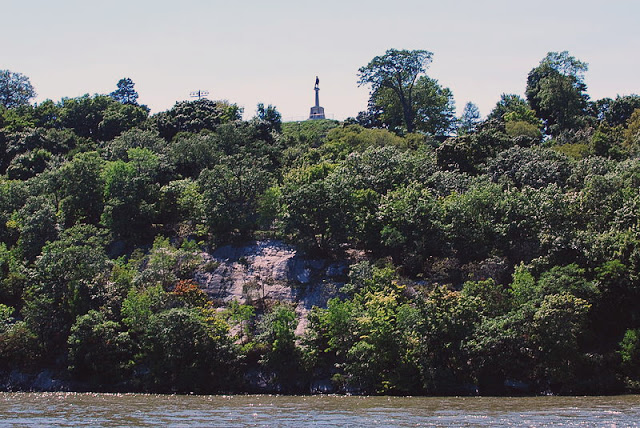 The River Rose, once a small casino boat on the Mississippi River is now entertaining guests under the watchful eye of Captain John "Duke" Panzella, owner of this vessel. This vessel has a full-service bar, bathrooms, and two decks, an upper and lower deck, perfect for sightseeing and photos.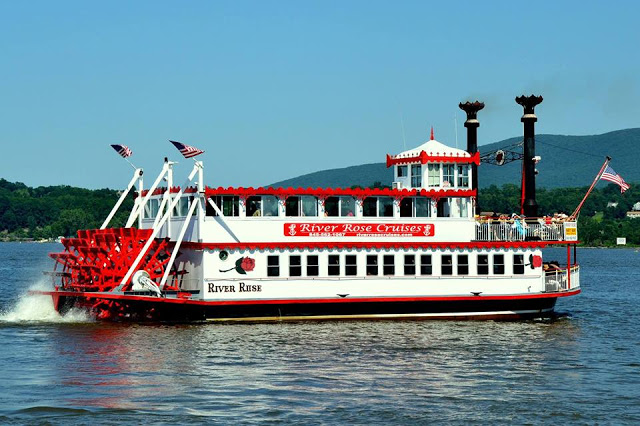 For Wine Aficionados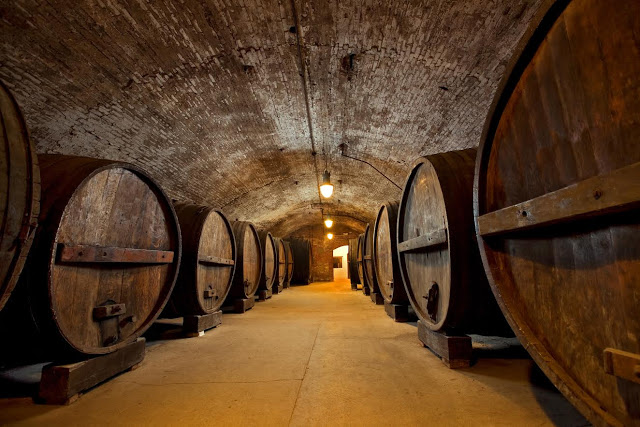 The perfect conclusion to a day away is a stop at Brotherhood Winery, America's oldest winery established in 1839 by a French Huguenot emigre, Jean Jaques. The underground wine cellars where the first wine was fermented are the oldest and largest in American and still in use today.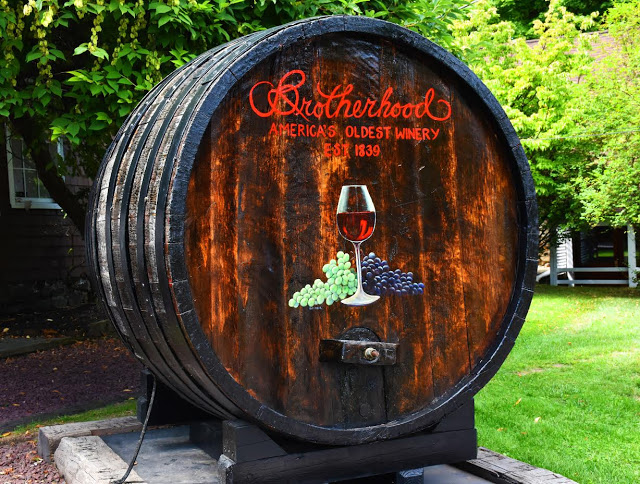 A stroll through the network of wine cellars is an unforgettable experience; the walls are lined with hundreds of oak barrels that contain some of the oldest vintages in the country. Tastings are arranged to take visitors on a journey through vintages ranging from Cabernet Sauvignon with its cherry like notes to a Burgundian style Chardonnay that has the bright aroma of Barlett pears with light vanilla notes.
---
Tour Details
Exploring Our Past departs on August 25 and includes:
Lunch at the River Grill
A sightseeing cruise on the River Rose
A wine-tasting tour of Brotherhood Winery
The cost is $128 per person. The package also includes a professional tour director from TOD and all gratuities for the tour director and driver. Everything is taken care of so all you have to do is sit back and enjoy the day! 
Transportation - 36 Passenger Motor-coach
Transportation is a key element of any trip. TOD takes your comfort seriously which is why their transportation partner is DATTCO. On this day trip, you will be traveling in the height of comfort in a 36 passenger state of the art motor-coach from DATTCO, a Connecticut company with one of the largest fleets in the country that has been family owned since 1924.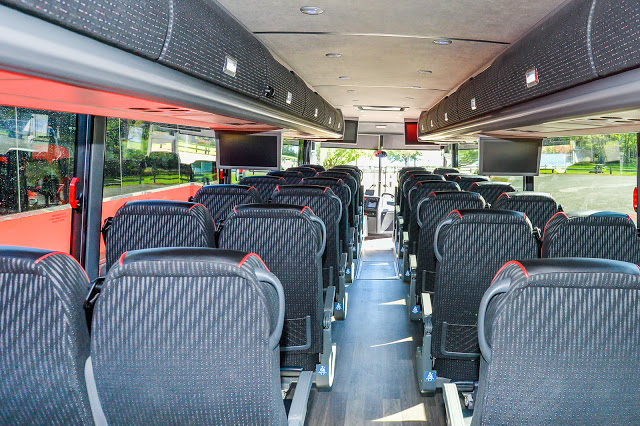 Plush ergonomic seating, legroom galore and spacious overhead compartments to store your belongings make traveling on this mid-size luxury coach an ideal way to reach your destination in style and comfort. This motor-coach comes with many amenities like wide screen TVs, and outlets to charge your electronic devices making getting there half the fun! This motor-coach is perfect for smaller groups with a smaller budget because the 36 seater has all the amenities of a full-size coach.
About Tours of Distinction
For more than 45 years, Tours of Distinction has understood that your vacation time is precious. Travel is a way of life for members of our team and we want to share our discoveries and in-depth knowledge with you. Our clients seek authenticity and our team's expertise and hands-on assistance will ensure that your journey with us is fun, fulfilling and, that it fits your budget.  Our goal is to make sure that every day of your journey with Tours of Distinction is the best that it can be.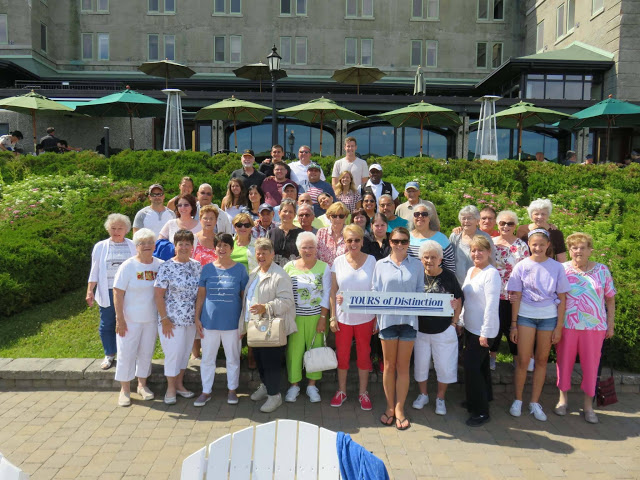 For almost a half a century, Tours of Distinction has offered a diverse collection of small escorted group and individual tour itineraries carefully crafted by our Professional Travel Team. We specialize in everything from carefree day trips and multi-day adventures to 7- 14 day journeys of a lifetime, nationally and internationally. Whether you are a first-time traveler or a seasoned globetrotter we are here to provide you with expert service because when it comes to travel, service and our years of experience make all the difference.
For Tours of Distinction, travel is not just a "business" it is a lifestyle that inspires a sense of community that spans the globe. We would like to welcome you… to our "Tours of Distinction" and invite you to enjoy the magic, excitement and exhilarating experiences of travel with us…the world awaits!