The 10 Best Day Trips From Connecticut
The Ten Best Day Trips from Connecticut
Connecticut is the third smallest state in America that has the unique advantage of being within a two hour drive of a variety of day trips to neighboring states. Depending on where your departure point is in Connecticut, some of the best day trips to top surrounding destinations are only an hour away - or less!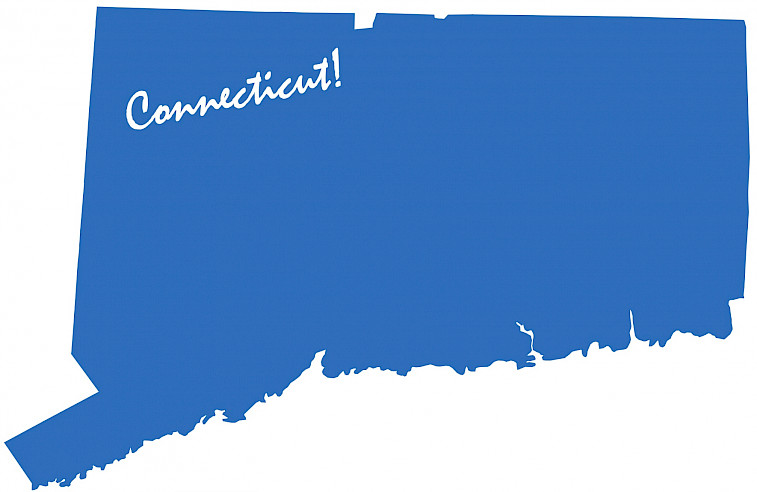 Tours of Distinction offers more than 100 day trips from Connecticut throughout the year that include everything from vibrant cities to historic New England villages, island explorations and cruises, shows and entertainment, intriguing historic house museums, and attractions, large and small. Wether with an escorted Day Tour or just a solo trip there is so much to see and do to get off the beaten path - just for day!
We have done the round-up for you of the ten best day trips from Connecticut.
---
New York City
Ellis Island | Statue of Liberty | Empire State Building | Central Park | Brooklyn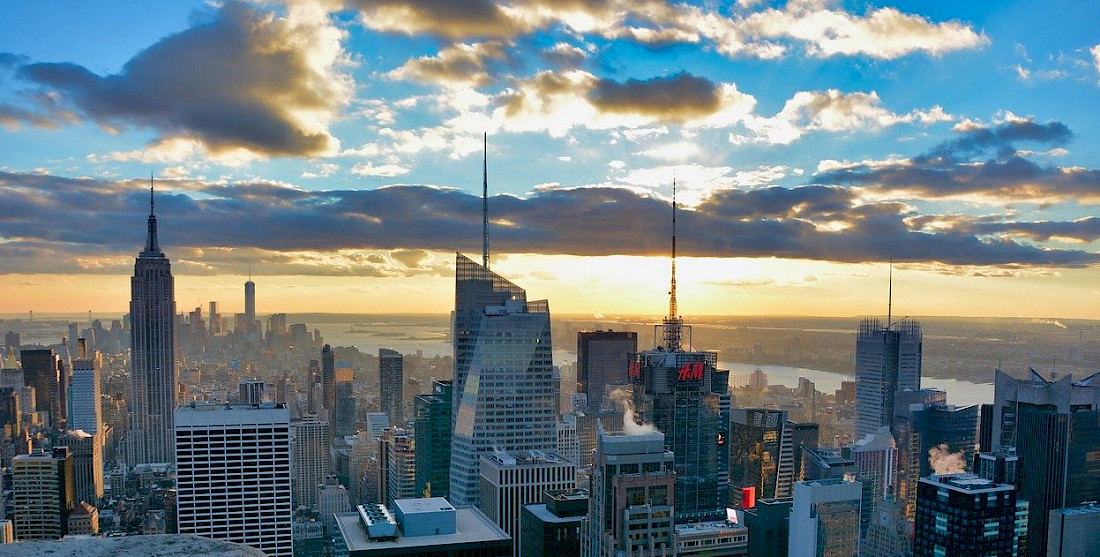 Depending on where you are in Connecticut, New York City can be within an easy hour drive especially from Fairfield County. Once in "the city" there is so much to do from exploring world class museums to taking in a show on Broadway. One of our favorite day trips, Cultured New York, includes the best New York has to offer with the opportunity to visit two museums of your choice. We know you have worked up an appetite to the next stop is Chelsea Market where you can munch your way through Manhattan and, afterward, catch up on some retail therapy. One usually doesn't associate wildlife and New York City, but one of the best zoos in America is the Bronx Zoo. It is so much fun for all ages.
Hudson River Valley
The Hudson River Valley is scenic and so easy to reach from Connecticut being within two short hours away. The Hudson River Valley is known for its unspoiled natural beauty, elegant homes, national landmarks, and wildlife. So hop aboard a Hudson River cruise ship for a day away and watch the magnificent landscape glide by while having a delicious three-course lunch.  A prefect way to end our day trip is to visit America's oldest winery for a wine tasting and tour the historic atmospheric underground wine cellar that houses more than 200 oak barrels in a crested stone vault.
The Hamptons
If you love and are missing the English countryside, don't miss our day trip to Long Island and the Hamptons that is within one and a half hours of most of Connecticut. On this day trip tour Old Westbury, an English style manor house that combines two experiences in one! The magnificent garden beckons for a stroll, and sets off the beautifully appointed mansion that makes you feel as though you are in the Cotswolds. We end our tour with a scenic ride out to Montauk Point for stunning seaside views of Long Island Sound that seems to stretch endlessly into the horizon.
Newport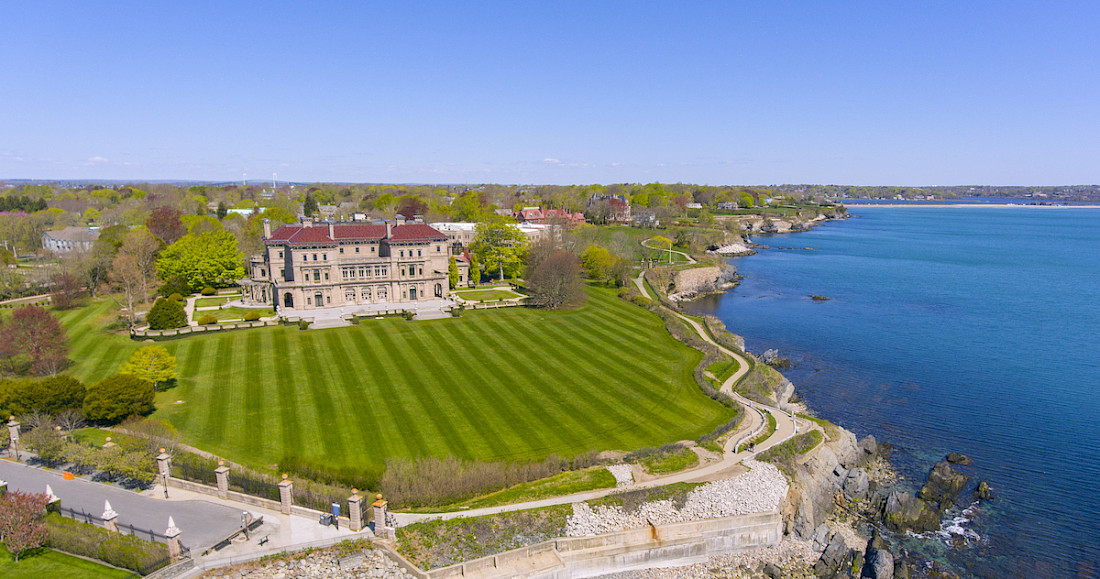 Leaving from the New London area, Newport, "America's First Resort Town" with its opulent mansions and stunning cliff walk is only an hour away and easily within two hours from the rest of Connecticut.  This is a destination is beautiful throughout the year. Touring the mansions in the spring look for  daffodils at Blithewold and enjoy a daffodil festival. Summer in Newport is pure magic that takes you back to the gilded age with beautiful gardens in full bloom and mansions decorated with lavish floral bouquets. Autumn's mantle of foliage show the mansions in a burnished time-mellowed light, and winter's splendor is when the mansions are festooned with amazing decorations sure to get you in a holiday mood. We always include lunch and free time on our day trips of Newport so you can absorb the unique beauty of this very special destination.
Providence 
Did you know that you can enjoy a taste of Italy in Providence on a day trip that is an hour away from most of Connecticut? Start your day on a behind-the scenes tour of the Federal Hill District, named one of the best "Little Italy's" in America, and bring your appetite! Indulge in a sumptuous traditional Italian lunch that is capped off with a Gondola ride in an original Venetian Gondola through the heart of Providence, named the "Renaissance City," on the Woonasquatucket and Providence Rivers. You will be transported to Italy only two hours or less from Connecticut… now, "That's Amore!"
Block Island 
Just a short ferry ride away from New London, this Rhode Island gem is like stepping back in time. A favorite pastime is to have a lobster roll on the long shaded terrace of the National Hotel that faces the harbor and watch the boats come in. Main Street is brimming with specialty shops and restaurants and is so much fun to explore. In the late afternoon, it is always nice to relax on the beach after visiting the iconic Block Island Lighthouse. Besides walking, one of the best ways to get around the island is by bike, so if you are energetic, try taking one around the island, the scenery is stunning. At the end of the day, if you have worked up a thirst shopping or biking you might want to unwind on terrace enjoying a cocktail and the gentle sea breeze…maybe a day trip is not long enough - after all! 
Boston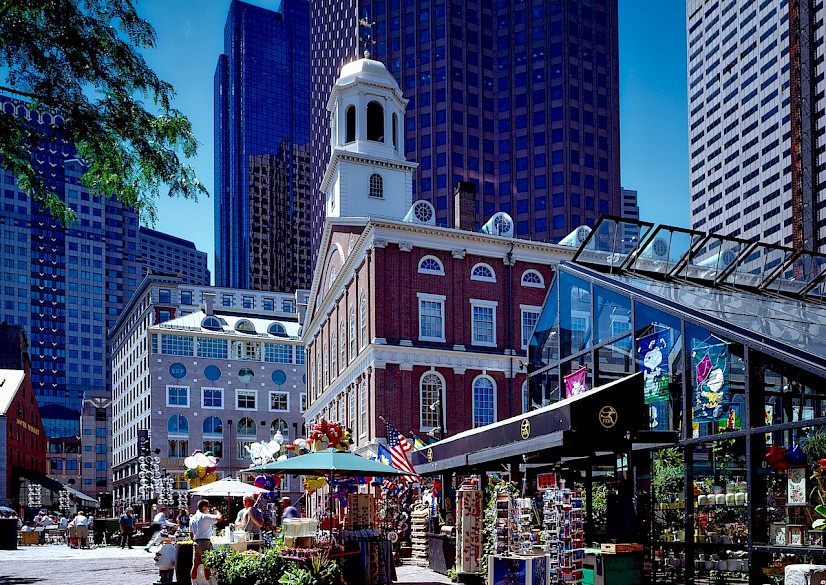 The largest city in New England Boston, Massachusetts is just two hours from most of Connecticut and well worth a day trip. Start the day at the Isabella Stewart Gardner Museum, where you will be transported to Venice with its lavish decor, sculptures, and paintings that  compose one of the finest private art collections in the country. The museum is also the site of one of the world's most famous unsolved art heists- that gives the tour of this museum a dash of intrigue and excitement!  If you have worked up an appetite, head to Little Italy, a section of Boston that is popular around the world, or stop at Faneuil Hall and Quincy Market, all three spots are foodie paradise. To walk off lunch stroll the Freedom Trail that links 16 sites to the American Revolution or shop till you drop on Newbury Street in Boston's Back Bay neighborhood where specialty shops and eateries are located in classic 19th century brownstones.
Salem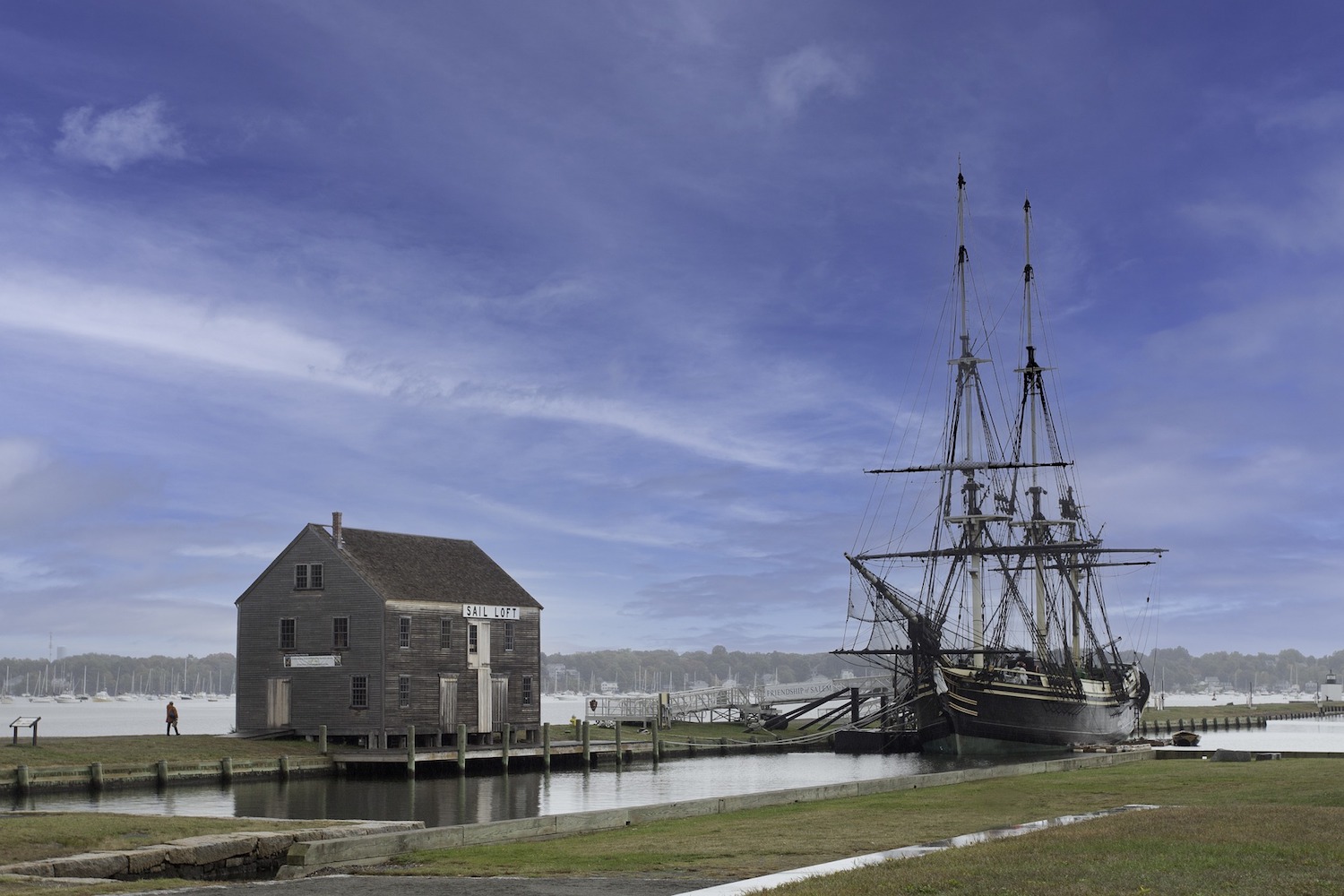 Just north of Boston and just over two hours or so from Connecticut, Salem is unique to New England and spooktacular any time of year! At the Salem Witch Museum you will be transported back to the reign of terror and hysteria of the 1690's through an intriguing multi-sensory presentation. One of the best displays delves into the way witches have been viewed through the centuries and details what modern witchcraft is like. Afterward, don't miss the photo op by the statue of Elizabeth Montgomery, who played Samantha Stephens on the TV show Bewitched that was filmed right here in Salem. If you haven't had your fill of witch's pop into the Witch's Dungeon Museum where professional actors reenact the sinister historical events of the 1690s. Salem is a perfect day trip for lovers of history, fantasy, legends and lore.
The Berkshires
Newport isn't the only New England town that has a history that dates back to the gilded age…the serene beauty of the Berkshires, within 45 minutes of Litchfield has been a mecca for the rich and famous, artists, actors, and musicians for centuries. A tour of Ventfort Hall, located in Lenox, was once owned by Sarah Morgan, sister of the illustrious JP Morgan. Today the house celebrates the Gilded Age in a fascinating museum that covers American life in the second half of the 19th century when wealthy families like the Morgans, Duponts and Vanderbilts built summer homes away from New York City.
To stay in the mood, lunch on the terrace at the Mount, a turn of the century home that author Edith Wharton built. Leaving Lennox, head south to Stockbridge, for a stop at Naumkeag, one of the original gilded shingle-style cottages of the area. Wander through a wonderland of eight acres of meticulously landscaped grounds including the famous Chinese Garden and forty acres of woodlands, meadows and pastures. For a change of pace, as you are heading out of Stockbridge toward Great Barrington back to Connecticut, don't miss Asia Barong, the largest Asian art gallery in America with more than 25,000 pieces in stock from large Buddhas, Spirit Houses from Thailand, traditional structures from Sulawesi, to Indian temple doors, Balinese puppets and exotic jewelry.
Southern Vermont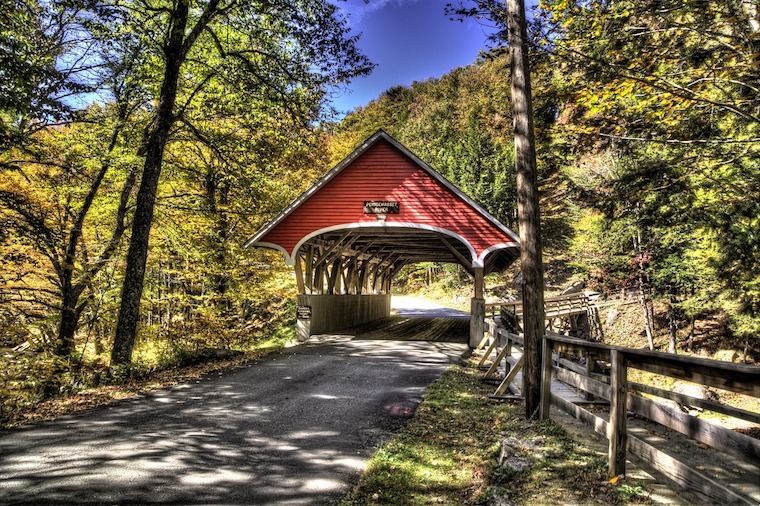 Just over two hours away, Southern Vermont is a perfect day trip north of Connecticut. And, if you love to bake, a visit to the King Arthur Flour Company, in Norwich, Vermont could be in your future! Founded in 1790 in Boston, and now located and company owned in Vermont, this is America's oldest flour company and boy do they know how to bake! Along the way, a stop at the Simon Pearce Company is a must where you can shop for tableware (for your newly baked goods) and watch glass being blown. No visit to Vermont is complete without a stop at a country store, we like the Vermont Country Store that dates to 1946 and offers items that are charming, useful and, nostalgic.