10 Countries that Love Americans
Americans are warmly welcomed all over the world. These 10 countries are ones that have that special 'extra' bond with the USA. 
"People don't take trips, trips take people."
– John Steinbeck
Half the fun of traveling is the experience of meeting new people. That said, all of us want to feel welcome when visiting a foreign country. One of the most common questions asked is, "where are you from?" and, "How do you like it here?" Most of the time people's eyes light up when you say you are from the United States. Some people like to practice their English with you, while others ask for travel tips about the best places to visit in the States. Most of all, they are very curious about the American way of life.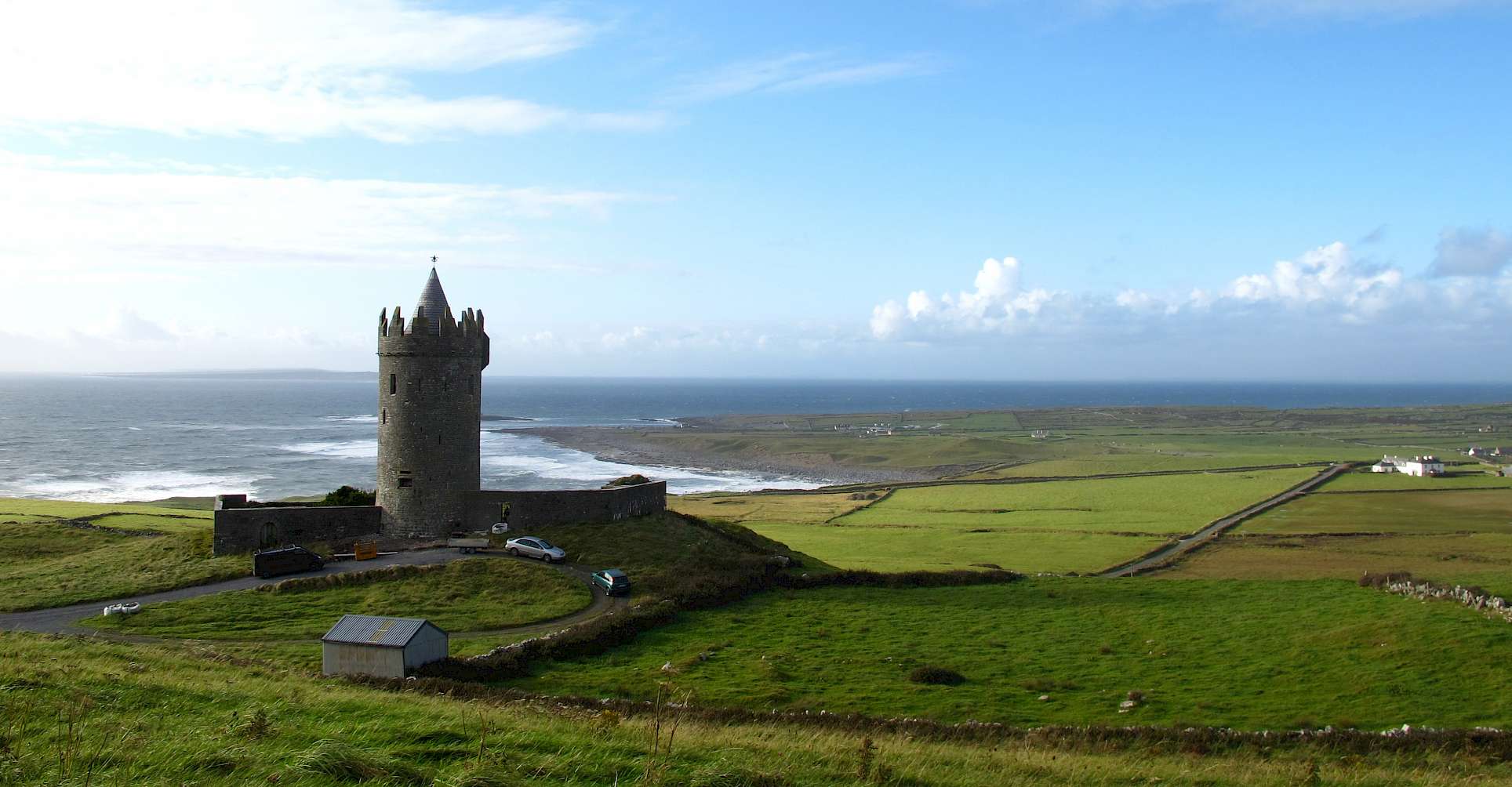 According to a variety of sources, including a new study by the Pew Research Center, we have rounded up a list of ten countries that view Americans favorably and welcome them with open arms. We have not included all countries in these studies, but have chosen destinations by their favorability factor towards American visitors.
---
Poland
Why They Like Visitors from the USA | In Poland, according to the Pew Research Center, 73% of the Polish people interviewed have a favorable view of Americans. In Warsaw, you will find American-style hotdogs and hamburgers. American TV and Hollywood movies are watched avidly. Poland has been one of the most pro-Americanized countries in Europe for decades, as they look to the United States as their benefactor and ally, stemming from the United States being an early sponsor of their independence in 1918. A more recent shared success, was America's support for the Solidarity movement. In addition, there is a strong Polish-American community in the United States, with many people that still have family living in Poland.
What to See | Explore Krakow, the gem of Central Europe. Visit Krakow's medieval square, the second largest in Europe, or the preserved remains of the infamous Auschwitz-Birkenau concentration camps, then take in the colorful cities of Wroclaw and Torun before heading to the bustling seaside town of Gdansk.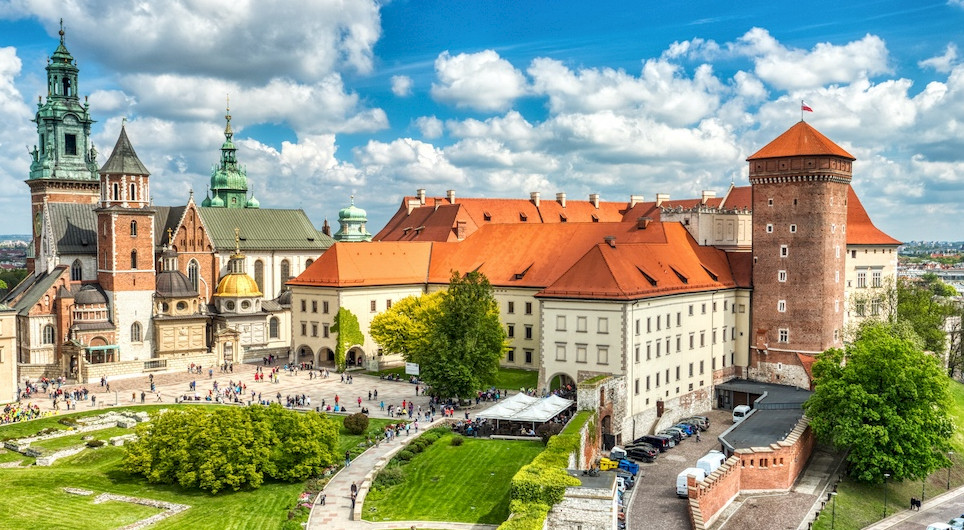 ---
Italy
Why They Like Visitors from the USA | According to the Pew Research Center, 63% of Italians interviewed have a positive view of Americans. In general, Italians respect Americans and always welcome them as friends. They adore the curiosity of American tourists in regard to experiencing Italian culture, and they love the way that Americans enjoy their food. Another strong connection is historical; they are grateful to the United States for saving the country from total chaos at the end of WWII. Americans are also in love with the Italian culture, and that should be no surprise as there are approximately 17 million people of Italian ancestry living in the United States.
What to See | Americans have had a love affair with Italy, from the gorgeous hillside city of Tuscany to the sun-spangled coastline of Amalfi, Italy enchants. Experience the cradle of the Renaissance in Florence, Sienna, and Pisa and the splendor of Rome. Explore the sun-drenched coastline of Amalfi visiting Sorrento, Capri, Naples, and Positano, then get a taste of the ancient world by walking through the ruins of Pompeii.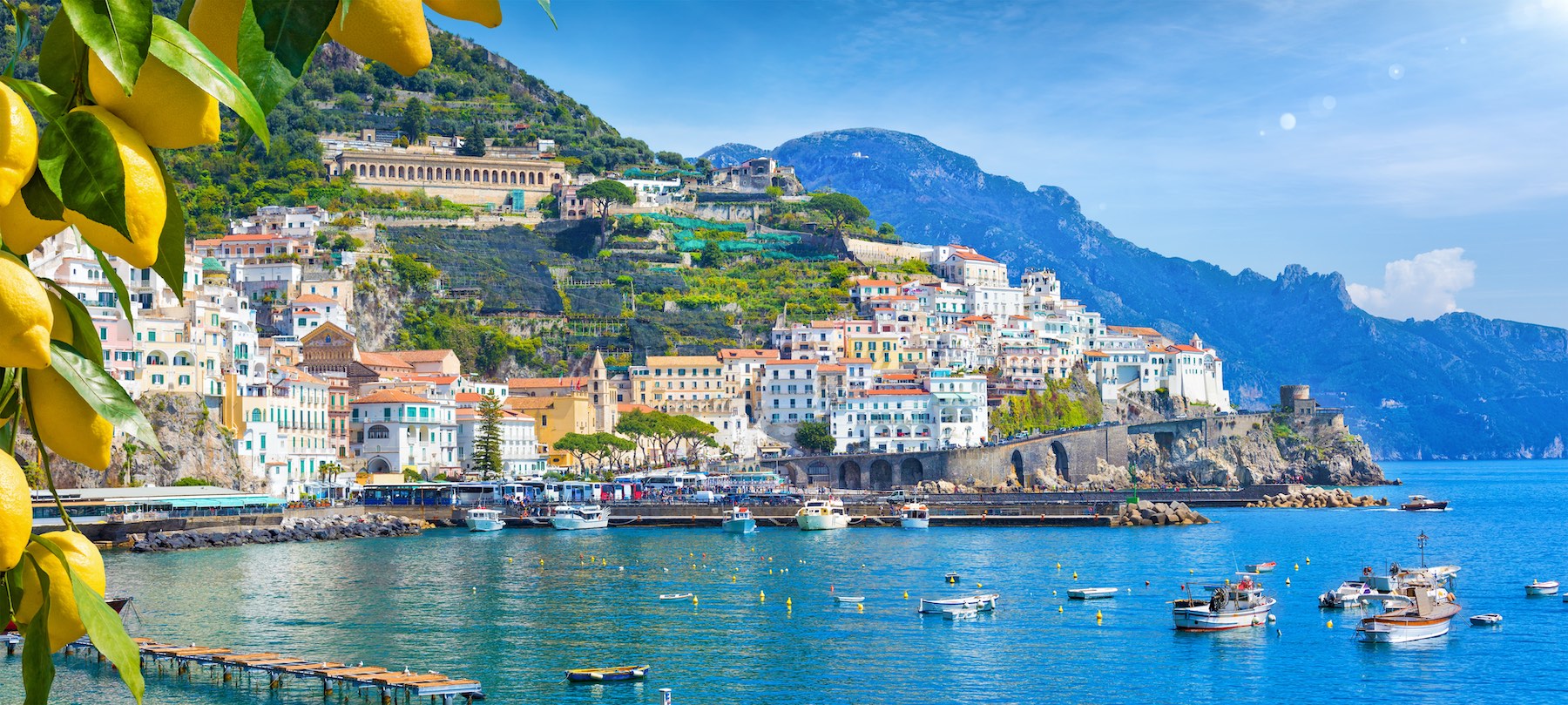 ---
Vietnam
Why They Like Visitors from the USA | There is strong support for American tourists in Vietnam, with 84% of those interviewed by Pew Research Center positively inclined toward Americans.  The Vietnamese give visiting Americans such a warm welcome that many feel very comfortable, almost "at home" when visiting this country. There is a great appreciation in South Vietnam for America since they tried to help establish a democracy. In the North, there is no resentment - after all the U.S. was just one brief invasion the country has experienced over thousands of years. The Chinese, Japanese and French, among others, stayed much longer and destroyed as much as they contributed to local culture. In a nutshell, the Vietnamese are incredibly forgiving and welcoming.
What to See | Experience the vibrant cities of Saigon and Hanoi, and the rich heritage of the Mekong Delta. Unwind in the beauty of the Perfume River and watch the sunset in Halong Bay. Explore quaint fishing villages that look as though they are lost in time as the jungle-covered mountains surround them. Don't miss shopping for arts and crafts in one of Vietnam's many colorful markets - it is fun, lively and an unforgettable way to meet the locals.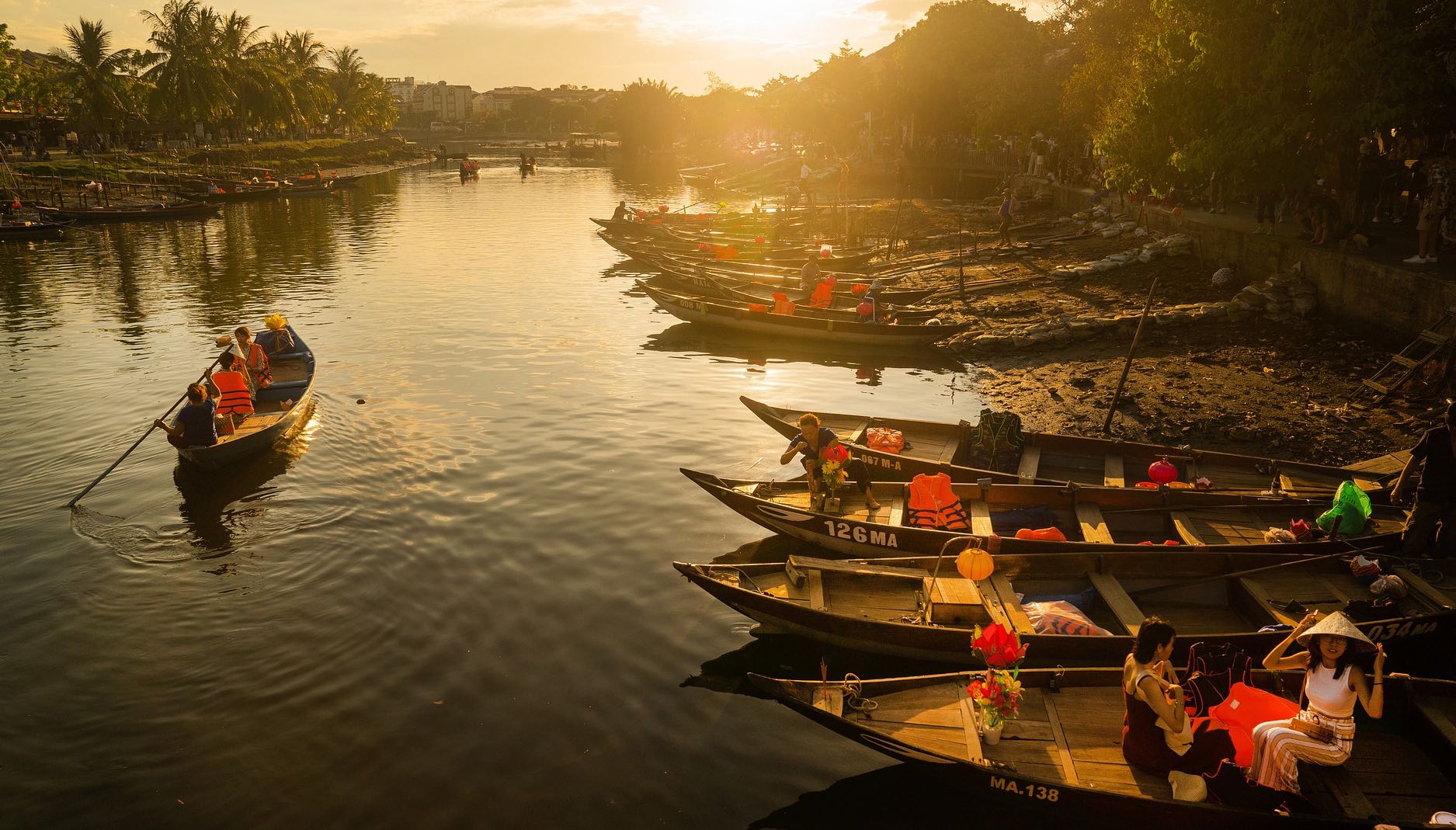 ---
Japan
Why They Like Visitors from the USA | 58% of Japanese agree that they like Americans. As a matter of fact, most Japanese love Americans and American culture and are excited to meet travelers from America! In general, especially young people, feel that there is more freedom in America than in Japan. They are curious about what you are doing, where you are from, and what sort of things you like to do. Many young people are absorbed in American culture - music, fashion, food, and even baseball! They are kind and want to know about you and about your family. The Japanese love to go out to an 'izakaya', or local bar, that is a great way to strike up an interesting conversation.
What to See | The Land of the Rising Sun is a haven of magnificent wonders, from the skyscrapers of Tokyo to the serenity of zen gardens, Japan is a place where modern minimalism meets ancient teak temples. Take a bullet train to Osaka to explore the Dotonbori Canal, a popular food, shopping, and entertainment area; then head to Nata, where many 8th century temples and shrines are located. Visit the Peace Memorial in Hiroshima before heading to magical Kyoto to visit the Nijo Castle and the winding streets of the Higashiyama District. End the day with a relaxing Japanese tea ceremony, a ritual that goes back centuries. If you time it right, the Japan cherry blossom celebration in the Spring is a flowering event like no other.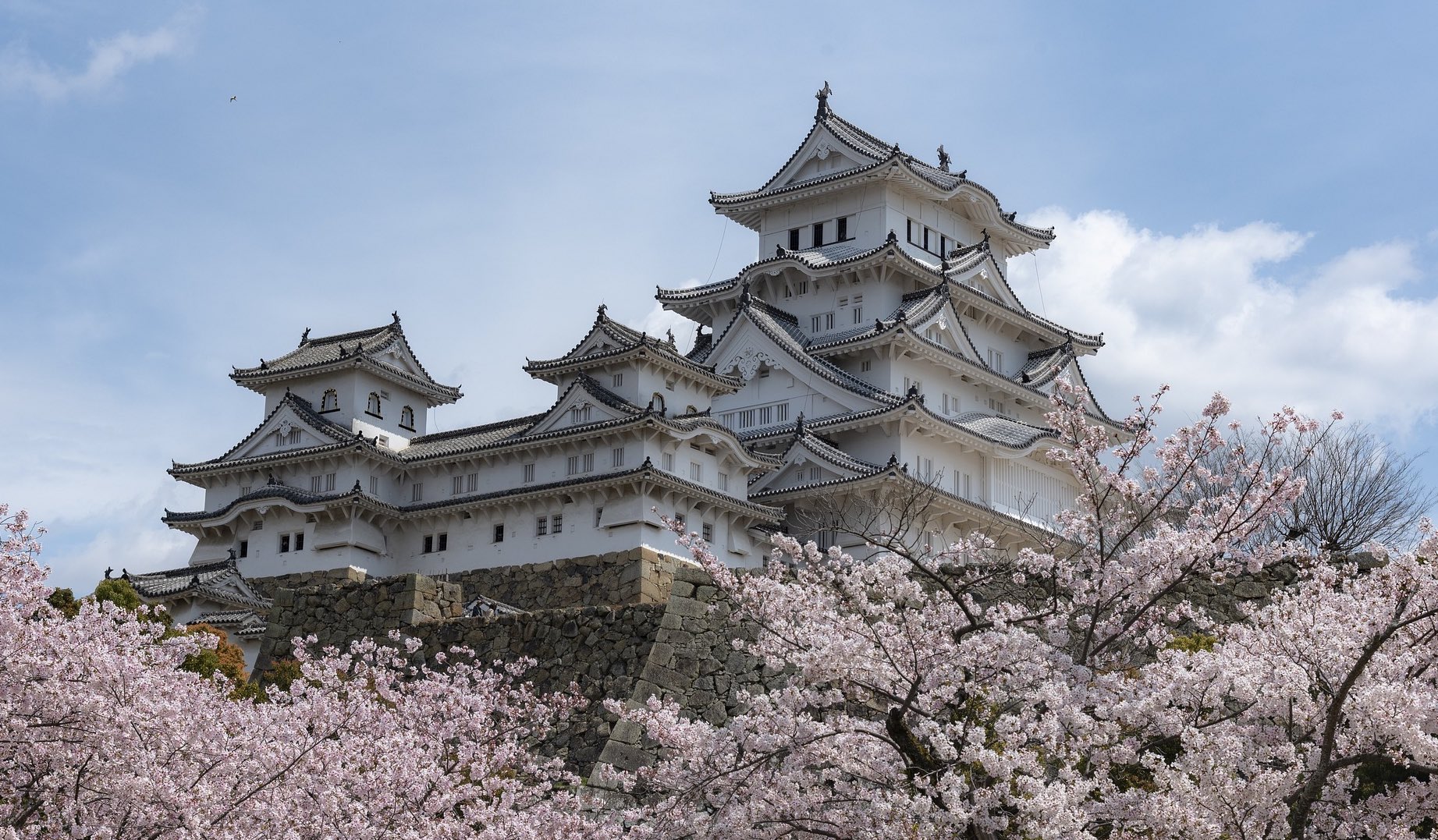 ---
Philippines
Why They Like Visitors from the USA | In general, the people in the Philippines love Americans with 78% having a favorable view according to the Pew Research Center study. Filipinos are the most Americanized people in Asia. Part of the close bond with the US is the result of a treaty signed back in 1898 called the Treaty of Paris. Spain ceded the Philippines to the US for $20 million, replete with a mock war between Spain and the U.S. to show that the U.S. won. That is history, but be assured, Americans are welcome here. Filipinos greet visitors by saying "Feel at home!" to ensure that visitors enjoy their stay. Hospitality is a trademark of Filipinos.
What to See | Long idyllic beaches and islands, vibrant festivals, and world-renowned natural wonders, like the underground river and rice terraces, are just some of the reasons to visit. Manila, the "pearl of the orient," is a bustling historic city with many things to do and see including museums, parks, theaters, malls, and fabulous restaurants. The city of Vigan dates back to the Spanish colonial era, and is a World UNESCO Heritage site that is full of Asian-European architecture with winding cobblestone streets lined with shops and restaurants. The Chocolate Hills look like something that Willie Wonka would have dreamed up and is just one of the natural wonders found in the Philippines.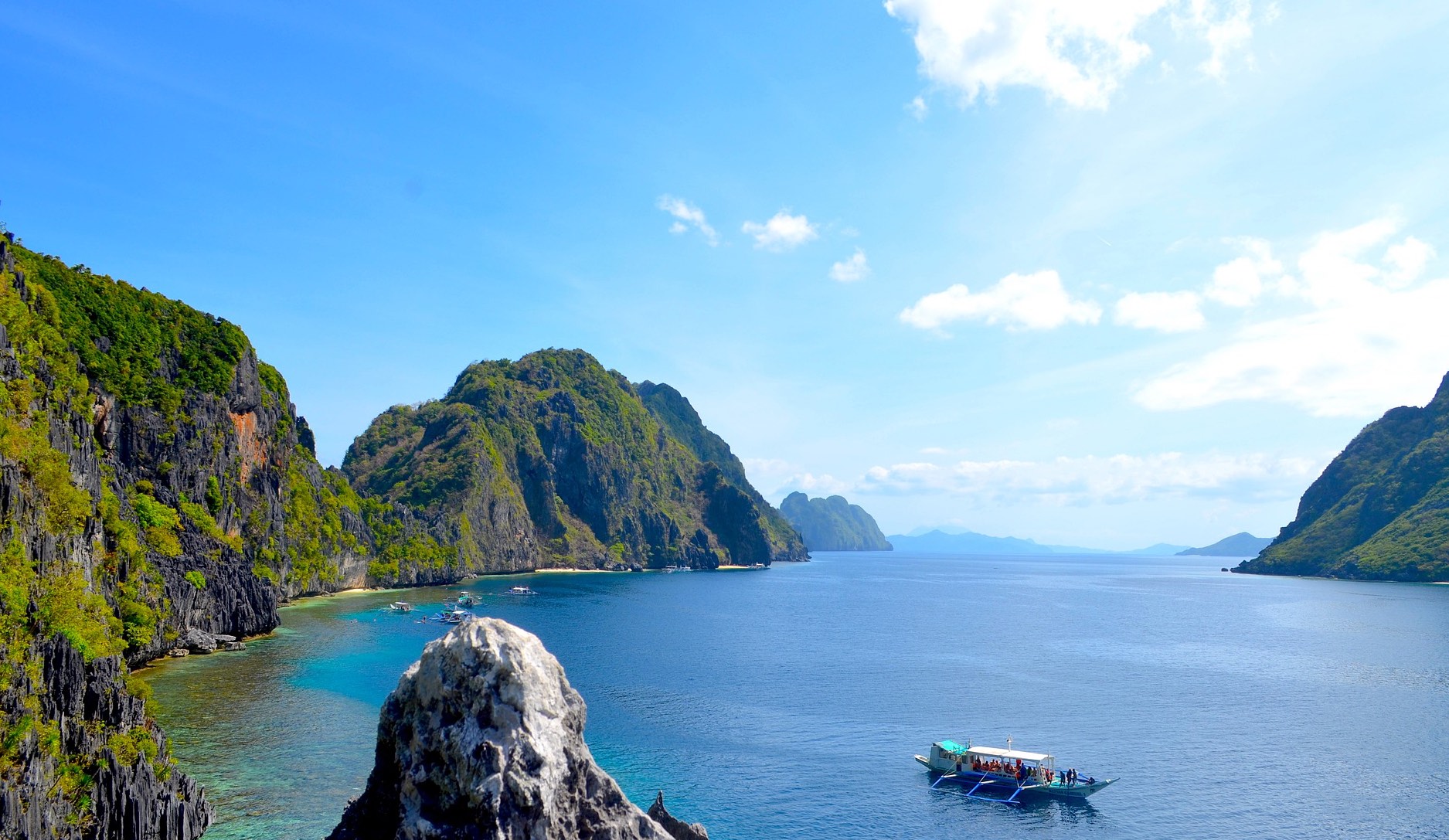 ---
United Kingdom & Ireland
Why They Like Visitors from the USA | The U.K. is an easy place for Americans to travel and we are always welcomed. It is easy to have fun and lighthearted conversations with people from the U.K., especially in pubs! The Brits enjoy American enthusiasm for how old some of their palaces are. Over recent years many people from the US have moved to England and many people from the UK have moved across the pond. There is an exceptional bond between the two countries, including similar values, culture, and common language making this one of the friendliest and easy countries to visit.
What to See | There is just so much to see…castles, historic gardens, art, architecture, food, fashion, and tea with clotted cream and scones…the United Kingdom offers an experience of a lifetime. Ireland's beauty has inspired artists, writers, and visitors for centuries with its magical landscape and friendly people. From the vibrant city of Dublin and the untamed beauty of the Dingle Peninsula to the majestic Cliffs of Moher and the scenic beauty of Galway Bay, you will be immersed in the beauty of Ireland. At the remote village found on Achill Island, you will be lost in time. As you drive through Connemara you will understand why so many movies were filmed here.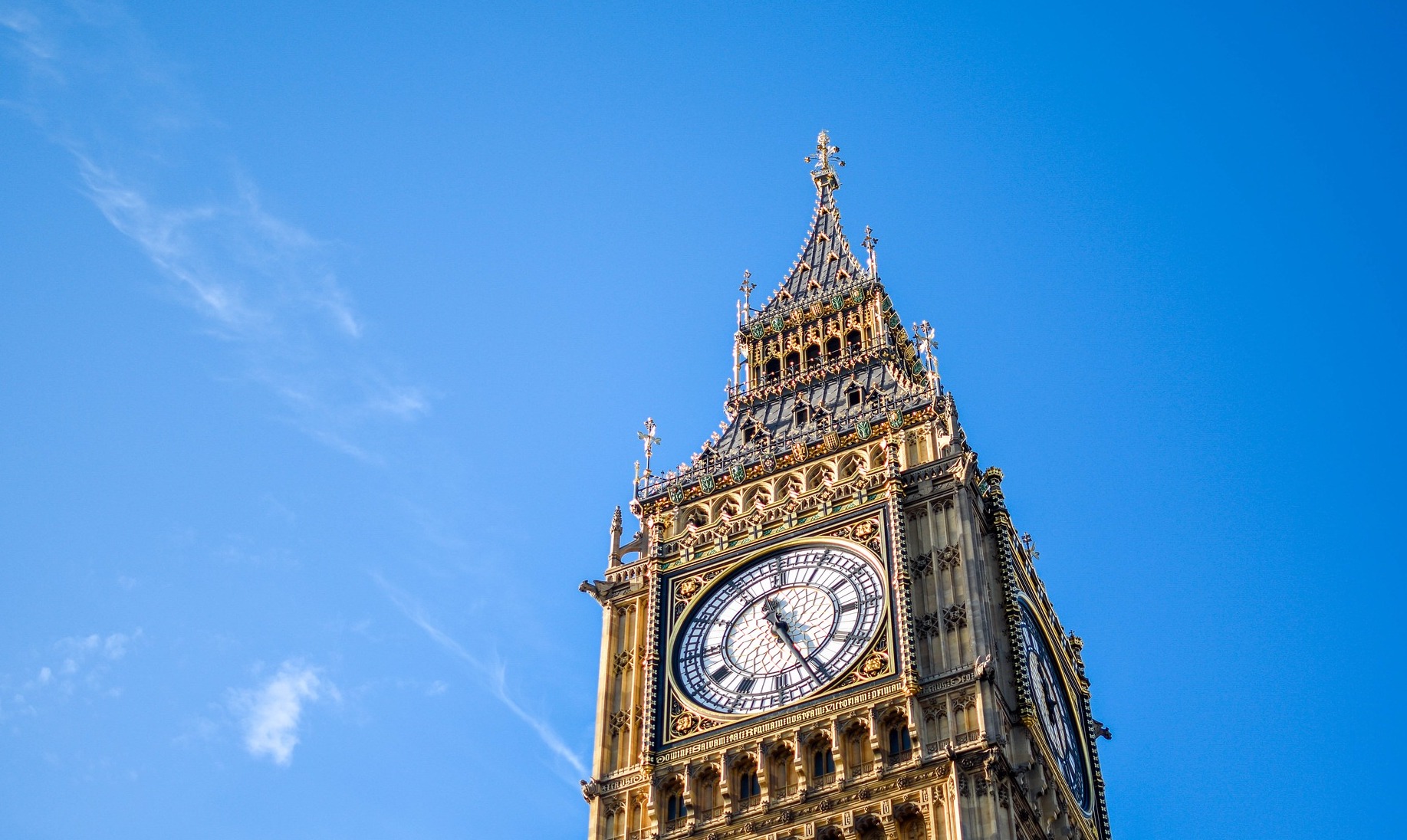 ---
Canada
Why They Like Visitors from the USA | Our neighbors to the north are famous for their friendliness and hospitality. America shares a common border with Canada, which is one of the longest in the world. Canada is more than just our neighbor, it is more like a beloved relation since many Americans are also of Canadian descent, and some of us have family living there.  It is an easy country to visit as we share similar values and, Canadians will often switch to speaking English when they see we are struggling with French. A few words in French, out of respect to the culture, will go far!
What to See | Canada's mix of vibrant colorful cities like Quebec, Montreal, and Toronto enchant and beguile with their food, friendliness, shops, museums, and architecture. The great outdoors, that is Canada, is splendid from the majesty of the Canadian Rockies to the serene beauty of Banff and the ecological wonders and wilderness of Canada's National Parks, there is something for everyone to experience while enjoying the company of our friendly neighbors to the north.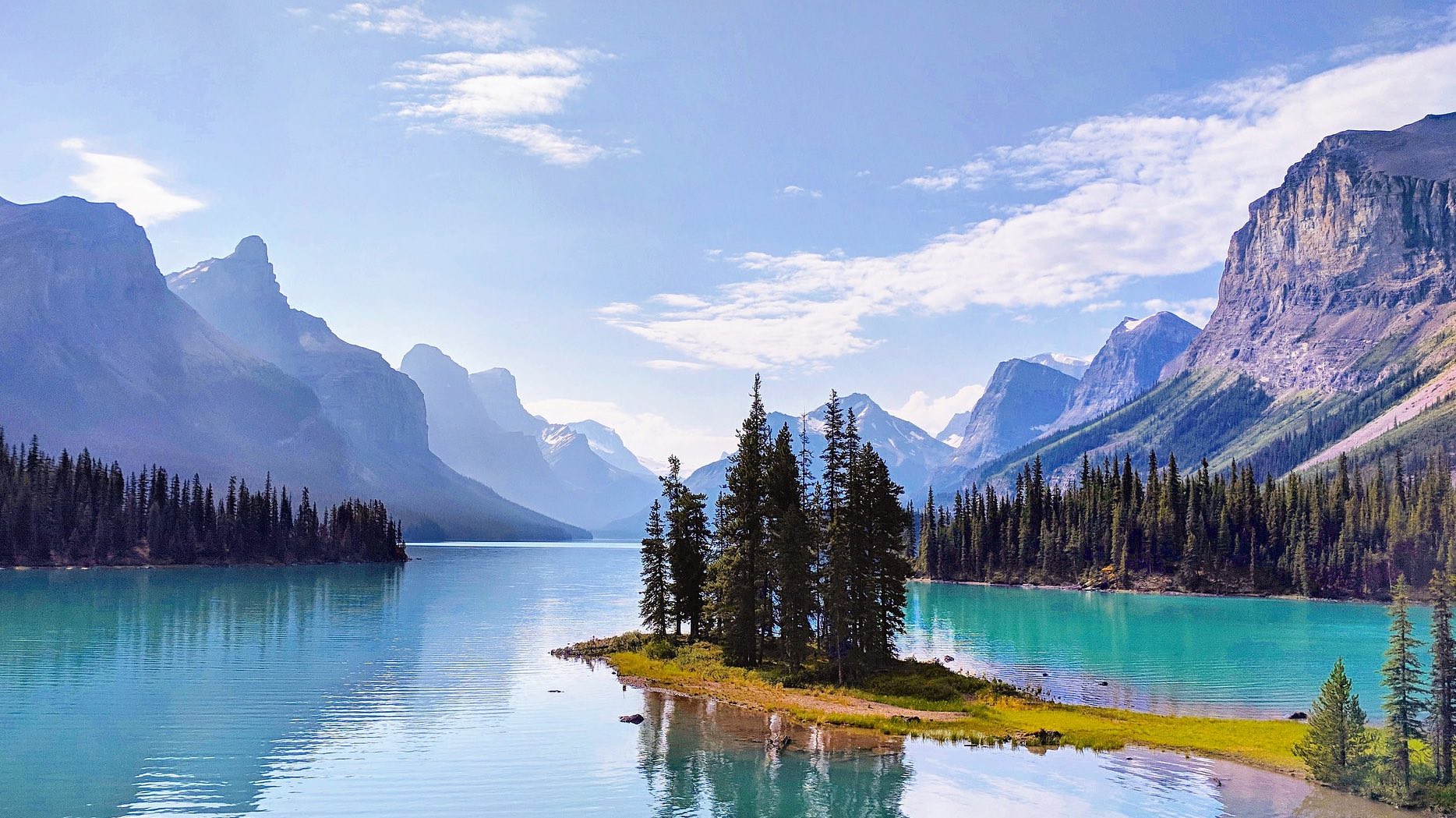 Tours to Canada     Canada Destination Guide
---
Brazil
Why They Like Visitors from the USA | According to the Pew Research Center, 72% of Brazilians look at Americans as favorable. Brazil is known for its gregarious and energetic population. It is one of the biggest countries in the world that has very few American tourists. Even though Portuguese is the main language and English is not widely spoken outside of Rio or Sao Paulo, Brazilians will find a way to communicate.
What to See | There are more than 1500 beaches making Brazil a sun lovers paradise. Carnival in Brazil is just WOW with its outrageous costumes, street dancing, parades, and parties that carry on until dawn. And, then there are the natural wonders that range from the amazing Amazon Forest, a haven for biodiverse ecotourism, to the thundering Iguazu Falls that leaves visitors awestruck by its' power.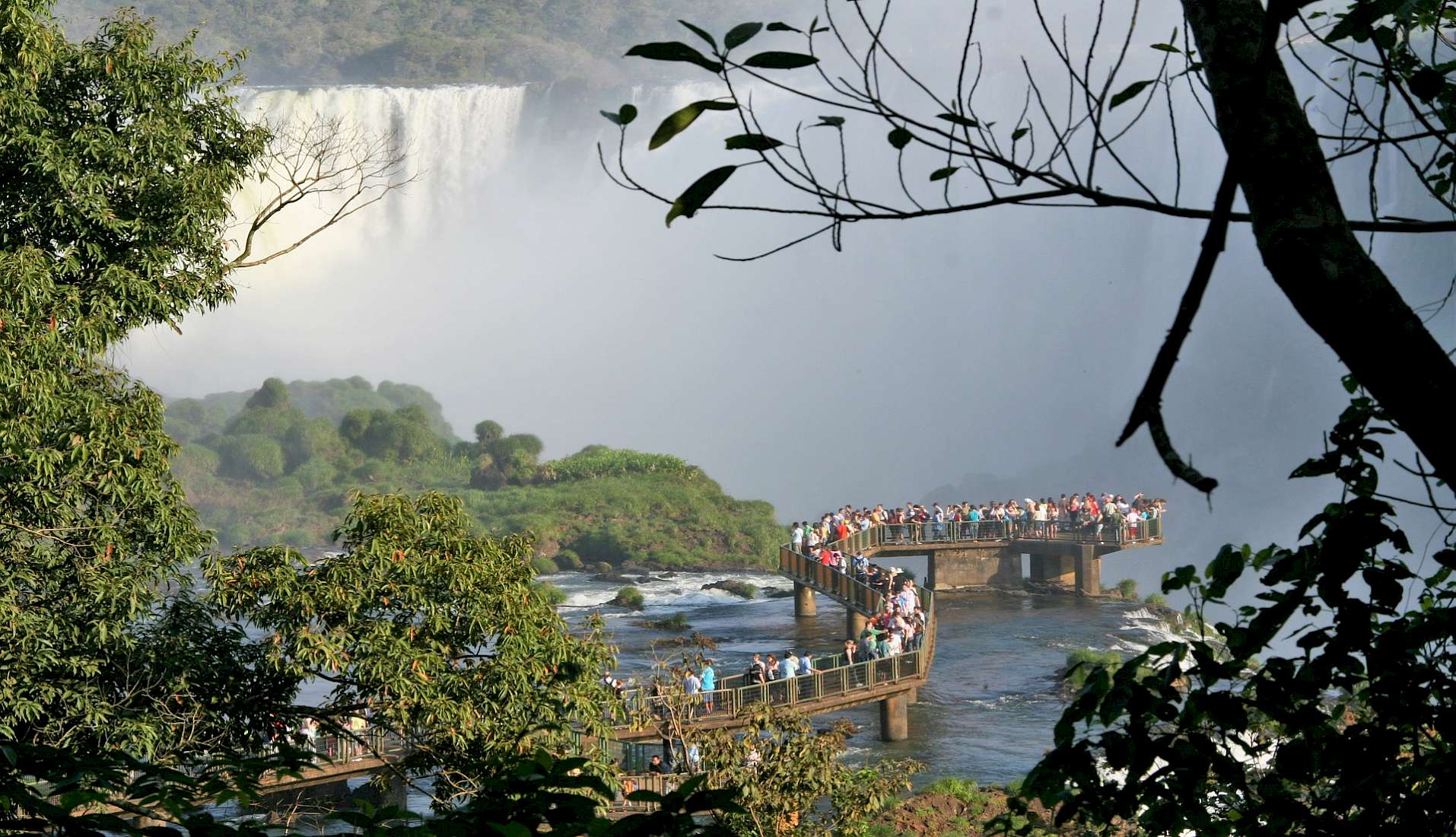 ---
Israel 
Why They Like Visitors from the USA | In Israel, 81% of the people look favorably to Americans. Most Israelis believe that Americans are pro-Israel. Many consider Americans a bit naive when it comes to shopping because everything in the markets is negotiable. Israeli culture is heavily influenced by American culture, especially in the form of movies and TV. English is widely taught in school so communication is fairly easy. Many Israelis feel that Israel is the 51st state. Always expect a warm welcome, but be prepared to bargain!
What to See | Israel offers a cultural and historical experience of Biblical proportions. Tel Aviv is a modern vibrant city that is so interesting to visit. The Old City of Jerusalem offers an epic number of attractions from the Temple Mount, and the Church of the Holy Sepulchre, to the Western Wall and the Mount of Olives. No visit to Israel is complete without a visit to The Dead Sea and Masada, an ancient city located on an isolated cliff in the Judaean Desert.

---
Columbia
Why They Like Visitors from the USA | According to the Pew study, 51% of those interviewed in Columbia have a favorable outlook of Americans. Columbian culture is naturally friendly and family orientated and they love American visitors. After years of civil strife, tourism is now a top industry in the country where they have taken extreme measures to make visitors feel welcome, and have even established an entire police division to protect tourists. Because of the strong relationship between Columbia and the U.S., all you need is a passport and a return ticket to enter the country. Many improvements in the tourism infrastructure have been made, like the new cable car network in Medellin that helps visitors get around this rambling old city with ease.
What to See | Columbia is an amazing land of contrasts with an interesting history and a rugged and dramatic terrain for outdoor adventures. Columbia is one of the most biodiverse countries in the world with 51 national parks that range from coral reefs to deserts to rainforests. Cartagena is a UNESCO world heritage site because of its walled city center and rustic Spanish Colonial buildings. The Rosario Islands, off the coast, are one of the most important coral reefs in the Caribbean. Bogota, the capital of Columbia is a sprawling city at the foot of the Andes Mountains offering a mix of traditional and chic modern neighborhoods. The city of Medellin is Columbia's new hotspot, set in an area of great natural beauty. The cities nightlife, museums, and festivals along with a new modern and inexpensive transportation system make this city a must!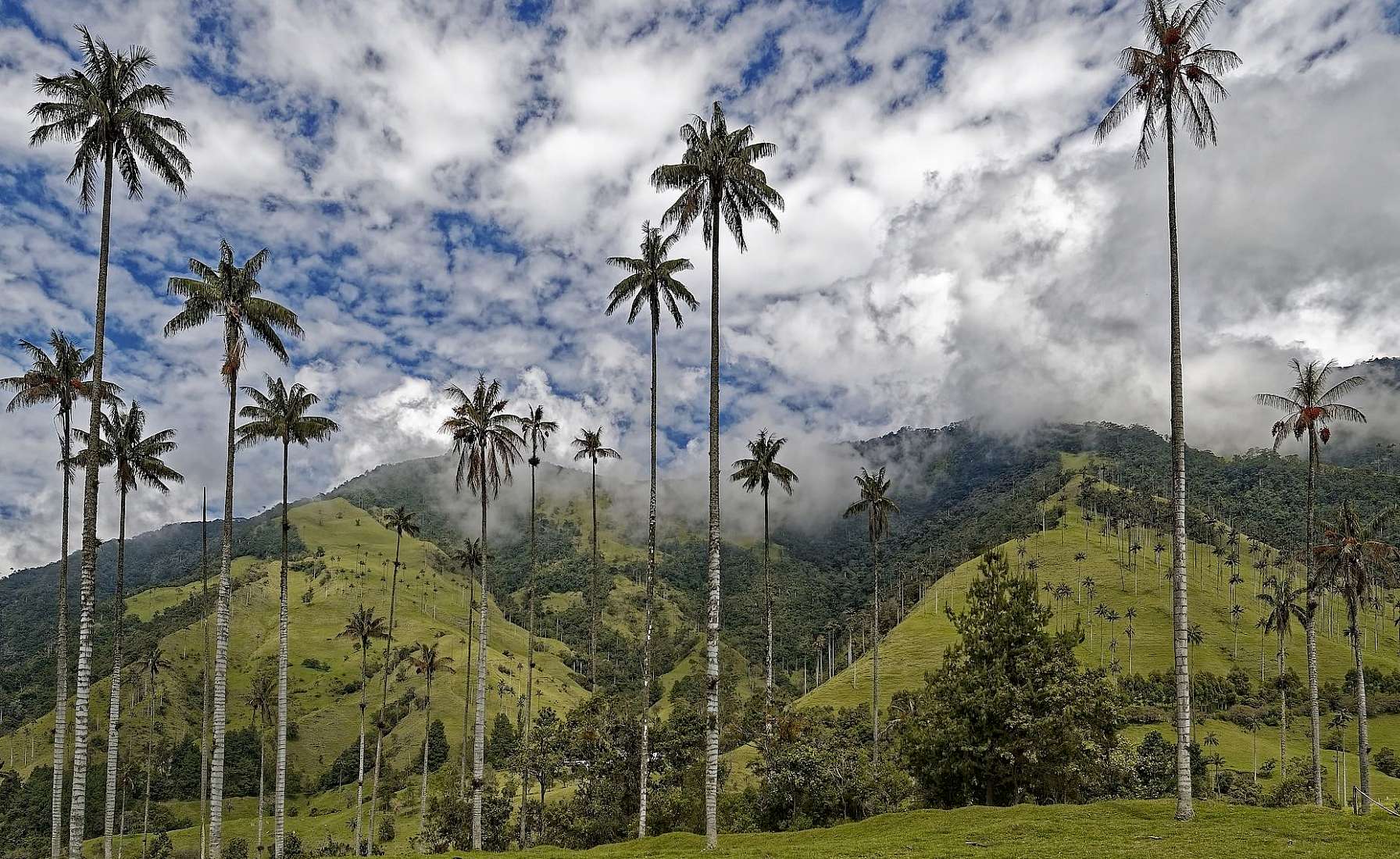 ---
Discovering and experiencing new cultures and people is one of the best parts of traveling. Despite what one may hear, Americans are welcomed everywhere with open arms. That is crystal clear! These destinations are just a few that truly celebrate their relationship with the U.S.A. and tend to have strong, cultural connections. If you are weary about going it alone to any destination, an escorted tour is a great idea.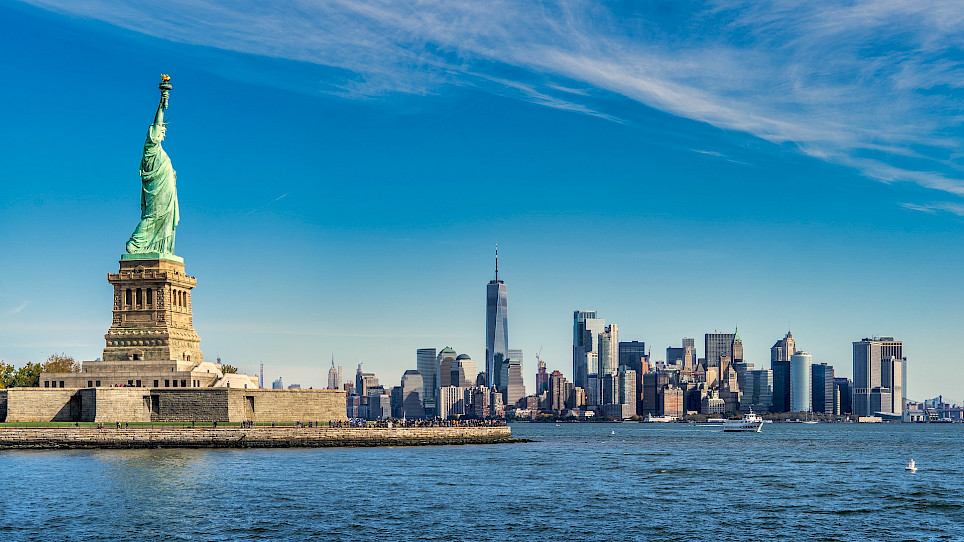 ---
Why Tours of Distinction?
We are a service orientated escorted tour operator that believes in unique experiences, fun and everything travel.
Family Owned     |     Over 500,000 Travelers Since 1971     |     Custom & Scheduled Departures      |     Mostly Inclusive
Learn More (/why-tours-of-distinction/what-makes-us-distinct/)