Step Back in Time with Tours of Distinction
There is something that is irresistible about visiting a place that makes you feel like you have hopped into a time machine. America has a countless number of towns that evoke a bygone era where it feels like time has stood still. The kind of town where you slow down and smile more. The kind of town that has a story to tell.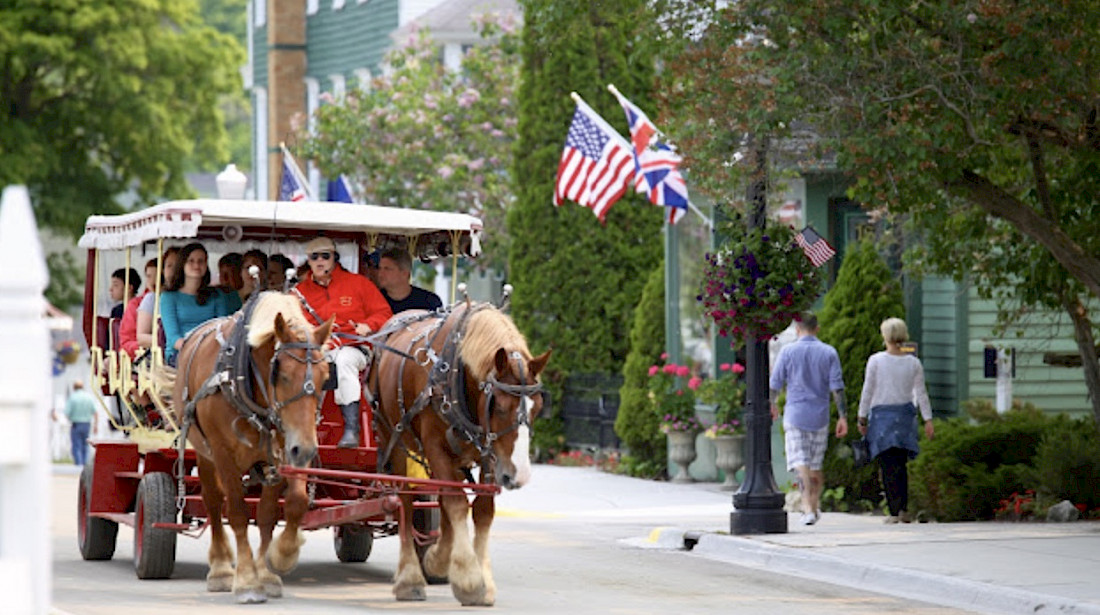 ---
If you have always dreamed of going back in time, it isn't as hard as you might think. We have put together our list of top towns across America that can transport you to the past, giving you a glimpse of what life was like many years ago.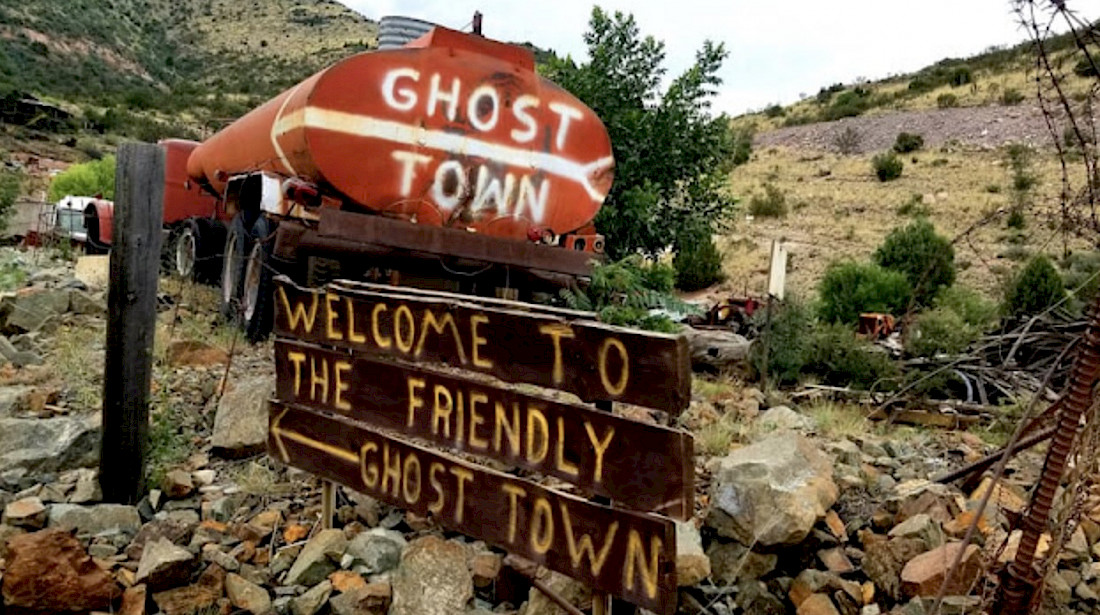 Jerome, Arizona
Founded in 1876, and called the "Wickedest City in the West," Jerome was once home to the wealthiest mine in the world owned by one man. By the 1920s, Jerome had 37 saloons, 13 bordellos, and four churches. It was the largest producer of copper, gold, and silver in Arizona until all the mines closed in 1953 when it became the largest ghost town in the west! Today visiting Jerome is like stepping back in time. Much of the architecture has not changed in more than 100 years. Many of the buildings have a storied past and are in various stages of restoration housing businesses, art galleries, and the largest kaleidoscope shop in the world.  One notable section of town is the "Cribs District" located across the street from the "English Kitchen," a back alley where all the buildings were part of Jerome's famous "prostitution row." The Sliding Jail, the Mine Museum located in the building that was formerly the Fountain, one of the many saloons in the town, and the Douglas Mansion at the Jerome State Historic Park, are top attractions. ToD's Kicks on Historic Route 66 tour includes a stop in Jerome.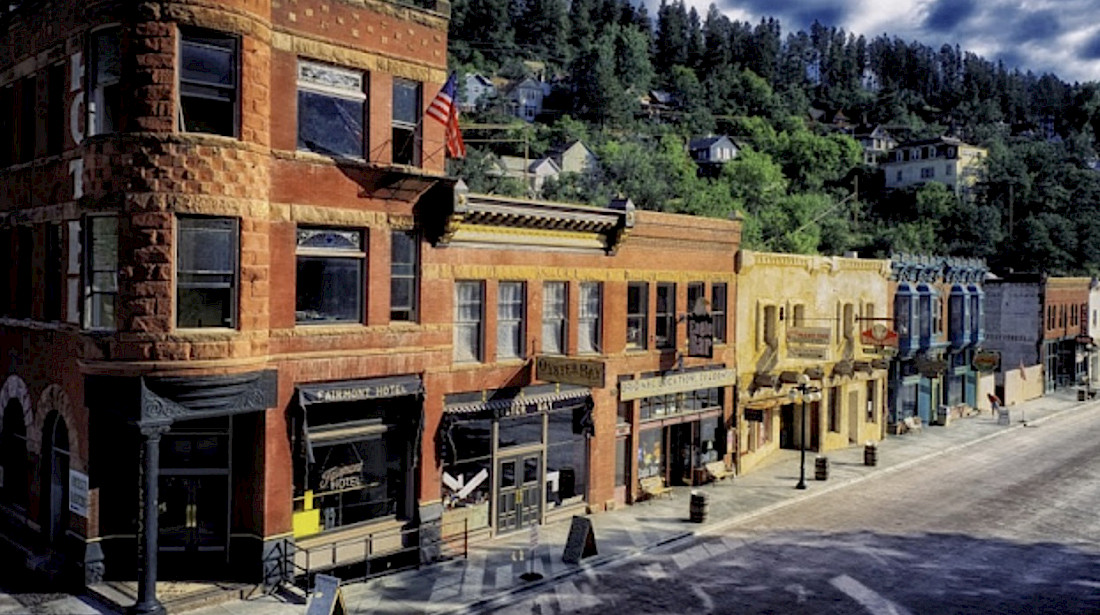 Deadwood, South Dakota
No Rules. No Regrets. That has been Deadwood's motto since the town was established in the 1800s Gold Rush era. Today, history is everywhere! Take, for example, the Old West Trading Post, the building where Wild Bill Hickok was shot down (and some say, he still haunts the place), or Saloon #10, a living history museum that is also a saloon and casino. It has a chair above the door that Wild Bill was shot in. The Adams House, one of the finest Victorian mansions west of the Mississippi is a time capsule back to 1862, the year it was built. Today, it looks exactly the same as it did when Mrs. Adams walked away from it in 1934 after her husband's murder. Exhibits detail the mysteries, tragedies, and dreams of Deadwood (no pun intended). A supernaturally fun experience is a ghost tour of Mount Moriah Cemetery or, the historic Fairmont Hotel where you will learn about some of Deadwood's most infamous residents like Calamity Jane and Wild Bill Hickok.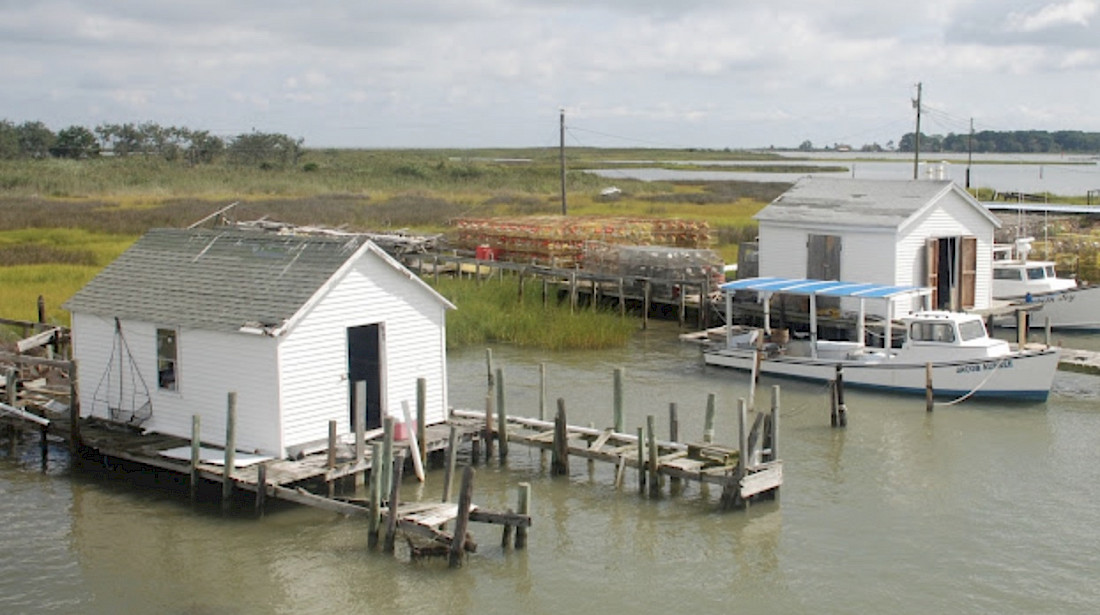 Tangier Island, Virginia
Located in the Chesapeake Bay, Tangier Island, listed on the National Registry of Historic Places is a historic fishing village of waterman shanties, windswept beaches, and marshes. It is an island where most people get around by bicycle or golf carts, and a place where some of the old-timers speak a distinctive dialect of American English that sounds a bit British. The island is one mile wide and three miles long with a one-lane Main Street that is a mile and a half.  It is home to a close-knit community, many with names of either Crickett, Parks, Pruitt, or Thomas that don't mind sharing their heritage with "mainlanders." Visiting here gives people a unique glimpse of a way of life unique to Tangier Island that has developed over 250 years since the first Colonists settled in the 1770s. The only way to visit Tangier Island is by boat, which has helped to maintain its authenticity. A recent report estimates that Tangier Island is sinking because the Chesapeake Bay is rising. The island may be lost within 50 years…so if this destination is on your bucket list, plan on visiting soon.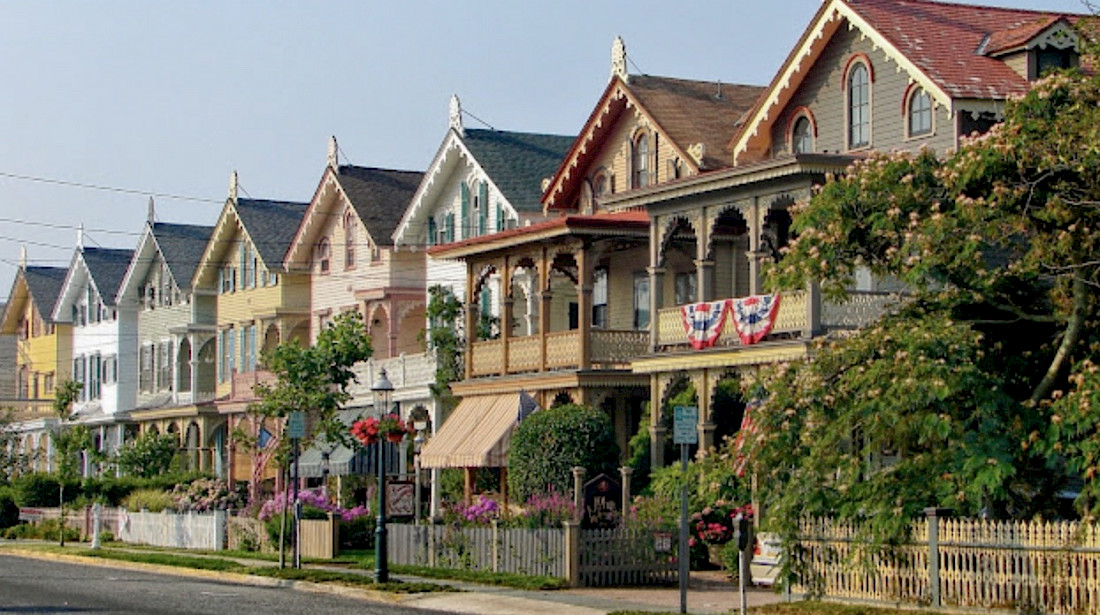 Cape May, New Jersey
Perched at the southernmost tip of New Jersey, Cape May in all its Victorian splendor is America's oldest seaside resort.  It started out as a vacation community in the 19th century and, is considered to have the largest collection of Victorian homes in the country.  At less than three square miles, Cape May is easy to navigate on foot. Start with a walk on the historic two-mile paved Promenade and bask in beautiful sea and town views. Make sure not to miss Washington Street which is pedestrian-free. Here, you will find historic gems like the Colonial House Museum, the Washington Inn, circa 1846, which resembles Mount Vernon, and the Southern Mansion circa 1860, set amid award-winning gardens. On Hughes Street, stroll past tidy homes, brick sidewalks, and white picket fences. If you like colorful porches and lovely residential homes, take a walk along Columbia Avenue. For whimsical gingerbread, cottages take a walk along Gurney Street and, to see the stunning red gabled Queen Victoria, circa 1871, now a bed and breakfast, head to Ocean Avenue. For the ultimate step back in time, take a horse and carriage ride through Cape May's historic district and, let your imagination soar.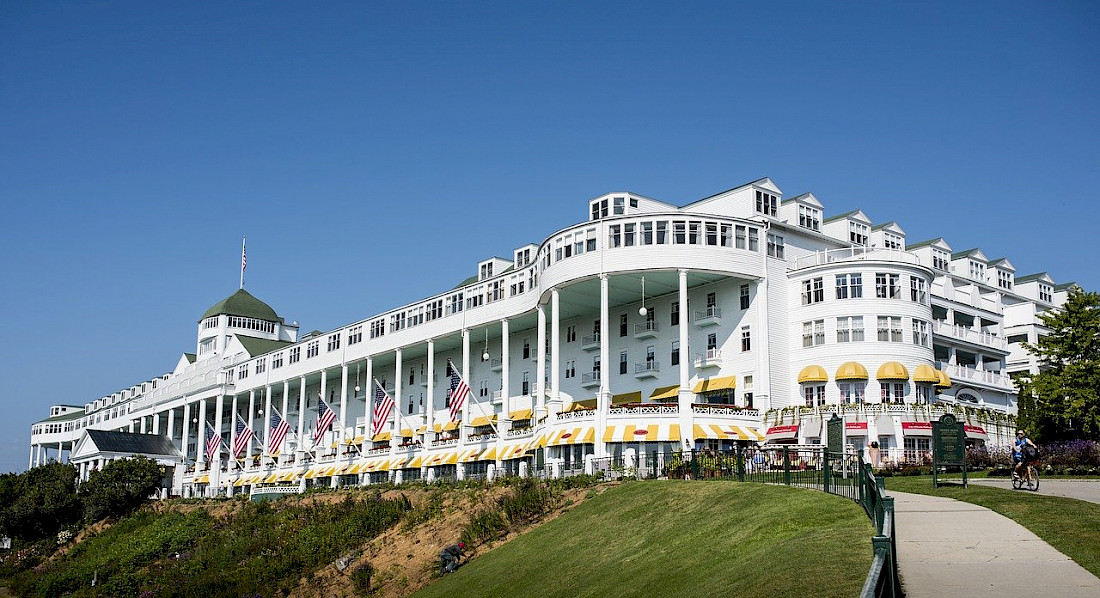 Mackinac Island, Michigan
Visitors to Mackinac Island come to step back in time… and have done so for many years.  Mackinac is a place where you hear the clip-clop of horses as they pull carriages around the island - cars have been banned since the 1800s. Mackinac is undeveloped and unspoiled - and has been named, "the world's friendliest island" by Travel and Leisure - once you visit you will understand why. There is something refreshing and rejuvenating about visiting Mackinac… it truly is a "National Treasure" because it is a "living" and "thriving" Victorian village that has been endearing for centuries!  It's no surprise that the classic movie, Somewhere in Time was filmed here at the queen of Victorian Era resorts, the Grand Hotel.  To indulge in the romantic ambiance, enjoy a horse and carriage ride through the historic district, and, afterward, savor high tea at the Grand Hotel…where it is easy to imagine, you are somewhere back in time.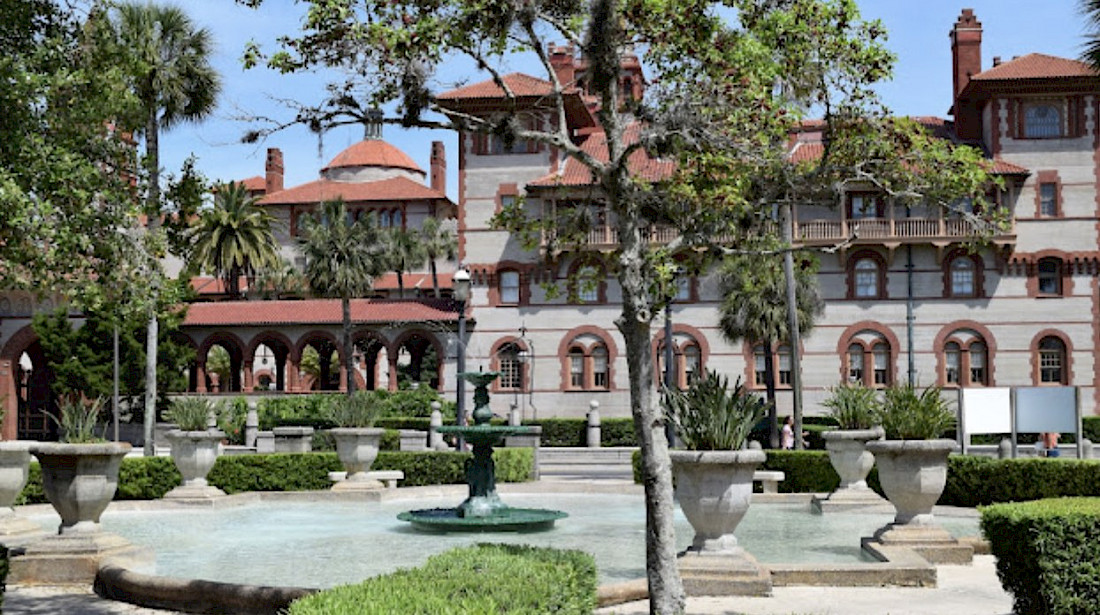 Saint Augustine, Florida
History buffs and romantics love Saint Augustine. According to many historians, Saint Augustine is the oldest city in America established by the Spanish in 1565. Cobblestone streets, forts, the oldest wooden schoolhouse, and Ponce de Leon's Fountain of Youth (who can resist that!) are just some of its attractions.  Art and architecture lovers will marvel at the extravagant murals, and Tiffany windows at Flagler College, formerly the Hotel Ponce de Leon in the center of town. Castillo de San Marcos National Monument is the heart and soul of Saint Augustine because it is a reminder of the might of the early Spanish empire in the New World.  This historic fort whose walls are made of broken seashells and coral took 23 years to build (1672-1695) and, today, it is still standing strong. A highlight is the cannon and musket firing demonstrations at the Colonial Quarter inside the fort that makes you feel like you are a resident in the 1700s. To step into a time machine, take a ghost tour of the Saint Augustine Lighthouse and Maritime Museum.  Don't miss a visit to the Old Jail, circa 1891 that was built to blend in with the Romanesque Revival style of architecture in the rest of the city - it may be the most beautiful facade of a "jail" in America.
If you want to step out of the 21st century, and into the past, Tours of Distinction can help you find your era!