Travel Tip Tuesday | Stargazing
Your Tips for the Ultimate Stargazing Experience
If you are headed to Canada be sure to look up at the night sky, it is unforgettable. Wood Buffalo National Park is the world's largest Dark Sky Preserve followed closely by Jasper National Park, which is the world's second-largest Dark Sky Preserve, both are in Alberta, Canada. Restricted artificial light makes the constellations here as well as the Aurora Borealis come to life like nowhere else in the world. Whether you are an avid stargazer or simply enjoy looking up at the sky, Alberta's Dark Sky Preserves are an unexpected highlight of any visit to this region.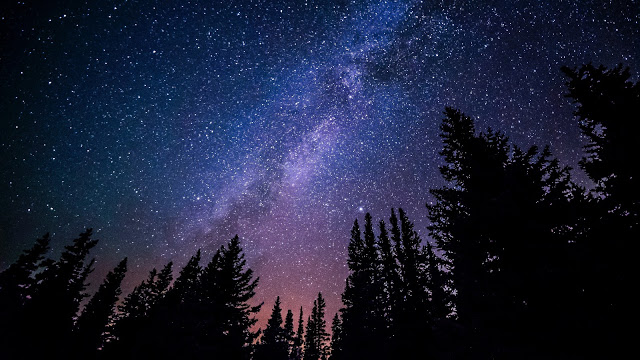 To get the most out of your stargazing, Tours of Distinction has put together the following five tips.
1. Download a star chart to help you locate and identify major constellations. The charts are a monthly calendar of what is visible and where. It also shows moon phases, planet data, and the timing of meteor showers. 
2. According to the Royal Canadian Astronomical Society, some of the best locations for stargazing in Alberta include Pyramid Island, Maligne Lake, Old Fort Point, and the toe of the Athabasca Glacier.
3. Pick up a flashlight that has a red light so you can read your chart. Why a red light? When you are in darkness your eyes adjust to the dim light naturally enabling you to see better. This is called dark adaptation. Red lights don't affect dark adaptation. If you just have a regular flashlight, you can always cover the lens with a red piece of cloth.
4. Bring a pair of binoculars. The Royal Canadian Astronomical Society recommends a pair of binoculars that magnify seven to ten times with objective lenses between 30 and 60 millimeters.
5. Bring a camera with a wide-angle lens that has a low aperture. A tripod is a must for long exposures. There are many places to learn more about astrophotography should you be interested.