Get Your Stargazing on in Canada
Jasper, located in Alberta, Canada is a small town located in the middle of thousands of miles of undeveloped wilderness. It is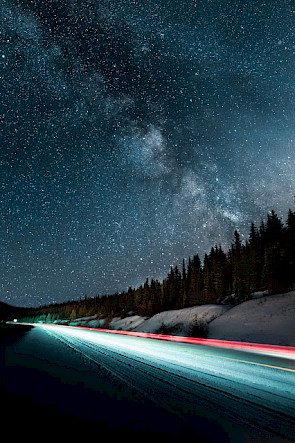 well known for its natural beauty -  glaciers, the rugged snow-capped Rocky Mountains, and wildlife that runs free in this untamed wilderness. What most people don't know is that Jasper has the world's first and second-largest Dark Sky Preserves. I didn't realize this until I looked up into the sky and was astounded by the brilliance of billions of stars. The night sky in Jasper was an unexpected and, almost spiritual highlight of my trip to the Canadian Rockies. 
 In 2011, Jasper National Park was designated a "Dark Sky Preserve" by the Royal Astronomical Society of Canada. The focus of this program is to protect the nocturnal environment. The way this is done is to restrict outdoor lighting at night. A Dark Sky Preserve like Jasper National Park is an area in which no artificial lighting is visible and active measures are in place to educate and promote the reduction of light pollution.
Dark Sky Preserves are special places because, under the backdrop of millions of stars, they reveal the cosmos to us.  I found that looking up into the night sky in all its brilliance was a deeply emotional and spiritual experience. To be able to see the vastness of the universe in Jasper is humbling because it underscores the true grandeur and mystery of the cosmos. After all, there are so many mysteries in the night sky, so many worlds to discover and explore.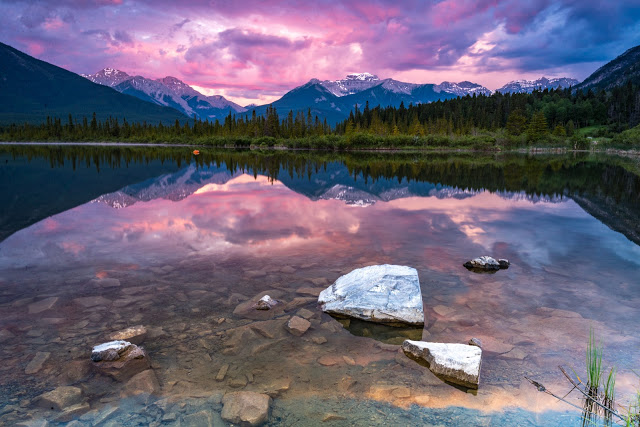 The dark sky experience is one of the unexpected highlights of a trip to Canada's Rocky Mountains and to Jasper. The electrification of the modern world leaves stargazing a dim reminder of what it once was, even one-hundred years ago. At one time, the night sky was an important source of information, especially for the indigenous cultures of North America. It marked the seasons and provided information on when to hunt and when to shelter,  it inspired life lessons, and wisdom, that was passed from generation to generation. Today, for most of us, the vastness of the night sky is lost because of light pollution that is an aftereffect of living in the modern world.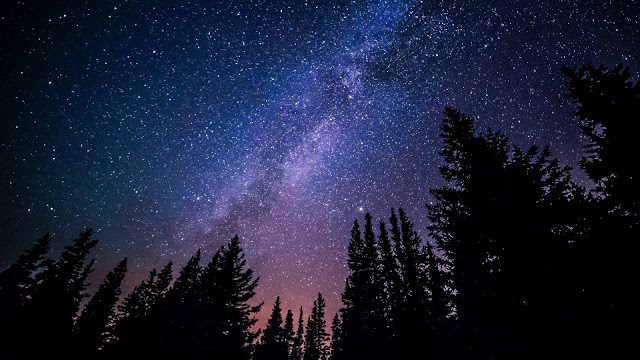 I learned that one of the most popular things to do in Jasper at night is stargazing, nearly everyone does it. The night sky is so beautiful here it is easy to see why everyone does it!  Best of all, you don't need a telescope or astronomy degree to enjoy the night sky. I would suggest that you bring a pair of binoculars and a star chart to enhance your stargazing experience. To download a star chart, click here. I also found it helpful to bring along a red light for reading the star chart. A red light is less distracting to eyes that have adapted to the darkness.  
Outfitted with just a pair of binoculars and my star chart  I was amazed at what I saw. Craters and mountains on the moon were visible as well as the Big Dipper and the Milky Way - that seemed to stretch across the sky like a brilliant river of stars. The night sky here is truly was breathtaking. If you go to Jasper, remember to look up at the stars and bring along your sense of wonder!