Sisi's Secret Garden on Corfu
There is always free time on a guided group tour. And, I like to plan my free time to get the most out of my guided tour. My cruise with Tours of Distinction stopped for the day on the beautiful island of Corfu, and I had some free time.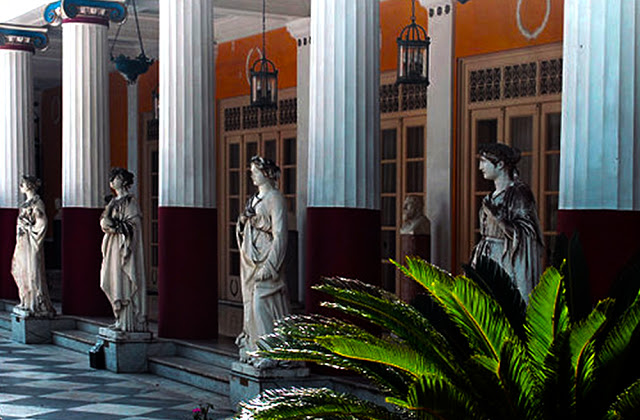 Among the lesser-known Greek islands, Corfu is a gem making it hard to decide whether to stay on the beaches, wander through town…or just sit – eat, and watch the world go by. I decided to go to a palace called Achilleion constructed in 1890 by  Empress Elizabeth, better known as Sisi, Empress of Austria. It is a place where a fairy tale becomes one with reality.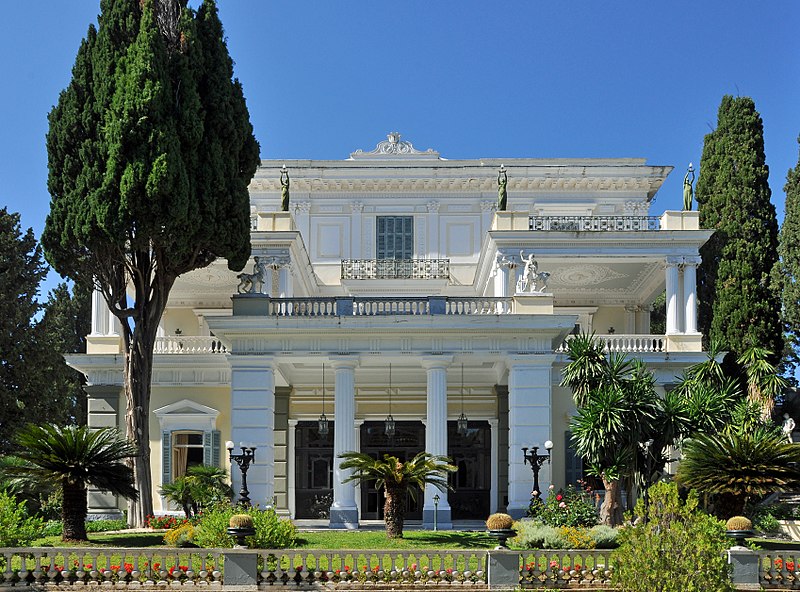 Diana Princess of Wales and Sisi Empress of Austria
A while back I read a book that compared the little known Empress Elizabeth of Austria best known as Sisi, consort of Emperor Franz Josef in the 1880s with Princess Diana of Wales.  Both were charming, beautiful, and charismatic women.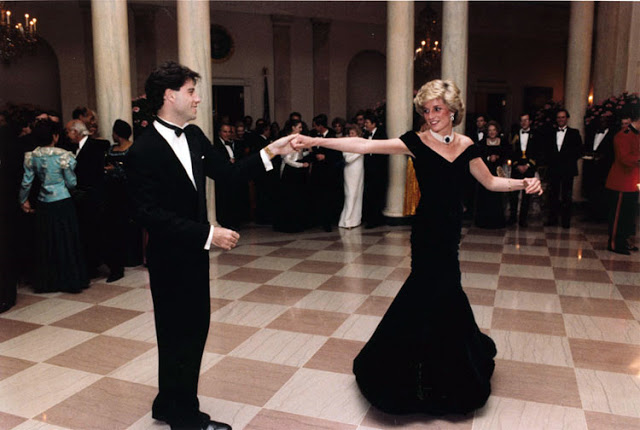 The two lived similar lives even though nearly a century separated them. Both women married at a very young age, had domineering mothers in-laws, and a life that was regimented by protocol. Unlike Princess Di, Sisi had a distant relationship with her children because her mother-in-law took over their education and child care. Sisi was lonely and often left the capital city of Vienna for Hungary to advocate for the rights of her Hungarian subjects. Like Princess Diana, Sisi had her pet projects and one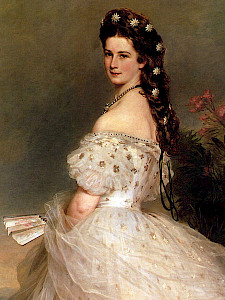 was Hungary where she worked to give them equal footing with Austria with the help of her favorite at court, Count Andrassy.
Both Princess Diana and Sisi had eating disorders, Sisi was a fanatic when it came to exercise and was an excellent horsewoman. Unhappily married both had alleged affairs with flamboyantly interesting men, in Sisi's case it was the dashing Julius Andrassy, a Hungarian Count, and, as we know, in Diana's case it was Dodi Fayed. Sadly, both women met with violent and tragic deaths - Sisi was stabbed to death by an Italian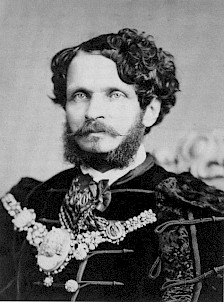 anarchist who was determined to kill someone royal -and, sadly, anyone "royal" would do, and, Princess Diana perished in a fatal car crash.
Sisi - Queen of the Fairies
Much like her favorite cousin Ludwig II, Sisi often escaped rigid royal life by withdrawing from the world. Life outside the court and her interest in getting to know the common people was enormously attractive to Sisi. One of Sisi's biggest adventures was to attend a masked ball in a disguise. This event was so important to Sisi that she wrote several poems about it and even corresponded with a gentleman she met as a result of this adventure that didn't know her true identity. The court always found it difficult to keep up with Sisi's escapades when she would disappear outside of court life and into her fantasies. 
In her poems, she often thought of herself as Titania, Queen of the Fairies. In almost all her poems, her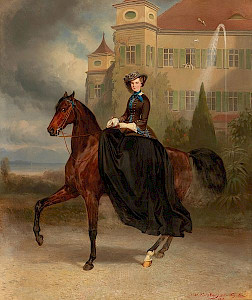 husband, Emperor Franz Josef was depicted as Oberon, King of the Fairies standing by the side of Titania.  All her unsuccessful suitors were represented as donkeys. In every castle where Sisi lived there was always a painting of Titania and a donkey.  Personally, I have to think this is a woman with a sense of self and a sense of humor! Her poems also dealt with dead war heroes of legend with Achilles being her favorite.
Tragedy @ Mayerling
Caught up in a whirl of poetry, escapades, and fantasy, Sisi didn't acknowledge how unhappy her son and heir to the throne, Rudolf was in his marriage to Princess Stephanie of Belgium.  Rudolf had a series of affairs and his latest mistress was the wide-eyed brazen beauty, Baroness Mary Vetsera.  According to official reports of 1889, Emperor Franz Josef demanded that Crown Prince Rudolf end the relationship.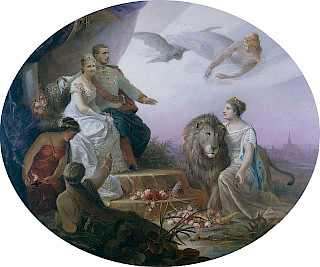 In January of 1889, thirty-year-old Rudolf whisked seventeen-year-old Mary Vetsera away to his isolated hunting lodge, Mayerling deep in the Vienna Woods. This simple whitewashed two-story building crowned with a steep hipped roof and dotted with shutters was the scene of a suicide pack between the Crown Prince and teenaged Mary. Rudolf kept Mary hidden in his bedroom with only one member of his large staff knowing that Mary was at the Lodge. Back in Vienna, Mary's mother, a formidable Baroness was looking for her.  Rudolf was scheduled to attend his sister's engagement dinner and sent his wife a last-minute message telling her he would not be attending as he did not want to travel from Mayerling to  Vienna. The rumor mill started.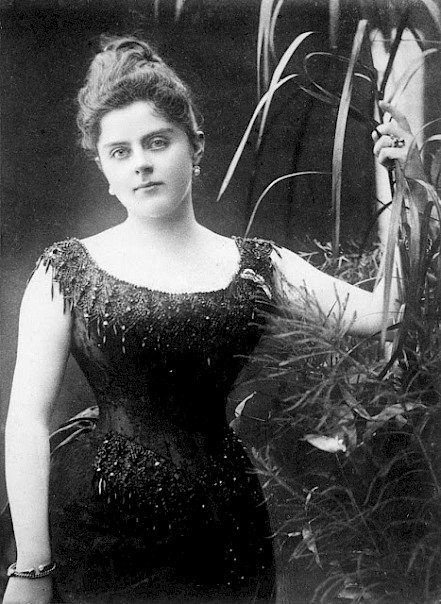 Mary was served dinner in Rudolf's room at Mayerling while Rudolf dined with two old friends talking about the hunt planned for the following day and then retired early for the night. The next morning Rudolf got up at ten past six and asked to have his horses and carriage prepared then closed the bedroom door behind him asking to be woken up at 7:30 a.m. As staff tried to wake the Crown Prince, becoming increasingly worried, Rudolf's valet broke down the door, that was unusually locked from inside, only to find both Rudolf and Mary dead.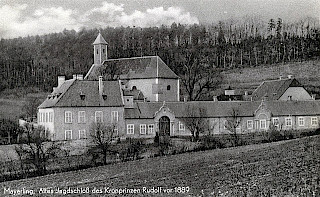 Two theories have emerged, one is that the prince murdered Mary by battering her then killing himself, and the other theory is that a third person came in and killed both of them. The official story was that Rudolf first shot Mary and then himself.  It was difficult for Emperor Franz Josef and his wife, Sisi to admit that their son and heir killed Mary and then himself in a state of "mental unbalance".
Achilleion Palace 
Following Rudolf's death, Sisi's marriage collapsed. Sisi would spend much of her time in England and on the Greek Island of Corfu. From the time of his death, Sisi would wear morning clothes and often blamed herself for not giving him more support.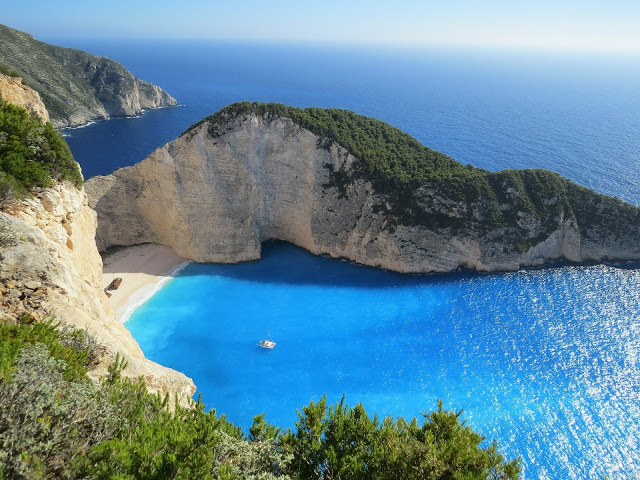 To soothe her grief, Sisi hired Italian architect Raffaele Caritto to build a new castle in the Pompeiian style using relics from Pompeii and Troy in the Museum of Naples for inspiration. She called this castle Achilleion after Achilles because it personified her conception of the beauty of Greece. Elizabeth wrote," for me, he (Achilles) personifies the Greek soul and the beauty of the landscape and people. I love him also because he was so fleet of foot. He was strong and willful, despised all kings and traditions, and considered the masses to be unimportant, just good enough to be cut down by death like blades of grass. His own will was the only thing he held sacred, and he lived only for his dreams, and his grief meant more to him than all of life."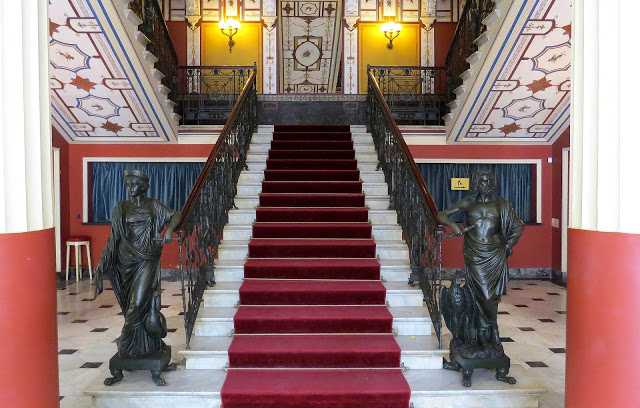 Visiting Achilleion is an inspiring experience especially when you know the story of the woman that built it. The beauty, the lavish interiors, panoramic views, flowering gardens, and statues that overlook the sparkling blue Ionian sea is a tribute to Sisi and her love of fantasy in the twilight of the Austrian-Hungarian empire.
The Gardens Lush and Magnificent
Surrounding me in the "museum garden" are the nine muses in addition to the busts of writers and philosophers that Sisi admired. Everywhere I look there is something beautiful to behold from the colorful peristyle to beautiful frescos depicting Greek legends.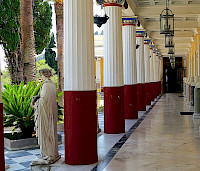 The peristyle is lovely and surrounded by red and white Ionic columns. It takes its name from the nine muses in the garden. Inside the arcade of the peristyle hall are thirteen busts of some of Sisi's favorite writers, heroes, poets, and philosophers. The poignant placement of a cenotaph in memory of her son Rudolf placed in the garden pulls at my heartstrings knowing that Sisi had a direct view of this memorial from the peristyle. Standing here, I really begin to understand Sisi in all her mourning for her beloved son and for, her outstanding personality that rose above and beyond the age of her time. In many ways, she is as timeless as one of the muses I so admire.
Walking down marble steps that wind their way through the lush garden and guarded by the nine muses, I feel like a fairy queen listening to the songs of birds and the trickle of water.  The vibe here of Sisi is unmistakable…and  amazing… and something that is to be cherished and experienced.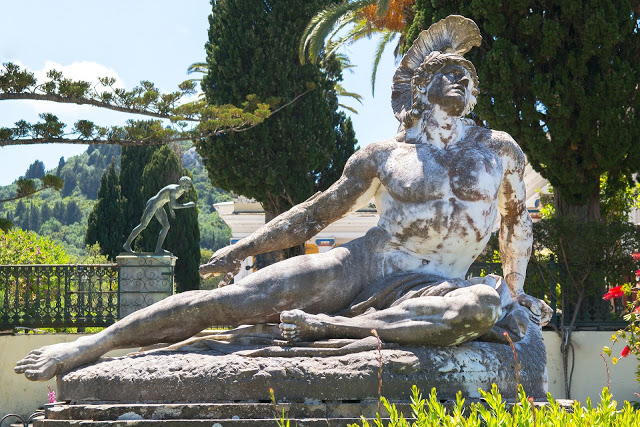 The stairs lead to my favorite sculpture in the garden, Dying Achilles trying to remove the spear from his ankle. Achilles is looking toward the heavens and one wonders if he is asking Olympus for help. This life-size statue by Ernst Herter is the crowning glory of the garden.  As I stand in front of this statue, I can only think of Sisi and how she met an untimely and tragic death at the hands of an assassin, like Achilles she was stabbed… ironically and unexpectedly.  This magnificent treasure is a shrine to the spirit of Sisi that is timeless in its allure.
Just beyond is a magnificent bronze of Achilles commissioned by Kaiser Wilhelm in 1907, the next owner of Achilleion. This statue represents Achilles in the moment of victory. In the garden, there is also a life-size statue of Sisi commissioned by the Kaiser. It is a popular place for a photo.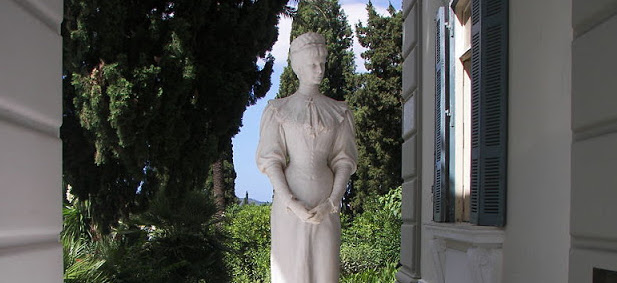 It is time for you to set out on your own adventure.  It is easy to get to and not far from the cruise port. My advice is to check out this secret garden and palace of Sisi… and for more guided tour information, Sailing the Greek Islands and the Adriatic, which includes a cruise stop in Corfu please visit us at here. The world awaits at Tours of Distinction.