Making The Netherlands Easy
10 Travel Tips to Help You Navigate Your Time in The Netherlands
The Netherlands is a small country that has been threatened by the waters of the North Sea for centuries and managed time and time again to beat back the ocean by reclaiming low-lying land. It is packed full of attractions from pristine thatched roofed houses in quaint villages to the canals of Amsterdam. Each area of Holland has its own distinct identity with different dialects and traditions which is amazing considering the country is so small. It is important to keep the following travel tips in mind when traveling in the Netherlands on a guided tour or independently.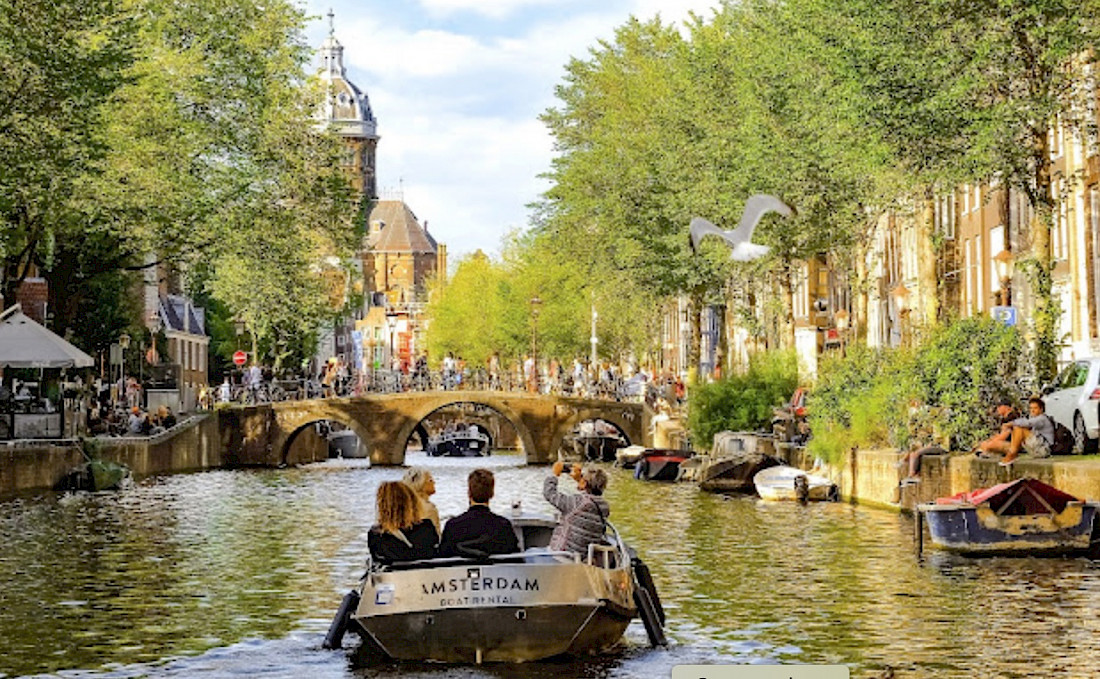 1) Holland or the Netherlands?
Amsterdam resides within the region of Holland, a regional name covering two administrative areas, North Holland (Amsterdam) and South Holland that encompasses the Hague and Rotterdam. The Kingdom of the Netherlands is the official name of the country that is made up of 12 provinces. So, Amsterdam is the city, Holland is a province and the Netherlands is the country!
2) Appreciate Art
Amsterdam is a treasure trove of artistic heritage and home of many famous buildings and museums. The city was once home to Van Meer, Van Gogh, and Rembrandt among many others. It is also home to two world-famous museums, Rijksmuseum and the Van Gogh Museum. In the Rijksmuseum, you will find work by Vermeer, Ruisdael, and Rembrandt and, in the Van Gogh Museum, you will see many self-portraits and paintings including Sunflowers. 
3) Book Museums Online
Many museums prefer online booking including the highly recommended Anne Frank House, the Van Gogh Museum, and the Rijksmuseum. Purchasing a museum ticket ahead of your visit online will limit interactions, reduce time spent in admission lines, and guarantee your entrance to the museum. The Anne Frank House does not sell tickets on location, they must be bought online. If you want to see this house book way ahead of time because daily visits are capped.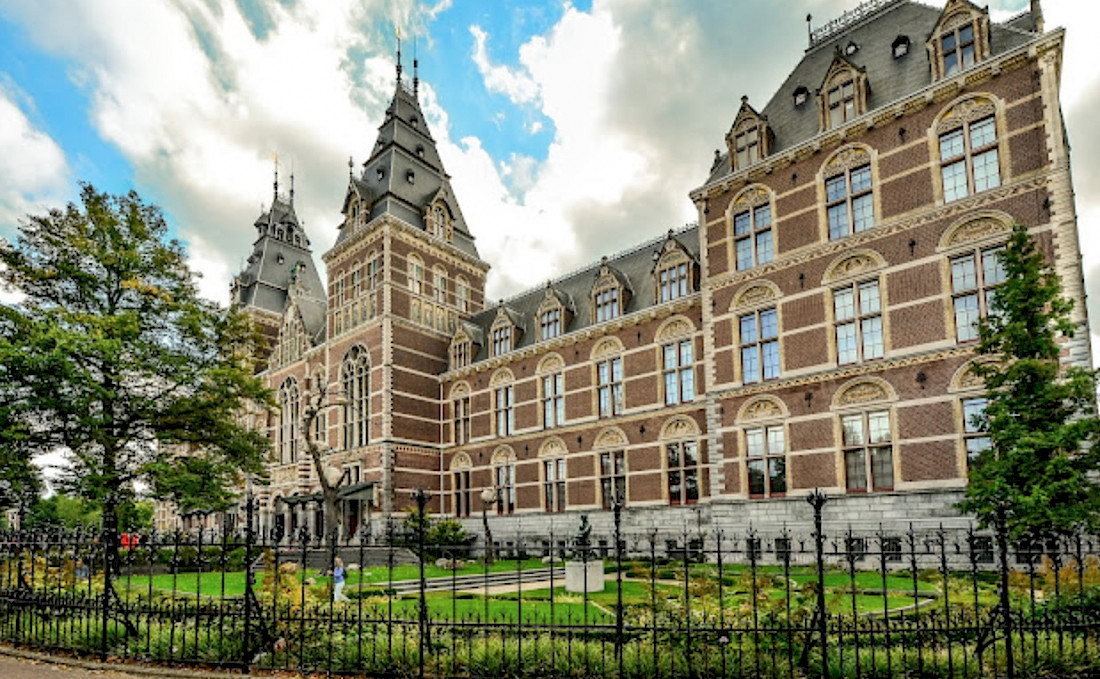 4) Museum Cards
If you love museums consider purchasing a museum pass. The Iamsterdam card is a popular card that includes most museums (except the Anne Frank House) and activities like a canal tour and public transportation. Another popular card is the Amsterdam Museum Card which gives you access to 450 museums throughout the Netherlands including the Anne Frank House. If you purchase a museum card or the Iamsterdam card, you should book your tickets to the museums you want to visit online. The purchase of "free" tickets with your card acts as your reservation that is always best-done way in advance.
5) Try Dutch Rijsttafel 
In the 1600s the Dutch East India Company began colonizing parts of Indonesia, and today, especially in Amsterdam, you will find some of the best Indonesian restaurants in the world outside of Indonesia. Rijsttafel comes from Indonesian and means "rice table." This feast consists of an unending parade of small plates filled with different spicy, sweet, and savory Indonesian dishes, all accompanied by rice of course. Originally created by Dutch colonists, Rijsttafel, was inspired by Nasi Padang which is an Indonesian dish of rice surrounded by various meats, vegetables, and sauces. The best thing about having Rijsttafel is that it allows you to sample many Indonesian dishes in one sitting.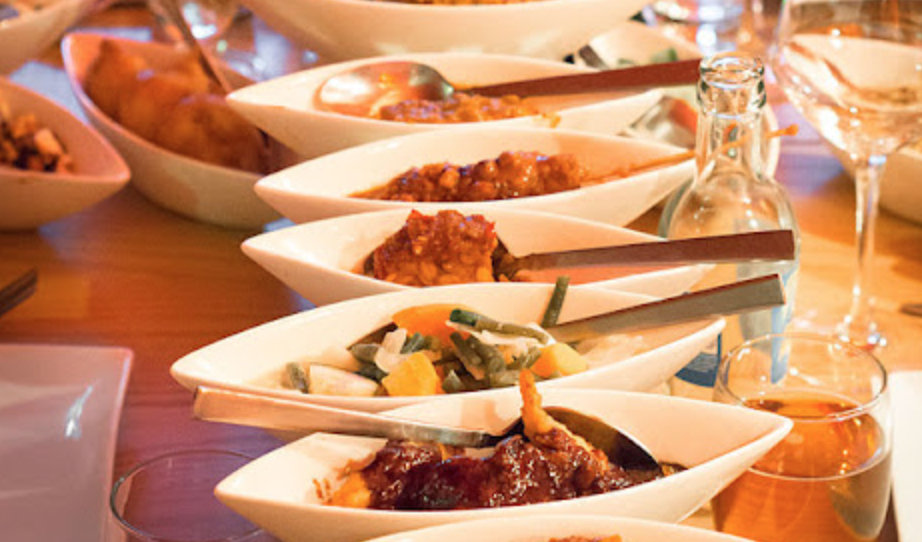 6) Bike Lanes
Cycling is popular and easy in Holland because the land is so flat.  Many visitors from the U.S. are unaccustomed to seeing so many bikes on the road. It is important to be aware of the specially created bike lanes that are painted red and marked with a symbol of a bike. The bike lane is not a sidewalk! Never walk in or near a bike lane. If you hear the ding of bike bells, make sure you move out of the way and out of the lane - fast! Follow traffic lights and keep in mind that cyclists start and stop separately from vehicle and pedestrian traffic.
7) Tipping
In a nutshell, tipping is always nice for good service but in Holland, it is not mandatory. The most common tip left on a table is 10%.
8) Keep Rain Gear Handy
The weather here can be unpredictable no matter what the season, they have the North Sea to thank for that. It is important that you carry a raincoat, poncho, or small umbrella with you when you go out exploring.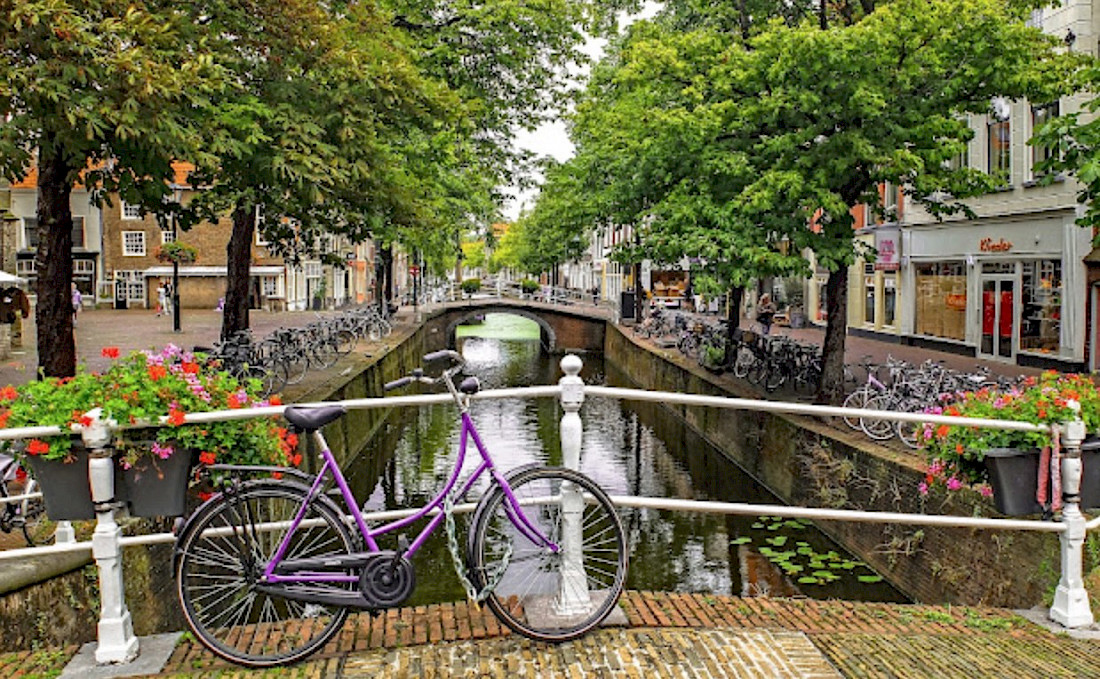 9) The Language
Holland is rated as one of the top countries in Europe that speaks English which makes it an easy country for Americans to visit.  When visiting any country it is always worth learning a few pleasantries, for example, thank-you in Dutch is bedankt, hello is 'Hahlow', good morning is giedemorgan and good evening is goedenavond.
10) Red Light Etiquette
If you decide to venture into Amsterdam's Red Light District there are a few unwritten rules to follow. Be respectful and don't take photos, this is a big no-no. Watch for pickpockets and know what the lights mean. A red light indicates a woman and a blue light means she's a transvestite or transitioning transexual. Don't stare at the prostitutes; it is considered rude.
---
We hope these travel tips help you on your journey to Amsterdam and the Dutch waterways of the Netherlands.