Historic Gardens of Litchfield Hills Connecticut
Spring, summer, and fall are the best times of year to see Connecticut's historic Gardens in Litchfield Hills located in the northwest corner of the nutmeg state. Spring gardens burst with early blooms like daffodils, crocuses, and bluebells. Summer gardens offer some of the most vibrant displays and autumn gardens are magical set against the backdrop of fall foliage. The historic gardens in the Litchfield Hills exemplify charm, variety, and the areas horticultural skills and visions.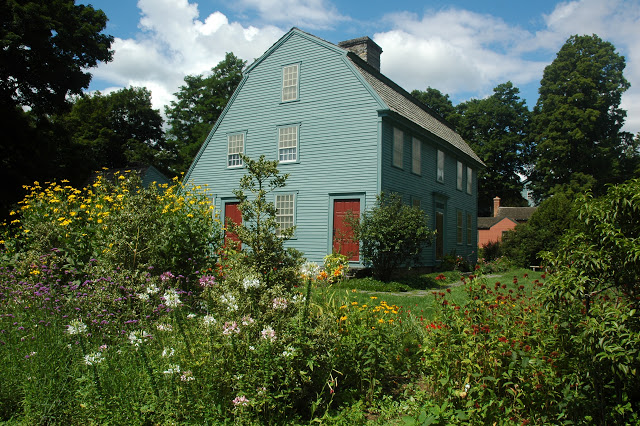 Soon after the restoration of  Woodbury's 1750 Glebe House in the 1920s, the famous English horticultural designer Gertrude Jekyll was commissioned to plan an "old fashioned" garden to enhance the newly created museum.  Somehow, the garden was never installed.  The almost forgotten plans were rediscovered in the 1970s and planting began according to the original design.  Although small compared to some of Jekyll's elaborate English gardens, the Glebe House cottage garden includes 600 feet of classic English style mixed border and foundation plantings, a planted stone terrace, and an intimate rose allee.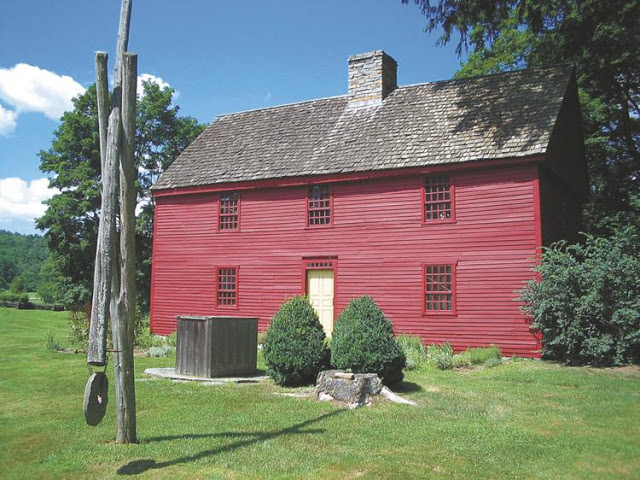 Located next to the Glebe House, the 17th c. Hurd House in Woodbury is unique in New England because it consists of two houses that were joined to form one.  It has a traditional herb garden of culinary, medicinal and household herbs.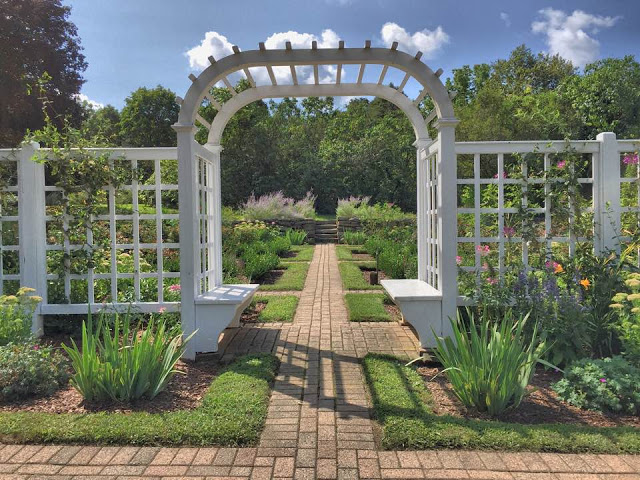 At the Kellogg Estate in Derby, the formal front garden dating to the early 1900s has five main flower beds filled with colorful annuals and a border bed with a mix of Daylilies, iris, peonies, yucca, and a variety of annuals.  Frances Osborne Kellogg's love for roses can be seen in a garden planted with over 120 different hybrid tea rosebushes.  A rock garden and butterfly garden are also part of the design. Every December six area garden clubs get together and transform the former estate of Mrs. Kellog, an 1850 Colonial Revival home into a holiday showcase. Day and twilight tours are offered.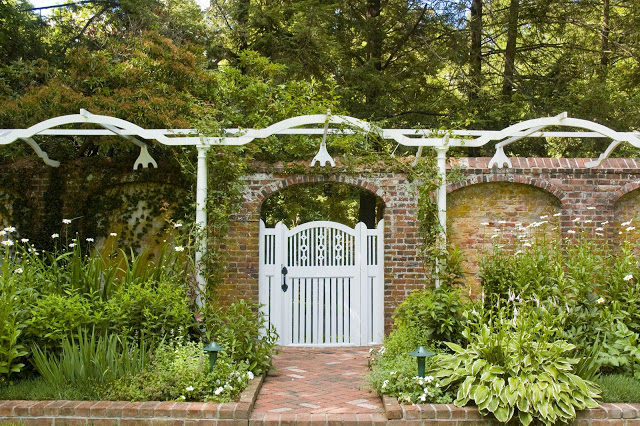 Ridgefield's Keeler Tavern's circa 1910 walled garden designed by Cass Gilbert is included in the Garden Conservancy's Open House Directory as an outstanding example of design and horticulture.  From the Garden House visitors look out at a sunken garden with brick walls, arches, a reflecting pool and award-winning flowerbeds composed of more than 100 varieties of annuals and perennials.  Groups can also have lunch in the garden house built by Cass Gilbert in 1915 that overlooks this beautiful garden. Holiday lunches are served in December.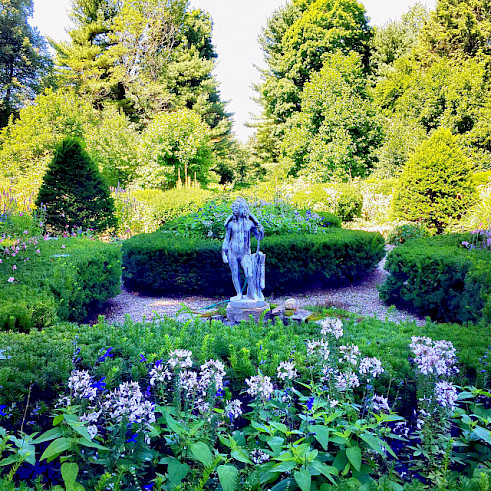 The Bellamy-Ferriday House and Garden in Bethlehem has a striking feature in the elegant parterre garden designed in 1915 by Eliza Ferriday after the pattern of her drawing room's Aubusson rug.  The unusual serpentine shape features a small circular pool with stone edging and a statue at the center.  The garden features collections of historic peonies, lilacs, and roses as well as hundreds of perennials and shrubs. In addition to gardening, Miss Ferriday supported many social justice and human rights causes. Miss Ferriday supported the Free France Movement during World War II and secured medical assistance for Ravensbruck Concentration Camp survivors, receiving the Cross of Lorraine and the French Legion of Honor medal for her efforts. This is the house featured in the best selling book, The Lilac Girls.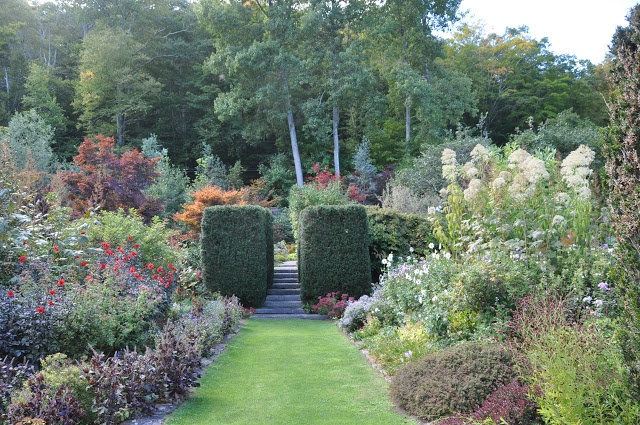 Washington's Hollister House Garden begun in 1979 by George Schoellkopf and Ron Johnson is an American interpretation of classic English gardens, such as Hidcote, formal in its structure but informal in its style of planting.  The paths, walls, and hedges that define the progression of the garden spaces meld seamlessly with the lush landscape that creates a perfect backdrop.
There is nothing more soothing than floating flowers and the sound of water. The Hotchkiss Fyler House, a Victorian Mansion in Torrington has an elegant water garden built-in 1948 that provides a cool oasis. A flagstone walkway leads to a pergola with a bench that overlooks the house and water garden.