Hawaiian Cruise Port of Call - Maui
Hawaiian Cruise Port of Call with Tours of Distinction - Maui
If you are looking to explore new sights, expand your perception, savor scrumptious cuisine, see a world-famous volcano, and smell the coffee, literally, then this cruise curated by Tours of Distinction coupled with exclusive land excursions is the best way for you to experience the magic of Hawaii.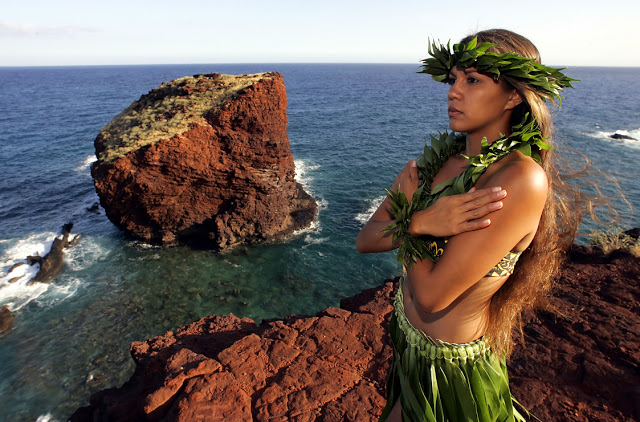 This South Pacific sojourn starts off in cosmopolitan Honolulu on the iconic Waikiki Beach. Pre-cruise highlights include three of Hawaii's top visitor's attractions, the Polynesian Cultural Center and Pearl Harbor and the USS Arizona, plus an award-winning authentic Hawaiian Luau. There will be plenty of free time to shop for your favorite Hawaiian styled shirt or sarong to put you in the "Aloha" mood!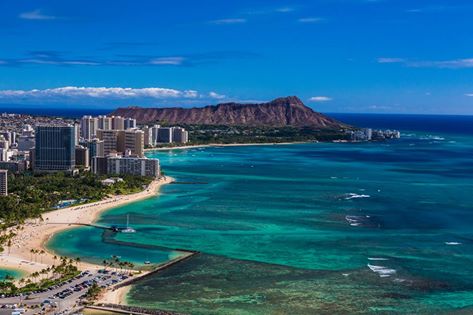 Cruise Port  - Maui - The Valley Island
Voted, "Best Island in the U.S." by Conde Nast Traveler readers for more than twenty years decided that this beloved island is one of the  top spots  to visit because  of its world-famous beaches, the sacred Iao Valley, gorgeous waterfalls, lush rainforests and endless acres of farmland growing tropical fruits and flowers… all of which you will see as an exclusive guest of Tours of Distinction.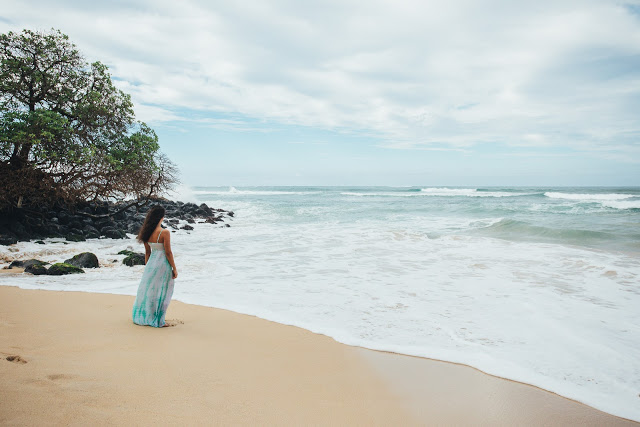 Tour Highlight - Maui Tropical Plantation
This exclusive excursion immerses guests in a side of Maui few get to see. Natural beauty surrounds on this historic 500-acre plantation with fields that are tucked against the majestic West Maui Mountains. This historic property that was once a busy hub for sugarcane production has been transformed into a modern plantation growing a diverse number of tropical plants.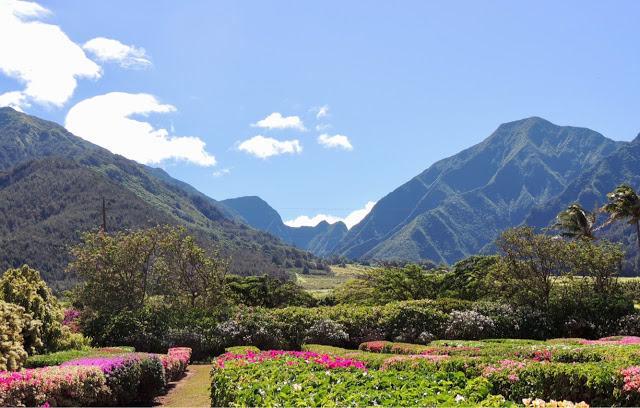 Your first stop will be the Mill House Roasting Company to see, smell and taste a fresh cup of Maui grown coffee. The highlight of the visit is the tram tour that gives guests an inside look at this vast plantation where you will learn how the amazing flora and fauna grown here has been used for centuries.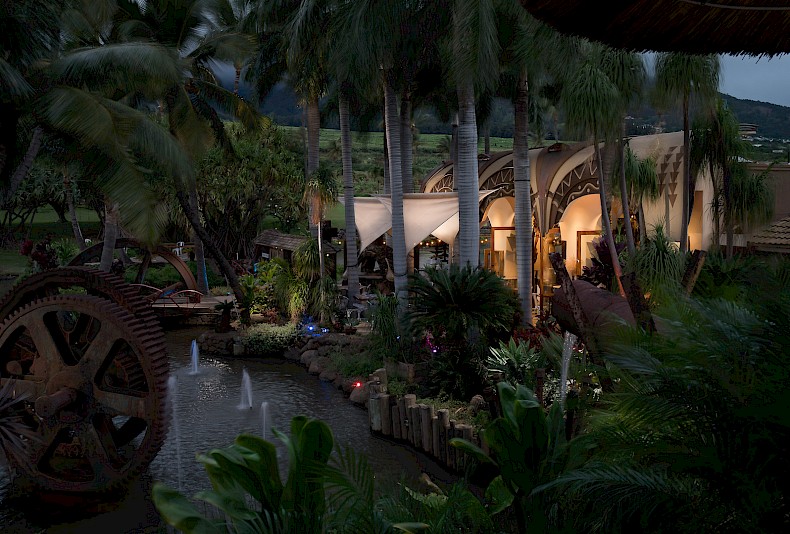 For the adventurous, there is the Flying Hawaiian Zipline that soars across the landscape, for shoppers, there are Maui handmade gifts and produce at the Kumu Farm stand and, for lovers of natural beauty, there is a self-guided walking tour and a lanai to relax on with an excellent view of Waikapu Valley.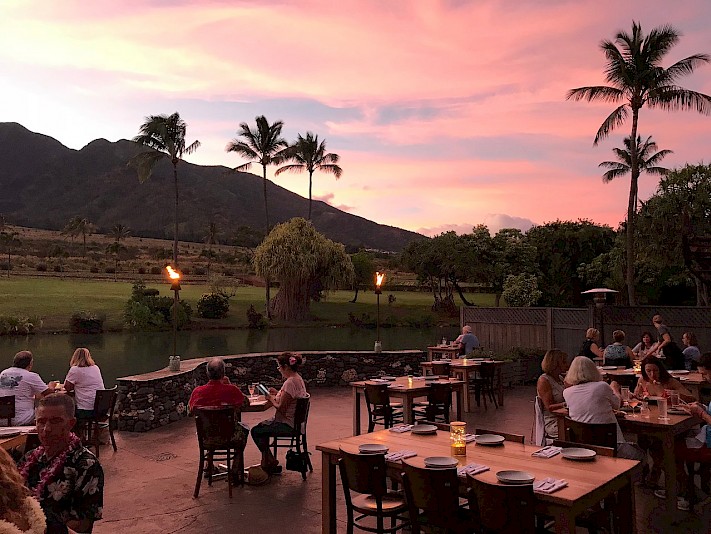 Tour Highlight - Iao Valley
This emerald parkland encompasses a dramatically scenic valley that is hemmed in by towering sharp ridges with the most famous being the Iao Needle (Kyka'emoku) that rises 1200 feet from the valley floor and 2250 feet from sea level making it a perfect photo opportunity. This high peak was created over thousands of years by the erosion of the softer rock that surrounds it.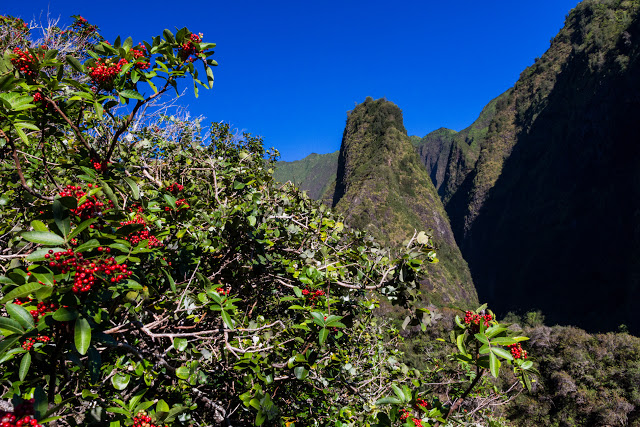 In ancient Hawaiian times, the Iao Valley was considered to be sacred because of its inaccessibility. Only Hawaiian royalty was allowed to visit this area, and often their remains were interred in the cliffs because it was believed their bones were a mark of divinity and sacred to the culture.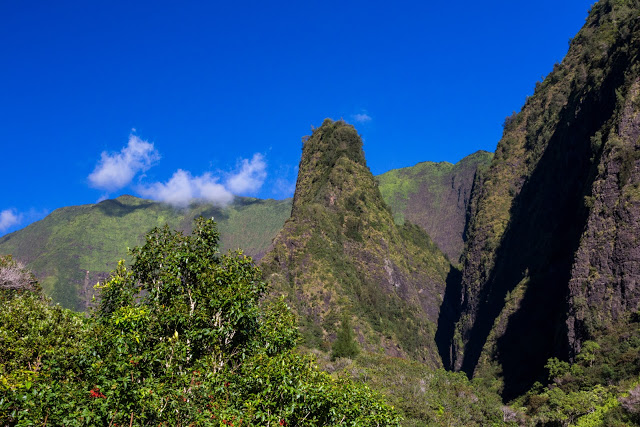 The Iao Valley Park is also the site of the Battle of Kepaniwai in 1790, where King Kamehameha conquered Maui's warriors in pursuit of uniting all Hawaiian Islands.  Follow the paved walkway into the spiritual rainforest that offers a number of waterfalls, swimming holes, and picnic areas.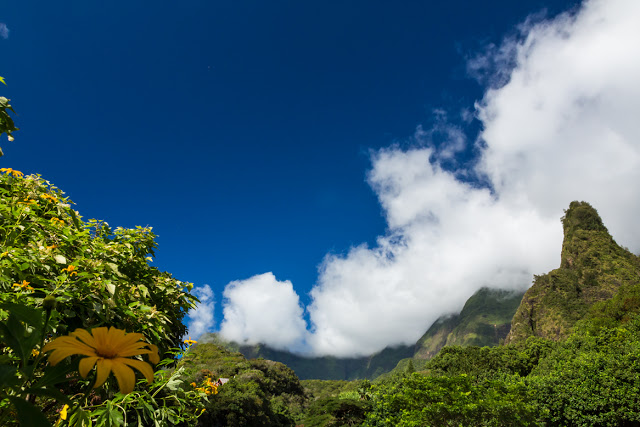 Travel Tip - Be sure not to miss the paved 0.6 mile walk that affords a scenic viewpoint of Kuka'emoku (Iao Needle).  
Travel Tip - Be sure not to miss a walk through the botanic garden to learn about the plants brought by the Hawaiians that settled in this pristine valley.
Travel Tip - It is best to arrive here in the early morning before the clouds start settling in this tranquil mountain valley.
Travel Tip - According to the Maui website, this is one of the wettest places on earth with an average of over an inch of rain per day - that isn't every day, but, it is wise to plan accordingly!
Travel Tip - The Hawaii Nature Center located in the park has a number of interactive exhibits and restrooms.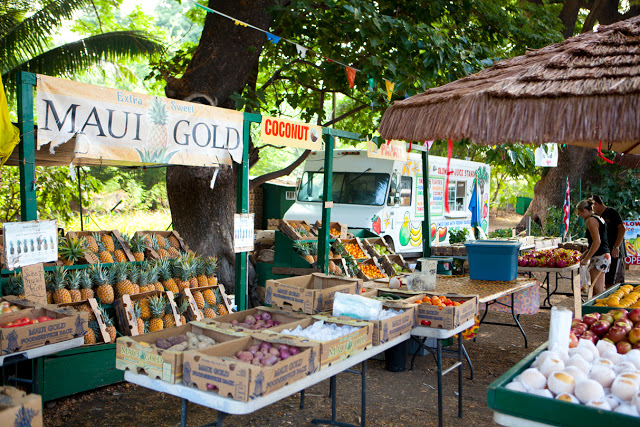 Tour Highlight - Lahaina Town
In 1802, King Kamehameha made Lahaina the capital of the Hawaiian Kingdom. It served as the seat of the Hawaiian government for 50 years until the capital was relocated to Honolulu for its harbor. 
As a historically eclectic seafaring town that served as a major port for the Pacific whaling industry, Lahania has been serving up fun for centuries. On Front Street, you will find everything from restaurants and bars, to "made in China" trinkets and more than 40 high-end art and craft galleries… there is something for everyone here… the choice is yours!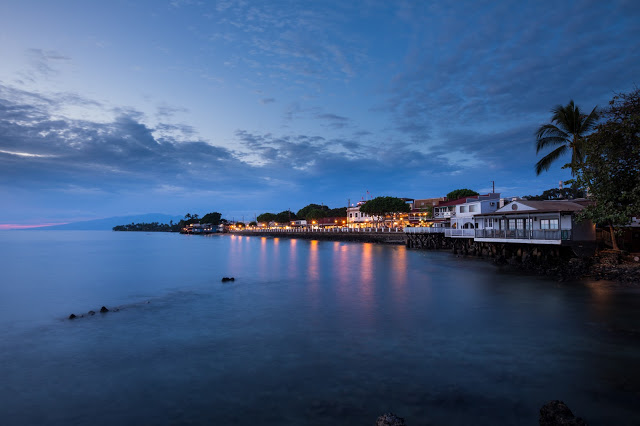 Travel Tip - Don't miss a photo opportunity by the 60-foot tall Banyan Tree that was planted in 1873 by Sheriff William Owen Smith to commemorate the 50th anniversary of the first Protestant mission in Lahaina. It was also the site for King Kamehameha III's birthday in 1886 and the ceremony to mark Hawaii becoming a U.S. territory in 1898.
Cruise Details
Tours of Distinction is offering a fabulous cruise tour departing from Oahu to the fabled South Pacific Islands of Maui, the Big Island (Hawai'i), Kaui and Oahu November 27 - December 4, 2021 that includes:
8 days
20 meals
Oahu, Maui, the Big Island and Kaui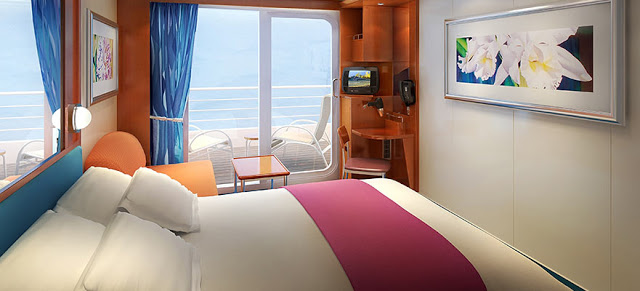 This tour includes 7-nights on NCL's Pride of America with all meals. This has been voted as the #1 Hawaiian cruise for 12 years in a row.