Hawaii By Land and Sea - Oahu
Hawaii by Land and Sea with Tours of Distinction - Oahu
"Hawaii is not a state of mind, but a state of grace"Paul Theroux.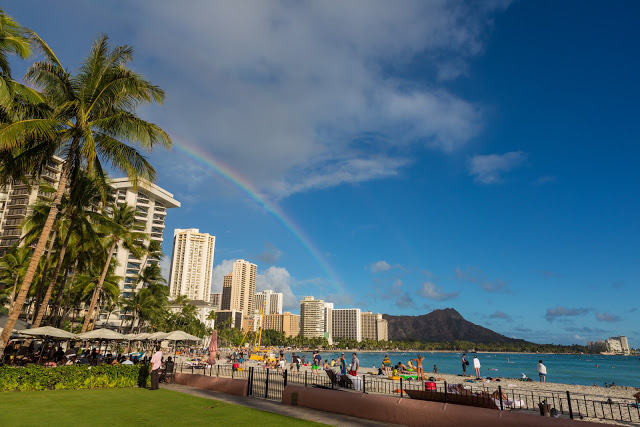 Many of us have Hawaii on our bucket list - and with good reason. This necklace of South Pacific islands offers an astounding variety of terrain from snowcapped mountains and barren lava landscapes to lush rainforests with fern-draped grottos. Add the generous spirit of "aloha" to beautiful beaches, ancient Polynesian culture, an entertaining nightlife of MaiTais, hapa haole music, luaus and hula girls and you have a rich and exotic destination in these all-American islands.
Cruise Details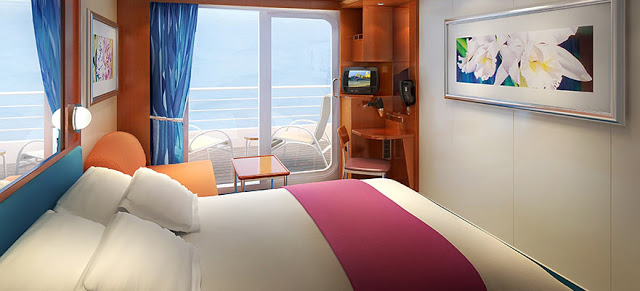 Tours of Distinction is offering a fabulous cruise excursion to these fabled South Pacific Islands. This tour includes two nights at the Hilton Waikiki Hotel (two breakfasts and an award-winning Luau Dinner), and seven nights on NCL's Pride of America with all meals. This has been voted as the #1 Hawaiian cruise for 12 years in a row.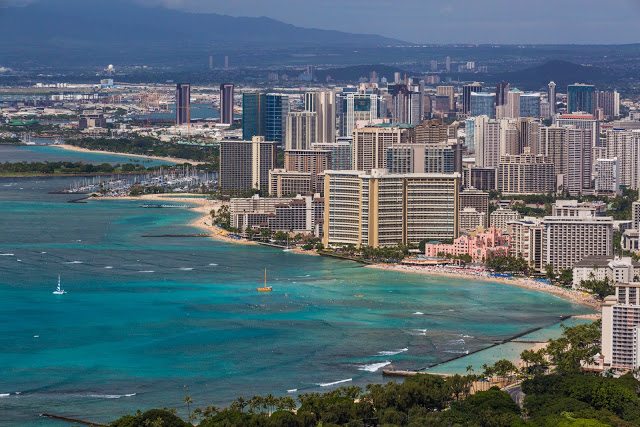 Roundtrip air, the cruise, and motor-coach transportation for exclusive excursions curated for the clients of Tours of Distinction are also part of the package. A Tour Director from Tours of Distinction always accompanies clients to make sure their travel adventure is fun, fulfilling and memorable.
Cosmopolitan Honolulu
This is one of the world's most popular holiday playgrounds known for its perfect beaches, the most famous being Waikiki, soft sea breezes, brightly colored flower shirts, umbrella drinks, historic landmarks, world-class shopping and dining, and the romance of Polynesian culture. It is no surprise that Hawaiian Royalty made their capital Honolulu. Trade ships and legends of the islands natural beauty has made this city and these islands the vibrant gathering place for visitors from across the globe for centuries. 
About Waikiki Beach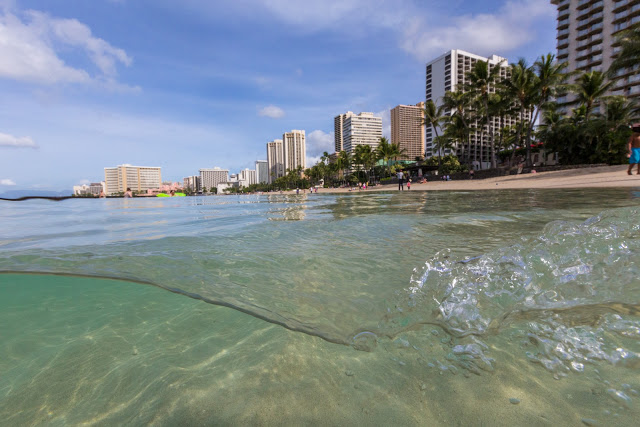 Waikiki whose name in Hawaiian means "spouting waters" became a playground for Hawaiian royalty in the 1800s; just as they were moving the royal capital to Honolulu.  Elegant mansions were built, and there were horseback rides on the beach, canoe races, and surfing on longboards… it makes one wonder where the word luau evolved - there were many fabulous feasts!  It wasn't long before Waikiki came to the attention of visitors and by the 1880s there was a tram from Honolulu to Waikiki. 
In the 1930s Hawaiian music gained popularity around the globe attracting more guests and many celebrities to Hawaii. Early visiting celebrities included luminaries such as Shirley Temple, Clark Gable, Amelia Earhart and Joe DiMaggio. Today, Waikiki is a must-see for visitors that flock to Hawaii and Tours of Distinction has a great Oahu tour planned as well as tours. World-class resorts, fabulous food, colorful cocktails, great shopping, and entertainment are all wrapped up in the natural beauty and the low-stress lifestyle that is Waikiki.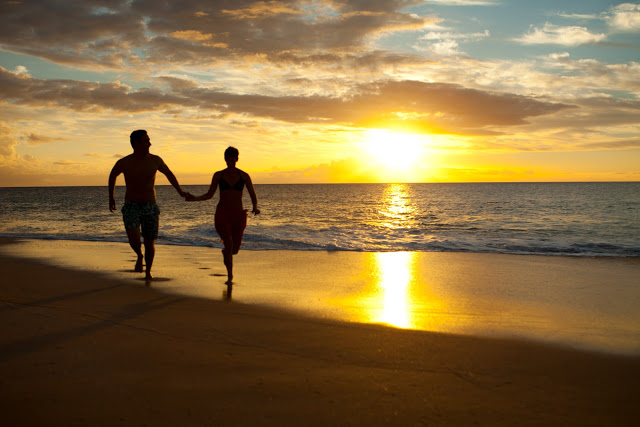 Polynesian Cultural Center
This center is one of Hawaii's #1 attractions. It is the home of the famous Alii Luau and the world's largest Polynesian night show, "Ha: Breath of Life." "Ha" means breath in Hawaiian and this show is universally captivating in its appeal. It features over 100 Polynesian performers and is a symbolic tale of love and family, tragedy and triumph told in Polynesian dance, music, fire knives and many amazing special effects.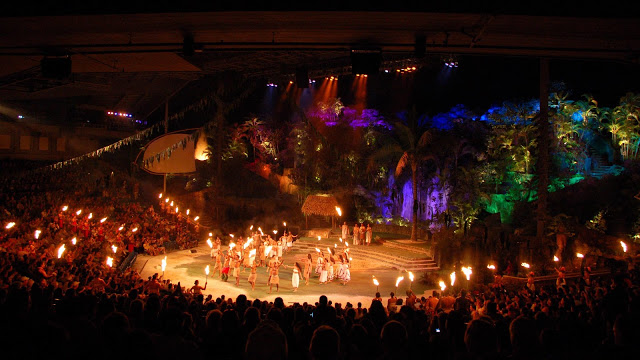 The center celebrates the diverse cultures of Polynesia with canoe rides, demonstrations, authentic food, and seven recreated villages situated on 42 beautiful acres of large lagoons, waterfalls, and lush tropical flora; there is even an "erupting" volcano!  Every day at 2:30 p.m. a beautiful pageant takes place on the water as dancers representing the islands of  Fiji, Hawaii, the Marquesas, New Zealand, Samoa, Tahiti, and Tonga put on a show of their native dances and music. Best viewing areas are along the shoreline of the lagoon.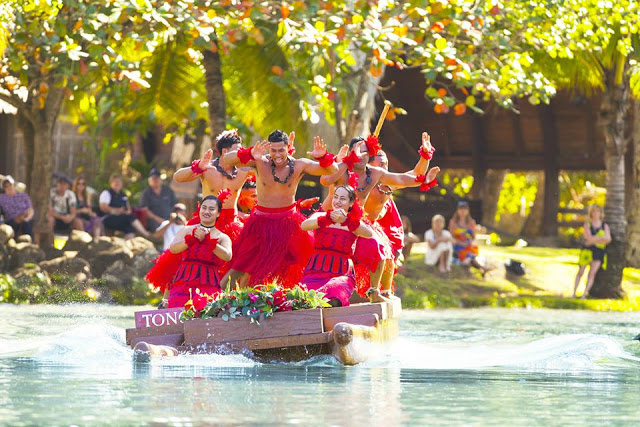 The cultural center also has dozens of informative demonstrations including Tongan drumming, fire making, coconut tree climbing and traditional dances. There is a new mini-museum, a display of hand-carved replicas of voyaging canoes used throughout Polynesia and an exhibit featuring Moai statues of Easter Island made by the artists from Rapa Nui. "Hawaiian Journey" is an unforgettable immersive cinematic experience about the power of volcanos.
If you are a shopper, the Polynesian Cultural Center doesn't disappoint. Here you will find a diversity of shops and kiosks amid the displays. Items of special interest include Hawaiian jewelry, Polynesian art, and aloha wear.
Travel Tip - A great way to discover where to go first is to take a canoe ride of the entire facility for a personalized tour of the center.
Hawaiian Luau
The traditional luau at the Polynesian Cultural Center is a buffet feast like no other and begins with the regal Royal Hawaiian Court procession and the presentation of the imu-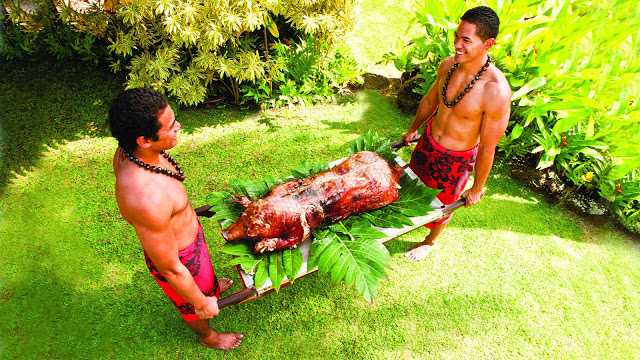 roasted pork that is cooked in a traditional underground Hawaiian oven. There are many side dishes that may include braised teriyaki beef, stone-fired slow-cooked pork, shoyu-glazed chicken, panko crusted fish, poi (made from the fermented root of taro), honey roasted sweet potatoes topped with coconut flakes, salads, fresh seasonal fruits, vegetarian chili and much more. Make sure you save room for dessert that may include: fresh pineapple bars, guava cake, chocolate haupia cake, the house special bread pudding and sugar-free pie.
Travel Tip - What to Wear - If you want to get into the "aloha" spirit at a luau be sure to wear a floral pattern- the more colorful, the better!  There are plenty of Hawaiian print shirts for men and floral dresses for women such as a traditional mu'umu'u or a sarong. A simple accessory such as a puka shell necklace, fresh flower lei or flower tucked behind your ear is a perfect addition.
Pearl Harbor and U.S.S. Arizona Memorial
Nearly eight decades have passed since the USS Arizona was sunk by the Japanese in 1941 and yet each day rings of iridescent oil bubble up from the ship (like tears), only seen by those that know to look for them. Pearl Harbor, located in the middle of the Pacific Ocean, 3,000 miles from the west coast of the United States and 4,000 miles from Japan, serves as the central gathering place for the WWII Valor in the Pacific National Monument.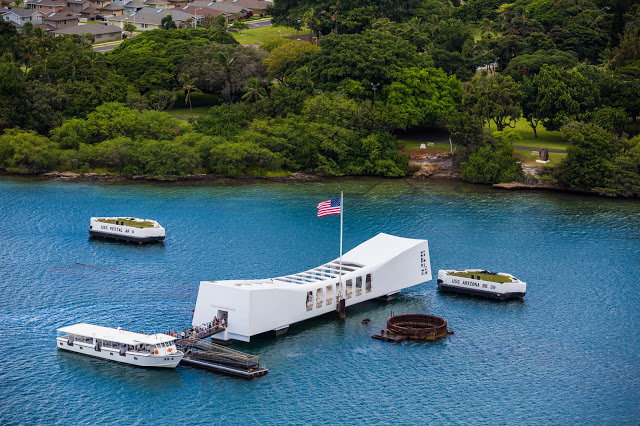 The USS Arizona is built over the remains of the sunken battleship USS Arizona is the final resting place of the 1,177 crewmen killed on December 7, 1941, when the ship was bombed by the Japanese Naval Forces. The memorial itself is stark and has a white marble wall with the names of the men lost in this disaster etched on it. What makes the USS Arizona different from other war memorials is that most of the victims are still entombed here and that the ship is still an active cemetery with more than 10 of the survivors of this attack having their ashes interred inside the ship to be with their fallen crew-mates.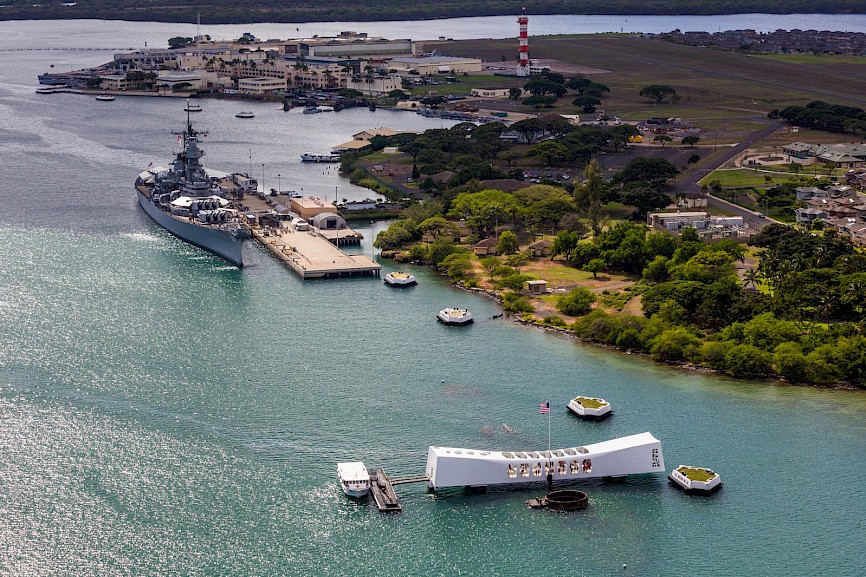 Your tour will begin with a compelling 23-minute documentary film on the history of the attack on Oahu. After viewing the film, board a US Navy operated boat and cruise over history. This ride is an unforgettable experience. The narration ends by asking, "How shall we remember them, those who died? Mourn the dead. Remember the battle. Understand the tragedy. Honor the memory."
"How shall we remember them, those who died? Mourn the dead. Remember the battle. Understand the tragedy. Honor the memory."

- USS Arizona Memorial Film
Travel  Tip - Pear Harbor is a National Historic Landmark as well as an active military base.  For security reasons, bags are not permitted at any of the Pearl Harbor Sites. There is a baggage storage area in front of the Pearl Harbor Visitor Center where bags can be stored for $5 per bag.
Travel Tip - The Pearl Harbor Visitors Center offers a comprehensive look of the December 7 attack from events leading up to it to the salvage efforts and the Pacific War that followed. Highlights include murals, immersive films, oral histories and scale models.
Dole Pineapple Plantation
After completing your seven-day cruise, Tours of Distinction will treat you to a special excursion to the Dole Pineapple Plantation. Originally operated as a fruit stand beginning in 1950, Dole Plantation opened to the public as Hawaii's "Pineapple Experience" in 1989 and is a sweet experience!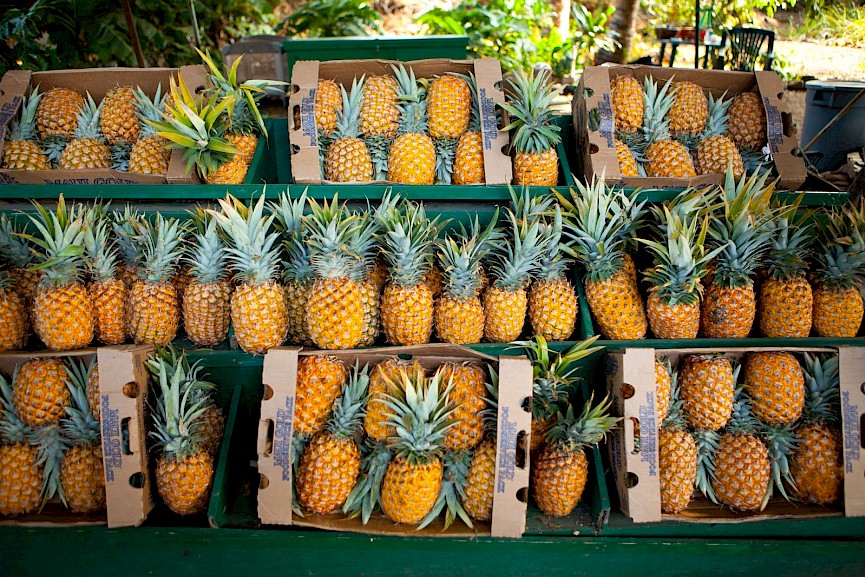 Ride the Pineapple Express Train for two miles and learn about how this business was founded, afterward, get lost in the pineapple maze, said to be one of the largest in the world or wander through one of Dole Plantation's eight different gardens for a close-up view of coffee plants to cacao pods. A sweet send off to the mainland!   
Make sure to get all the details and look for our next blog - Chapter #2 of this fabulous cruise curated by Tours of Distinction, featuring Maui - coming soon!
---
Read Part 2 about our Hawaiian cruise - featuring Maui!