Travel Tip Tuesday | Packing for the Galapagos
How to Pack for Your Bucket-List Trip to the Galapagos Islands
The Galapagos Islands are a dream destination for nature lovers with their unspoiled islands, windswept beaches, and amazing wildlife found nowhere else in the world. Imagine snorkeling with giant sea turtles, swimming with sea lions,  sunbathing with marine iguanas, and keeping your eyes peeled for those finches made famous by Darwin.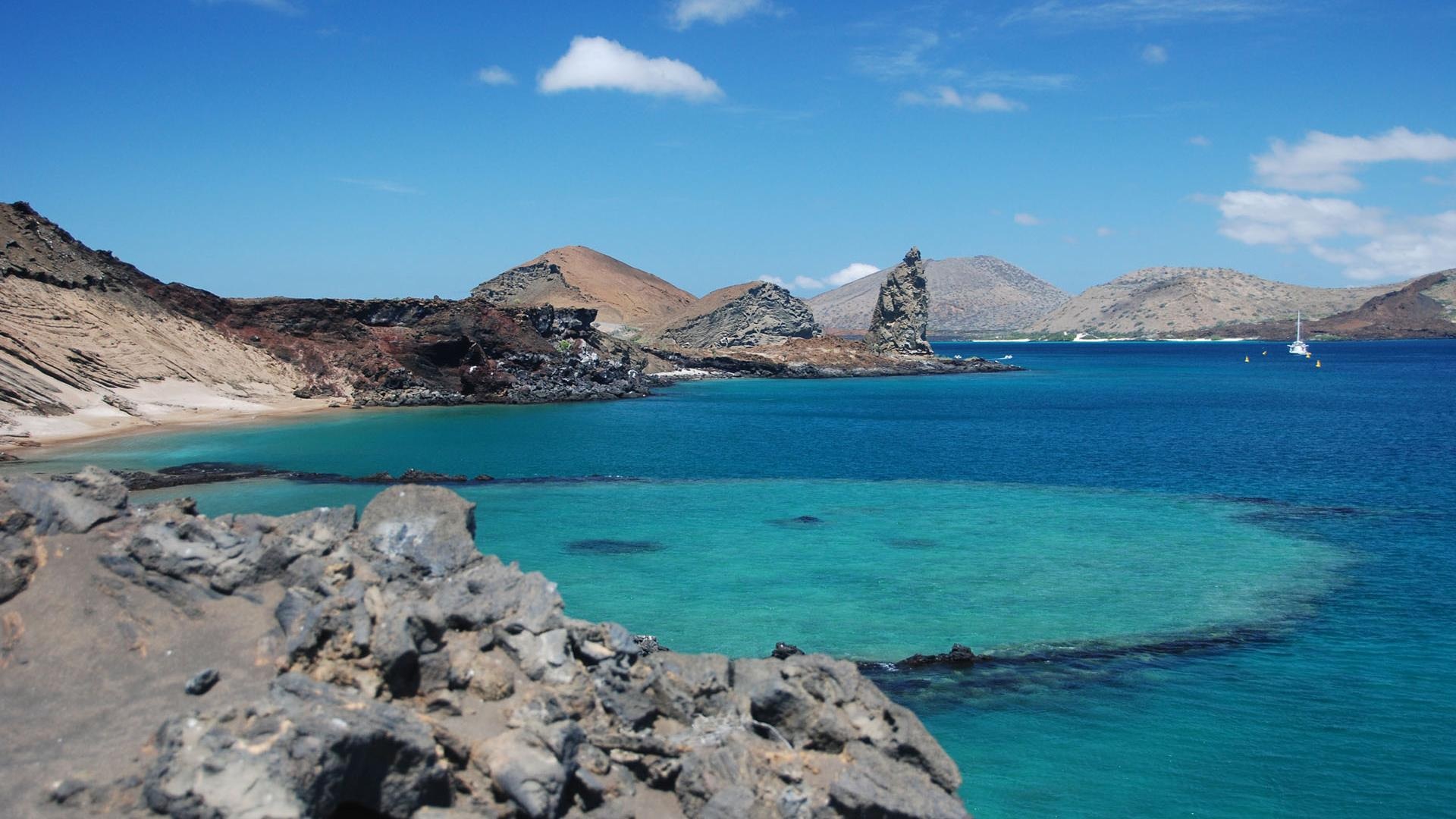 Our small group tour to the Galapagos Islands involves days in the sun and frequent boat rides between islands so it is important to pack right for this trip. Here are some of the essentials that you need to bring with you so that you make the most of your small group tour of Galapagos Adventure with Tours of Distinction.
---
1) Sun Protection
Since these islands are so pristine, it is important to bring along biodegradable, waterproof sunscreen that is at least SPF 30 - biodegradable is the keyword here. Even if the day is cloudy, make sure you wear your sunscreen.
2) Swim and Sun Shirts
UV rays penetrate the water, causing damage to your skin even when you are snorkeling or swimming. A swim shirt has built-in UV protection and doesn't get heavy when wet.  A sun shirt is a type of UPF clothing best suited for activities out of the water. They have wicking properties and a UPF rating. They are usually loose-fitting making them comfortable to wear on land during the day.
3) Sunglasses
Wear sunglasses with polarized lenses that will minimize the glare. If you wear prescription glasses consider investing in a pair of prescription sunglasses. In a nutshell, sunglasses not only protect your eyes, they also make it easier to spot wildlife in and on the water.
4) Sun Hat
Not the most fashionable thing to wear, but sun-hats protect the top of your head from burning as well as your ears and neck. They are especially important to wear if you have thinning hair. Many companies make sun-hats with built-in UV protection. And, never forget to put sunscreen on the back of your lower neck if you have short hair.
5) Shoes
Comfortable walking or light hiking boots that are breathable will help you navigate any uneven terrain that you encounter. Make sure your socks are all cotton and breathable to avoid blisters. Water shoes or sandals are really convenient to wear especially if you have to disembark into the water from your boat or if you want to wade into the water for that perfect wildlife shot.
6) Clothes
Light breathable clothes are always a must. Long loose clothes made of cotton with UV protection will keep you the most comfortable. A rain poncho is always a good idea especially if you visit during the wet season. If you visit during the cool season, bring a sweater for mornings and evenings. As for swimsuits, bring two so that you can alternate them, so you never have to put on a wet swimsuit.
7) Extras
Hand sanitizer, insect repellent, a water bottle and purification tablets, motion sickness medication, aspirin, gel for sunburn, and indigestion tablets are some of the things you might want to make sure are in your first aid kit.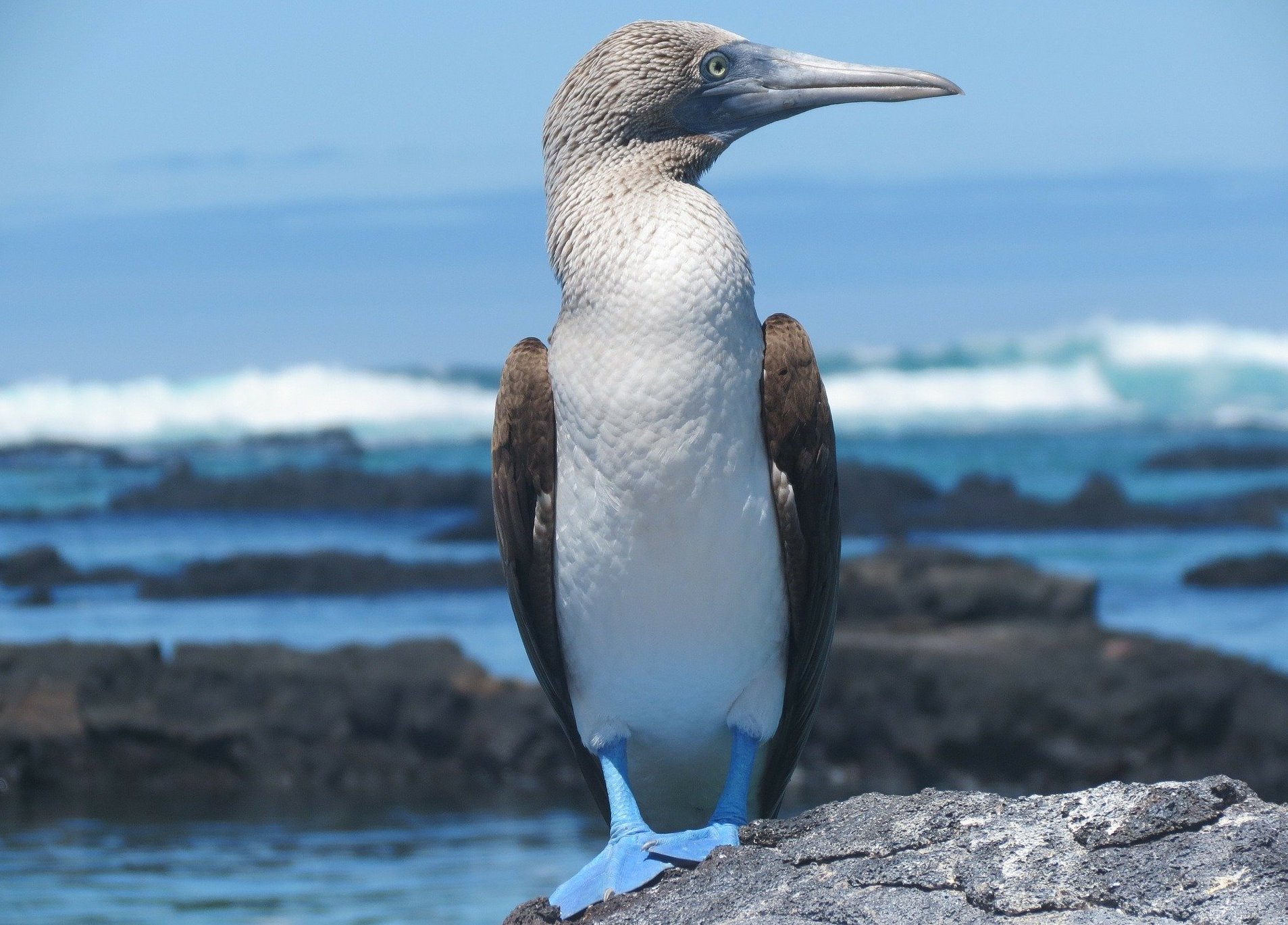 The Galapagos reveals treasures both expected and surprising. The animals here are diverse, colorful, and mysteriously unafraid of humans. The Galapagos Islands have various topographies so it is important to pack smart.  We hope that this list points you in the right direction.