15 Must Try Foods in Croatia
The Best Dishes To Try On Your Next Trip To Croatia
Croatia is a land of amazing variety with nearly 1,242 miles of coastline and more than 1000 islands. But, Croatia is not just the coast, there are dense forests, low plains, and high alpine peaks. It is a magical country at the crossroads of east and west that has absorbed and welcomed a multitude of cultures. Nowhere is this diversity more apparent than in the food Croatia serves that differs from region to region.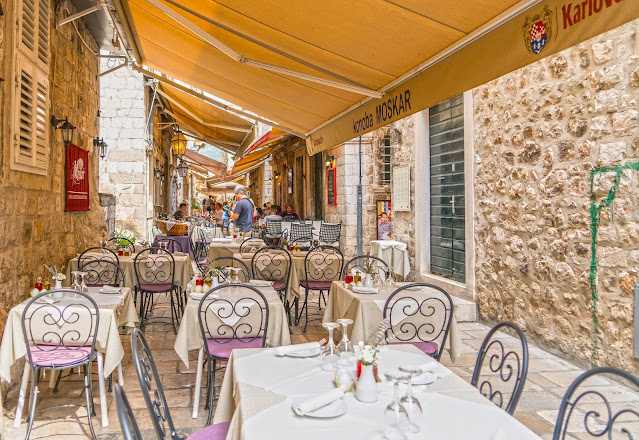 In general, the food found in Croatia's coastal communities is influenced by the Mediterranean cuisine of Greece and Italy. The food served inland is similar to Turkish and Hungarian cuisine. In Zagreb and the northeast, you will find beef, lamb, and pork spit-roasted over an open fire or cooked in a traditional baking dome similar to the Moroccan tagine. Heading east, paprika is used in great quantities. On the coast, in the Istria area, the dish of choice is Istrian ham, cheese, and other types of dry-cured meat like prosciutto, all washed down with the wines that this area is famous for. On the Dalmatian coast, you will be served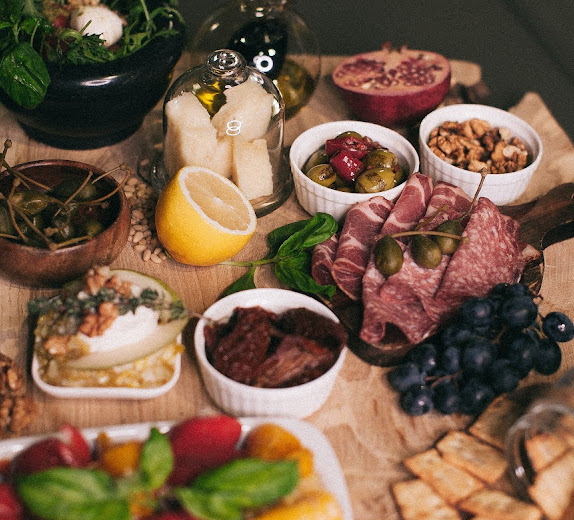 Mediterranean-style food such as pasta with a variety of sauces, freshly grilled seafood, and lots of olive oil, garlic, and rosemary.
If you are a foodie, you will fall in love with the varied cuisine of this amazing country. Slowly roasted or grilled, fresh from the land or sea, prepared with plenty of olive oil, the result is simple but delicious. Below find our top 15 must-try foods when visiting Croatia on your guided tour.
Grilled Fish
When you are by the coast don't miss out on the grilled fish which is often sardines, mackerel, hake, sea bream, and bass. The fish is grilled and served with lemon and Croatian olive oil.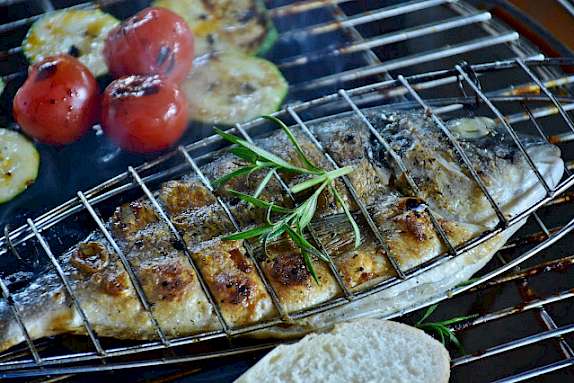 Oysters
The most famous oysters come from the small village of Ston where they farm oysters in beds along the coast. They are said to have a stronger taste than oysters farmed in the Atlantic Ocean. They are typically served raw with a dash of lemon.
Seafood Buzara
This is a traditional fish broth usually made with local mussels and clams, but can also be made with shrimp, and langoustine and cooked with tomato, garlic, wine, and parsley. It is a simple and effective way to cook shellfish and is similar to the French moules mariniere.
Istria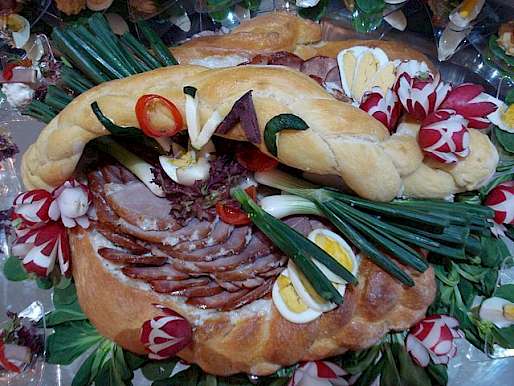 Black truffles are harvested in Istria year-round and white truffles are harvested from September - January.
Prust or Prosciutto
The ham can be processed in one of two ways depending on where you are in Croatia.  In Istrian, the ham is dry-cured with local sea salt and spices and air-dried when the winter wind blows. In the southern coastal area of Dalmatian, the ham is smoked.
Pag
If you are a cheese lover don't miss this award-winning hard cheese made on the island of Pag, the third-largest island in the Adriatic. This tangy cheese is made from the milk of a special breed of small sheep who produce a limited amount of salty milk. The sheep graze in pastures along the sea where the grass is sprinkled with sea salt from the north winter wind. The result of this environment is saltier grass, saltier milk, and saltier, scrumptious cheese!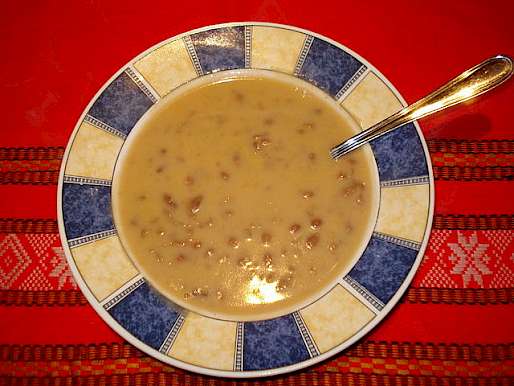 Fuzi
Istria is famous for a quill-shaped handmade pasta that is often served with fresh butter and white, shaved truffles… the flavor is indescribably delicate.  This pasta is also served with a variety of red sauces and different stews of chicken or beef. Fuzi is made by cutting the dough into a diamond shape and then rolling it around a pencil to form a tube!
Manestra
This is a traditional bean soup that cooks for hours on low heat. It has pancetta, garlic, and pieces of prosciutto in it that enhance its' flavor.
Soparnik
A favorite snack of the Dalmatian region this luscious, flaky savory pie is made with Swiss chard and enjoyed by locals and visitors alike. It is so popular that the Croatian Ministry of Culture has declared Soparnik a specialty of the intangible cultural heritage of Croatia.
Crni Rižot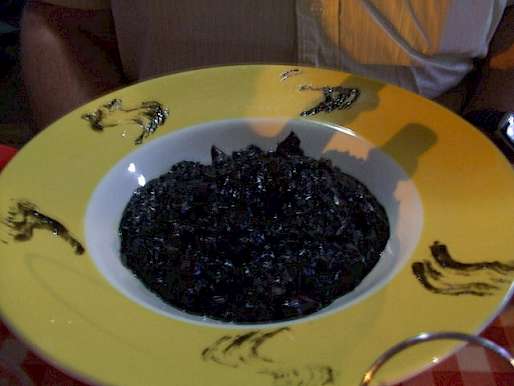 Black Squid Risotto is almost the national dish. It is made with a dash of squid ink, local olive oil, garlic, local red wine, and a variety of fresh seafood. Don't worry about an inky flavor because only enough ink is used to color the rice. The result is a unique, buttery melt-in-your-mouth flavor that you will remember long after you have tried it.
Peka
This traditional dish is popular throughout Croatia. It is a meat and vegetable dish that is simply prepared and cooked under a terracotta bell-shaped top over burning embers.
Zagreb Schnitzel
This tender breaded veal escalope, has Hungarian roots. It is stuffed with a slice of cheese and ham and then deep-fried.
Butek
This is a staple of Croatian cuisine and is made of phyllo dough that is stuffed with various fillings. It can be sweet or savory. The most popular fillings are minced meat, potato, cheese, spinach, pumpkin, and apple.
Fritule
These sweet round fritters are addictive! They are made with flour, raisins, a touch of local schnapps, and lemon zest; deep-fried and sprinkled with powdered sugar.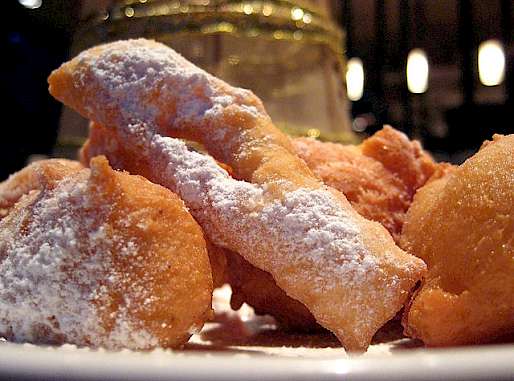 Rozata 
This is a custard pudding that is similar to flan.
---
These foods represent just a small selection of the culinary riches of Croatia the gem of the Adriatic. We hope that this lists points you in the right culinary direction as you eat your way through this marvelous country!