Five Ways to Sanitize Your Hotel Room - Especially in Flu Season
Part of the excitement of traveling is unwinding in your hotel room after a long day of guided tours. I consider my hotel room my home away from home. I try to forget that hundreds of people have stayed in the same room and always remember that there is hotel staff that is trained to clean the room. It is wonderful to walk into a freshly made bed and fresh towels every day.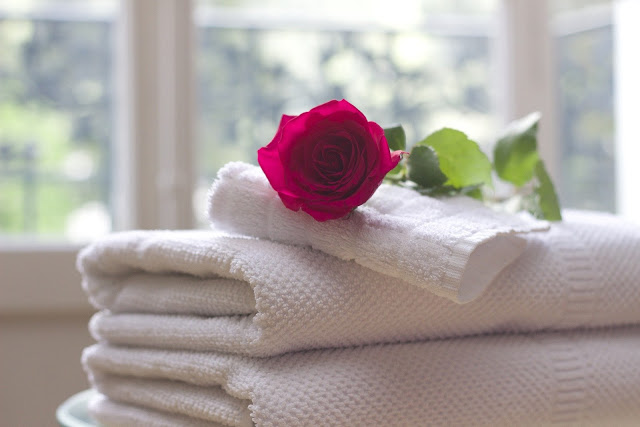 I do take a few extra precautions, especially during flu season to clean a few hidden spots that the housekeeping staff might miss and where I think pesky germs might be lurking. You might want to consider trying these steps when traveling to achieve a cleaner hotel room.

1. Get rid of the bedspread. The majority of hotels don't wash heavy bedspreads after each guest checks out of the hotel. You may want to call the front desk and ask how often the bedspread is washed, or, bring along your own travel-friendly blanket.

2. Wipes. Anti-bacterial wipes are a godsend in my opinion. I usually wipe down phone, doorknobs, the toilet handle, remote control, and the ice bucket.

3. Dishes & Utensils. Don't use the coffee cups and glassware until you wash them with soap under hot water for a minute or two.

4. Check for bedbugs. Although most hotels don't have them, in recent years there seems to be increasing reports of these pesky creatures. To find evidence of bedbugs look under the mattress for reddish-brown spots.

5. Always wash your hands. I know, it sounds like something your mother would say but, the fact is, frequent hand washing helps to prevent the spread of germs, especially during the flu season.