Filming in Yellowstone National Park
History of Yellowstone National Park Filming
Yellowstone is not only America's first National Park, but it is also the first National Park that was established in the world in 1872. This year, Yellowstone, nicknamed "Wonderland" turns 150 years old. It is known for its natural beauty, history, wildlife, waterfalls, geysers, and its newly expanded exhibits in visitor centers that incorporate Native American stories.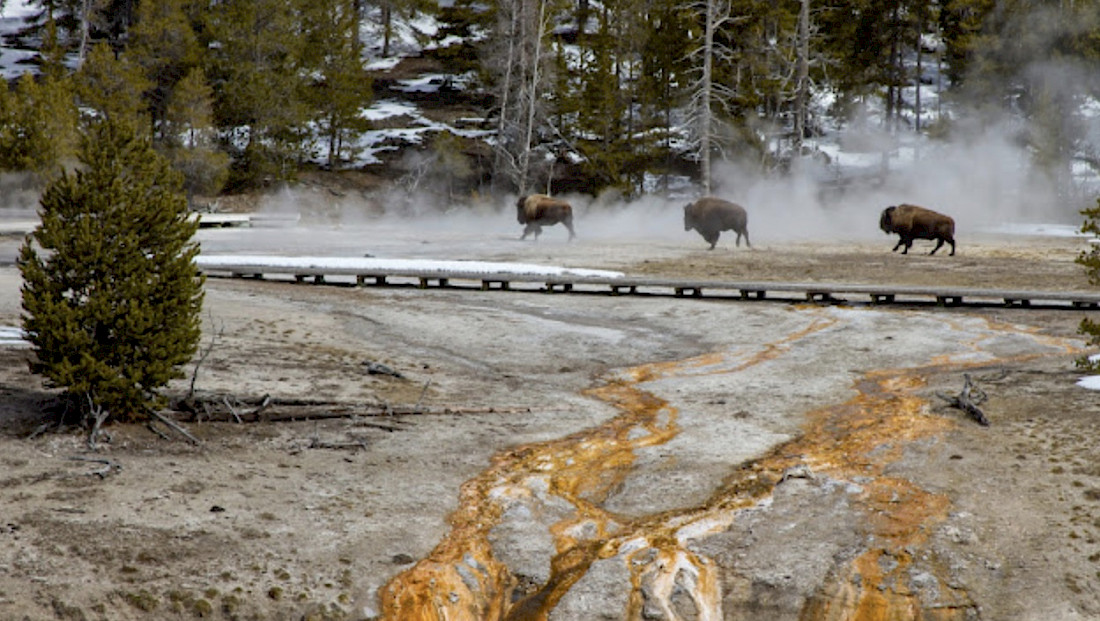 Hollywood has been enchanted with Yellowstone National Park for decades as a movie, TV, and documentary film location. As a matter of fact, to date, 162 films have been shot in Yellowstone ranging from Ken Burn's documentary, America's Best Idea: The National Parks and Kevin Costner's Yellowstone, which is a four-part series exploring the history and preservation of the park set to air on Fox Nation to the hit sci-fi movie Star Trek: The Motion Picture that used the Mammoth Springs area as a stand-in for the planet Vulcan, and The Amazing Race!
Motion picture history began in Yellowstone National Park in 1918 when the silent movie, Heart of the Wilds was filmed in the park, even though the storyline is set in northwest Canada! Yellowstone was considered an exotic and mysterious film location because of its unspoiled and wild landscape. Going back through the decades, the famous children's cartoon, Yogi Bear was inspired by Yellowstone even though the series takes place in the fictional Jellystone Park. The Thundering Herd (1933) is a classic western, and the Mountain Men is a drama whose characters are in search of a legendary valley, both flicks are filmed in Yellowstone.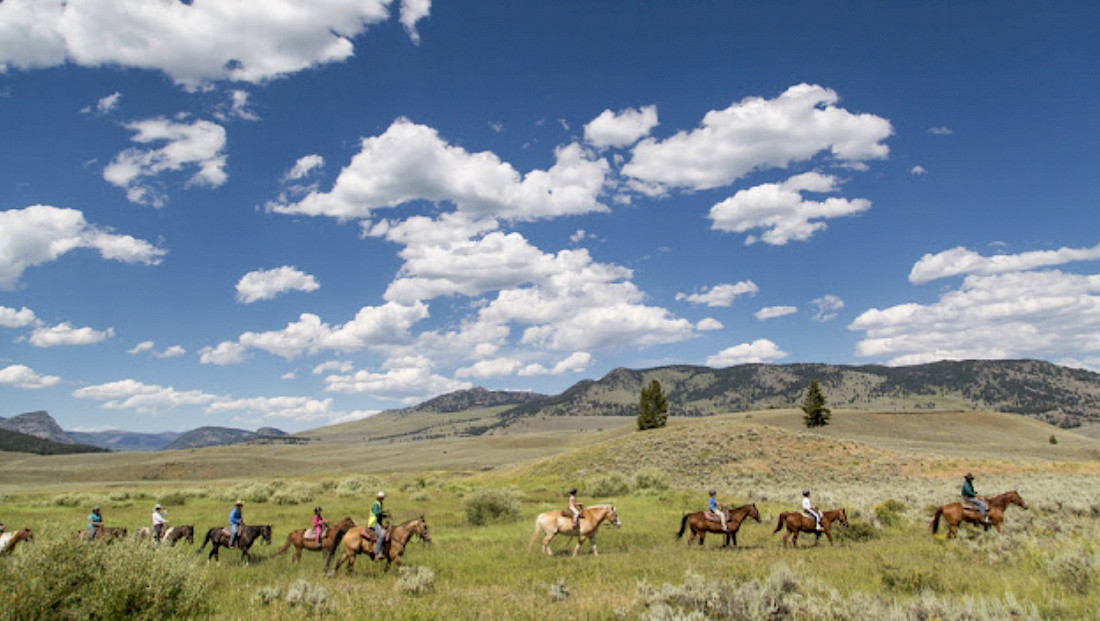 Some of the most popular films shot here are Old Faithful, a comedy starring John Candy as a park ranger, the BBC's two-part drama Supervolcano which speculates on what would happen if the super volcano beneath Yellowstone erupted, and the Disney movie Meet the Deedles which is a tale about a Yellowstone ranger out for revenge who plans to steal Old Faithful! The movie, 2012, starring Woody Harrelson, John Cusack, and Danny Glover begins with a family camping in Yellowstone and tells the dramatic story of how they get a secret map and manage to get away from Yellowstone just before a supervolcano erupts. The TV show, Big Sky, is inspired by Yellowstone and much of the action takes place in and around the park including the park's northern entrance at Gardiner, MT.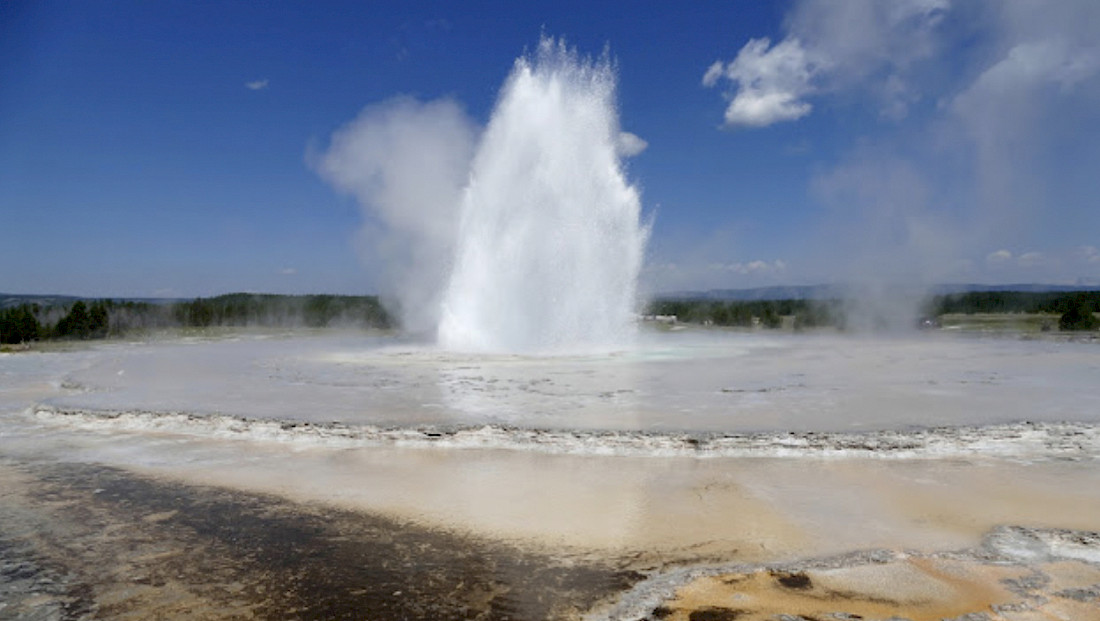 In 1936, an American crime film called Yellowstone was filmed in the park. The plot is pure drama, an ex-con is murdered in Yellowstone National Park while a bank robber's son is searching for the loot his father hid there 20 years before. This "Yellowstone" film shouldn't be confused with the blockbuster TV series, Yellowstone, a modern-day western series that has catapulted the park's name into the lexicon of pop culture beginning in 2018. This series is not named after the park, but rather after the Dutton family's sprawling Yellowstone Ranch that borders the park.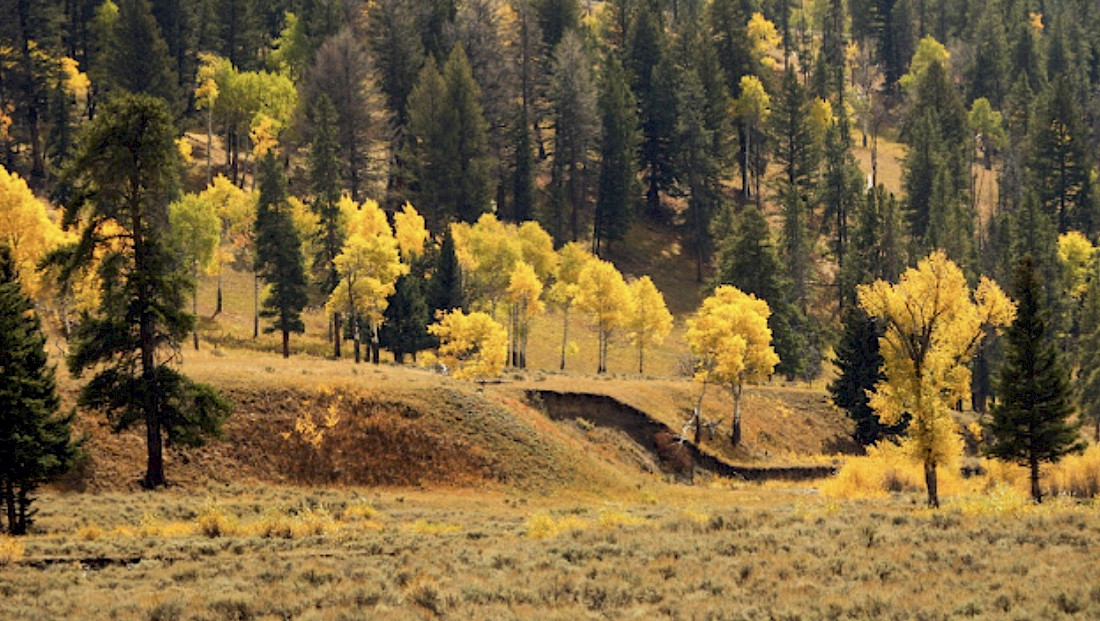 The TV series Yellowstone follows the conflicts along the shared borders of a large cattle ranch, an Indian reservation, and land developers. Yellowstone film locations are located primarily in Montana. The Dutton Ranch is filmed in Bitterroot Valley at Chief Joseph Ranch in Darby, Montana, which is not very far from Yellowstone National Park. Tourists can stop by for a photo op and Yellowstone fans can book a night stay from June - August at the "real" Dutton Ranch and feel like they are part of the show. The Indian Reservation where the series is shot is called the Crow Indian Reservation. It is located just outside of Billings, Montana, and is seven hours away from the Dutton Ranch film location. Some scenes are shot on sound stages that are located in Utah. In season four, the production secured a 40,000 square-foot space over one hundred acres in Missoula, Montana to build its fictional world. Most fans can't wait to see how season five unfolds. 
Yellowstone National Park at 150 years still draws filmmakers and visitors alike who marvel at its vast and pristine natural beauty.