5 Great Things to Do, See and Eat in Nova Scotia
The Best Experiences in Nova Scotia
Nova Scotia is located in the northeastern corner of North America in what is called Atlantic Canada. It is defined by the ocean whose waters are a treasure trove of succulent seafood including some of the best lobster, scallops, clams, and oysters you will ever eat. The coastline is rugged and characterized by many hidden coves and beautiful bays where picturesque fishing villages have plied their trade for centuries. The people that live here have fished these cold Atlantic waters for generations and have great respect for nature and a rugged sense of self-reliance. A visit to Nova Scotia is always one that will recharge your spirit and revitalize your energy.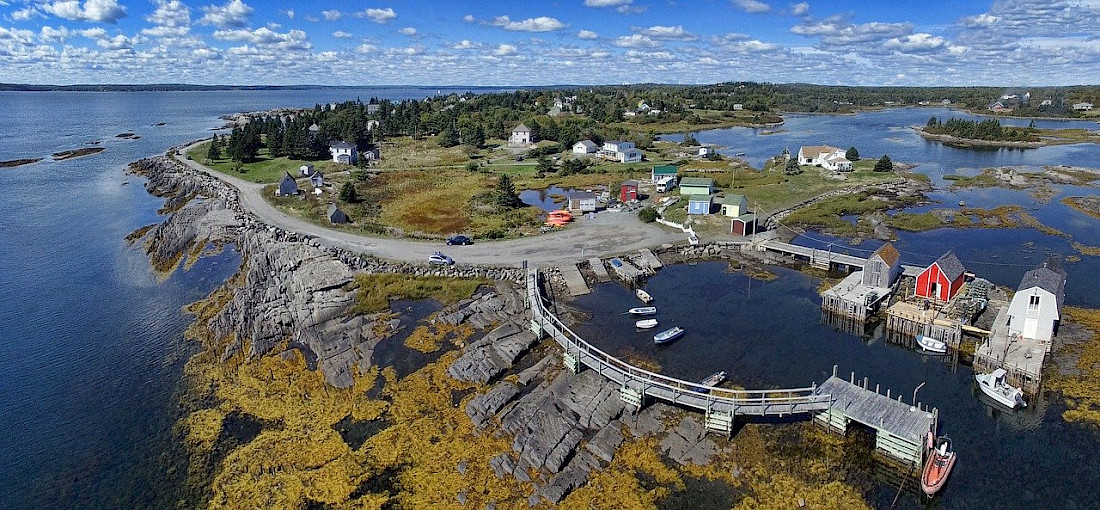 One of our favorite guided tours is one that is different from the day-to-day routine and close to home.  We like destinations with enough travel perks to make you feel like you have gotten away from it all and, when you return home, you feel refreshed. One of these places is Nova Scotia and here are our reasons why a visit is an easy seaside escape!
---
Fresh From the Sea - Lobster & More
Nova Scotia is home to some of the most extraordinary coastal experiences in North America with its granite coast, clear blue waters, quaint fishing villages, and welcoming residents. Lobsters can be found in many restaurants throughout Nova Scotia, which has organized a Lobster Trail that showcases more than forty restaurants that serve up this tasty crustacean. There are so many ways to enjoy lobster here. Visitors can go out on a lobster boat with a real-life captain and watch them haul in the catch of the day, enjoy a wharf-side lobster dinner, indulge in a lobster boil on the beach, or dive into a lobster roll at a roadside seafood shack. When visiting Nova Scotia you just might make it your mission to have as many different lobster dining experiences as possible!
One of our favorite places to try lobster is on Oak Island made famous by the History Channel's Curse of Oak Island. In addition to a fresh-off-the-boat lobster dinner, you will be regaled with stories about this mysterious island which is the site of the world's longest-running treasure hunt. Another seafood hot spot is Birch Street Seafood in Digby, known as the "Scallop Capital of the World."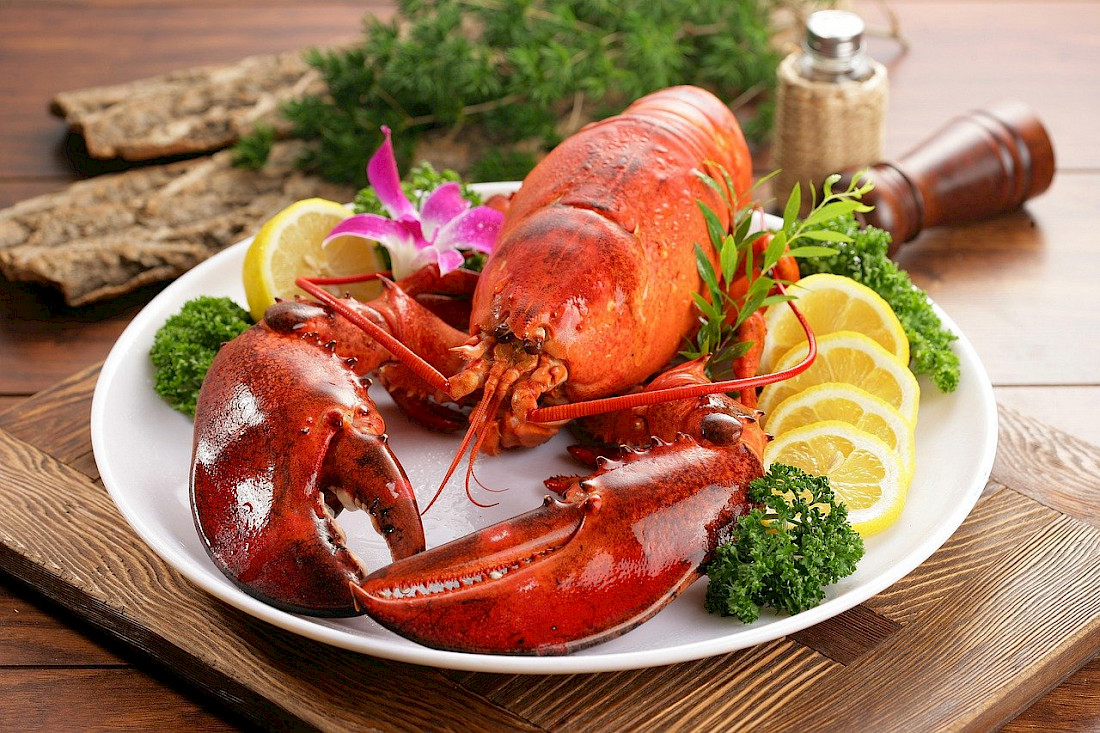 Halifax A Historic Seafaring Harbor
As locals like to say, Halifax is a city with a harbor attached to it. Notably, it is the world's second-largest natural harbor outside of Sydney, Australia. Here you will see tug boats, freighters, ferries, sailboats, and yachts cruising the harbor. One of the most interesting sites in the city is the Historic Properties which consists of a group of historic warehouses that have been converted into boutiques and restaurants. A visit to the Maritime Museum of the Atlantic will give you an idea about the importance of the city's seafaring history and traditions. Many visitors find the Titanic display room the most interesting part of the museum. One of the more sobering sites is Fairview Cemetery where 121 of those that perished in the Titanic tragedy are buried. Look for black headstones, some with poignant tributes, of those that could be identified including a stone to J. Dawson, thought to be the inspiration for the character played by Leonardo DiCaprio in the movie, The Titanic. The Titanic that went down 800 kilometers off the coast of Halifax. Three ships were sent to search for survivors and only 702 survivors out of 2,227 passengers and crew were picked up and transported to Halifax.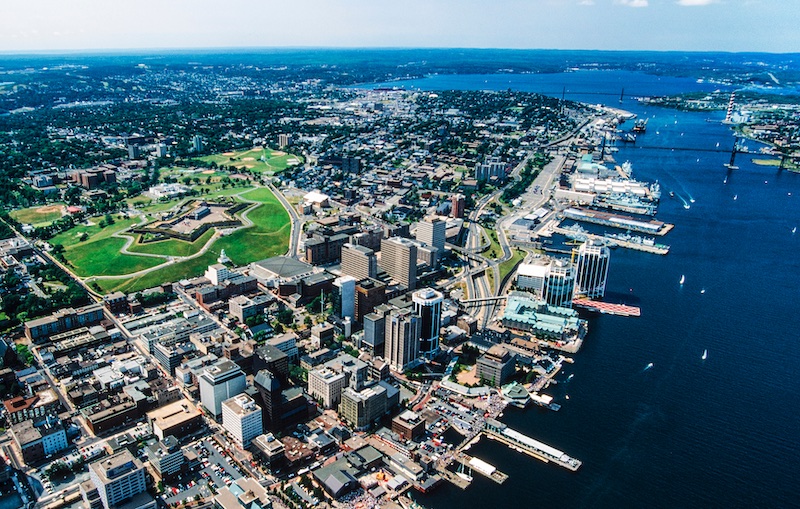 Royal Nova Scotia International Tattoo
Although a military tattoo dates back to ancient Rome, today, it refers to an elaborate performance of music and a display of the armed forces. It showcases a country's "esprit de corps," as well as camaraderie through music. A tattoo is meant to celebrate pride and patriotism, culture, and history through the unifying power of music that enthralls spectators and those heroes serving in the armed services. 
One of the most inspiring places to watch a military tattoo is in Halifax Nova Scotia. The Royal Nova Scotia International Tattoo, opened by the Queen Mother, was founded in 1979 to celebrate the first International Gathering of the Clans held outside Scotland.  In 2006, Nova Scotia's Military Tattoo received a Royal Designation on the occasion of Her Majesty Queen Elizabeth II's, 80th birthday. With more than 2,000 performers there are bagpipes, the beating of drums, military displays, dancers, acrobats, Highland flings, and the Canadian Armed Forces that blend history and today's new traditions, with innovations that thrill spectators, of all ages. 
If you miss this event, head to the Halifax Citadel National Historic Site where students in period uniform demonstrate drills, piping, and the changing of the sentries every summer.
Discover Colorful Lunenburg
Lunenburg, former ship-building and rum-running port is the most picturesque town in Nova Scotia. This charming and very walkable town has been designated as a UNESCO World Heritage Site because 70% of its brightly painted buildings from the 17th and 18th centuries continue to greet visitors. Exploring this colorful seaside village is like stepping back in time. Local tradition has it that the homes and buildings were painted in bright colors so that boats from the water could see them.  It is fun to uncover the secrets of Lunenburg's elusive rum-running history and the tale of the Bluenose racing schooner, which graces Canada's dime. Many restaurants found here are on Nova Scotia's Seafood Trail because they serve up some of the best chowders, lobsters, oysters, and fish in the area. At the end of the day, Lunenburg is a delicious experience in more ways than one!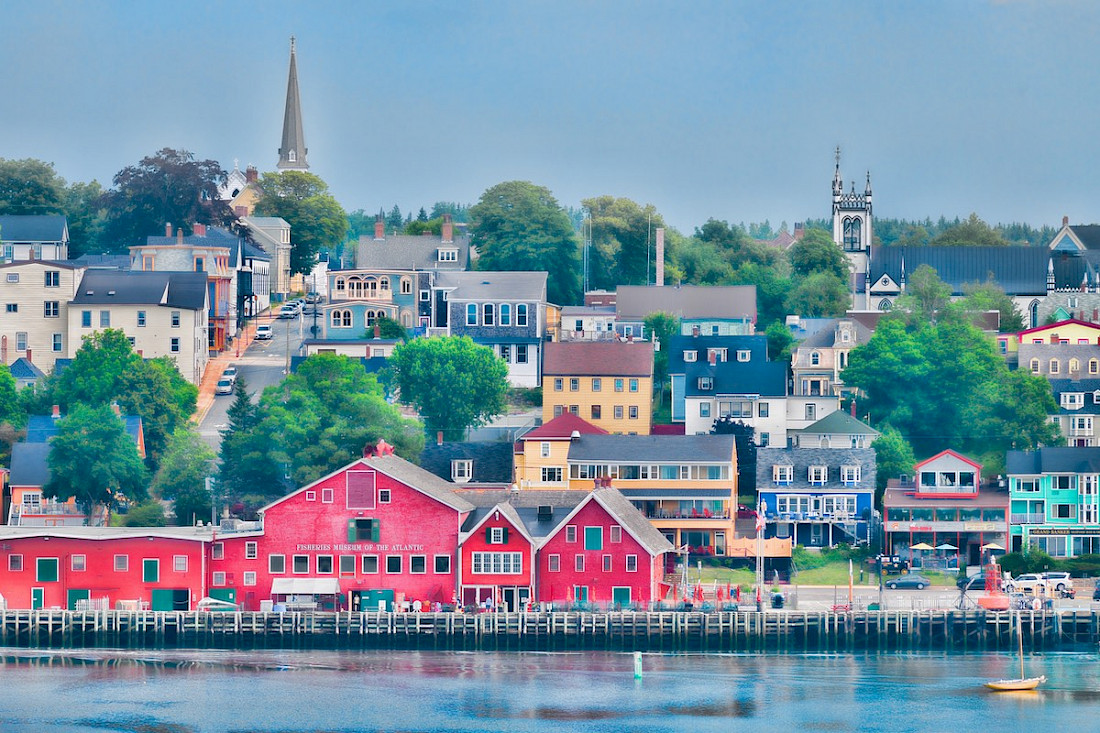 Snap a Picture @ Peggy's Cove Lighthouse
Constructed in 1915, Peggy's Cove Lighthouse is one of the most photographed lighthouses in Canada.  It is a picture-perfect spot with classic colonial houses perched on a narrow inlet that is framed by a classic East Coast lighthouse surrounded by wave-battered granite boulders of different shapes and sizes. The lighthouse was built to mark the eastern entrance to St. Margaret's Bay. 
The village of Peggy's Cove dates to 1811 proving that this area is more than just a lighthouse! Peggy's Cove is actually a working fishing village with colorful lobster boats moored in the harbor. Legend has it that it was named after Peggy, the sole survivor of a shipwreck, that stayed in the village, married a fisherman, and became known as Peggy of the Cove. Gift shops, art galleries, and seaside restaurants serving up fresh lobster rolls line the main street of this quiet village.
If you are looking for a seaside getaway that is close to home and yet so different, Nova Scotia should be on your bucket list of easy getaways.