8 Destinations That Feel Like Europe in The United States of America
Travel to Europe this fall was in limbo when when it came to knowing when travel restrictions will be lifted. Many folks are turning to small tour companies and booking a trip with friends and family closer to home. It is a rewarding experience to travel with your circle of friends and family because you share so many of the same interests, likes, and dislikes. Just because you can't get to Europe this fall doesn't mean that you shouldn't travel with a circle of friends. Here are Tours of Distinction's top eight destinations that are close to home but have the feeling of a European getaway.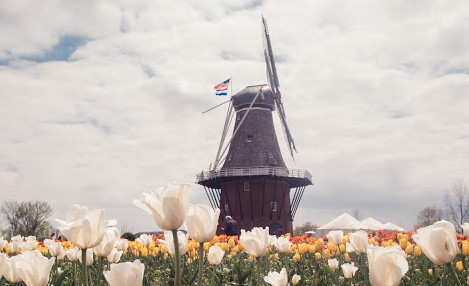 If you like the Netherlands, plan a trip to Holland, Michigan.  Like its namesake, Holland Michigan is known for its famous Tulip Festival that is ranked as one of the best small-town festivals in the United States. Holland, Michigan is much more than flowers, especially during the Tulip Festival. There are Dutch dance performances, food, and gifts - everything from heirloom souvenirs and gifts, to delicious Dutch cheese, artwork, and high-quality crafts including delftware and wooden clogs. Another highlight found in Holland Michigan is Neilis Dutch Village. It is like a little piece of the Netherlands plunked down in this midwestern state! This charming complex consists of ten scenic acres of authentic Dutch architecture, canals, and dancers. 
If Germany is on your bucket list, head to Frankenmuth, Michigan.  The charming village of Frankenmuth is where the folks say "willkommen" the German word for welcome rather than hi! This small village, that is about three square miles, is known as Michigan's "Little Bavaria."  Visitors will enjoy a German pretzel rolling experience, meals served by ladies in dirndls and men in lederhosen,  beer at America's oldest craft microbrewery, and a carriage ride through this charming village. A highlight is seeing the Bavarian Inn Glockenspiel come to life with its imported figurine movements depicting "The Pied Piper of Hamelin."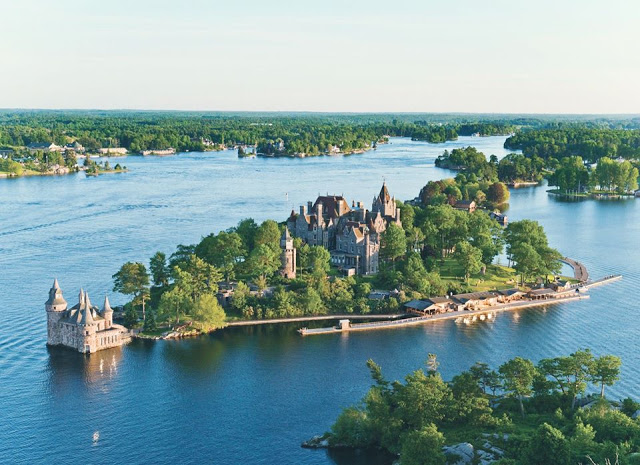 If a European River Cruise is of interest, cruise the 1000 Islands. The scenery of the unspoiled St. Lawrence River's 1,000 islands transports you to European medieval castles. Boldt Castle was inspired by castles on the Rhine and will transport you there. Singer Castle, also in the 1,000 Islands was designed after Woodstock Castle and is reminiscent of a Scottish castle in the Highlands. Exploring the 1,000 islands you will see wildlife, beautiful scenery, historic lighthouses, magnificent mansions of the Gilded Age, and fairytale castles. .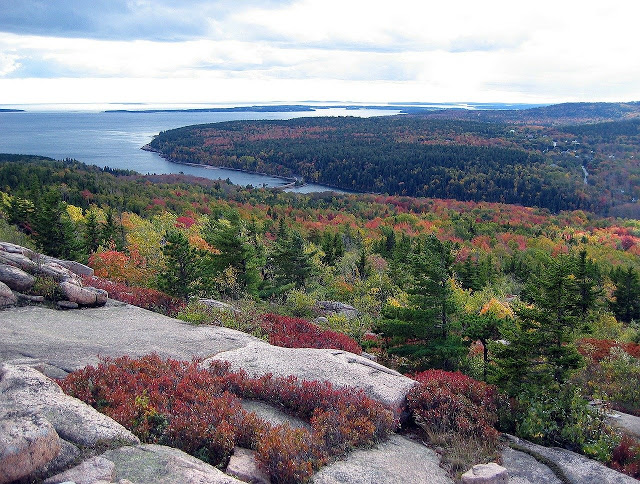 If you like hiking in Scotland then head to Acadia National Park in Maine.  West Highland Way is one of Scotland's most magnificent trails. Hikers walk through the unspoiled pastoral landscape of Loch Lomond that has beautiful water views to the highest mountain in the British Isles.  Equally as beautiful with dramatic sea views, beautiful mountain ranges, and magnificent valleys, Arcadia National Park offers every type of terrain that New England offers.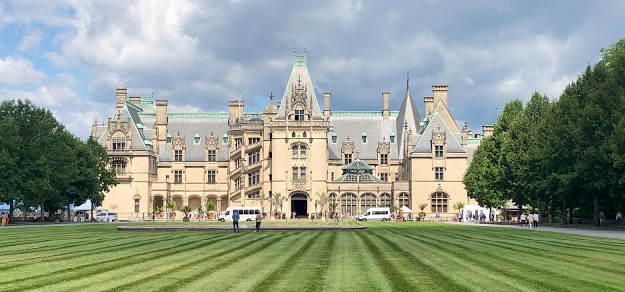 For a French architecture fix head to Biltmore Estate in North Carolina. This chateauesque style mansion was built for George Washington Vanderbilt II between 1889 and 1895. Biltmore is an excellent example of a Gilded Age mansion that was inspired by several Renaissance chateaus in France including Chambord. The inside of the house is exquisite and decorated with European tapestries, hundreds of carpets, prints, and decorative objects dating from the 15th century to the late 19th century.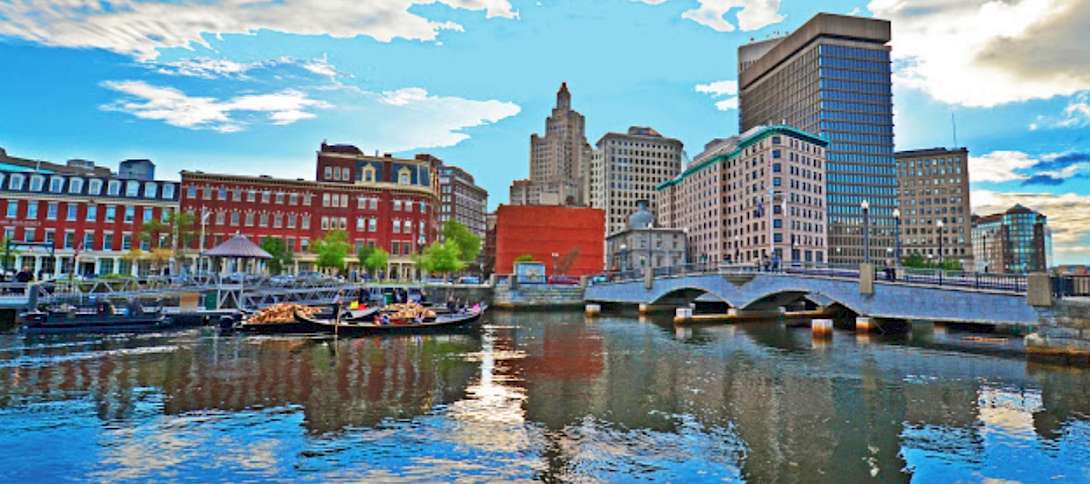 If you love Venice, Providence, Rhode Island will be a pleasant surprise!  Everyone knows that Venice is famous for its gondolas, bridges, exquisite architecture, and palaces. While you won't find palaces in Providence, Rhode Island, you can go on a gondola ride along the Providence and Woonsasqutucket Rivers through the heart of the "Renaissance City."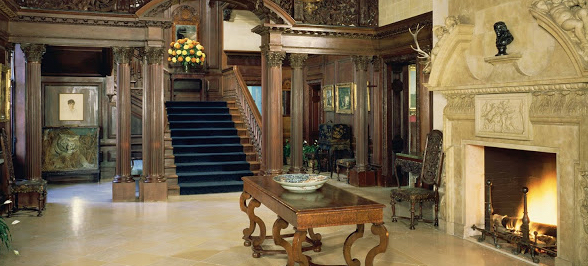 Do England's Cotswolds strike a chord with you? The Cotswolds are truly the English countryside at its' most idyllic with dreamy villages that seem lost in time, beautiful gardens to wander through, quaint shops to explore, and cozy pubs that welcome one and all. A day at Old Westbury Gardens in the Hamptons is like taking a mini trip to the Cotswolds. This magnificent country estate and its' gorgeous gardens make you feel like you have been magically transported to the English countryside. Completed in 1906 by a British architect Old Westbury evokes the great houses of England that just happens to be in New York!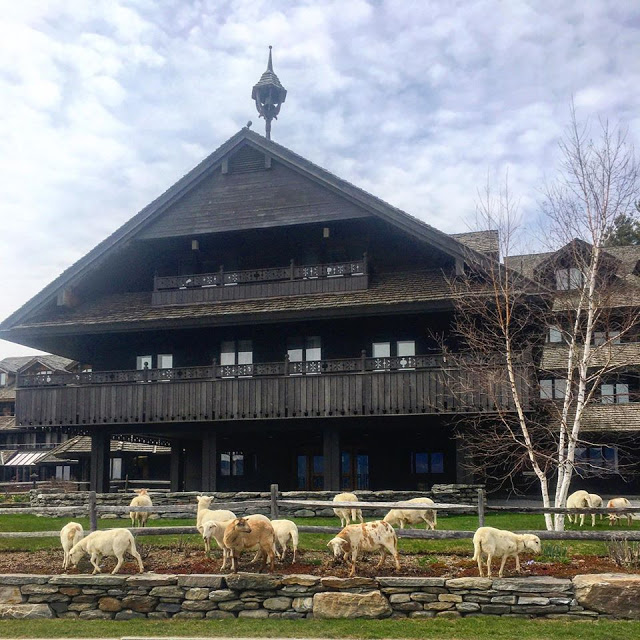 A little bit of Austria in Vermont! If you are a fan of The Sound of Music why not visit Vermont this fall. Every autumn the hills are alive – with the spectacular fire colors of fall foliage. Although Vermont's mountains may not be as high as the Swiss Alps, you will certainly feel like you are in Switzerland at Vermont's famous Von Trapp Family Lodge. This unique mountain resort features Austrian inspired architecture, old-world comforts, delicious food, and stunning scenery.
Plan your next European Getaway in America
---
Why Tours of Distinction?
We are a service orientated tour operator that believes in small group experiences and travel fun.
50 Years of Responsible Travel | Custom & Scheduled Itineraries | Over 500,000 Travelers | 150+ Trips | 5 Styles of Travel
Learn More (/why-tours-of-distinction/what-makes-us-distinct/)