Day Trips to Boston & Beyond for Foodies
Boston is an exciting city, the largest in New England with such venerable attractions as the Museum of Fine Arts, Symphony Hall, the Isabella Gardner Museum, Faneuil Hall, and Fenway Park that make this coastal city fun to explore. You don't have to be
a foodie to enjoy a food tour, especially in Boston! That said, food can be an exciting way to discover "the soul" of the Greater Boston area by experiencing its different venues and neighborhoods where you will find a variety of top-notch experiences.
---
Faneuil Hall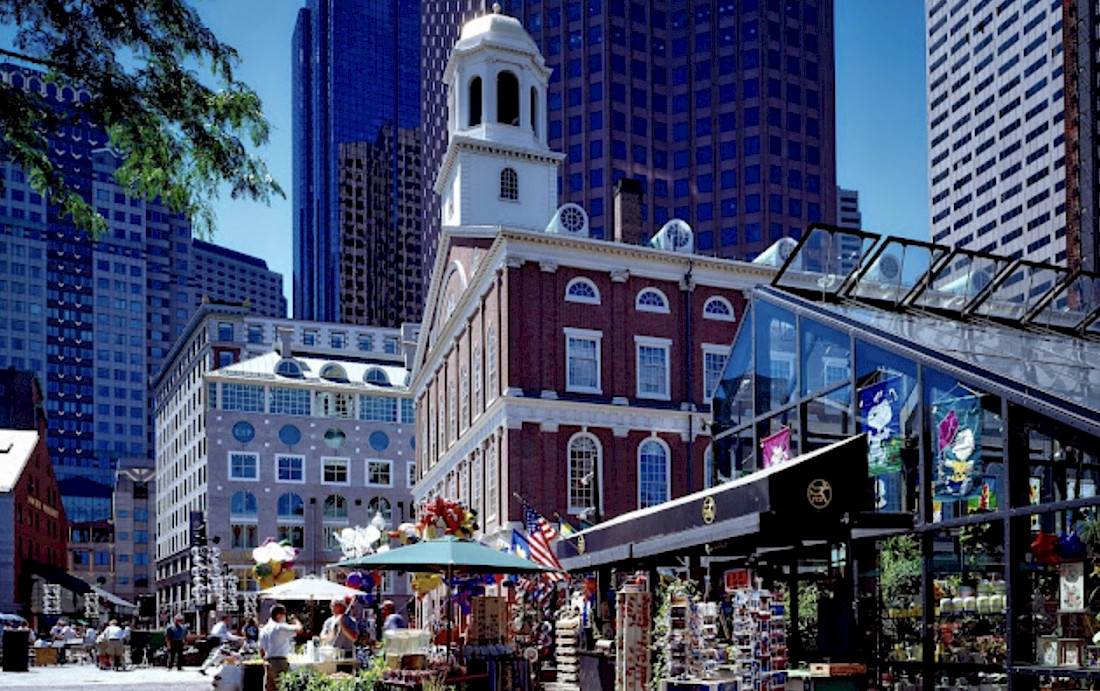 One of our favorite locations for foodies is Faneuil Hall, also called Quincy Market. It was built in 1742 and donated to the city by Peter Faneuil, a wealthy owner of enslaved people that lived on Beacon Hill. It is sometimes referred to as the "Cradle of Liberty" because of the pro-freedom speeches given here leading up to the American Revolution making it part of the Boston National Park system. 
Today, Faneuil Marketplace/Quincy Market is part shopping mall with 40+ push carts and more, part entertainment, and all about food. The Colonnade area is the largest Food Court in New England. It offers around 40 mouth-watering options including fresh local and New England seafood, Italian, Greek, Mexican, Asian, and Boston-style pizza along with an excellent selection of pastries from Boston's North End.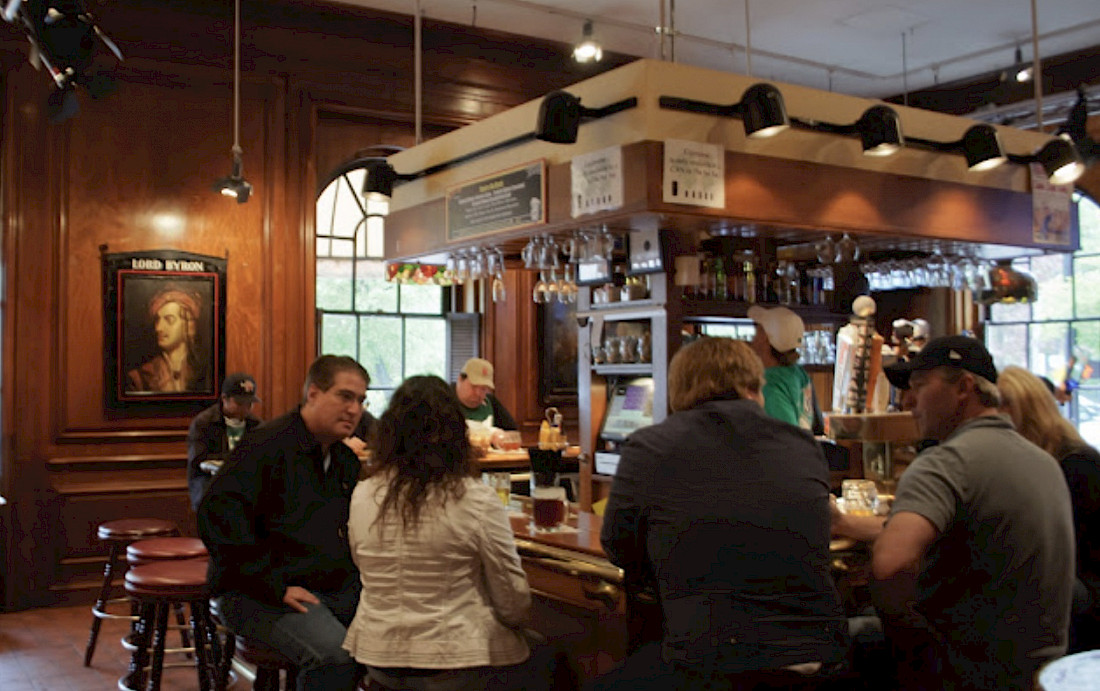 If a food court isn't your thing there are plenty of restaurants and pubs to choose from. One of the most popular is a pub called Cheers, whose bar is a reproduction of the one on the popular TV series of the same name! Naturally, it serves tasty pub food.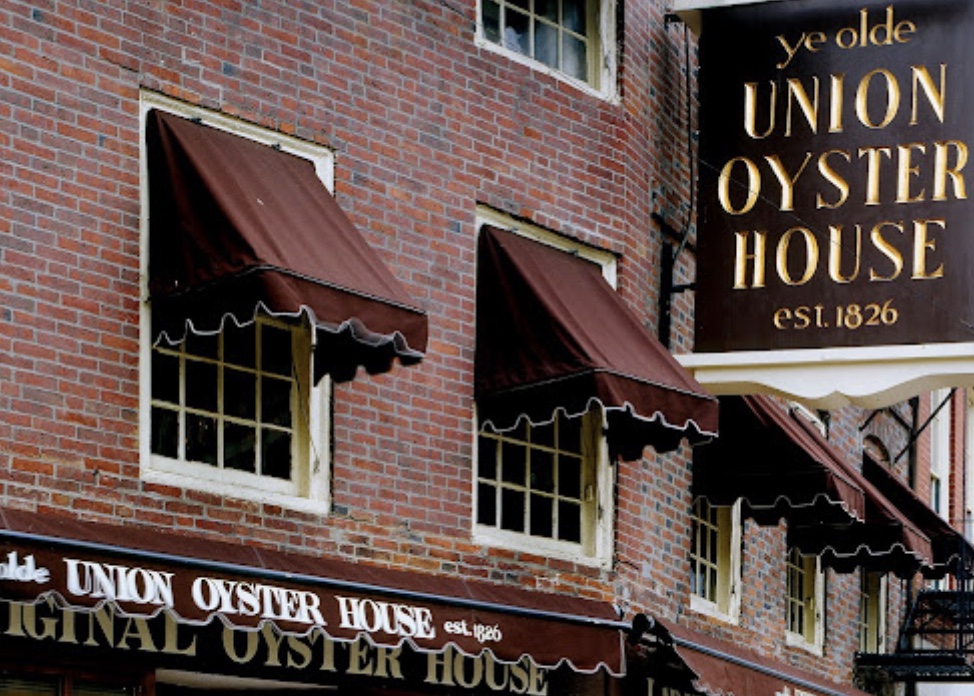 To travel back to yesteryear, head to the Union Oyster House, the oldest continuously operating restaurant in the entire country that opened its doors in 1826. It is located a few blocks from Faneuil Hall.  People flock to this restaurant that doubles as a National Historic Landmark for freshly shucked oysters, clam chowder, steamers, broiled Boston scrod, New England seafood pie, and, lobster, of course. 
Boston's North End
If you want to go to Italy for a day without jet lag take one of our tours that features Boston's North End also known as Little Italy! Wander down an intricate maze of cobbled streets, along a waterfront promenade, and past historic landmarks like Paul Revere's House and the Old North Church. Little Italy was Boston's first neighborhood whose smells, colors, and shops are sure to transport you to Italy. The North End is not just about spaghetti and meatballs, menus offer food from just about every region in Italy, sure to please every palette.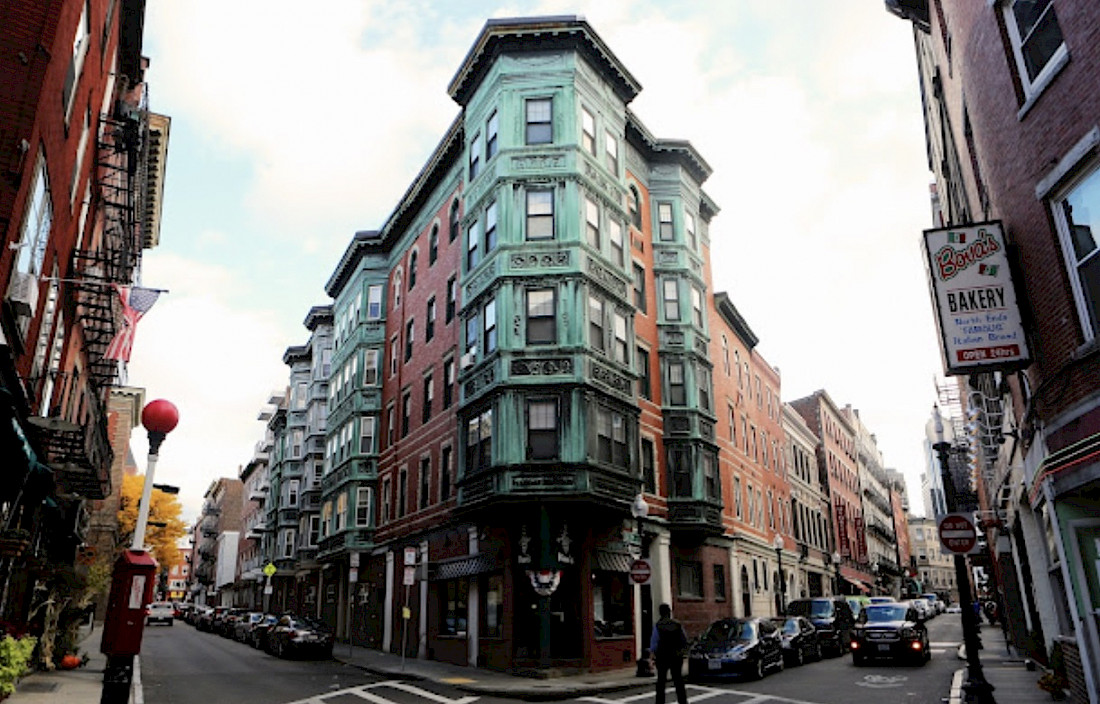 On our Mangia Mangia group tour, you will discover more than 100 authentic Italian restaurants, pizzerias, ristorantes, cafes, bakeries, and shops selling a wide range of Italian goodies. All this and more is packed into an area of about one square mile. After lunch on your own, this tour heads to Sam Adams where we will see how beer is made.
If you have a sweet tooth, check out our Cocktails and Cannolis day trip. It takes you into the scrumptious wonderland of Little Italy's bakery scene. Sample mouth-watering homemade Italian desserts, experience a blind cannoli test, and watch a chocolate-making demonstration that includes samples of the finished product. For lunch, we head to Faneuil Hall, a true mecca for foodies with New England's largest Food Court. The grand finale of the day is a stop at Bully Boy Distillery, a fourth-generation working farm where we will sample whiskey, rum, vodka, or gin.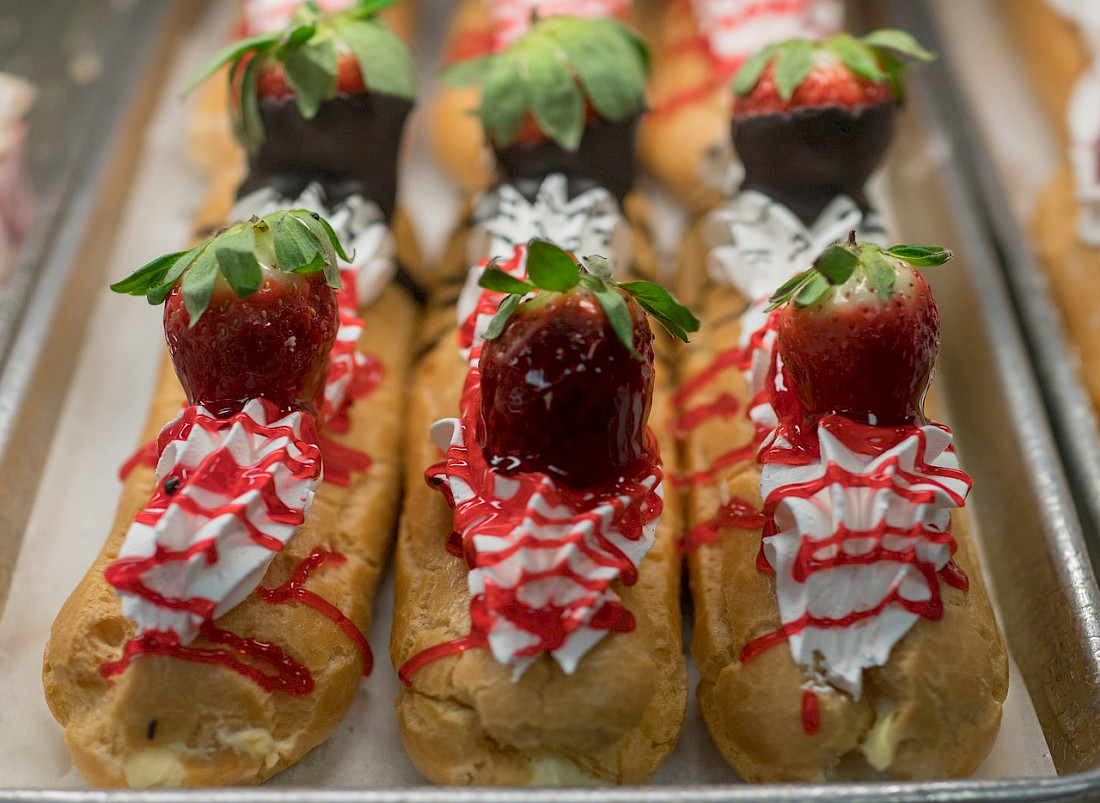 Gloucester Lobster Cruise
Calling all lobster lovers to America's oldest seaport, located just 45 minutes north of Boston. If you are a foodie that loves an on-the-water adventure don't miss our Gloucester Lobster Cruise through one of America's most scenic harbors. Imagine enjoying a lobster buffet lunch while cruising along the shoreline of downtown Gloucester and past many stunning sights including the famous Gloucester Fisherman's Monument, the mysterious Hammond Castle, and the Ten Pound Lighthouse. Lunch includes New England Clam Chowder, a steamed 1 1/4 pound lobster - caught in the waters that you are cruising on, BBQ chicken, corn on the cob, slaw, red bliss potatoes, freshly baked rolls, and dessert. Are you hungry yet?
A Taste of Cape Cod
Cape Cod is legendary for its pristine beaches, charming towns, and fabulous seafood. Consider the lobster roll, a toasted buttered roll filled with perfectly cooked, succulent, and sweet lobster meat that is popular year-round with foodies. On our Lobster Roll cruise of Cape Cod Bay enjoy the sights and sounds while eating a lobster roll that is as iconically "Americana" to New England as gumbo is to the South! To round out the foodie experience, after our cruise, we will stop at Cape Cod Creamery, a family-owned ice cream parlor for the smoothest, creamiest, and most flavorful ice cream you will ever taste because it is made with less air.
Historic Food Experiences
Massachusetts is home to some of the most historic restaurants and attractions in the country which is why we are offering a small group tour of two of our favorites.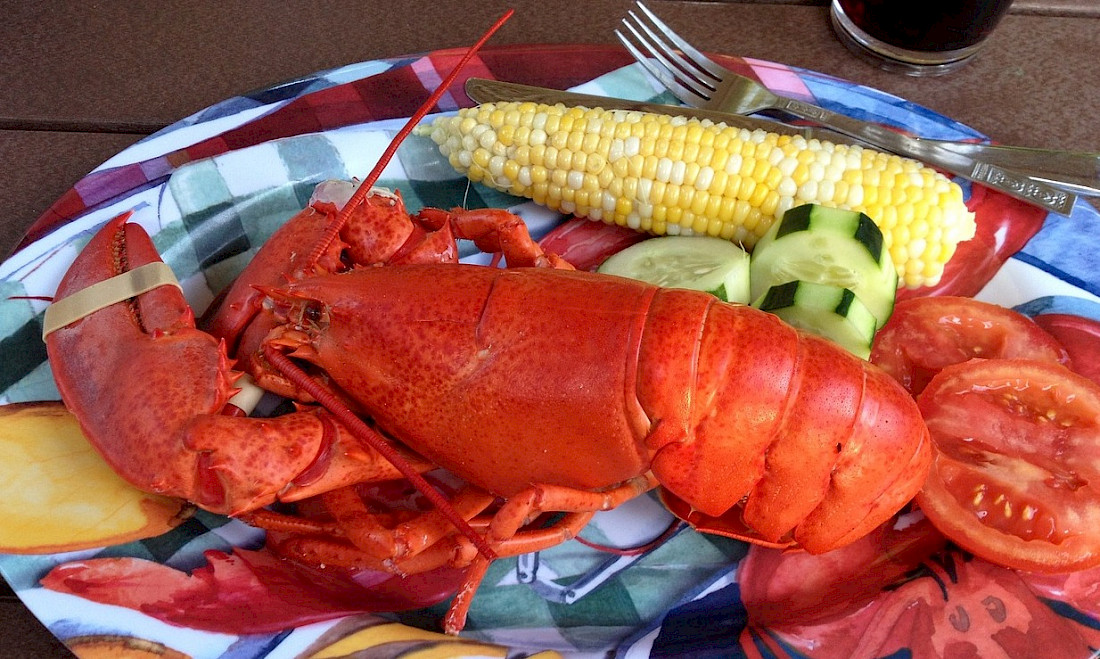 Plimoth Plantation
This living history museum is a recreation of an English settlement that existed in 1627.  You will meet role-playing colonists who speak, act, and dress as the Pilgrims did then. You will also meet modern-day Wampanoag Indians in traditional dress that will tell you how their culture existed in the 17th century.  The highlight of the day for foodies is the unforgettable lunch that will be served which includes traditional English and Native American foods. This unique dining experience will consist of Turkey (sauced two-way on the side), Naussamp, Stewed Squash, Cheate Bread with Butter, Carrot Soup, and Mint Tea with Blueberries.
Old Sturbridge Village
Have you always wondered what Christmas was like in the 1800s? The highlight of this tour for foodies' is double the fun with a meal at a historic farmhouse and a visit to Old Sturbridge Village. The dining experience at the Salem Cross Inn is an authentically prepared 1700s feast prepared before your very eyes by candlelight. The centerpiece in this 18th-century farmhouse is the large fieldstone fireplace where a prime rib slowly turns over a crackling fire of wild cherry logs, and thick luscious clam chowder bubbles in an antique cast iron cauldron. The menu has traditional Prime Rib, Chowder of the Sea, Homemade Rolls and Muffins, Herbed Roasted Potatoes, Spinach Pie, Butternut Squash, and Fresh Made Apple Pie with a Dollop of Fresh Whipped Cream.