7 Tips for Day Trip Train Travel
There is something romantic about taking a train excursion on an escorted Day Trip. Traveling by train gives us a different perspective of the landscape, one seldom seen from motor-coaches or cars and never seen from the air. If taking a train is part of your day trip itinerary there are a few things to keep in mind to make the most out of the experience.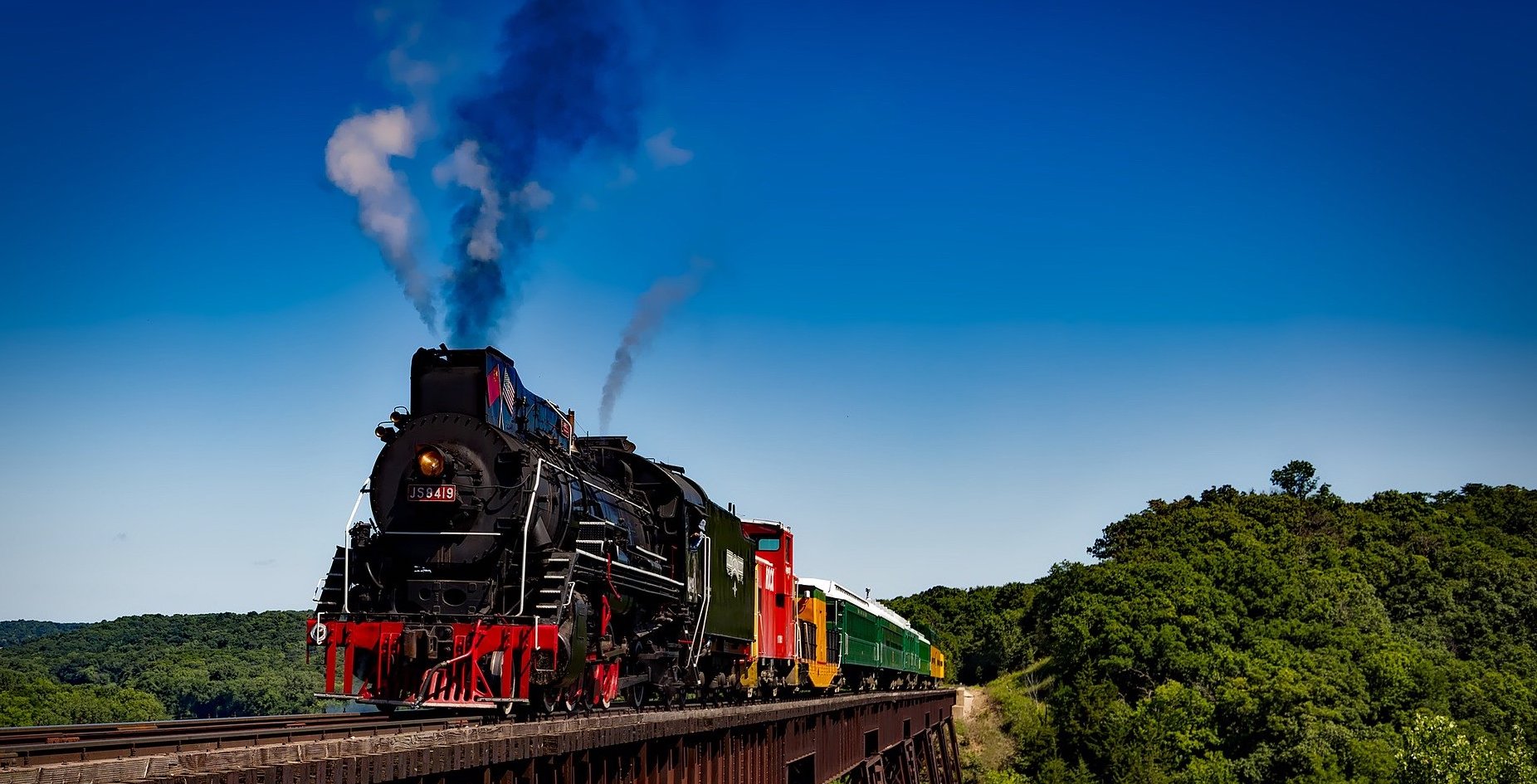 ---
1) Choose the Right Seat
Do you like window seats so you can enjoy the view?  Or do you prefer to be on the aisle where you have more access to stretch your legs? Whichever type of seat you prefer, make sure that your ticket reflects your preference. Keep in mind that some trains have both front and rear-facing seats. If you are prone to motion sickness, sit in a front-facing seat so your eyes relay movement cues as the vestibules of your inner ear.
2) Travel Props
Like motor-coaches, train seats may be comfortable for most people unless you have a back problem. If you do, bring along an inflatable seat cushion or lumbar support pillow to take the pressure off your spine and lower back.
3) Wear Comfortable Clothes
Stretchy, breathable, comfy clothing is always recommended and so are flat, comfortable, shoes for trips to the powder room. If it is summer and the air-conditioning is on you may want to bring along a light sweater; if it is in the fall or spring, you might consider dressing in layers.
4) Pack Your Charger
Many trains have their own outlets so be sure to bring your phone and camera charger. Many scenic trains have large windows that are perfect for snapping photos as the scenery slides by…and the worse scenario is running out of battery power!
5) Tote It On
Trains have special storage space for small carry-ons and bringing it on is free! Be sure to pack light and only essentials that you need for the day. Some items could include travel gadgets, medication, glasses, and your wallet. A tote bag or day pack is the best bet.
6) Snacks
Most scenic excursion trains offer snacks, some even have a dining car. If you are on a budget or on a special diet you might want to stock up on your own snack favorites as well as a bottle of water.
7) Antibacterial Wipes
It is always a good idea to carry wipes and to use them to wipe down your area and your hands. For information about what types of wipes to use and what to wipe down read our blog post the 3 W's.