DATTCO our Motor-coach Partner - Travel in Safety & Style
Some say that getting there is half the fun… and that is surely the case when booking a group excursion with Tours of Distinction. Our professional team curates every aspect of each tour itinerary with the enjoyment of our clients in mind right down to the motor-coach company we contract. The comfort and safety of our clients is paramount to our philosophy…to make every journey with us the best that it can be, and that's why DATTCO is our motor-coach partner.
Explore our Tours  DATTCO Motor-coaches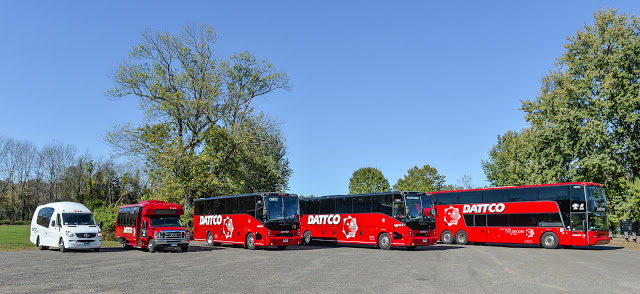 About DATTCO
We like the fact that DATTCO is not only a Connecticut company, but one that has been family owned since 1924 and is now third generation strong. Today, DATTCO has over 2,400 employees and 29 offices, terminals and service facilities located throughout New England, to ensure customer satisfaction and safety. 
DATTCO is a sanctioned carrier for the Department of Defense, an approved carrier recognized by the Transportation Safety Exchange, and has been awarded the esteemed TRAX Insurance Risk Control Award of Excellence. President and owner Don DeVivo is the current chair of the prestigious American Bus Association, the largest tour operator, and motor-coach trade association, nationwide. DATTCO, as a company, is widely respected as a "rock-solid" operation according to Metro Magazine.
Most importantly, DATTCO takes maintenance and safety seriously. The DATTCO Motor-coach Safety Department is overseen by a Senior Safety Director and staffed by a full-time Motor-coach Safety Director, Training and Compliance Supervisor, Driver Trainer and Assistants. Drivers undergo a rigorous 40-hour classroom session, evaluation, and extensive road training prior to being placed in service. DATTCO is one of the few companies that has a driving simulator as part of all new driver and refresher training.  The simulator is housed in a full-size motor-coach within a mobile classroom. The entire fleet is equipped with an accident event recorder surveillance system to monitor driver behavior, operation and response to changing road and traffic conditions.
Types of Motor-coaches 
DATTCO has one of the largest and most state of the art motor-coach fleets in the country including more than 100 luxurious motor-coaches manufactured in Belgium by Van Hool.  The DATTCO fleet offers a variety of motor-coach sizes and seat configurations enabling Tours of Distinction to choose the motor-coach that is perfect for your group and one that fits your budget.
81-Seat Van Hool Double Decker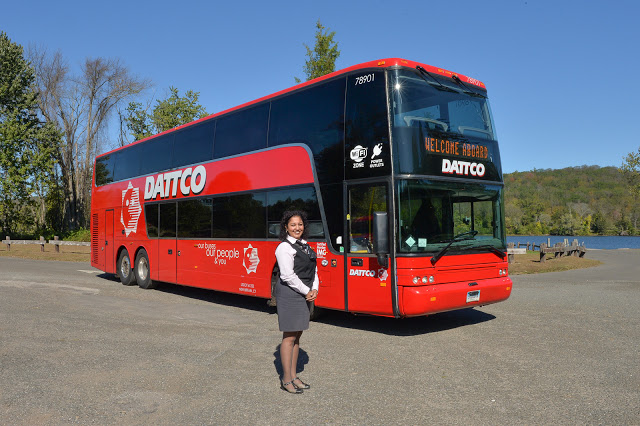 This eco-engineered Van Hool double-decker motor-coach is state of the art and environmentally responsible. It is loaded with onboard features that are designed to impress riders and include sky view rooftop, exciting upper-level views, front and rear staircases for easy loading and unloading, centrally located restroom, two deck entertainment system, seat-belts, USB ports, outlets, and WiFi. Traveling in this motor-coach puts you in the holiday mood the moment you step in.
52-Passenger Coach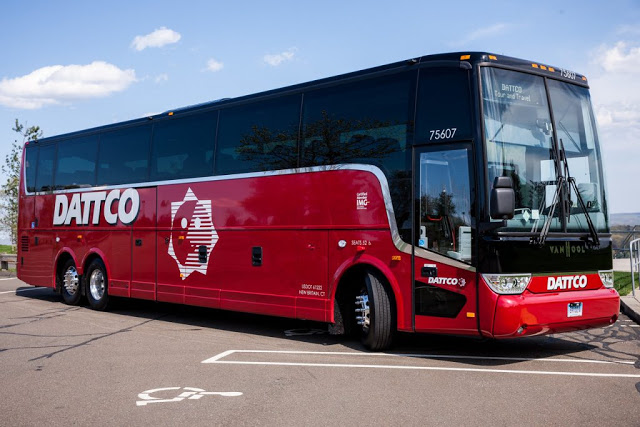 Lots of legroom, comfortable reclining seats and plenty of overhead storage make traveling in this vehicle a delight. This luxury motor-coach also has large flat screen monitors, Wifi, and outlets to charge your phone and laptop so you are never disconnected.
36-Passenger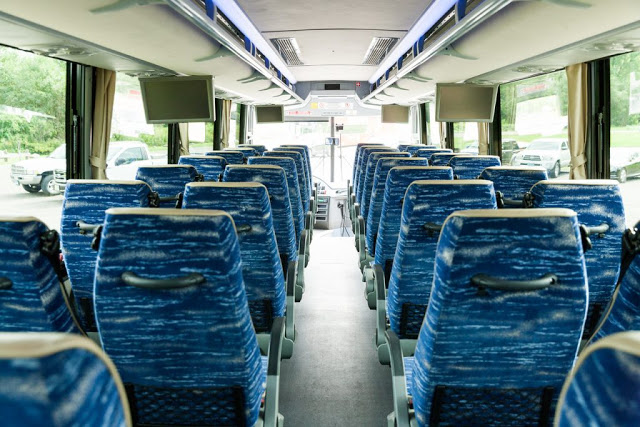 Plush ergonomic seating, legroom galore, and spacious overhead compartments to store your belongings make traveling on this mid-size luxury coach an ideal way to reach your destination in style and comfort. This motor-coach comes with many amenities like wide screen TVs, and outlets to charge your electronic devices, making getting there half the fun! This motor-coach is perfect for smaller groups with a smaller budget, because the 36 seater has all the amenities of a full-size coach.
Luxury Van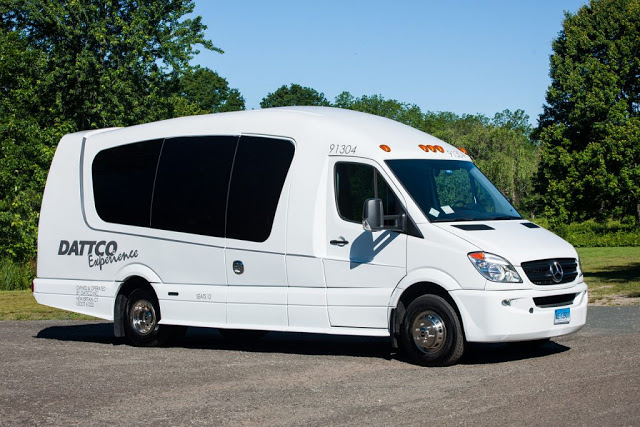 If you have a small group of 8-12 passengers, consider booking the Luxury Van. These vehicles are beautifully appointed with a custom leather interior, flat screen monitors, wide, reclining executive chairs. WiFi, outlets, and a DVD player with flat-screen monitors round out the comfort of this luxurious vehicle that is perfect for a small exclusive group for a local or overnight excursion. This vehicle also has an easy-loading, spacious rear luggage compartment.
14-Passenger Limo Van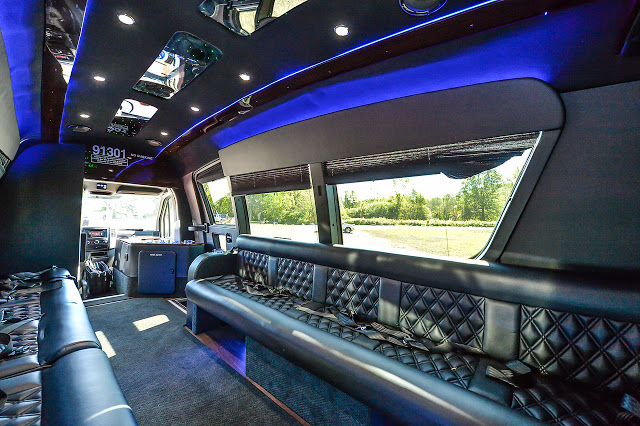 The elegantly appointed Limo Van is perfect for a small exclusive group that wants to tour in style. Whether you want a night in the city, a tour of the countryside, or a trip celebrating a special occasion, all you have to do is sit back and enjoy the experience of the sights and sounds when traveling in this vehicle. Amenities include leather couch seating, seat belts, window shades, a large flat screen monitor, DVD player, wifi, outlets, ice chest and even mood lighting.
About Tours of Distinction
For more than 45 years, Tours of Distinction has understood that your vacation time is precious. Travel is a way of life for our team members and we want to share our discoveries and in-depth knowledge with you. Our clients seek authenticity and our team's expertise and hands-on assistance will ensure that your journey with us is fun, fulfilling and that it fits your budget.  Our goal is to make sure that every day of your journey with Tours of Distinction is the best that it can be.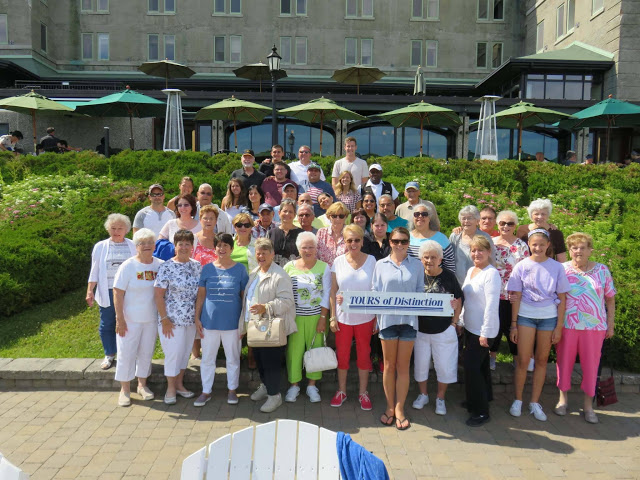 For almost a half a century, Tours of Distinction has offered a diverse collection of small escorted group and individual tour itineraries carefully crafted by our Professional Travel Team. We specialize in everything from carefree day trips and multi-day adventures to 7-14 day journeys of a lifetime, nationally and internationally. Whether you are a first-time traveler or a seasoned globetrotter we are here to provide you with expert service because when it comes to travel, service and our years of experience make all the difference.
For Tours of Distinction, travel is not just a "business" it is a lifestyle that inspires a sense of community that spans the globe.  We would like to welcome you to our "Tours of Distinction" and invite you to enjoy the magic, excitement and exhilarating experiences of travel with us…the world awaits!