Chuck's Sojourn to Vietnam
Catching up with Vietnam. Chuck's return years later.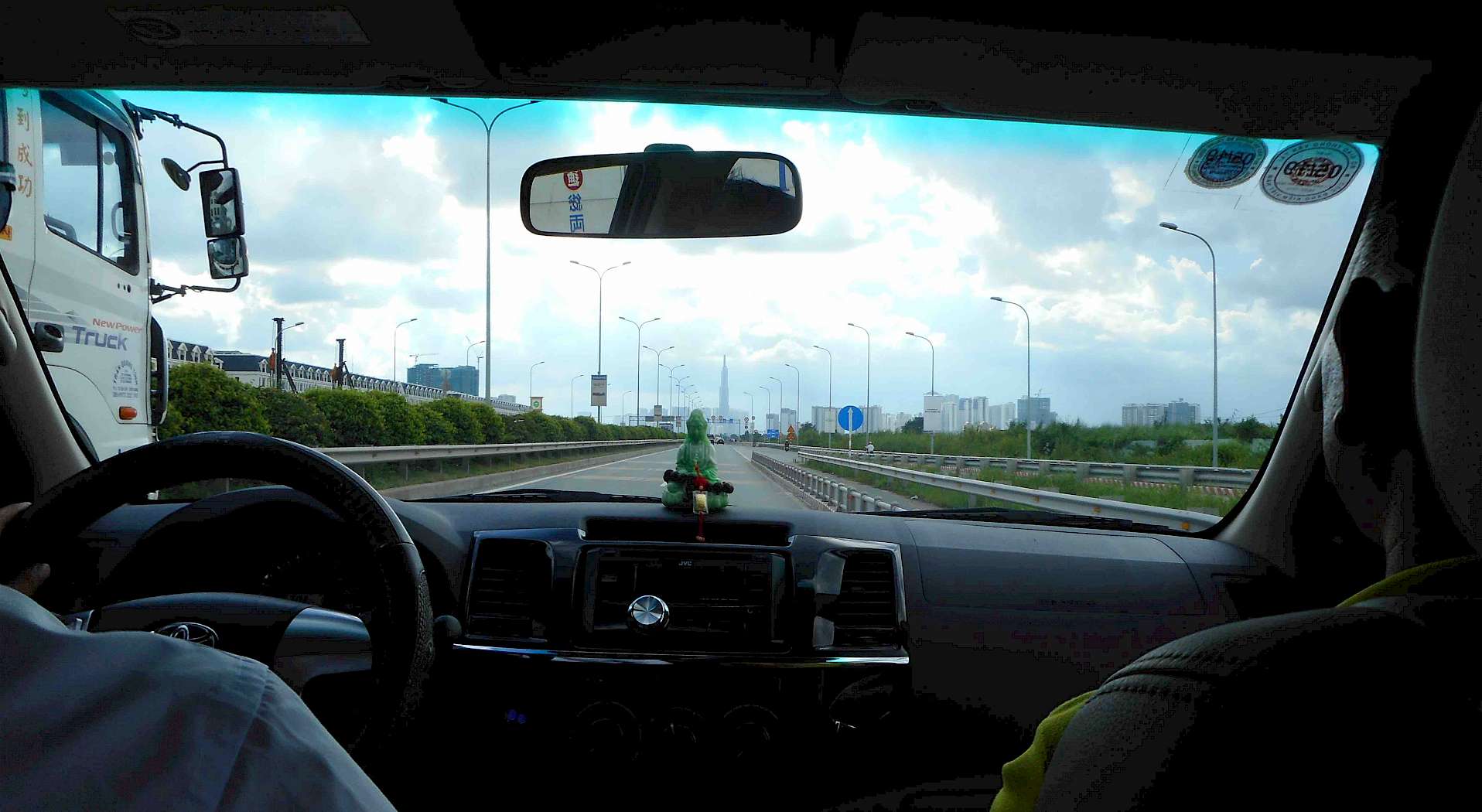 ---
More than 40 years after the Vietnam War, it is estimated that tens of thousands of veterans have returned to visit to the places where they once served. Chuck is one of these people and Tours of Distinction was proud to help him plan his return solo trip to Vietnam.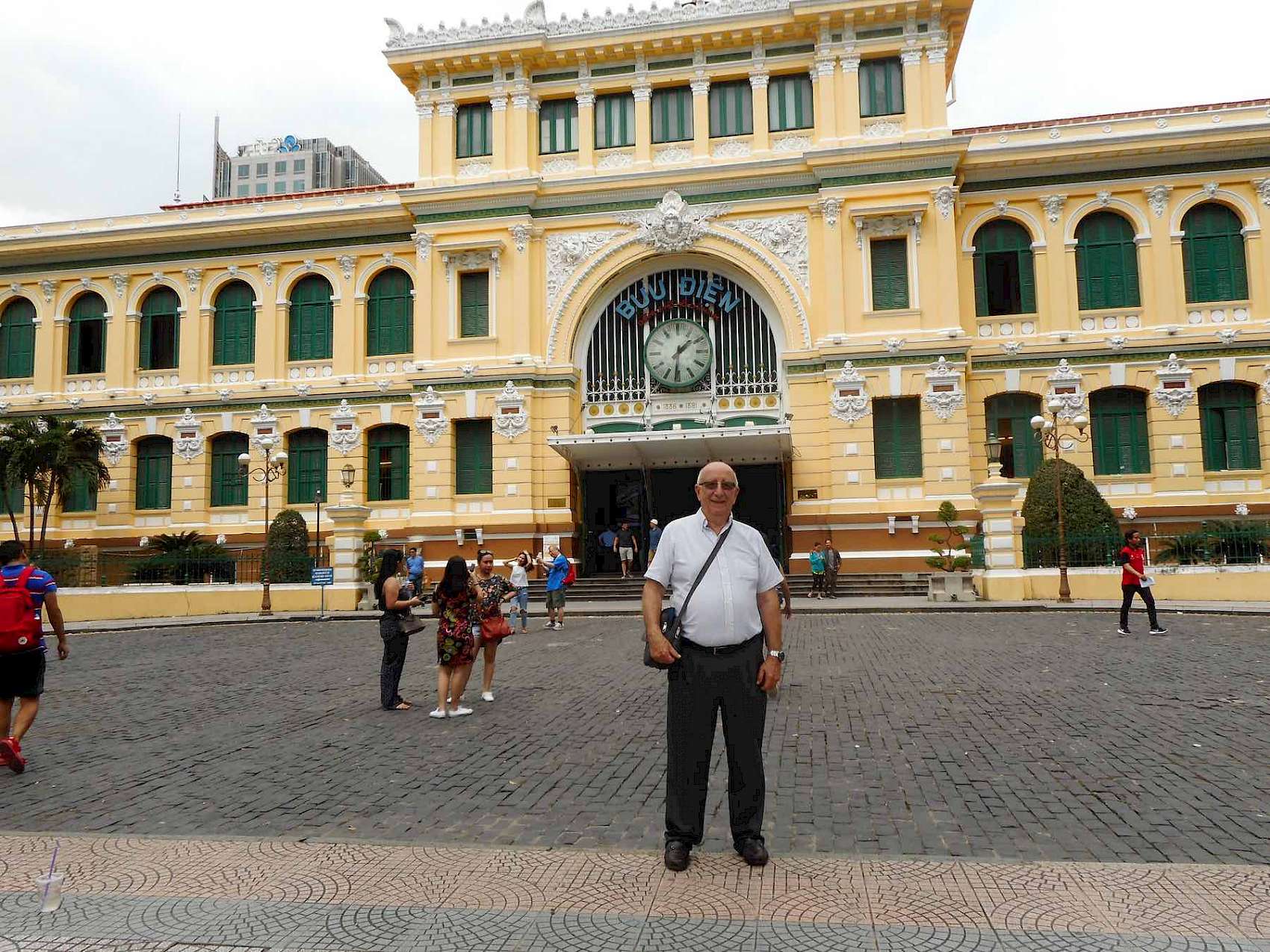 Returning to Vietnam brought back many memories to Chuck. "I had a wonderful time. My guide Mr. Thanh in Saigon was very accommodating, and the tour of Saigon itself was refreshing." As Chuck walked the city streets he was taken back in time to the mid 60s when he was stationed there during the Vietnam War. "It was not surprising to me that all the people I met on this trip were welcoming and very friendly. When I walked by the Concert Hall I could not help but remember how happy I was to see Mary Martin star in "Peter Pan" in 1966. I will never forget that brilliant performance and what it meant to me to see someone live on the stage from home."
Next on Chuck's sojourn back to Vietnam was a visit to Vung Tau. "The trip itself to Vung Tau changed so much because back then during the Vietnam War we couldn't take the highway to the city. Today, riding down this highway made me think how the effects of time and its difference. When I arrived in Vung Tau, I was amazed at how much this town has changed and not changed over the years." "I was excited to find the street and building where I bought five oil paintings while stationed in Vung Tau."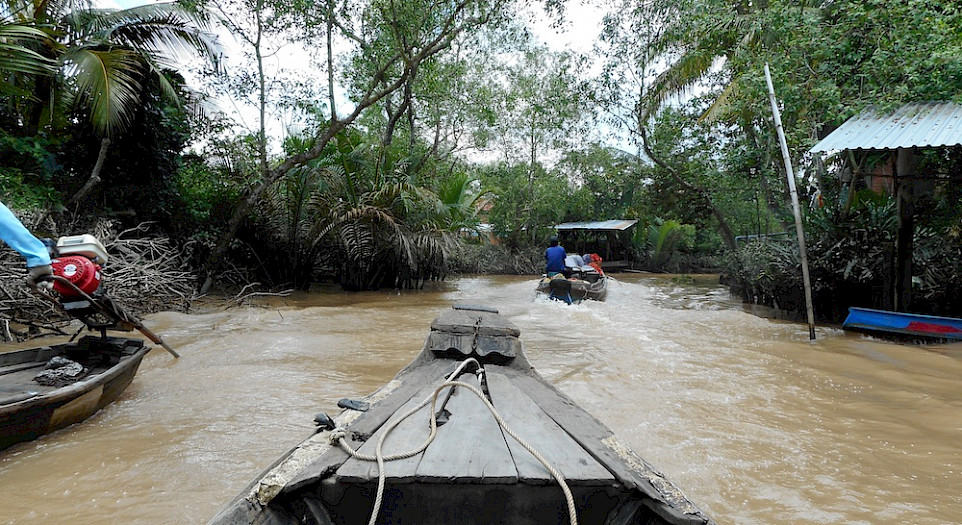 Chucks journey continued on a leisure boat ride on the Mekong River in Cai Be. This city is well-known for its labyrinth of canals that make up the river network where merchants sell their goods in traditional floating markets. "The tour through Cai Be was great, and reminded me that much is still the same in this area of the Mekong. I enjoyed visiting the shops and purchased a few souvenirs to add to my collection. I also appreciated the laid back pace of this tour and the fact that I had time to relax and listen to Vietnamese music and, to unwind - floating along away from the main stream."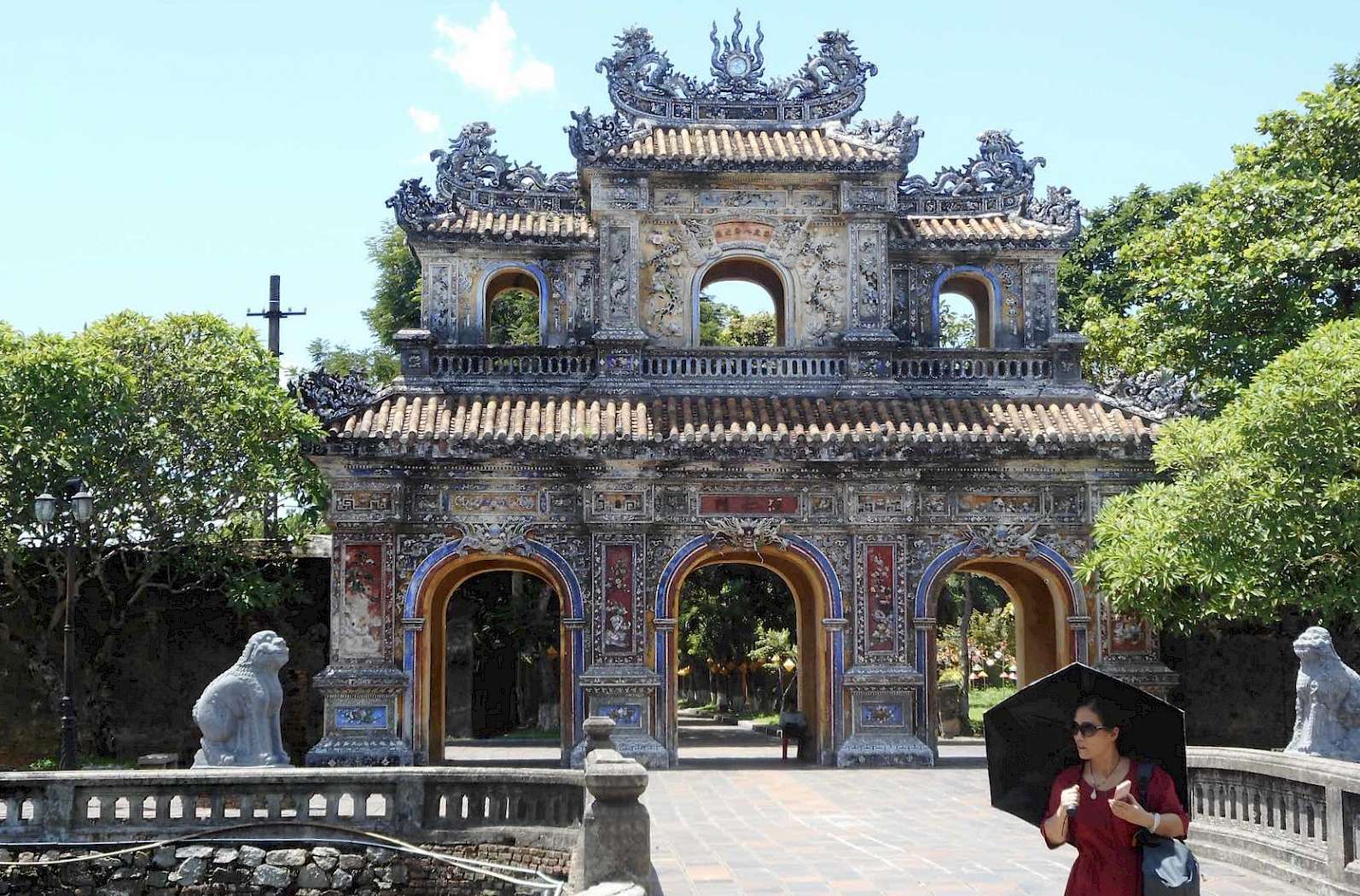 Hue, which was the capital of the Dang Trong Kingdom from 1738 to 1775 was a special highlight of Chuck's sojourn down memory lane. "Hue, with my tour guide, Ms. Ngoc, was an outstanding educational experience. My guide was so knowledgeable about the Perfume River and the temples, palaces, shrines of this Imperial City. I also enjoyed the tour of the Citadel. I was so impressed by the depth of detail and in her wonderful demeanor. Ms. Gnoc's knowledge is representative of her fine education and extensive experience. Her grasp of the English language is excellent, making this experience very fulfilling and memorable."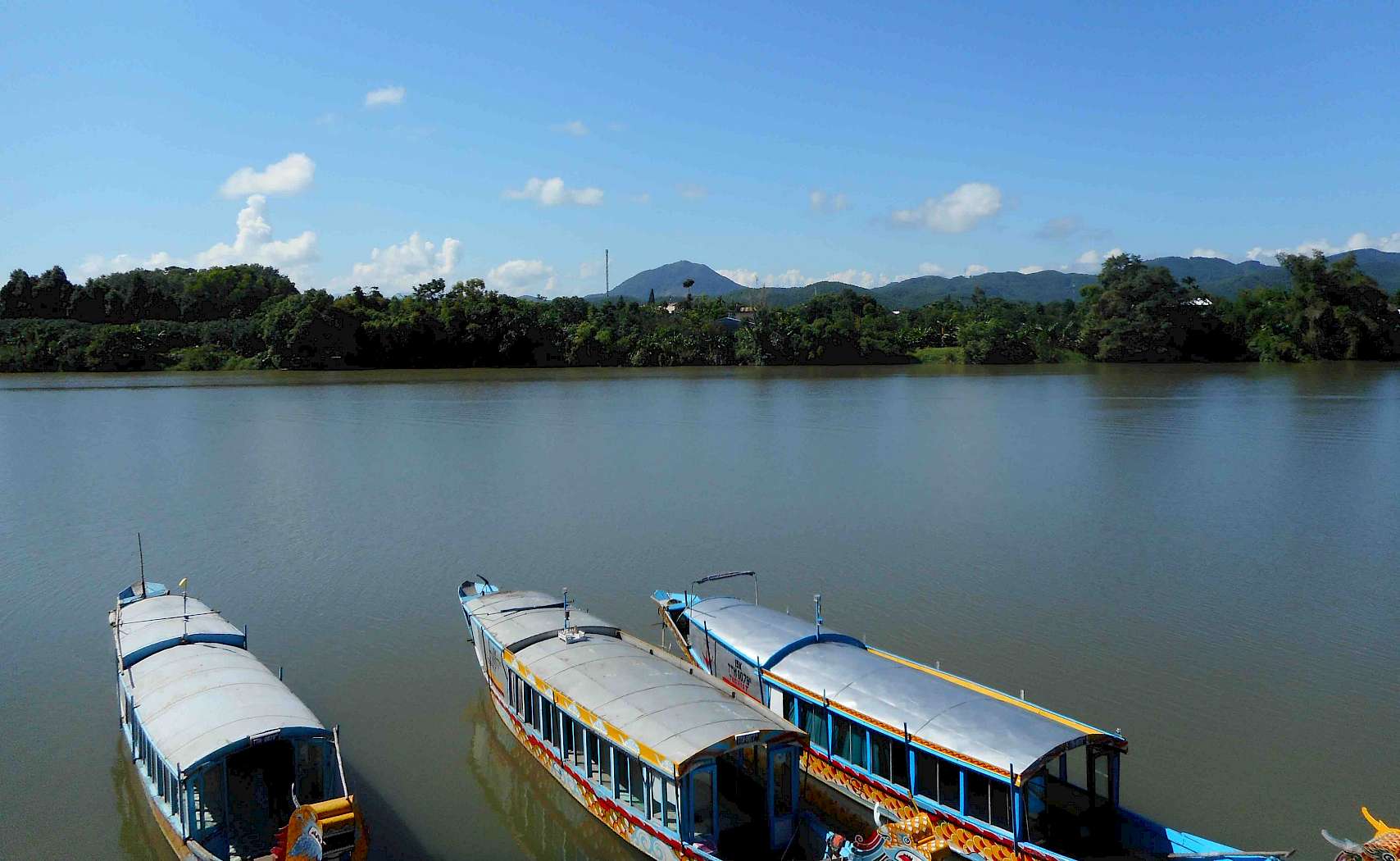 Chuck had up to this point traveled via plane, car, and boat. It was time for him to experience his journey via rail. Traveling by rail is a special and unique way see the sights of a country from a different perspective. "The railroad trip up the Coast to Danang was very picturesque. The stay in Hoi An was both educational and fun!
"I always knew that rice is a staple of Vietnam, but I didn't know much about it. I learned a lot more about the farming and rice production in this area of Vietnam. The trip to the island with demonstrations of fishing techniques was excellent, and I have some great photographs! I am especially grateful for the opportunity to have met with and bonded with a veteran of the Civil War that fought for the North. It placed to rest some of my bad remembrances of that time."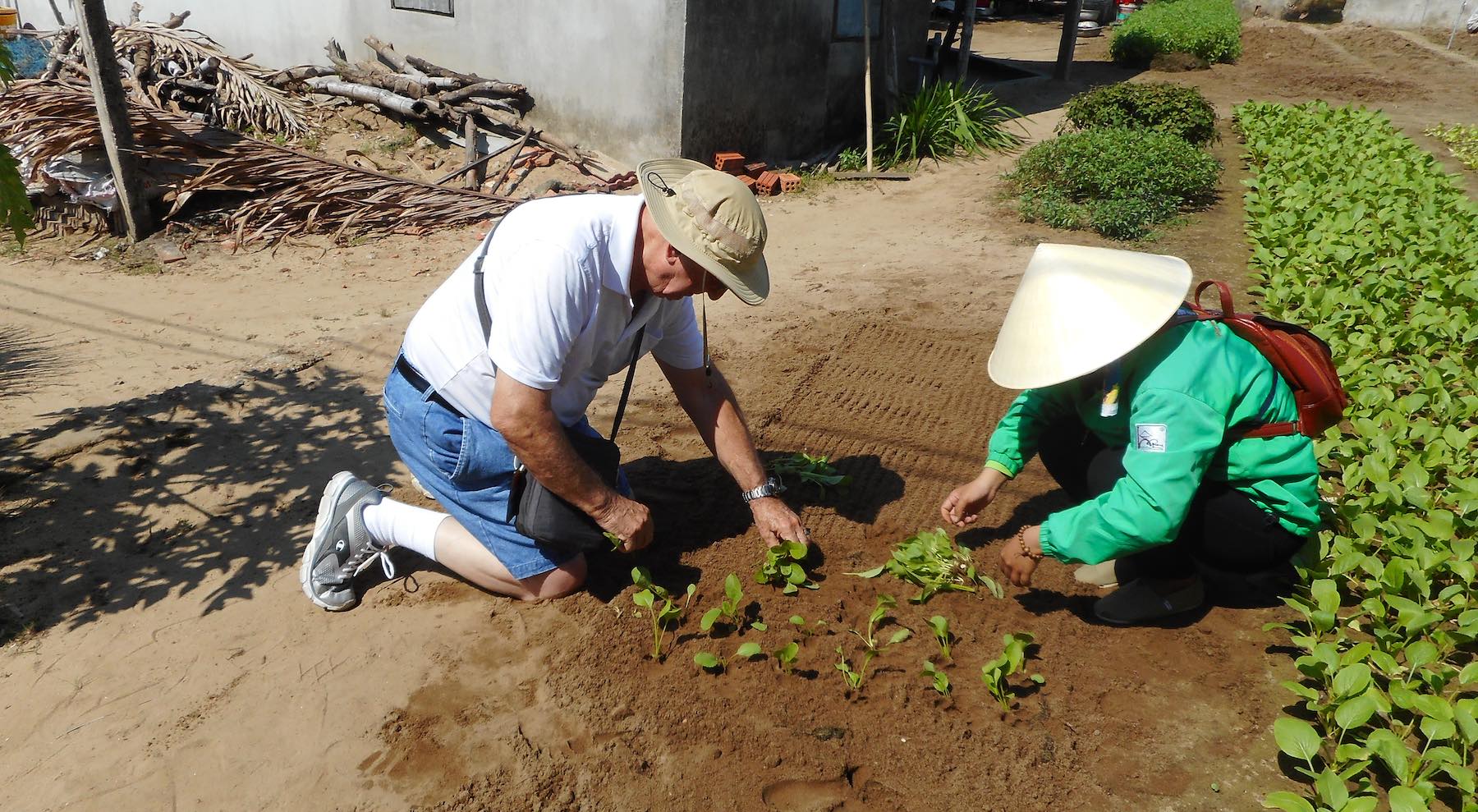 Like many veterans of the Vietnam War, there are always pilgrimages to special locations. Ba Na Hills is a famous hill station and resort established by the French in 1919. Today, it is also known for its famous golden bridge made of hands that seem to magically lift the bridge above the hills. "Ba Na Hills, and the Golden Bridge, was a side trip that I specifically asked for, and it lived up to all my expectations! It was a day wonderfully spent. I took loads of pictures, of everything! The temples, shrines, gardens, people, buildings, the mountains, the jungle, the transportation, and – Oh, Yes, THE BRIDGE! Awesome!!"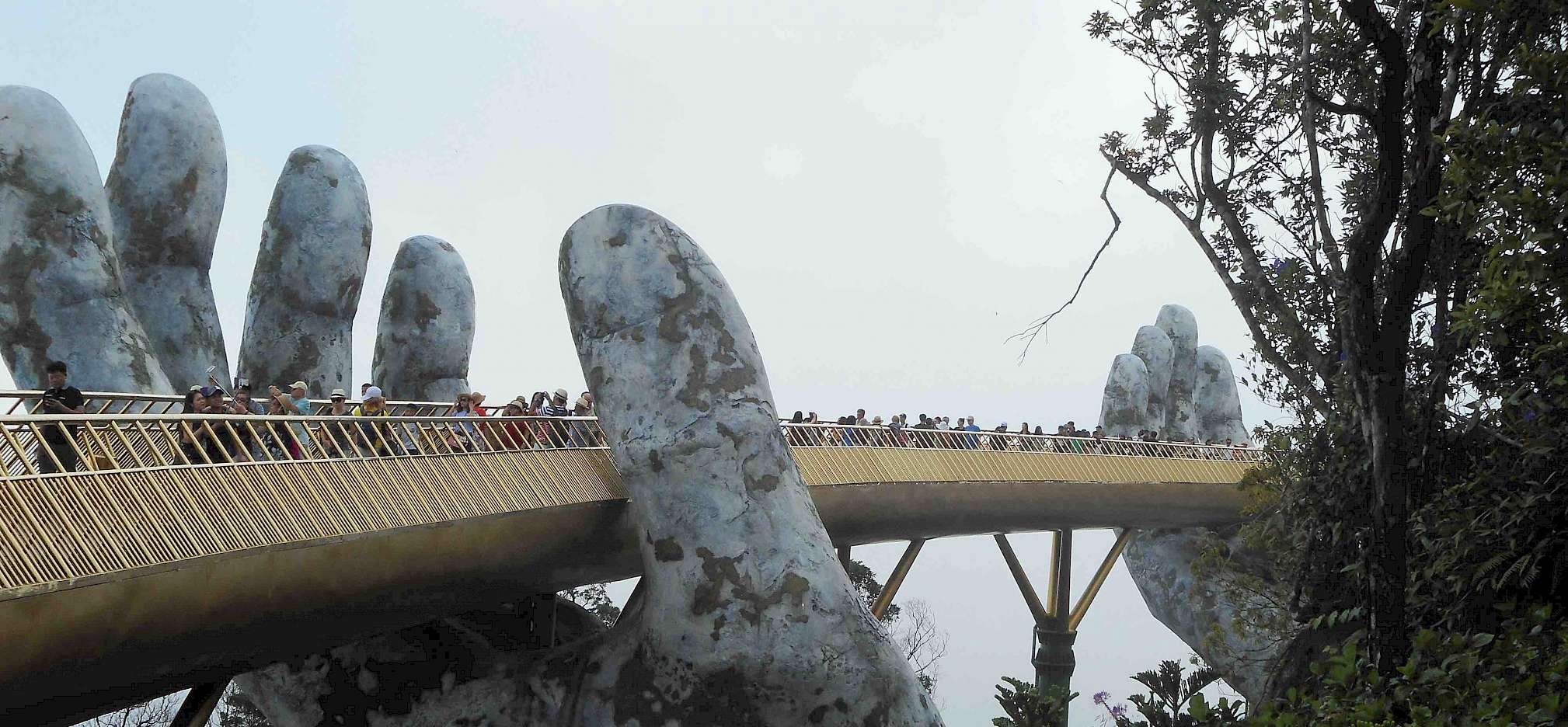 Sometimes cities catch us by surprise. Ha Noi is one of those cities that Chuck will be spending more time in on his next trip to Vietnam. "In retrospect, I was surprised that I didn't spend enough time in Ha Noi. I visited the Prison, the Museum of Ethnology, and 36 Streets by motorcar. My Guide, Mr. Tran, was excellent. I could have spent another day or two in the Ha Noi. I would have loved to travel into the countryside to the villages, especially those whose people create such wonderful crafts. I did purchase a couple of very nice lacquered plaques for my wife – no Star Rubies, though!"
The trip was coming to an end and the final destination Ha Long Bay approached faster than expected. Arriving in Ha Long Bay, Chuck was fascinated with what the city had to offer.
"The Karst topography (limestone) deserves more time and attention, but I was glad I got to see it at all. I could have spent a week there! Unfortunately my time was up and I had to take a speedboat trip at 5:30 a.m. and motorcar back to Ha Noi for my return trip to the United States. Some day soon, I would like to return (again) to Vietnam, and fill in some more spots of such a beautiful country with such a wonderful people. 
"My sincere thanks to Tours of Distinction for coordinating this excellent trip
that was so full of memorable and happy experiences."