Cape Cod Cranberries & Bogs
Tart and Sweet - Cape Cod Cranberries
Most of us think of cranberries as an accompaniment to turkey at Thanksgiving, but did you ever wonder where they came from?  This trailing vine with bright red berries grows in wetlands in sand and gravel, and one place they grow prolifically is on Cape Cod. Cranberry bogs are one of the most unique things that you can see when visiting Cape Cod. This little peninsula has had a long love affair with cranberries and is the second-largest producer of this fruit in the United States.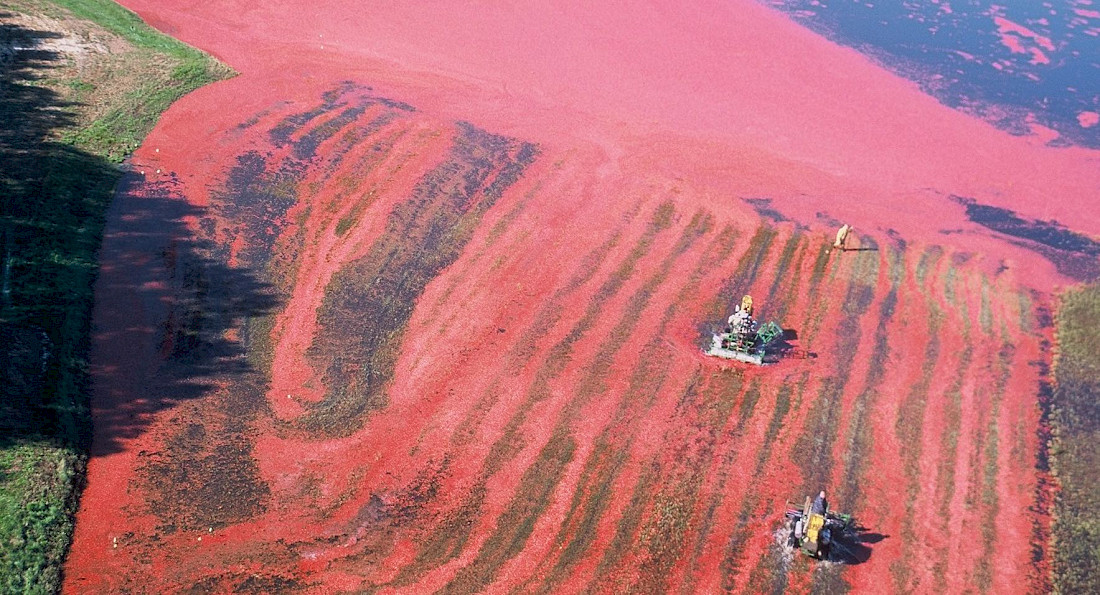 Cranberries were introduced to the Pilgrims by the Native Americans and were used both as a source of food and medicine. American whalers ate the fruit to prevent scurvy, a red dye was made from the berries, and the fruit was used to bait a trap. The colonists used the fruit to fit recipes they knew from the Old World where these tart berries ended up in pies, tarts, and in stews and sauces. Their leaves were used to make tea to relieve stomach cramps and as a substitute for tobacco. The name cranberry came from the European settlers that thought that the flower resembled the head of a Sandhill crane.
Wild cranberries grow prolifically on the Cape because of the acidic peat soil, coarse sand, and good water supply. The man credited with first cultivating cranberries in 1816 is Captain Henry Hall, a Revolutionary War veteran that lived in Dennis. He noticed that cranberries grew better when sand blew over them. He began to experiment by using sand as a natural fertilizer, and as the news of his technique spread, the cultivation of cranberries grew. By 1900, "Cranberry Fever" struck the Cape and the industry boomed. Today, on the Cape, the cranberry industry continues to grow and evolve in order to meet worldwide demand for this dynamic sweet and sour berry.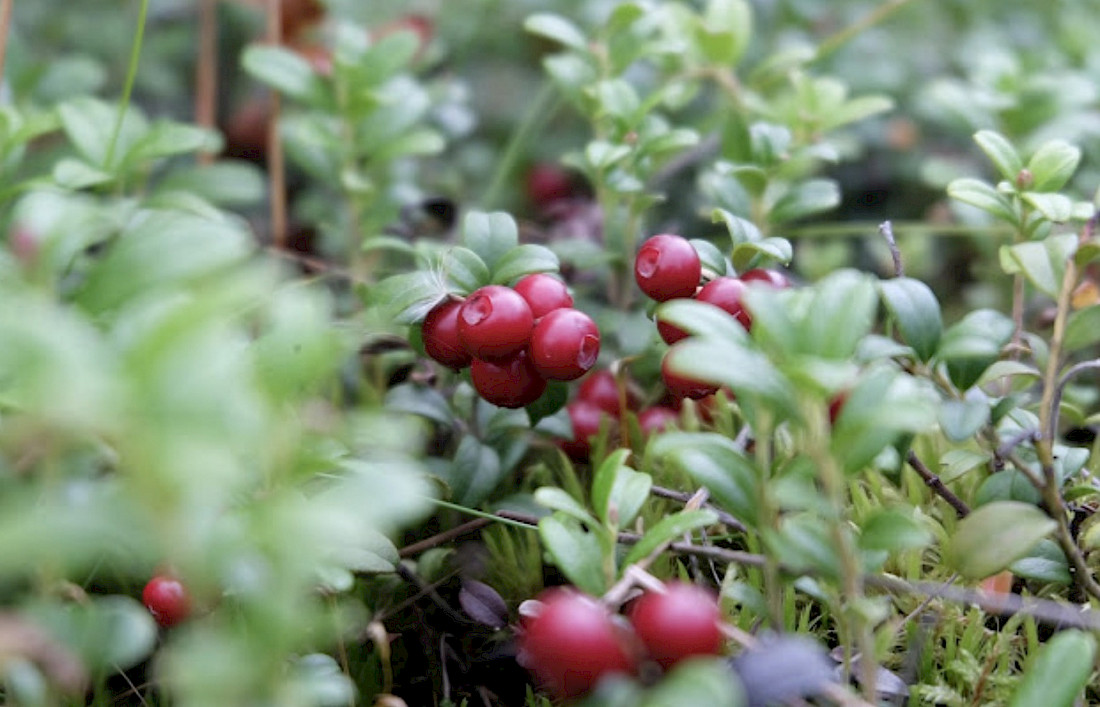 Cranberries have a long growing season, from April to November, with the fall harvest being the most colorful time to visit. On a cranberry bog tour, you will learn about the history and cultivation of cranberries and will see cranberry bogs either blooming, growing, or being harvested depending on when you visit. As a rule of thumb, bogs bloom from mid.-June through mid.-July. The growing season is from mid.-June through August. The most colorful time is during the harvest season when the bogs are covered in a scarlet carpet of berries from mid.-September to mid.- November. In addition to the beauty of the bogs, many visitors spot a variety of local birds and other wildlife, so be sure to bring along your camera and binoculars.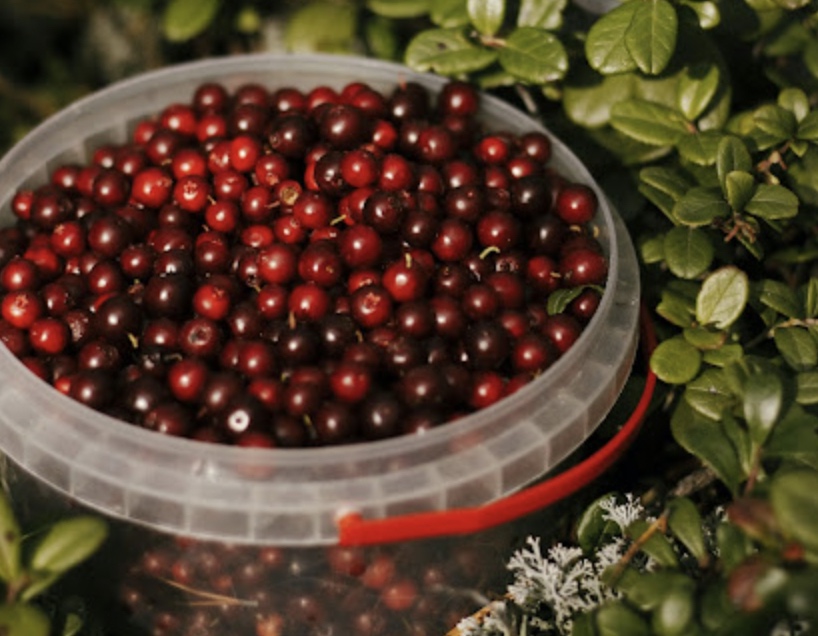 Before visiting a bog, on Cape Cod, stop at the Brooks Academy Museum in Harwich which has an extensive display of artifacts, exhibits, and photographs related to the cranberry industry. For bog tours, one of the most popular tours is at Annie's Crannies in Dennis which has been growing the Howe variety, only grown in Massachusetts, for centuries. Their gift shop and bog are open during the harvest season. They sell fresh fruit, Bogside honey, jams, soaps, and cranberry recipes. Cranberry Bog Tours is another option. Here you will tour the largest organic cranberry bog on Cape Cod located in Harwich. They also offer fresh fruit when available. P.J. Cranberries in East Sandwich is a relative newcomer to the cranberry industry that was established in 1990. They only grow the traditional varieties including the Early Black and Howe cranberries that are sorted in a 1930s Haydon Improved separator.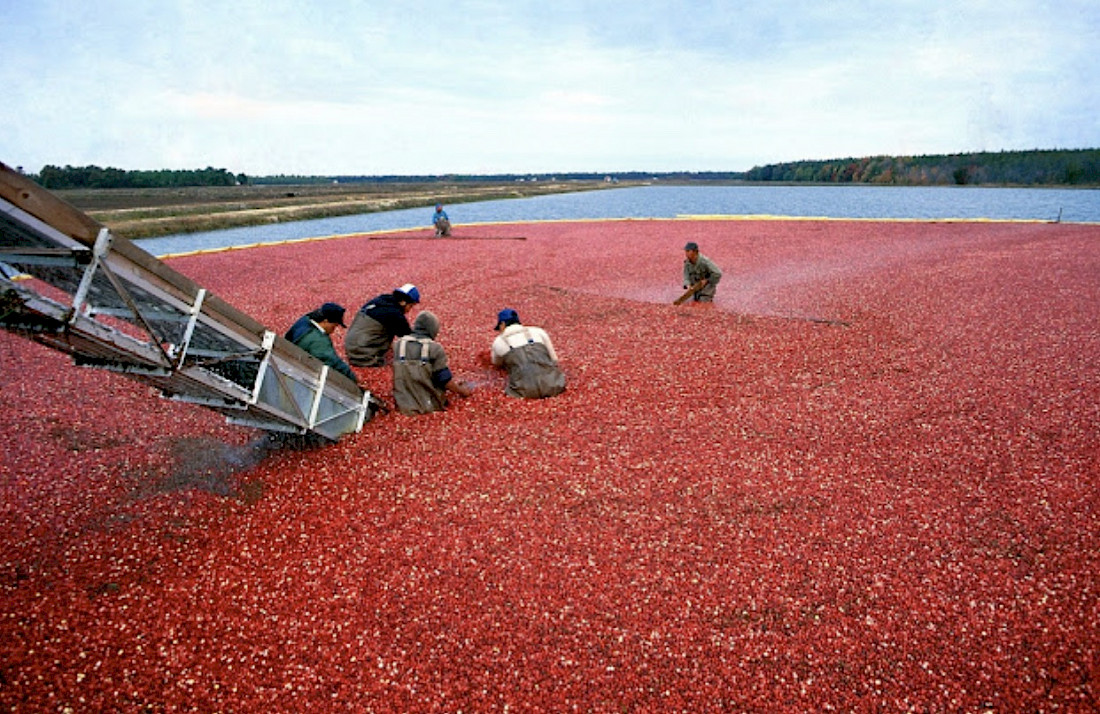 On your next Day Trip tour to Cape Cod, stop at a cranberry bog, especially if you are visiting in the fall when the ground is picture-perfect with beautiful crimson berries.