Travel Tip Tuesday | Barge Cruises in France
7 Tips for What to Take on A Luxury Barge Canal Cruise Trip In France
On a boat of no more than twenty the bespoke boating experience on the French canal system is relaxing, fun, and sociable. A luxury barge cruise is a slow-paced leisurely voyage that allows passengers to hop off the boat at will for a walk or a bike ride along the shoreline. While barge cruising is a "luxury" experience because it is so intimate and personalized, it is also casual. It is one of the most hassle-free ways to travel because you only have to unpack and repack once.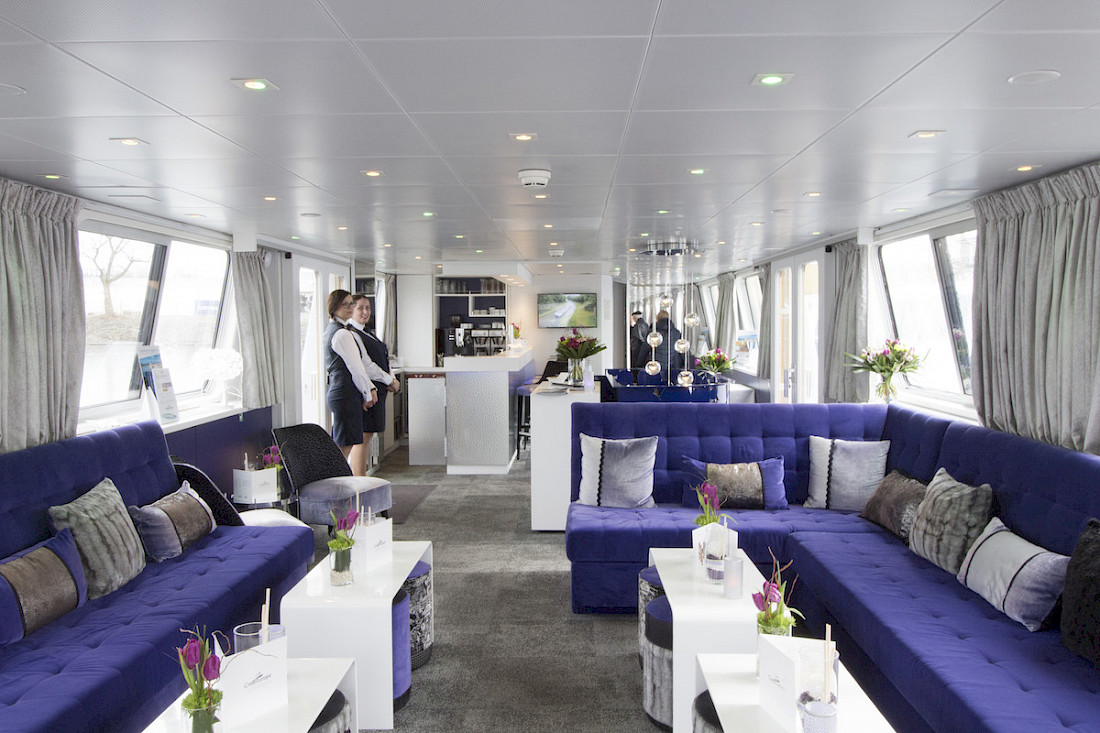 With all this in mind, if you are wondering what to pack for your luxury barge cruise, here are a few tips based on our experience to help you think about what to bring.
---
1) Luggage 
On a luxury barge, room space is at a premium. Make sure to choose a suitcase that you can slide under the bed.  The good news is once you are on board, your luggage is whisked away and you only have to unpack once. If you are a shopper, leave room in your luggage for souvenirs and gifts.
2) Keep Casual In Mind
There are no real formal occasions on a luxury barge cruise, except for the farewell dinner, and even then, a suit and tie, or dress is not required. In a nutshell, you really don't need to bring anything super dressy. Depending on your style, slacks and a nice top for women and collared tee shirts and long pants for men are fine. During the day, shorts, skirts, and slacks are appropriate depending on your planned activities. Most of the time, there is no need to change for dinner.
3) Pack Smart
On a barge cruise, it helps to pack clothes that you can wear more than once. Avoid the notion to pack heavy. One of the best ways to do this is to coordinate your wardrobe around two colors, perhaps a neutral tone like black and beige. This way you can wear different colored tops to create lots of different looks. Bring a scarf to dress up your look for the evening.  If you want to use the jacuzzi, remember your bathing suit.
4) Always Layer
Most luxury barges sail from April through October, so keep the weather in mind. Dressing in layers allows you to feel comfortable on cool mornings with the added bonus of being able to take off outerwear as the day warms up. It is always wise to pack a sweater, sweatshirt, or jacket. Umbrellas are usually available on the barge, but you might want to pack a rain poncho just in case of inclement weather.
5) Laundry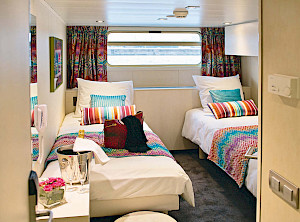 Don't count on a laundry service on a luxury barge. With this in mind, make sure you pack enough undergarments for the duration of the trip. Worst-case scenario, you can always wash small items in the sink.
6) Footwear
Comfortable shoes are de-rigueur. You will be getting on and off the barge many times via a gangway so sensible rubber-soled shoes are a must. Since the barge travels only four to five miles an hour you can hop off and take a walk, jog, or bike ride along the towpaths.  Some of the shore excursions to quaint villages, castles, and wineries may be on cobblestone streets or uneven pavement making sturdy shoes a must. As for socks, wear cotton or a good wicking pair of socks to keep your feet comfy. A good pair of walking shoes will be your best friend on this trip.
7) Toiletries and Adaptors
A toiletry bag that you can hang in the bathroom leaves space for other items. Always pack your medication in your carry-on. If you are planning to spend a lot of time on the observation deck, don't forget your sunscreen, sunglasses, and a hat. Remember to bring a converter and adaptor plug for your electronic devices, hairdryer, and razor. The Belkin 3- mini travel charger is perfect for cruise cabins. On a barge cruise, the water is incredibly calm so there is no need for seasickness pills.
A barge canal cruise along the French canal system allows passengers to enjoy the great outdoors and really explore and get beneath the surface of France's hidden gems.