Travel Tip Tuesday | Binoculars
6 Reasons Why You Need Binoculars On Your Next Vacation
The best way to see wildlife and architectural wonders when taking a tour is to pack a pair of lightweight binoculars. A good pair of binoculars will show you fine details, make colors pop out of shadows, and improve your chances of identifying what you are seeing.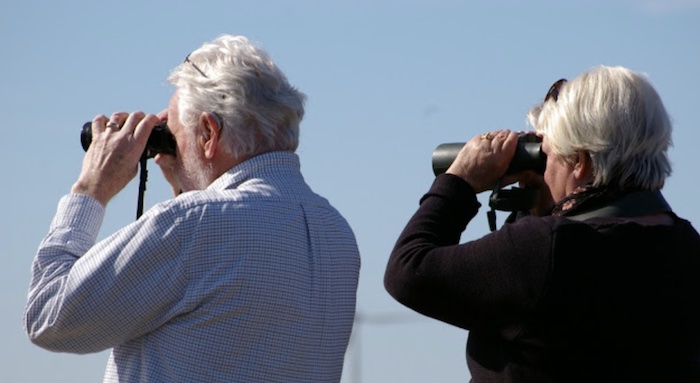 ---
Binoculars are almost essential on our Grand Tour of South Africa and our Galapagos Island Retreat where you will see wildlife galore. Binoculars will also come in handy if you want to get a close-up look at architecture like the details in the castles you will see on our Ireland in Depth trip or our tour to Scotland, Wales, and England.
Purchasing binoculars is an investment and you should consider a number of variables in order to find the right pair for your needs. We have gathered together six features to look for when you decide it's time to buy binoculars.
1) Ease of Focus | Always purchase a pair that can focus quickly and precisely so you don't miss out on what you want to see. Check out the close focus features. Also, look at how they render colors. We recommend that you look for bright, crisp colors and how well they compensate for backlit images.
2) Weight | There are so many weight considerations when packing for a trip. We recommend a pair of lightweight binoculars that you won't mind carrying all day long when on tour.
3) Field Of View | This is an important feature that shouldn't be overlooked because it makes it easier to find wildlife when looking through the binoculars. In general, the wider the field of view, the easier it is to see things.
4) Pick a Magnification | If you are deciding between 8x and 10x binoculars, we recommend the 10x because they are better at distance viewing and spotting wildlife.
5) Check the Eyecups | Most binoculars have eyecups making them easy to use for people that wear glasses. Always make sure the eyecups are durable and adjustable.
6) Decide on Your Price Range | After taking all of the above elements into consideration and, after testing a lot of models, decide on how much you want to spend. Also, don't forget to check the warranties.
Purchasing a pair of binoculars is a personal choice and we hope that these tips help you find a pair that is just right for you when packing for your next escorted tour.