Best Things to do in London, England
The Top Things to See & Do on Trip London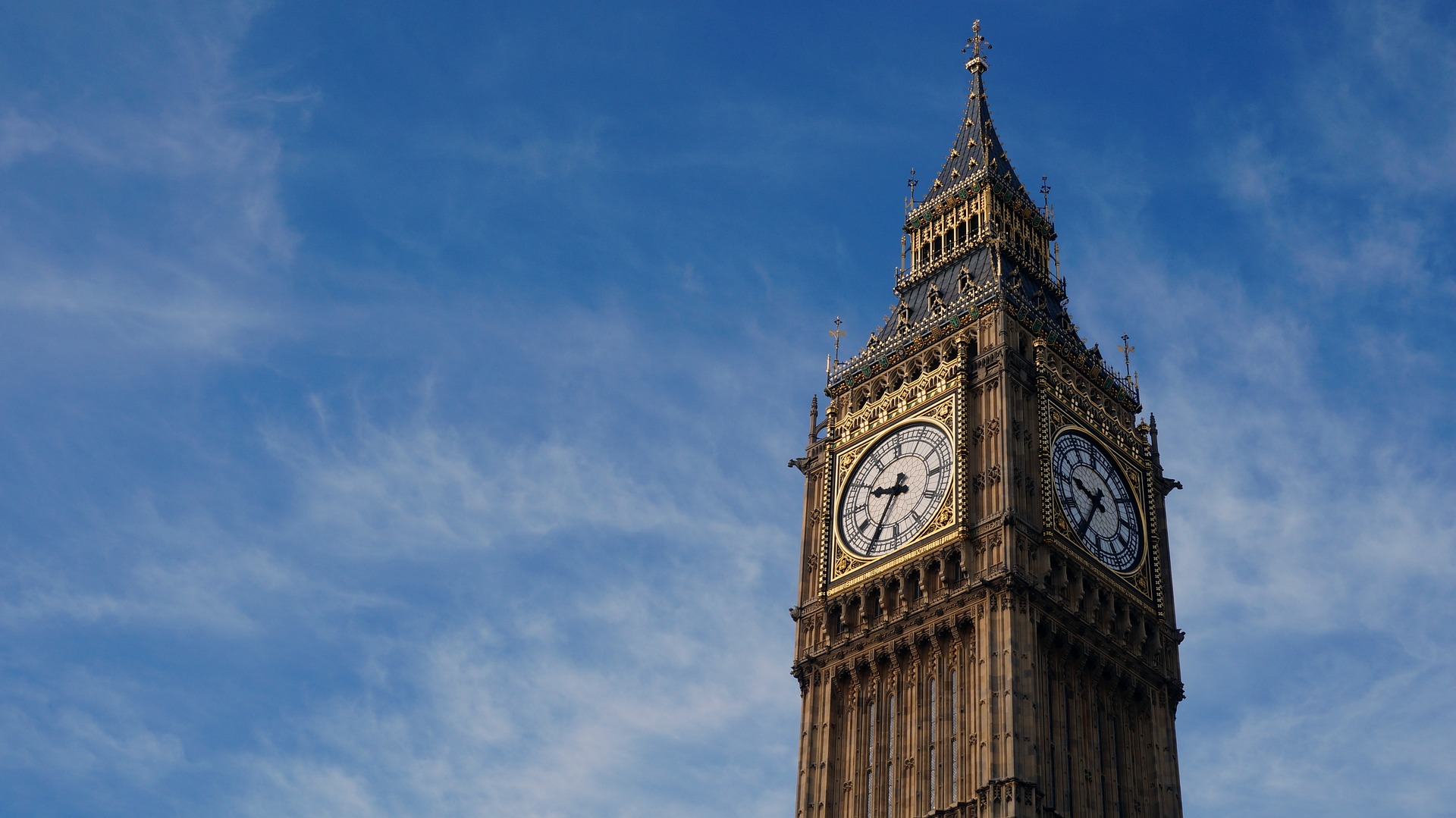 London is one of the most vibrant and historic cities in the world. No matter what you are interested in, there will be something for you, which is why London is on everyone's bucket list. One of the most difficult things about visiting London is deciding what to see and what to miss out on. With so many reasons to visit London, it's hard to narrow down the long list of all that this 2,000-year-old city has to offer.  With that in mind, we developed our top picks for the best things that you can only do and see in London.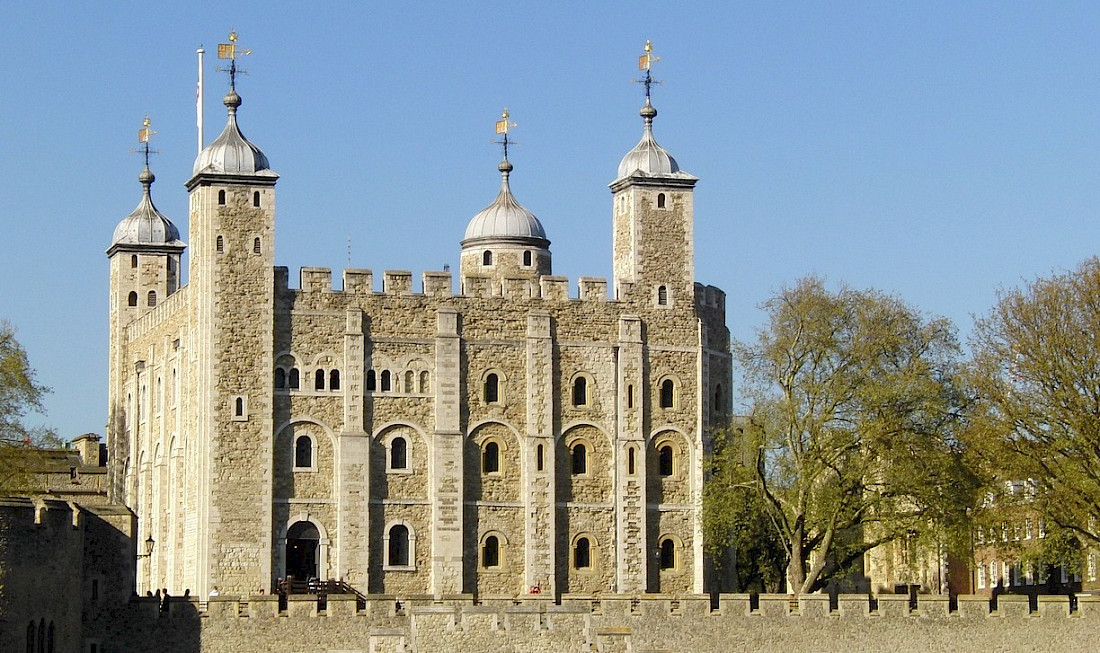 Tower of London
Constructed by William the Conqueror in 1078 (and expanded upon in later years), the renowned Tower of London is one of the city's most iconic attractions that fascinate and horrify.  For more than 500 years, the Tower was used as a luxurious palace and guarded the royal family and their possessions in times of war and rebellion. England's Crown Jewels, for example, have been preserved in the Tower since the time of Henry III. Even today, the Crown Jewels reside in the tower and are guarded by a garrison of soldiers.  As one of the strongest fortifications in the land, it also served as a prison and the setting for stories of royal tragedy and death.  Don't miss the chance to take a tour of the Tower to see its historic features and learn more about some of its famous prisoners like Anne Boleyn, Elizabeth I, Lady Jane Grey, and the two young princes that disappeared within its walls during the War of the Roses in 1483, only to be exhumed in 1933.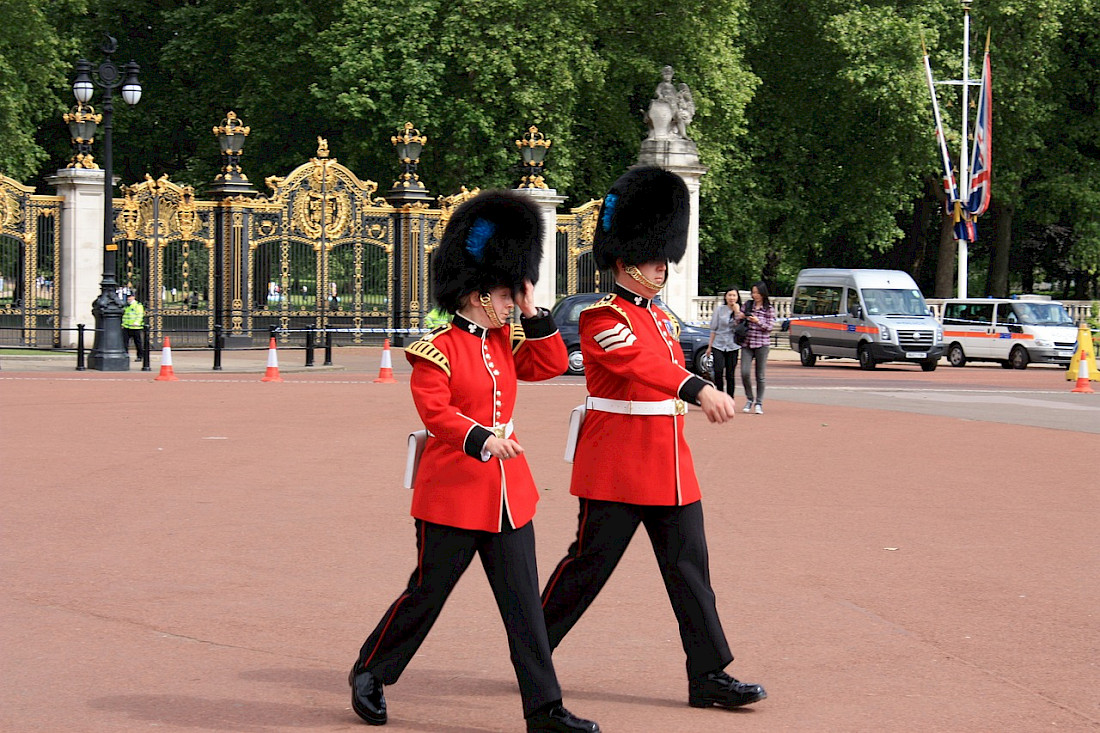 Buckingham Palace
This is King Charles III's official residence and a working royal palace. In addition to the Changing of the Guard Ceremony, tours are offered on selected dates.  Excluding the king's private living quarters, on a tour of this palace, visitors have access to 19 State Rooms, where visiting guests and dignitaries are hosted for state, ceremonial, and official affairs. Each room is opulently appointed with exquisite French and English furniture, gilded ceilings, glittering chandeliers, paintings by famous artists from around the world, and other treasures from the Royal Collection. Buckingham Palace houses one of the largest and most important art collections in the world. It also has the distinction of being one of the last great European royal collections to remain intact.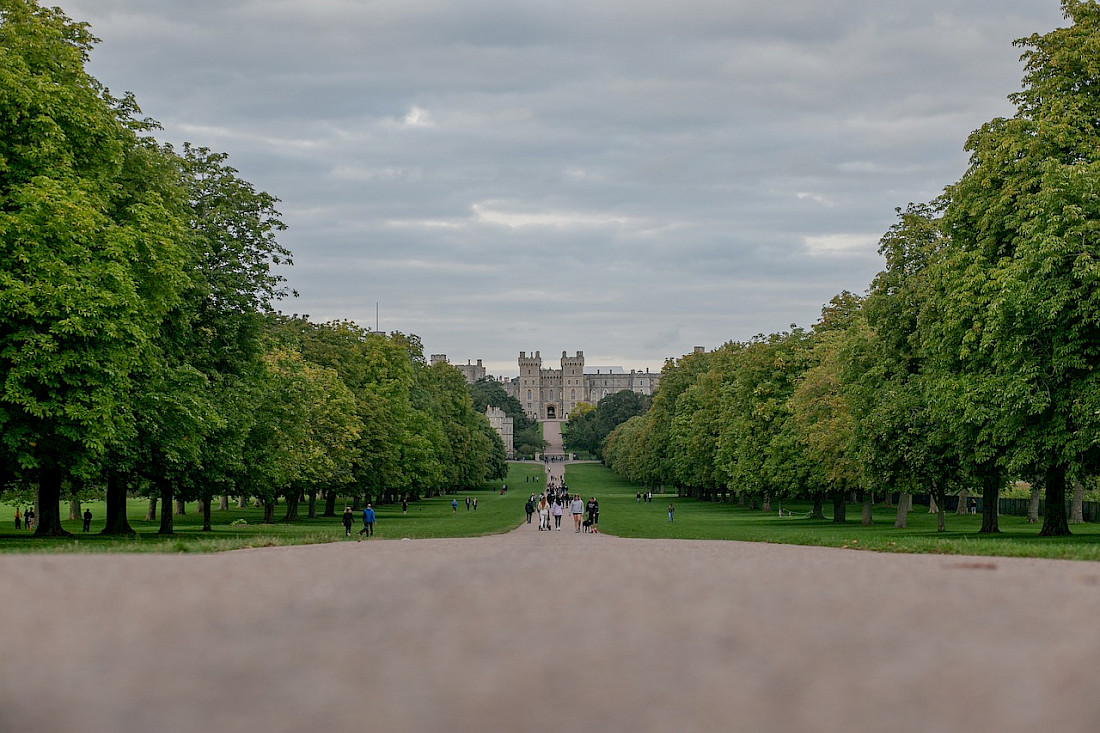 Windsor Castle
Founded by William the Conqueror in the 11th century, Windsor is the oldest and largest occupied castle in the world. Many visitors plan their visit so they can view the Changing of the Guard, which takes place at 11 a.m. Tickets include access to the State Apartments, St. George's Chapel (where Prince Harry and Princess Eugenie were married), and the Semi-State Rooms. Inside the palace admire a treasure trove of antiques, vases, paintings, sculptures, amazing ceiling paintings by Antonio Verrio, and statues, in a spectacular and historic setting, that can't be seen anywhere else in the world. St. George's Chapel, built in the 15th - 16th centuries is a Gothic marvel with its stunning fan-vaulted ceiling, chapels, and tombs of monarchs.
Hampton Court Palace
This was Henry VIII's favorite residence after he seized it from Cardinal Wolsey. Here, the six Queens of England married to Henry lived out their lives with this tumultuous monarch. One of the most important events in British history took place here. It was at Hampton Court that Henry VIII decided to leave the Catholic Church in order to marry Anne Boleyn. As you enter the palace, look up to see Anne Boleyn's arms engraved on the ceiling. On this tour, you will see an exhibition that leads you through Henry VIII's life via a tour of the medieval palace apartments that date to the Tudor period. Next, you will tour King William III's opulent light, and airy baroque-style state apartments that are in stark contrast to the Tudor wings. A highlight is exploring the palace kitchens, cellars, and the chocolate room. Hampton Court is surrounded by 60 acres of beautiful gardens making it easy to imagine the lords and ladies of the court gossiping about Henry's wives as they strolled among the flowers.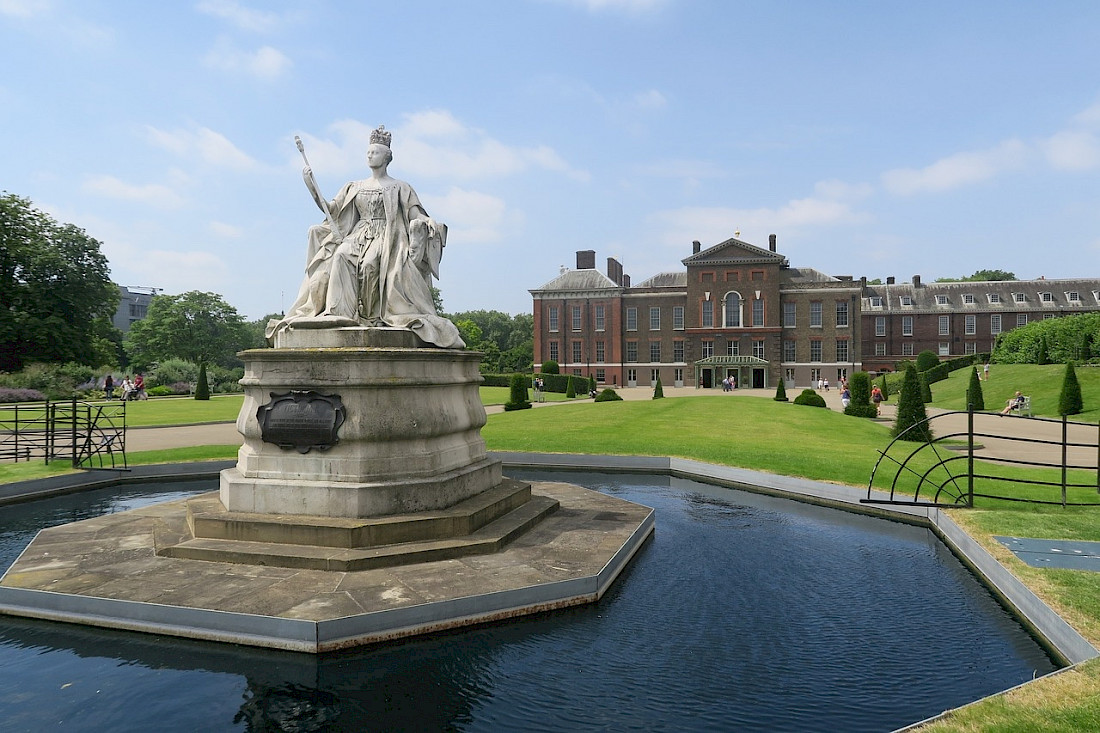 Kensington Palace
Queen Victoria is one of the most beloved monarchs in British history. Here you can explore the birthplace of Queen Victoria and home to young royals for over 300 years. A highlight is walking through Victoria's re-imagined childhood rooms. The display includes remarkable objects relating to Victoria's early years – including a poignant scrapbook of mementos created by her German governess, Baroness Lehzen, and Victoria's doll house. Visitors will also tour the magnificent King's State Apartments whose rooms contain many sculptures and works of art, such as the terracotta busts of George II and his wife Queen Caroline, made by Michael Rysbrack in 1738 and 1739. Visitors will also see the Queen's State Apartments where Mary II and later royal consorts, lived. This is where the Queen had her bedroom, took her meals, entertained her friends and distinguished guests, and relaxed.
Parliament & Big Ben
The Houses of Parliament and Elizabeth Tower, commonly called Big Ben is one of London's most iconic architectural landmarks. Technically, Big Ben is the name given to the massive bell inside the clock tower, which weighs more than 13 tons.  The House of Parliament also called the Palace of Westminster, is where the House of Lords and House of Commons meet to govern the country.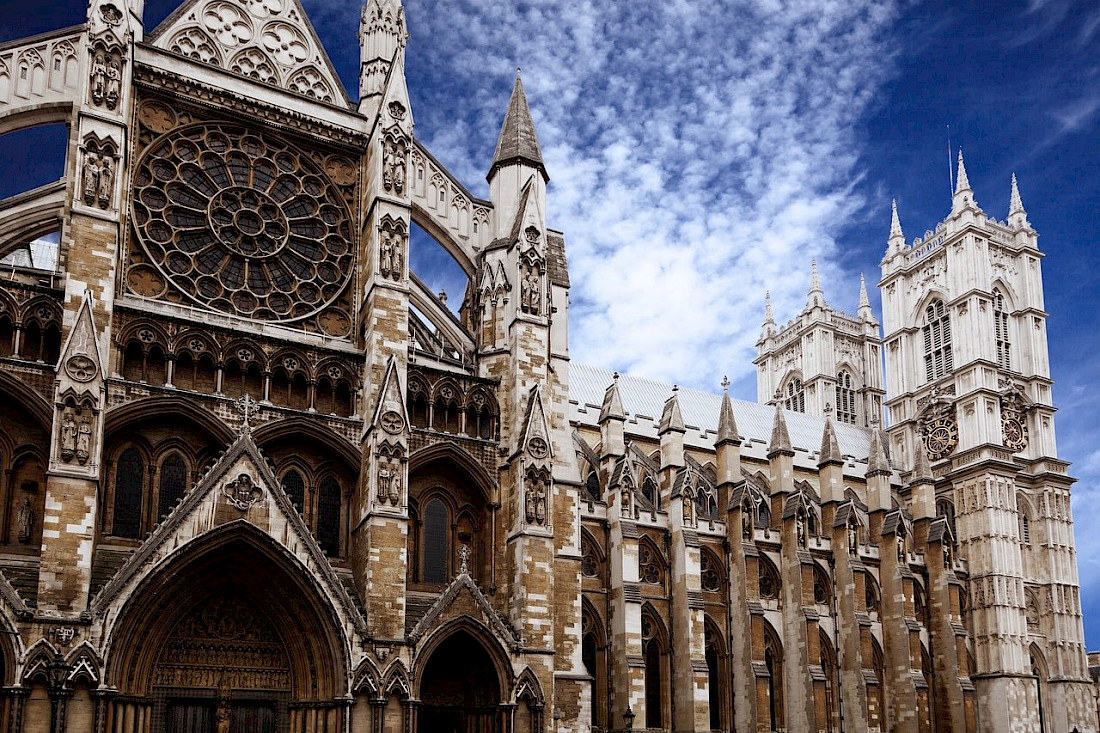 Westminster Abbey
Westminster Abbey is a UNESCO World Heritage site and one of the best-known landmarks of London. The present building is an outstanding example of a medieval Gothic Church. The current church was built in the 1200s by King Henry III. Since 1066, Westminster Abbey is where English monarchs have been crowned and many weddings have taken place amid its flying buttresses and stained glass windows. Queen Elizabeth II and Prince William were both married here. In the Abbey look for the Poets Corner, the final resting place of authors Chaucer, Charles Dickens, and Rudyard Kipling. There are 30 royal tombs here, and many have life-size effigies on top. Look for the tombs of  Elizabeth I and Mary Tudor, daughters of Henry VIII, and Anne of Cleves, his fourth wife.
British Museum
The British Museum, the first public museum in the world, was founded in 1753 and opened in 1759. Today, its eight million objects explore the diversity of mankind's creations through the millennium, and cultures around the world. Highlights include the Rosetta Stone which was the key to deciphering Egyptian Hieroglyphics, the massive Parthenon Sculptures, Mesopotamian objects, the artifacts from the Tomb of Mausolus, the Colossal Granite Head of Amenhotep III, and the Sutton Hoo Mask, to name a few.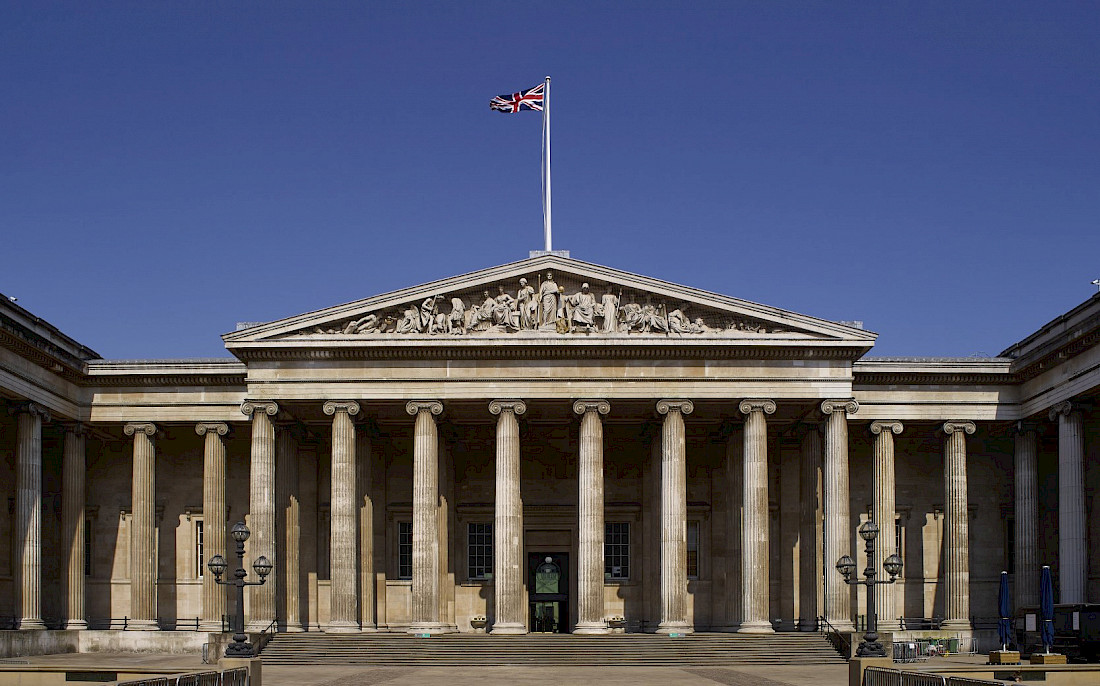 Victoria and Albert Museum
Locally known as the V&A Museum, it was founded in 1852 and named after Queen Victoria and Price Albert. It is the world's largest museum of applied arts, decorative arts, and design, housing a permanent collection of over 2.27 million objects. The collections are vast and are broken down into topics such as fashion, theater, furniture, digital art and design, jewelry, architecture, Asian, post-war design, wallpaper, shoes, costumes, glasses, and frames. If you aren't a regular museum-goer, this is the perfect museum for you because there are enough quirky objects from around the world to keep you entertained for hours.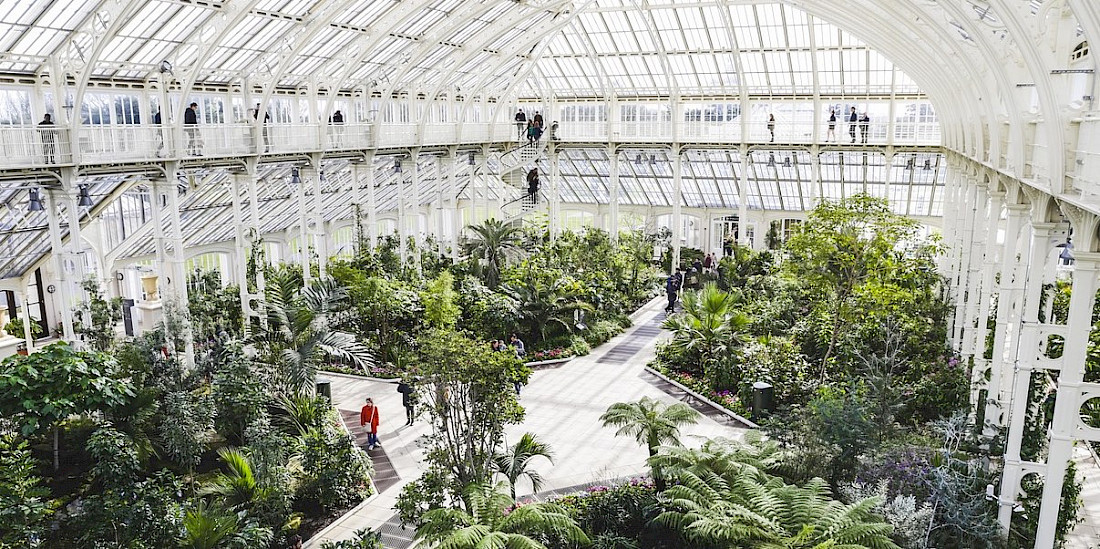 Kew Gardens
Kew Gardens is located on a former royal estate that was designated as a UNESCO World Heritage Site in 2023. Kew started as a privately owned garden in the 16th century and by 1769, it contained more than 3,400 exotic plant species collected by Augusta, Dowager Princess of Wales. In 1840, the gardens were given to the UK Government. The grounds have been expanded to include a total of 300 acres. Today, it is a globally renowned scientific institution for plant and fungal research containing more than 50,000 living plants.  Of note to see are the Great Pagoda, the Japanese landscape, the Temperate House (the world's largest Victorian glasshouse), and the Princess of Wales Conservatory opened by Princess Diana in 1987.
Hyde Park 
To get away from the hustle and bustle of London, head to Hyde Park created by Henry VIII in 1536. Through the years, the park has been the site of some of London's most renowned events like The Great Exhibition which took place in 1851. Today there are hiking trails, boat rentals, and the Diana, Princess of Wales Memorial Fountain. 
Afternoon Tea
Afternoon tea is one of Great Britain's favorite pastimes. The tradition began with Anna Russell, the 7th Duchess of Bedford. It is said that she introduced it to her home in the mid-19th century to fill the gap between lunch and dinner. One of the premier spots in London for tea is Fortnum and Mason's whose tearoom has been in business for 314 years.  The Diamond Jubilee Tea Salon @ Fortnum was named in honor of Her late Majesty Queen Elizabeth's visit in 2012, when she formally opened the room, in the company of their Royal Highnesses the then Duchess of Cornwall and Duchess of Cambridge. The salon offers tea tasting at tables with experts that help you in the selection of your chosen blend.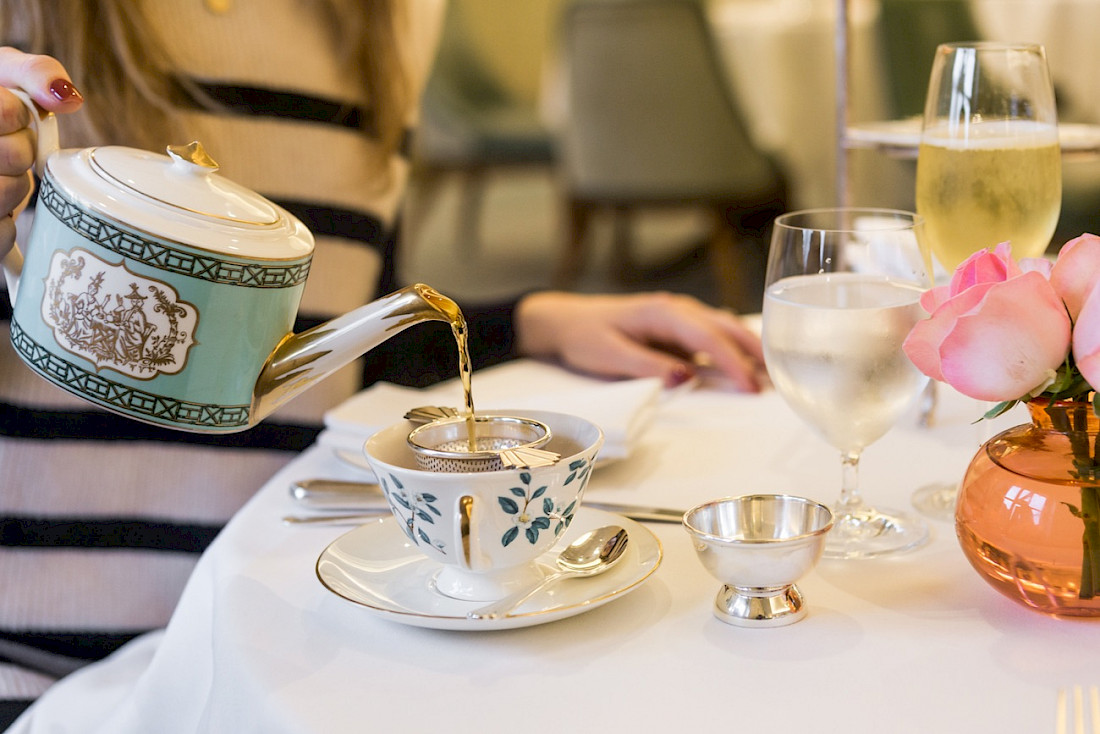 Pubs 
Short for the term public house, there are more than 60,000 pubs in the U.K. They are an important part of British social life where friends, family, and colleagues get together to talk, eat, drink, and relax. They are different from American bars because in Britain there is no table service, you must go to the bar to order your drinks and food and pay for your purchase immediately. In London, there are 3,500 pubs from centuries-old institutions to modern gastropubs with Michelin stars. Three historic pubs with checking out are Spaniards Inn which dates to 1585 and where Lord Byron and Percy Shelley hung out, The Lamb and Flag which dates to the 1800s where poet John Dryden drank and fought, and The Dove, where it is rumored that King Charles II visited with his mistress Nell Gwyn.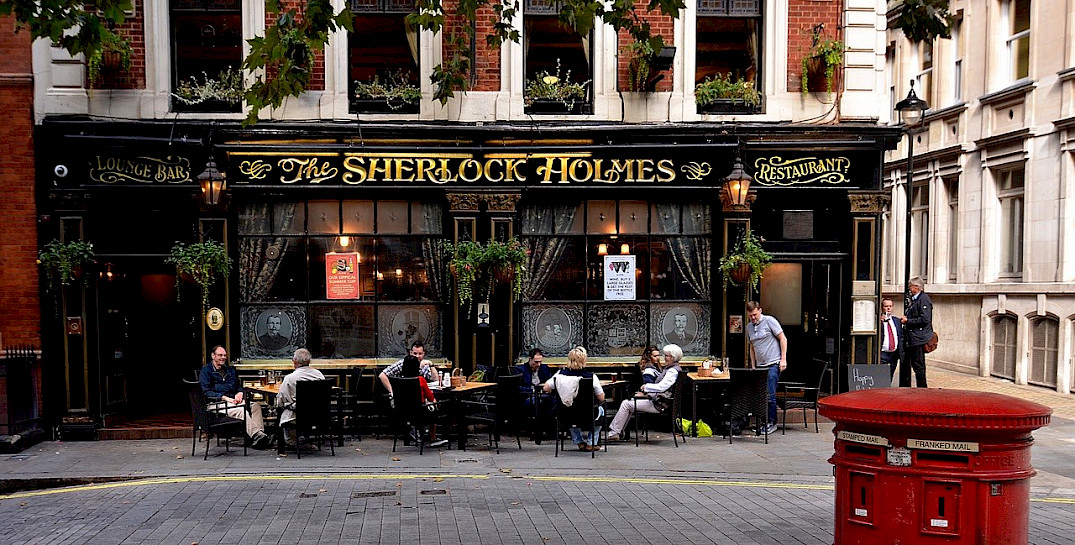 Cruise the Thames
One of the most unique ways to see all of London's architectural marvels is to take a cruise on the River Thames. The views from the water are some of the finest the city has to offer. There are dining cruises, dinner cruises, and afternoon tea cruises to choose from. A favorite is the 90-minute 22-mile journey from the Palace of Westminster upriver to Hampton Court where you leave tall buildings behind for more unspoiled scenery.
Globe Theatre
If you like Broadway, and love live performances, don't miss seeing a play at Shakespeare's Globe Theater.  The original theater dates back to 1599 and was destroyed by fire in 1613. For a medieval Shakespearian experience head to the new Globe Theater built in 1997. This open-air theater is a replica of the original with a thatched roof and seating in the round - just like it was in the good old days! What better way to honor England's most honored playwright.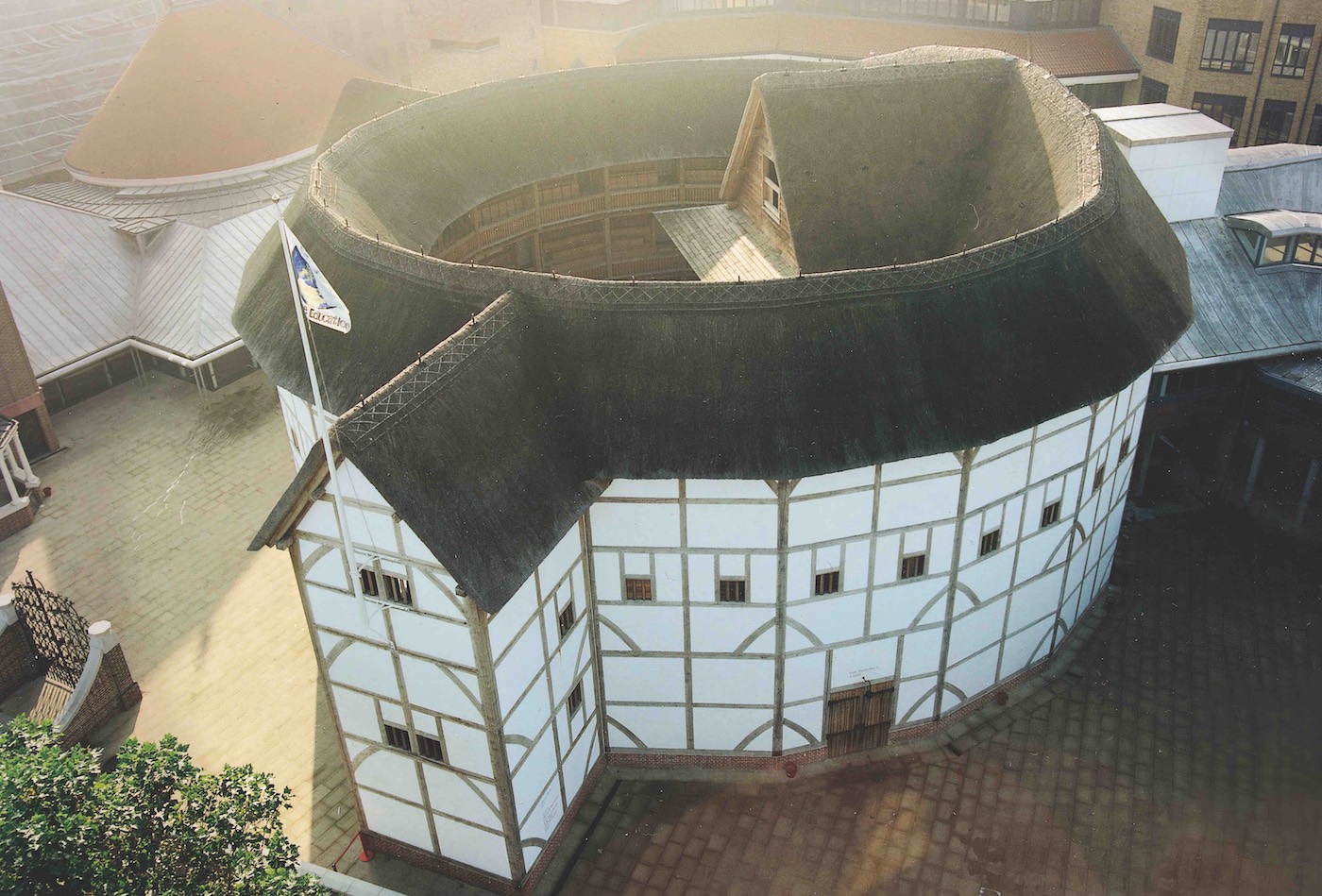 The London Eye
Located on the banks of the River Thames, the London Eye is a giant Ferris Wheel that offers amazing views of the city. The ride is slow, taking 30 minutes to complete. The bonus is that riders get picture-perfect views of  Buckingham Palace, Parliament, and London's South Bank.  If you are afraid of heights, this ride might not be for you because the Ferris wheel is 443 feet high.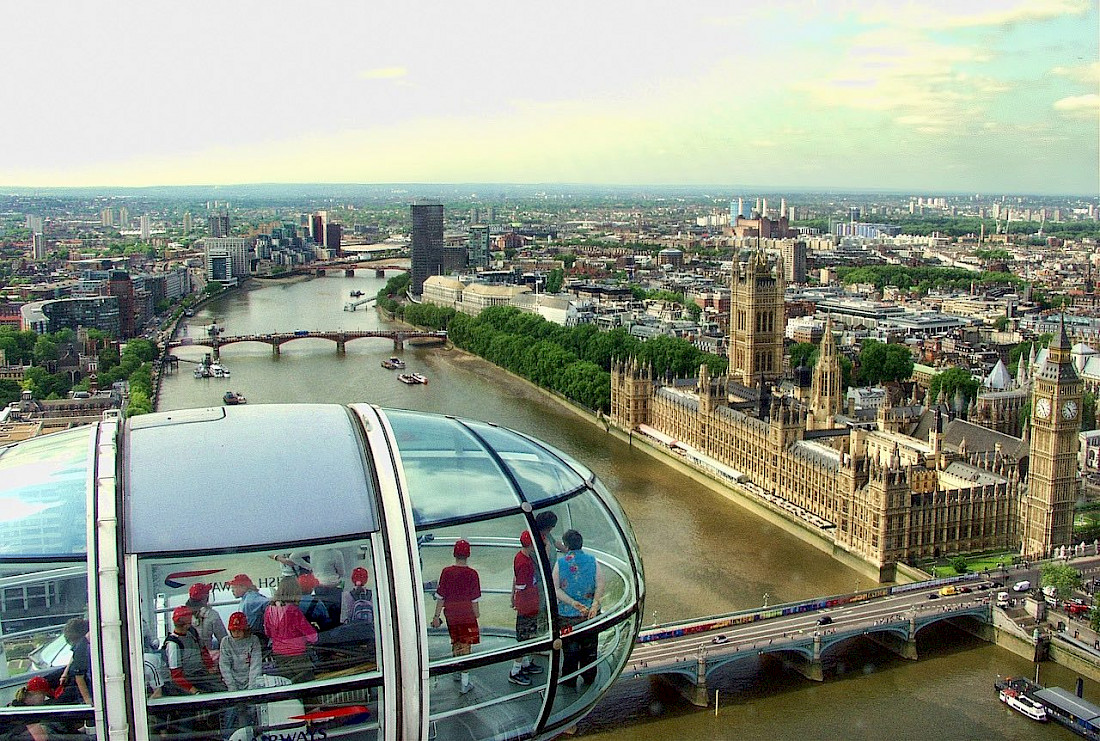 Piccadilly Circus
Often compared to Times Square in New York City, this area is considered the center of London because of its hustle and bustle. The name, "circus" isn't an actual circus, rather it refers to the traffic circle (or circus) off which five major roads diverge. There are shops, bars, and restaurants, located in beautiful Edwardian-era buildings. To add to the experience, take a double-decker bus!
These are just some of the things that London offers visitors. There are many more experiences that this city offers, but these are our favorite things to do when visiting this interesting city.