Travel Tip Tuesday | Beach Packing
What to Pack For Your Next Vacation to the Beach
Have you been dreaming about a relaxing beach vacation on a beautiful tropical island?  We sure have and are offering several trips that include relaxing on the beach including Hawaii, Costa Rica, and the Galapagos Islands. If you wondering what to pack for a beach vacation, check out our tips below, which might get you packing in the right direction!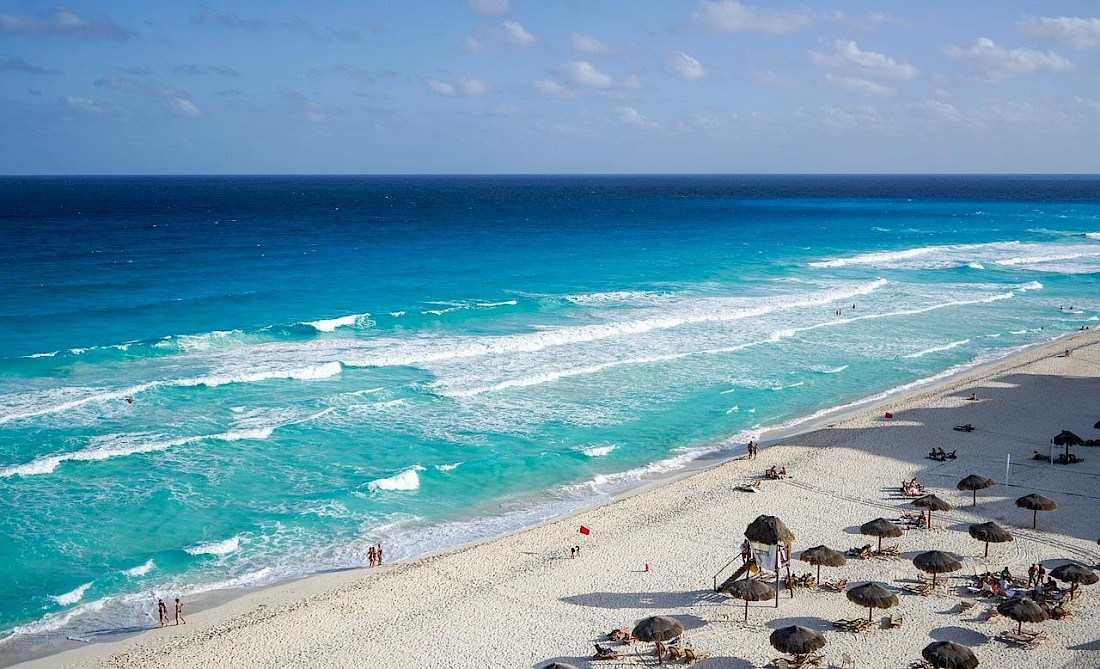 ---
Island Vibes
Islands have a tendency to be laid-back and relaxing where locals wear flip-flops, shorts, and tee-shirts. Of course, visiting an island doesn't mean you can't dress up, but, leave the heels at home! It is fun to dress creatively in floral prints and lightweight cotton clothes. In general, you won't really need a lot of clothes because you will be at the beach! 
What To Pack
Shorts, a casual dress,  a scarf, cover-ups, shorts, tops, and slacks. Lightweight clothing is the key here.  We always recommend two bathing suits so you always have a dry suit available. The number of tops you bring is really dependent on how active you are. We also recommend that you pack a short and long sleeve shirt that has UV protection. As for a cover-up when going from your room to the pool or beach we love sarongs or kimonos, and extra-long shirts.  With all the sand and heat, you might find close-fitting shoes uncomfortable, so we recommend flip-flops and slides. 
Beach Gear
A beach bag is essential and can be used as your personal item on your flight. Other essentials include a hat, sunglasses (you might want to bring an extra pair just in case), and sunscreen. We recommend sunscreen that is SPF 30 or greater and water-resistant. It is important to keep in mind to bring sunscreen that is reef-friendly and doesn't contain oxybenzone and octinoxate. These two ingredients are banned in Hawaii and Key West, Florida. Water shoes are a must if you have to traverse rocky patches of beach or coral.
A dry sack like Osprey's Ultralight dry sacks which come in several sizes might come in handy. They can be used to keep your valuables safe and your wet bathing suit away from everything else in your beach bag. You may want to bring your own snorkel gear and an underwater camera or opt for a lightweight pair of swim goggles so that you can see better underwater. To stay hydrated on the beach,  pack a reusable insulated water bottle.
Beach Toiletries 
In addition to all the usual basics like toothpaste, deodorant, aspirin, and razors, there are a few additional toiletries you might consider packing. SPF lip balm, hand sanitizers, after-sun lotion, and after-sun cooling gel. We like to recommend s moisturizing shampoo and an after-sun hair conditioner to protect your hair from the effects of the sun and saltwater. A moisturizing face mask and body moisturizer will provide extra relief to sun-exposed skin. Depending on where you go, you might want to pack bug spray for evenings when you want to dine al fresco.
---
Packing for a beach vacation is a little different than packing for other kinds of trips. Preventative measures like sunscreen, lip balm, sunglasses, and hats are essential. Before you jet off on your next beach vacation, take a look at this packing list, which has several essentials that you might not want to forget.