Travel Tip Tuesday | All About The Money!
Keep Your Change
We all hate going through airport security but understand it is a necessary evil in the modern-day world of travel.  The hustle and bustle of the line, regardless if you are six feet apart or close together, the removal of shoes, spare change, and keys just adds to the experience that we all want to get through as quickly as possible. And, when we are in a hurry, sometimes we forget to take things out of the bins after going through security.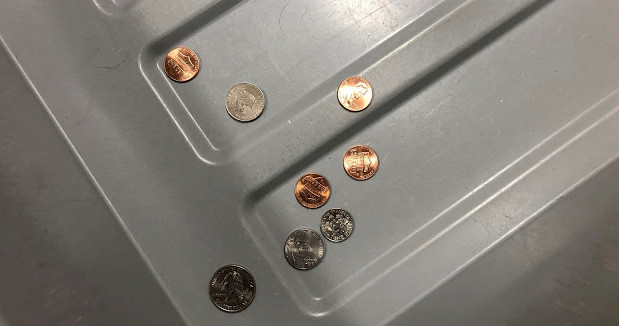 In the Fiscal Year of 2019 according to TSA Officials, $926,030.44 was the amount of unclaimed money left behind by passengers at airport security checkpoints, including $18,899.09 in foreign currency. At the end of FY 2019, TSA had $1,518,696 in un-obligated funds available for use. At Bradley International, $4,056.66 was left behind in 2019. The top five airports where passengers left the most money behind are;

1. JFK - $98,110
2. San Francisco - $52,668.70
3. Miami International - $47, 694.03
4. McCarran International - $44,401.76
5. Dallas/Fort Worth - $40,218.19

Heading into security, all items from pockets must be removed including wallets and loose change. As a travel tip that TSA concurs with is that it is best to place those items in your carry on so you don't forget your wallet or loose change in a bin. See for yourself a complete list of unclaimed money at airports in Fiscal Year 2019.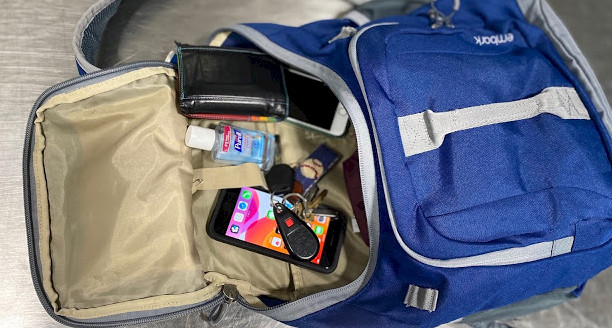 TSA works hard to reunite items left behind by passengers. If someone returns to a checkpoint right away to claim an item left behind, it is easily returned to them. I once left my laptop in a bin and within minutes realizing what I had done, I went back to the checkpoint and was relieved to see that it had been pulled aside and was waiting for me. After I showed my boarding pass and I.D. it was returned to me. It did help that my business card was attached to the handle of the carrier case the laptop was in.

If you leave an item behind and don't realize it until after you board, it is best to contact any of the TSA's lost and found offices at airports across the country to track down your belongings. Due to the Covid-19, some office in-person pick-ups are suspended. You can also search Rejjee, a private company specializing in reuniting owners and their property that is contracted by TSA.