Travel Tip Tuesday | Airline Mask Requirements
The Best Way to Navigate Airlines Masks Requirements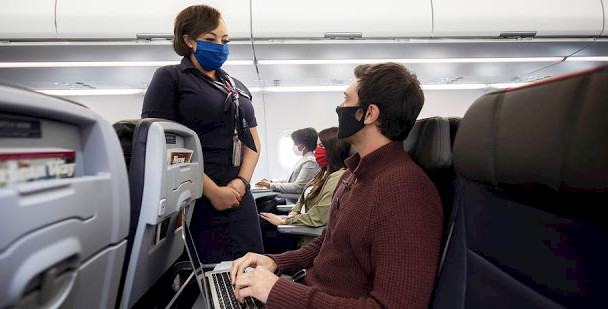 As the holiday season approaches, some of us will be flying to see loved ones and, to finally take that long-awaited trip. Most airline carriers have made wearing a mask on board mandatory and it is important to know what they expect before boarding your flight. Most airlines are asking that all passengers wear a mask upon entering and exiting the airport and while onboard the flight. More to the point, several airlines have outlined what time of face-covering will and will not be allowed.
Below is a summary of what several airlines are now requiring based on who must wear a mask if there are medical exceptions, and what types of masks are not allowed.
American Airlines
The good news for travelers is that American has eliminated all change fees for business, first-class, premium economy, and main cabin tickets on all domestic and short international flights. A face covering is required while flying American except for children under two years old. A face covering can be a mask or any secure cloth that covers the nose and mouth and fits snugly under the chin. A face shield may be worn with a face covering, but not in place of one. Face coverings with exhaust valves, vents, or made with mesh or lace type fabric is not allowed. You can take off your mask briefly to eat or drink but you must put it back on.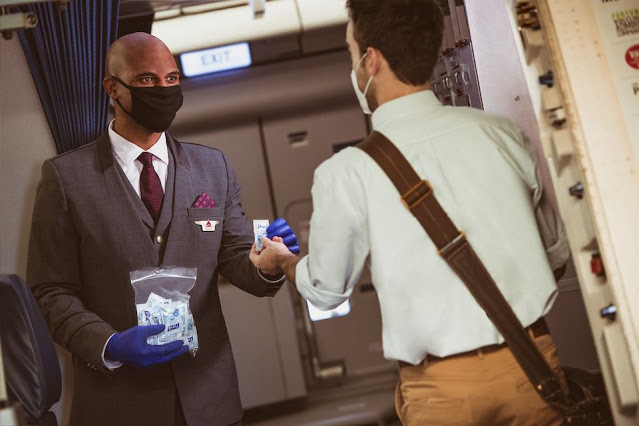 Delta Airlines
Face masks must be worn throughout travel including at all Delta touch-points such as check-in, sky clubs, gate areas, jet bridges, and on the plane. Plastic face shields may also be worn in addition to a mask and any mask with an exhaust valve is not approved as acceptable on any flight. People with medical conditions that prevent the wearing of a face mask should either reconsider traveling or get a clearance to fly process prior to departure. This process takes about an hour and is only for flights operated by Delta Air Line and Delta Connection. Children under two or unaccompanied minors do not have to wear a mask. The blocking of middle seats on all aircraft in the Main Cabin, Delta Comfort +, and Delta Premium will be implemented through January 6, 2021. Adjacent seats will be blocked in First Class on all US domestic flights. To know where Delta is flying check out their Where We're Flying page for weekly updates.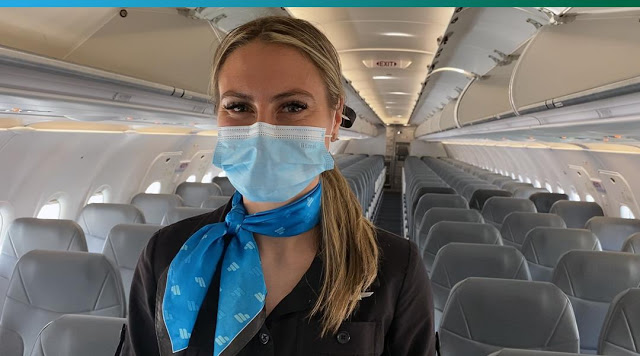 Frontier Air Lines
Face coverings are required by both passengers and crew throughout the entire travel experience from entering the airport to going through security, in lounges, gate areas, baggage areas, and on the plane. Children two and under are exempt from wearing a mask. All masks should fit snugly over the nose, mouth, and chin. Open chin triangle bandanas, face coverings made of lace or mesh material, and face shields are unacceptable. All passengers are required to wash/sanitize their hands before boarding. A non-invasive temperature screening will be taken at the gate. Anyone with a temperature of 100.4 or higher will not be allowed to board the plane. You will also take a health acknowledgment before boarding the plane.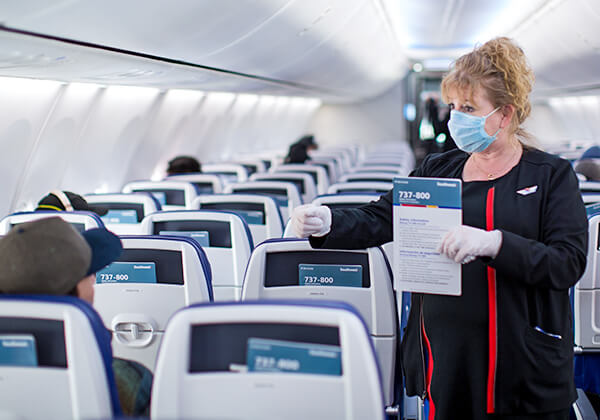 Southwest Airlines
Passengers will be asked to confirm that they do not have a fever and that they have not been in contact with anyone experiencing COVID-19 symptoms. Passengers are asked to wear a mask covering their nose and mouth at all times during the Southwest travel experience. It is encouraged that you bring your own mask and hand sanitizing agents. Concurrent with CDC regulations masks that cover the nose and mouth and fit securely under the chin are acceptable. Unacceptable masks include those with holes in the covering, those with exhaust valves, or made from mesh or lace-like fabrics. Face shields and bandanas that cannot be secured under the chin are also unacceptable. Neck gaiters may be worn as face covers as long as they cover the nose and mouth and can be secured under the chin. Snacks will only be served on flights over 250 miles when available.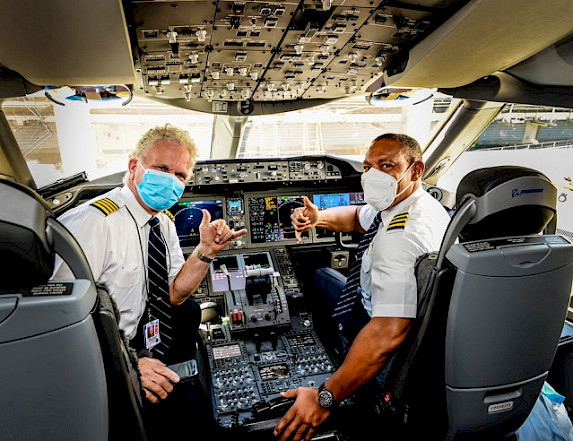 United Air Lines
All passengers are required to wear face coverings throughout their United Air Lines travel experience including at all customer service counters, kiosks, club locations, at the gate and baggage claim areas, and on the plane. All passengers are required to wear a face mask with no vents or openings that fully cover the nose, mouth, and chin. A face shield does not count as a mask. If you do not wear a face mask you may be refused transport. Children under two are exempt from wearing a face mask. Beginning October 20 there will be Covid-19 testing for travelers from San Francisco to Hawaii. Travelers can choose a rapid test at the airport or do a self-collected mail-in test ahead of their trip in order to meet state requirements for Hawaii. United is waiving change fees for most Economy and premium cabin tickets within the US and between the US and Mexico or the Caribbean. For all other destinations, change fees are waived through December 31, 2020.
*All images courtesy of Air Line Facebook page