8 Things to Do and See in Mackinac Island
Make the Most of Your Time on Mackinac Island
Mackinac Island, located in Michigan, offers a charming and historic atmosphere with plenty of activities to enjoy. Here are some of the best things to do on Mackinac Island:
1) Fort Mackinac
Visit this well-preserved historic fort, established in 1780. Explore its exhibits, learn about its military history, and enjoy the panoramic views of the island and the surrounding area.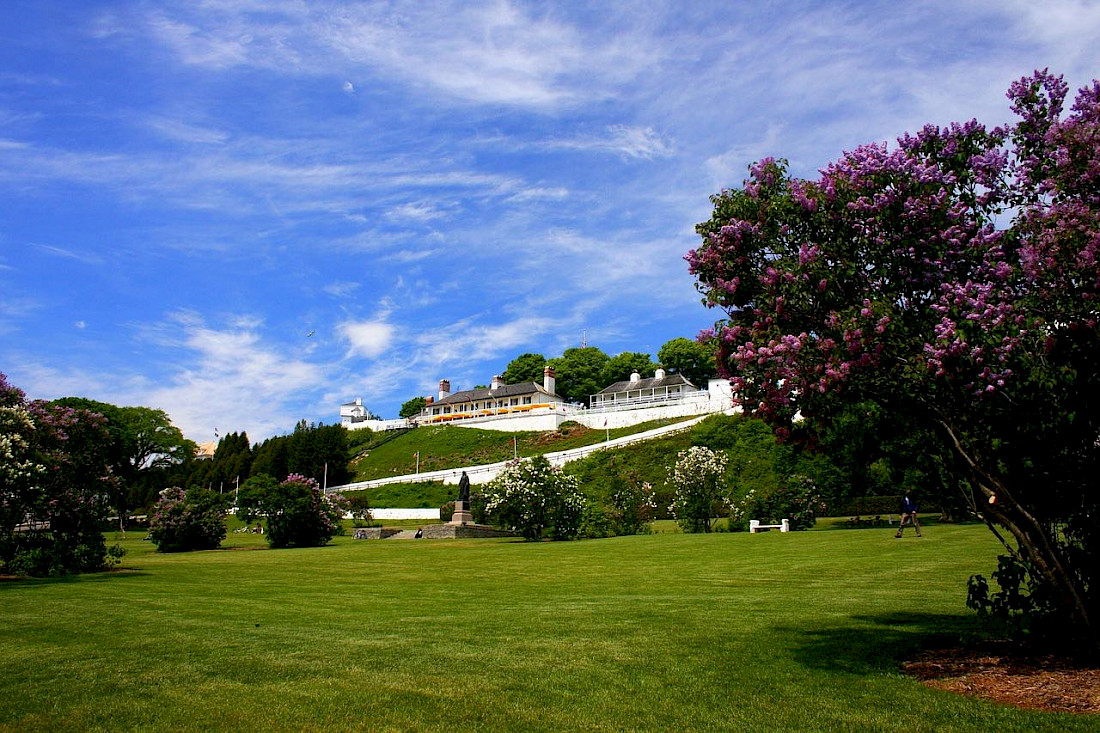 2) Take a Bike Ride
Mackinac Island is famous for its ban on motorized vehicles, making it a perfect place for cycling. Rent a bike and ride along the scenic shoreline, explore the interior trails, and take in the island's natural beauty.
3) Visit Arch Rock
This geological formation is a must-see attraction on Mackinac Island. Take a short hike or horse-drawn carriage ride to reach Arch Rock, which offers breathtaking views of Lake Huron. Don't forget your camera!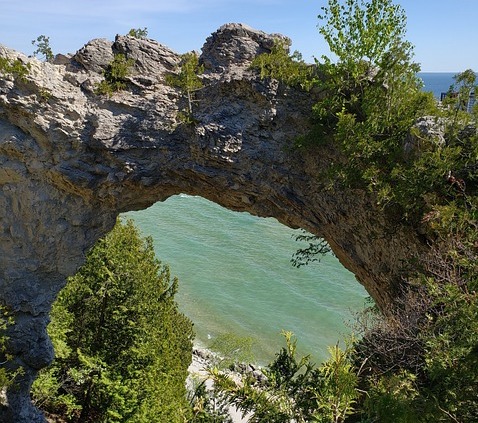 4) Enjoy Fudge and Local Cuisine
Mackinac Island is renowned for its delicious fudge. Visit one of the many fudge shops and indulge in this sweet treat. Additionally, try the island's fresh whitefish and other local specialties at the island's restaurants and cafes.
5) Take a Horse-Drawn Carriage Tour
Experience the island's old-world charm by taking a horse-drawn carriage tour. These guided tours provide an informative and relaxing way to explore the island's landmarks, historic sites, and scenic spots.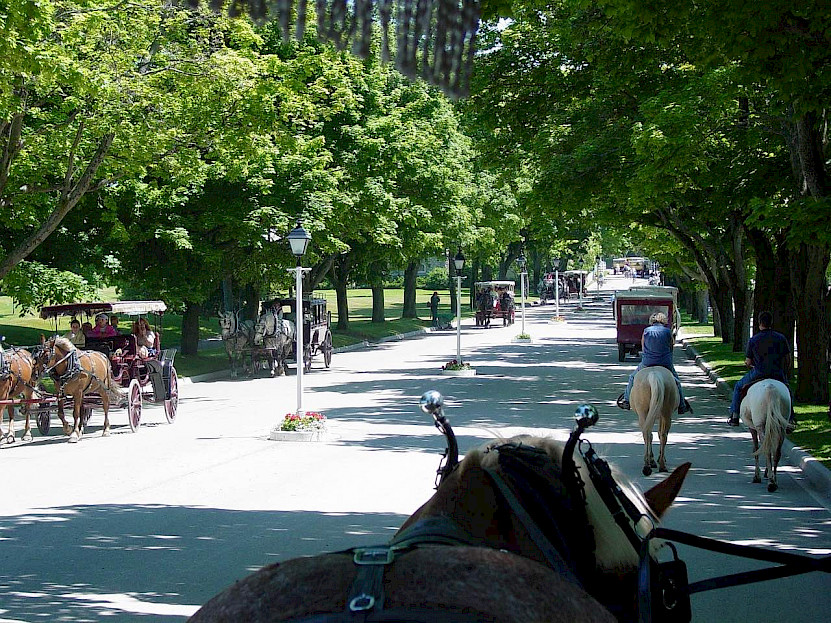 6) Visit the Grand Hotel
Admire the grandeur of the historic Grand Hotel, known for its iconic porch and Victorian architecture. Although staying at the hotel can be costly, you can still visit and explore the beautiful grounds.
7) Relax on the Beaches
Mackinac Island has several picturesque beaches where you can unwind and enjoy the natural beauty. Take a dip in Lake Huron, sunbathe, or have a picnic with stunning views.
8) Mackinac Island State Park
This park covers a significant portion of the island and offers numerous hiking and biking trails. Enjoy the lush forests, stunning vistas, and peaceful surroundings as you explore the park's scenic trails.
These are just a few of the many things to do on your next escorted group trip Mackinac Island. Whether you're interested in history, outdoor activities, or simply enjoying the island's charm, there's something for everyone to enjoy on this idyllic destination.