6 Rules Before Boarding Your Next Flight
The journey of getting to a destination is half the fun, as the old adage says, "Don't listen to what they say. Go see". In this day in-age, we all know that airports can be hectic especially if you are flying out of a hub. Twenty-first-century travelers have to anticipate long security lines, the rush for overhead space, and overpriced airport restaurants.  It is always advisable to organize yourself before heading to the airport. A little pre-trip planning will help to make your travel plans calm and comfortable. Here are six travel tips of what to do before getting on the plane.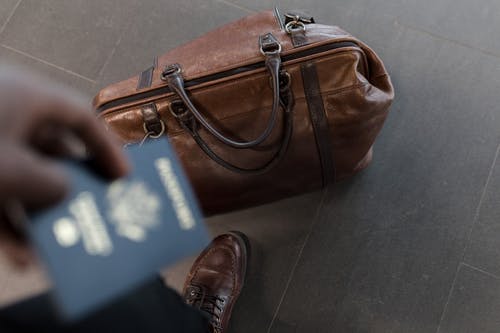 1. Download your airline's app.  This is a convenient way to check in especially if you are not checking a bag.

2. Download FlightStats. This handy app tracks the status of flights in real-time. It even gives you the history of your aircraft.

3. Make sure the size of your carry on bag meets the strict size limits set up by airlines. Many European airlines have different size standards than US carriers, so measure your bag at home to avoid additional fees.

4. Bring a collapsible water bottle and fill it up at a filling station at the airport after going through security and save yourself some money.

5. Layer, layer, layer and wear comfortable loose clothing so you can easily adjust to the temperature of the cabin whether it is hot or cold.

6. Make sure you have your mask and hand sanitizer and that you are familiar with the airlines COVID-19 policies.