"We believe that travel is just more than a vacation, which is why our mission is focusing on the smallest details to create unparalleled and authentic travel experiences that create memories cherished for a lifetime."
 
For over 50 years, Tours of Distinction has offered a diverse collection of both large and small guided group and individual tour itineraries, carefully crafted by our Professional Travel Team. We are one of the largest group bus tour companies in America. We specialize in everything from carefree day tours and multi-day adventures to 7-14 day national and international journeys of a lifetime. Whether you are a first-time traveler or a seasoned globetrotter or a group leader, we are here to provide you with expert service because when it comes to group travel, knowledge and stellar customer, our years of experience make all the difference. 
Our goal is to make sure that every day of your journey with Tours of Distinction is the best that it can possibly be. For Tours of Distinction, travel is not just a "business," it is a lifestyle that inspires a sense of community that spans the globe. We would like to welcome you to our "Tours of Distinction" community and invite you to enjoy the magic, excitement and exhilarating experiences of travel with us. The world awaits!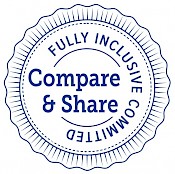 Tours of Distinction includes almost everything to make each trip easy, convenient and affordable. Begin the conversation and you'll find our tours offer the best value in the market. We invite you to compare and share when exploring your next tour choices.
---
Our Distinct Commitment to YOU
Accountability  
Here at Tours of Distinction we believe in delivering on the commitments we make – to our colleagues, to our clients, to our community, and to our fellow travelers. Everything we do is done with purpose, passion, and a promise to always do the right thing.
---
All Inclusive
Our tours include everything from start to finish. We discovered early on that travelers appreciate everything taken care of long before they depart from home. You travel because you want to see new and exciting things. You travel in an escorted tour to have the details taken care of and your trip planned. We include what you want to see and do with a balance of free time. No further 'options' or activity choices to figure out along the way. That is why we include mostly everything - right down to the gratuities. What you see is what you get.
Authenticity 
We know because we've been there. Here at Tours of Distinction we are passionate about travel! With more than 50 years as a respected tour operator and more than 100 years of combined travel & tourism expertise, we know what's important to consider when booking a tour. What's more, many of our staff have traveled to the destinations we promote and are well-equipped to handle any situations as they may arise.
---
Easy to work with
We pride ourselves on being responsive and easy to work with from the very first point of contact to post-trip.
Individuals – Whether you are a solo traveler or part of a pre-formed group, our dedicated staff of professional Tour Planners and Tour Directors work hard to finesse all the details of custom planning, booking, and escorting your trip to ensure that you have the smoothest, most memorable experience possible.

Group Leaders – We value our group leaders and give them the necessary tools to successfully promote and book tours. We work with you every step of the way to ensure that your guests are well-taken care of throughout their journey.
---
Community Focused
Tours of Distinction is a close-knit bunch. Creating enjoyable tour experiences, along with a history of shared memories with our colleagues, clients, and fellow travelers is what unifies us and encourages loyalty. We value our clients and reward loyalty through several programs.
---
Innovative
Keeping up with the latest trends in travel and, more important, how you prefer to travel is paramount to how we operate. We are always leveraging the feedback we receive and industry data to deliver unique tour packages that inspire the imagination, offer relaxation, and promote optimal well-being.