Affordable Guided Travel Since 1971
Since 1971,Tours of Distinction has offered a diverse collection of escorted tours and customized individual tours, carefully crafted by our professional travel team to over 500,000 travelers. We are one of the best escorted tour companies that specializes in everything from carefree day trips and multi-day adventures, to national and international small group journeys. From tours in the USA to all over the world, whether you are a first-time traveler or a seasoned globetrotter, we are here to provide you with expert service, guidance and our years of experience to help make all the difference.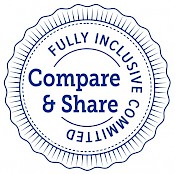 Our tours are fully inclusive of airfare, superior accommodations, most meals, all gratuities, and the highlights of each destination. Mixed with a balance of free-time and the leadership of a professional Tours of Distinction Tour Director, you will see what you have dreamed to see in safety and security.
Our goal is to make sure your escorted journey with Tours of Distinction is as distinct as you, and the best it can be.